One of the most acclaimed actors of his generation, Daniel Day-Lewis, is set to retire from acting. The 60-year-old star's publicist, Leslee Dart, released a statement last week announcing: "Daniel Day-Lewis will no longer be working as an actor. He is immensely grateful to all of his collaborators and audiences over the many years. This is a private decision and neither he nor his representatives will make any further comment on this subject."
The reasons why the British-Irish star is leaving such a stellar career behind are a bit murky. But what is clear is that Day-Lewis has achieved something that no other man has thus far: He's the only male actor to win three Academy Awards in the Best Actor category. Additionally, he's one of only three male actors to win three Oscars. And he's been nominated for an Oscar five times.
The highly selective Day-Lewis has only starred in five completed films since 1998. Roles he passed on include Aragorn in Peter Jackson's The Lord of the Rings and the lead role in The English Patient. But once he commits to a role, he takes method acting to extreme levels immersing himself in exhaustive character preparation. In his own words, the curiosity about his characters takes him into "all kinds of strange places." For instance, he lived in the wild for six months and learned how to build a canoe, track and skin animals, and mastered using a 12-pound flintlock gun while preparing to portray the backwoodsman Hawkeye in The Last of the Mohicans. He caught pneumonia while shooting Gangs of New York because he refused to switch his character's thin and tattered coat for a warmer one because the warmer did not exist in the 19th century. And for The Crucible he lived in the film set's replica village without electricity or running water, and built his character's house using 17th-century tools. This allegiance to the role, combined with his adroit skill with accents and potent emotional and dramatic performances, contributes to his chameleon-like ability to disappear into character.
Day-Lewis has spoken many times about how difficult it is for him to let go of his characters after the final shoot. He once told The Telegraph, "There's a terrible sadness. The last day of shooting is surreal. Your mind, your body, your spirit are not prepared to accept that this experience is coming to an end. You've devoted so much of your time to unleashing, in an unconscious way, some sort of spiritual turmoil, and even if it's uncomfortable, no part of you wishes to leave that character behind. The sense of bereavement is such that it can take years before you can put it to rest."
His constant devotion to his characters even shows up in his marriage to filmmaker Rebecca Miller. Daniel once joked, "My wife has lived with some very strange men. But luckily, she's the versatile one in the family and she's been the perfect companion to all of them."
Some people question how long this retirement will last because in the late 1990s, the actor retreated from acting, calling it a "semi-retirement." During a span of about five years, he apprenticed as a cobbler in Italy as he viewed the craft of shoemaking as an antidote to acting. He once told The Guardian that he "just wanted some time away from it all." He continued, "I need that quite often…I have quite a strong feeling about when I should work and when I shouldn't." It was Martin Scorsese's Gangs of New York that drew him back onset as gang leader William "Bill the Butcher" Cutting.
Day-Lewis spends time on his family farm in Ireland where he can live freely and minimize the hassles of fame. Intensely private, he once said, "The work [of acting] itself is never anything but pure pleasure, but there's an awful lot of peripheral stuff that I find it hard to be surrounded by." That includes seeing his face on movie posters. "That was, and will always be, difficult for me."
Day-Lewis' films Oscar-winning films are Lincoln, There Will Be Blood, and My Left Foot. He's filming a currently untitled Paul Thomas Anderson film which will be released on December 25th, and Day-Lewis will help promote the film. Will this really be last of Day-Lewis on the big screen? We hope not.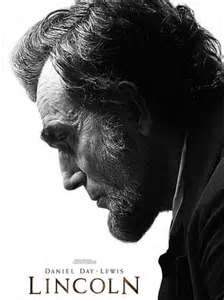 If you want to get a heated argument going, ask a group of people who the greatest athlete of all time is. Suddenly close friends are passionately debating with big names flying across the room: names like Muhammad Ali, Michael Jordan, Roger Federer, Nadia Comaneci, Michael Phelps, Bruce Lee, Carl Lewis–and the list goes on. (If I just made your blood boil because I failed to mention your personal favorite athlete, sorry, I just picked those out of a hat!)
Next, ask a group of people: Who is the greatest actor or actress of all time? Chances are the debate will be just as ferocious as the sports dialectic. We all have our personal favorites and ways of measuring excellence, but what is the ultimate measurement for such standards when it comes to acting? If you use the Academy Awards as your ruler, then you might declare the winners:
Best All-Time Actress
The headstrong, spirited Katharine Hepburn takes the record with four Academy Awards for Best Actress in an unparralled career spanning over 60 years. Additionally, she had a total of 12 Academy Award nominations overall. Meryl Streep is arguably a close second with 2 Best Actress Oscars, but she holds the record with 14 nominations in the Best Actress category and 3 nominations for Best Supporting Actress; this crowns her the overall most-nominated performer of all time.
Best All-Time Actor
Currently, two male actors have three Oscars for acting, but neither has three wins in the Best Actor category. The inimitable Jack Nicholson won the ultimate title twice as well as Best Supporting Actor once. And Walter Brennan, regarded by many to be the finest character actor in motion picture history, won Best Supporting Actor three times.
A total of nine men have achieved the elite title of Best Actor award twice. In chronological order, they are: Spencer Tracy, Fredric March, Gary Cooper, Marlon Brando, Dustin Hoffman, Tom Hanks, Jack Nicholson, Daniel Day-Lewis, and Sean Penn.
However, Daniel Day-Lewis has been nominated for this Sunday's gala event with his extraordinary portrayal of Abraham Lincoln in Steven Spielberg's historical epic Lincoln. Should he win, he would be the most-decorated actor in Oscar history with three Academy Award wins for Best Actor. That would not only give him a leg up as the best actor of all time, but more importantly, it would outshine his current highly coveted title of best milkshake drinker upper!
So what do you think? Do you agree with the results of this Academy-Award measure of Thespian greatness? Who do you think is the greatest actor and actress of all time? And–who knows–maybe one day your name will be on this list!