In this Backstage video, casting director Benton Whitley spotlights what he believes to be the most important element of an audition: Confidence. He is half of the New York-based Stewart Whitley casting agency which seeks talent for national theater tours like Finding Neverland, Into the Woods, and Pippin. And earlier this year, the Casting Society of America honored Whitley with an Outstanding Achievement in Casting for Regional Theater East or West award. Whitley has seen just about everything in the audition room; but, what really makes him squirm are nervous performers. "Watching an insecure person try to sing a song or tell a story in front of you and do it in such a not-confident, insecure way, that makes me–the actual spectator, the casting director–incredibly uncomfortable to actually watch it," he says.
With all the pressure that performers endure during the audition process, this might sound a little harsh. But Whitley shares this sobering outlook hoping that actors will focus their energy on what's most important. After all, he asserts, "There are so many 'talented' people in this business that have really high skill sets. But they come into the room and they execute those skill sets with a really low level of confidence."
For this reason, Whitley has come up with his own definition of the word talent. "Talent is executing skills with confidence," he insists. To get in a positive state of mind before auditioning, he urges performers to genuinely accept whatever skill level they have presently mastered.
"Quit thinking 'Oh, I need to be a better singer,' 'Oh, I need to be a better dancer,' when you come into the audition room. That reads. That's insecurity and that reads on your face, that reads in your body, that reads in your energy, that reads in your voice. But if you actually can come in and just bless and release that before you walk into the room, and be able to actually say, 'What I'm presenting today actually is good enough, and I'm here to share it with you, and actually share it with a high-level of confidence,' you can fool us. It's amazing."
Let's face it, nervous energy seems to take on a life of its own at times. And insecurities can interfere with even the most celebrated actors in the industry. Incorporating Whitley's blessing and releasing strategy is one way to promote a confident state of mind. Likewise, here are some additional perspectives from performers who found a way to cultivate their inner fortitude.
"When you love and accept yourself, when you know who really cares about you, and when you learn from your mistakes, then you stop caring about what people who don't know you think." –Beyonce Knowles
"I learned early on as an actor that confidence can be faked, and it's not always a terrible thing to do. A lot of times if people feel you're confident, then they're confident." –George Clooney
"I used to remember feeling I have to impress people, and now–it's not really arrogance, it's just me going, 'I don't really need to prove myself, it's just whether I'm right for the part.'" — Toby Stephens
"I find that, ultimately, once you get in the room everything changes, and you just have to go with the flow. You can't try to force anything you did an hour or five minutes earlier." –Jennette McCurdy
"I was never good at [auditions]. Ever. Ever. I would study the script and try to get ideas and I guess finally, I don't know when it was, I just stopped trying too hard and I tried to be natural and that's when I got better." –Kathy Bates
What do you find helps you enter the audition room with confidence?
Here are scientifically proven ways to improve confidence.
I'll never forget the eye-opening moment when I was asked by an agent whether or not I wanted to be an actor. I was crushed. After all, this was years in to my 'career' (or what I thought was my career). As difficult as it was to have that question asked, it changed my perspective. It made me realize that there is an industry standard and that – maybe – I wasn't playing my cards right.
Now, I look at things differently. I learned to judge my work from the viewpoint of someone who would want to hire me.
Becoming a professional actor is all about a series of step-by-step accomplishments, much like in a college program. It will take hundreds or thousands of hours of studying, preparation, application, and practice to get to a professional level. The actor hobbyist and the professional are vastly different. Curious which category you fall under? In this blog post, I'm going to provide some qualities that all professionals share in order to move themselves forward and ultimately… to make money.
Getting paid for your work
I would say that the first time you get booked for a paid project through an agent is a pretty good indication that you are on your way to being, or already are, a professional actor! Having said that, don't' skip out on your acting training just because you are booking work. Continuing your education feeds your momentum. If you've been working but haven't taken a class in a while, consider taking something that is new to you or something that will strengthen a big weakness of yours.
You have a professional headshot
A portrait session with a reputable photographer (recommended by your agent or manager, most likely) that produces at least one theatrical headshot and one commercial headshot is essential. A simple black border with your name at the bottom (legibly- i.e. not in cursive!) will suffice. A snap shot or Instagram photo will instantly make you less of a professional. It could be seriously damaging your getting a booking.
You have an Agent and/or 'Team'
A top requirement to become a professional working actor, right after your training, is having a quality agent. Although the majority of your work should come through them, you may also find
work yourself, and most actors are constantly looking. Try a range of agents until you meet one that really jives with you and understands your goals. Not all agents are created equal! One agent may not be enough, however and you may require a manager, publicist, lawyer, PR agent or more in order to be adequately represented. You may also choose to have different agents representing you in different areas (one for voice, one for theatrical, one for commercial, one for print, one for stunts, etc). The more helping hands you have, the greater the chance for success.
You invest in yourself
Acting is an investment. Headshots, acting web sites (such as CastingFrontier.com or IMDB.com), classes, etc. all take a significant chunk of change to maintain. However, those who take their careers seriously do not skimp on ways to further their careers. Of course some things you can do on your own, such as social media updates, and maybe even writing and producing your own productions (Ben Affleck or Matt Damon often do this). Use your own voice to create what you want to see in the industry.
You put acting first
This comes off as a simple one, however it is far from it. Auditions happen fast, with little notice and often with high expectations. An actor who is constantly missing auditions, requesting a change of time slots or is available with limitations such as: only on weekends, only on nights or only during the day, may not be cut out for a position in the film industry. Give yourself the best shot possible, and that means putting acting first.
You've found your 'sweet spot'
Many people struggle for years with good acting talent, or having a 'look' that is not in demand. You may find that your hair color or length is not catching the attention of professionals. For example, commercial spots love a good hair cut, shoulder length and above. If you are not getting in the door, something may be off with your look or may not be on trend. Actors do not always get the perk of looking exactly how they want, and I'll never forget hearing Jennifer Garner mention how she just wanted to gain some weight without the scrutiny of everyone in the world. Professionals learn to find their best 'looks' and stick to it.
You know how to fake it 'til you make it
That's your golden ticket and your secret weapon. When you walk into the audition room, every casting director expects a professional regardless of experience level. A professional actor knows the rules of the casting room, is courteous and polite. He or she keeps their nerves in check, studies the scene before arriving and is familiar with the script. If you're a pro, you know how to slate well and have possibly seen the director's previous work. These little things will make big impacts on the individuals you need to impress.
Whether or not you are a professional, aspiring, or acting as a hobby – remember to keep pushing forward, keep studying and keep showing up. Work on your positivity, support your industry peers, embrace your competition… and always, always be fearless!
---
Taylor Tunes (too-ness) is an actor located in Portland, Oregon. Look for her in an upcoming Netflix original film (still to be titled), starring Elijah Wood and Melanie Lynskey.
I was speaking with a group of television and film directors and asked them what are the top 3 things  they look for when watching actors audition. In the previous article, I shared their responses regarding the first 10 seconds of the audition.
Today we'll take a look at the second element of the audition that all agreed was essential: "listening and reactions."
The reason was explained this way: Scenes are put together in post-production. Until that time, it's not entirely clear when the director is going to need a reaction shot from an actor to liven up or help explain a scene. So in the audition, they're looking closely to make sure that the actor doesn't go flat – even for a moment – because that may be precisely the moment that your reaction is needed when a scene is being constructed. They tell me that if an actor gives a solid reading, it's obvious they know the requirements of the material and are skilled at bringing the words to life – even if it's not exactly what they envisioned. On top of that, the actor has reactions that spark with honest, energetic life, they'll hire that actor over the actor who came closer to their vision in the reading, but didn't listen and react as well. They figure that you can always direct a good actor to say a line differently, but it's not as possible to direct them to be more compelling in their reactions.
As one of the directors said, "It's like telling someone to be more interesting – and we don't have time for that."
They also agreed that in an audition, the focus and stillness that deep listening brings draws them into the reading and allows them to become fully involved with the actor's emotional life through the intensity of their reactions. They said this makes them feel that they are already working with the actor.
This is in stark contrast to the actor who isn't as focused on listening and reaction. This actor not only doesn't draw them in, they appear to be reading at them, not speaking and listening with them.
Another positive benefit of deep, revealing listening appears when/if the audition is being taped. When directors are watching taped auditions it's a two-dimensional experience. The actors who become contenders for the role are the ones who feel as if they are actually in the room with them. These are the actors whose listening is so specific and powerful and whose reactions are so alive and original that they bridge the distance that the technology creates, so that even if the director is watching them on an iPad in New York, they feel the actors' specific energy and spark.
In order to have these job getting moments of reaction, you need a way of working that allows you to have the confidence to take the moments and to live in them. Most actors speed through the piece believing that it's only their words that matter, and yet any director will tell you that it's the reactions that are the actions of the scene. Watching someone talk is not half as interesting as watching how those words are affecting another human being. It takes awareness, skill and guts to work this way – but it's the only way to work if you want to book the job.
In closing, it's good to remember that strong listening and reacting are not things that you can just pull out of thin air. The body goes to what it's used to – and if the body isn't used to the stillness and focus of listening in your daily life, it won't go there in your work. Paying attention to someone to the degree that you take in their words and feel them on multiple levels is actually pretty rare. Most people have mastered the art of "half listening:" listening just hard enough to plan their response. That's not the type of listening that prompts the reactions that get jobs.
Practice in your daily life. Make a commitment to take people in as deeply as possible. See if you can turn your brain off and listen from the neck down. Feel your reactions in your body and let them pierce your heart.
As you continue to do this, you'll find that your body will start to relax into a still, focused and open-hearted place that you can now access not only in your life, but in your work.
And when this happens in your work, the people in the room will not just hear you but see you.
Remember, it's the eyes that are the windows to the soul – not the mouth.
As we were wrapping up the discussion, we decided to see if we could create one sentence to sum up the importance of listening and reacting in the audition. Here is what we came up with:
What you do with the words will get the directors attention – but it's what happens in your reactions that will get you the job.
---
Craig Wallace's background in script development combined with his 16 years of coaching actors enables him to find the job getting moments that others miss. His expertise in breaking down text and years of coaching experience has made him "L.A.'s go to private coach." Sign up for his group or private classes at wallaceauditiontechnique.com
In a series from Keep It Real Acting's Callback Class videos, Casting Session Director Jeric Wilhelmsen shares a number of helpful insights with aspiring actors. Experienced session directors like Wilhelmsen operate the camera and give direction to potentially hundreds of actors on any given day. In other words, they have a tremendous vantage point in the casting process. For instance, they often assist various casting directors, and support the work of commercial executives, directors, and producers. Moreover, they work with a vast quantity of auditioning actors. And specifically, they see the energy actors bring into the room, observe the creative choices they make as well as how well actors receive direction. Session runners also see which individuals ultimately land roles.
With all of this casting knowledge, Jeric asserts just how important an actor's state of mind is when he or she enters the audition room. "I think the number one key in auditioning in callbacks is feeling comfortable and confident in the room," he says. While it can be a challenge to feel at ease in a room with casting professionals inspecting every move you make, Wilhelmsen insists:
"[The casting professionals] are not monsters. They're just people like us. And they're doing their job. And their job is to look at you, and see is this the right person…You've got to walk into that room like you are offering them a solution. Because they're searching, they need somebody that can be themselves, who can read this dialogue, and make it look natural, and really sell it."
Believing you are the answer to their talent search stands in stark contrast with trying hard to please casting."They're not looking for someone who's scared they're doing something wrong," Jeric says. And he aims to empower each actor that comes his way as he asserts, "My job is really to allow you to be yourself and show what you've got. And then we'll give a direction whichever way we think it should go…and we'll see if you follow that direction." 
According to Jeric, if an actor's take after direction seems stronger than the initial read, sometimes he will edit the audition tape so that the director sees that stronger read first. But he admits he never assumes he knows exactly what casting is looking for in any particular role. Sometimes his convictions don't match those of the director; and sometimes in the fluid world of casting, the qualities that seem so important in the beginning end up not being so important after all.
"There's been so many times where I've had an impression of what they're looking for, and I've directed actors like that for the first call. And then we come to the callback, and the director is doing something entirely different…So I don't fine tune people; I just allow them to be themselves," Jeric says.
Ultimately, fitting the physical characteristics of the role at hand, feeling comfortable in your own skin, and being confident in your ability to make creative decisions are all key aspects of auditioning well in commercials.
And if Jeric looks familiar to you, it might be because he lands commercial acting roles himself!

The holidays are over – Christmas vacation and families have come together – relationships have strengthened and the gifts of love and presents have been exchanged. It is a time to value family.
I remember years back when a parent came with her 7-year-old son who was auditioning for Les Miserables. When I said hello, he stood up straight, walked toward me like a soldier, reached out his small stiff hand and said, "It is a pleasure meeting you Ms. Haber." It felt like a well-scripted puppet giving me the proper words of etiquette, but totally removed of any sense of childhood. I pulled the child towards me, threw him on my lap and began tickling him. He laughed and started tickling me back and I thought, thank goodness, there is still a playful child left in him!
For years I was troubled with the concept of children being prepped for this business – by parents, acting teachers and agents/managers. I wanted them to have a childhood filled with playful memories – skate boarding, basketball, painting, and even hop scotch (though that might be outdated!). I realized, however, through teaching there were ways I could help children keep their childhood. My studio supports the kids and teens to prioritize creating a life though their endless imagination. Though we specialize in auditioning – by teaching them to enjoy each opportunity to live a life – they don't focus on getting the job and instead enjoy the process. The agents and managers are happy because the result will be booking more jobs even though our goal is for the kids/teens to live many lives! Even kids as young as 7 years old can learn to stop pretending through creating with sensory images. We have very small on-camera classes to give each child what they need. If parents want to send their kids to just have fun, that is great but have them go to a theater game or have fun doing school plays. If they want them to create living a life, send them to me.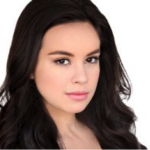 I want to share a story about Madalyn Horcher, who was one of the winners of "Big Break Hollywood," an event I arranged in Atlanta in 2008. We brought Madalyn out to Hollywood and during that time, she studied in classes at my studio and I coached her privately. It was such a life-changing journey for her that she ended up never going home! Though she loved acting, Madalyn missed her two younger sisters and older brother terribly. Additionally, she was home-schooled and felt pretty isolated. It was not an easy road. She gave up her childhood for a dream and felt the guilt that goes along with it: breaking up the family, investing a lot of money and uprooting everyone's lives. The whole family was living in a strange and expensive environment for one child's dream. I was so happy when Madalyn ended up going to a regular high school so she could have a real social life.
Parents often ask me, "how do I help my child not get upset if they are doing an 'emotional scene.'" I can remember coaching Madalyn where she was living the life of a fourteen year old that meets a child predator online and ends up getting raped by him. It was violent and horrific. Madalyn was so affected by this that at the end of the scene, with tears pouring down her face, she threw the papers on the floor crying, "I don't like feeling these emotions." I told her when the scenes are finished she needs to "turn off that channel" and put on one that makes her smile. She always remembered that she could "change the lens" whenever she needed. It is hard to believe that Madalyn is 19 now. I am proud of her for enjoying every life she lives. She was a series regular on "Gracepoint" living the life of someone whose brother was murdered. Madalyn remembered my advice to change the lens whenever she is finished with the "slice" (or scene) and come up with positive thoughts. Madalyn just finished her new movie, Jack Reacher: Never go Back with Tom Cruise. She loved it!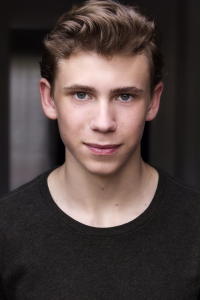 This year, I have the pleasure of working with an extraordinarily talented 16-year-old boy, Owen Teague. He came from Texas to study in my Teen Summer Camp. Once in a while, someone walks into my studio with so many layers to his own life that he could live anyone's life if he is willing to tap into his own. And he certainly is! Owen describes his first meeting with me:
"My first experience with Margie's technique was in her Teen Intensive Week, where she introduced me to a new, eye-opening way of approaching acting. She helped me create not just characters, but real people, and she is one of the most helpful, wise, and kind coaches I've ever worked with."
Owen auditioned for a new series and booked it! He lives the life as a troubled boy (series regular) on "Bloodline" starring my unbelievably talented former student, Kyle Chandler. The first week Owen and I face-timed (yes I am hip!) three huge slices to live. Because he had studied with me, Owen knew my language so my job was only to help him explore his imagination. They didn't give him any "back story" of his drug-addicted mother who had abandoned him yet she was an important part of his life. We enjoyed creating it and allowing all of these sensory images to feed him. As Owen put it
"I have been working with Margie on my series "Bloodline." It's been great "creating the life" and learning to use my imagination fully. It has also been fantastic working with her former student, Kyle Chandler.  Margie has touched so many lives and I am grateful she has touched mine!"
As your child takes this journey called acting, remember that the positive side of this adventure is the opportunity to explore their imagination and live someone else's life for an hour, a day, a week, or a month.  But in the meantime, let's let children enjoy that short window of opportunity we call childhood.  Once it is gone, you can't get it back. Madalyn and Owen have found the balance of both lives.  I hope you (and/or your children) will as well.
---

With 40 years of experience, Margie Haber is known as Hollywood's top audition coach. What is it that Margie teaches? The answer to that question is within title of her book:  How to Get the Part Without Falling Apart. Margie takes away the "three p's"- Pain, Panic, and Performance Anxiety- from the cold-reading & audition process and gives back the "Big P" – POWER- to the actor.  She teaches actors her philosophy, "Stop Acting and Start Living the Life", using her unique 10-step approach to breakdown the slice of life physically and emotionally, rather than intellectually.  Her revolutionary Haber Phrase Technique has helped thousands of actors use to use the page without losing the life, while supporting relationship and purpose. If you are interested in studying at the Margie Haber Studio, please check her website margiehaber.com or call (310) 854-0870.   The 3-month on camera program begins in January.)

Are you funny? Can you be funny? Can you be cast on a sitcom?
Do you have acting training, comedic instincts and what it takes to create a character, follow the sitcom formula and make casting directors, producers, directors and audiences laugh and love you? Not everybody can. Why? Because this thing called comedy is a lot harder than it looks.
Sitcom acting—being funny—is, well, a serious craft. The world of sitcoms comes with its own set of rules, its own rhythm, its own pace. Guess whose job it is to grasp this very specific format. That's right. Yours!
This comedic formula has been passed down from generation to generation, and it's up to the actor, to not only be able to recognize this formula, but also to embrace it and follow it…to the LETTER. Then, you have to make it funny! Sitcom acting requires you to follow a very specific technique. It requires you to be energetic, articulate and to commit to the character, the dialogue, the jokes and the interaction with other characters.
Are you scared yet? Don't worry. If you are disciplined and if you practice, practice, practice, you can work in this incredibly rewarding industry.
The first step to becoming a successful sitcom actor is having an innate ability to act and the training to develop that talent. As an acting coach, I cannot teach someone to act if they are not born with the talent to act. No acting coach can. I call this innate ability the Acting Gene. And, yes, I know it's not "technically" a gene (but I'm sure they'll discover it soon). Rather, it's your inborn, intuitive ability to act or to pretend. A good acting coach can help you tap into this gene, discover (and uncover) your gift and teach you techniques that will help you access your emotions and your imagination.
The second step to becoming a successful sitcom actor is having an innate ability to be funny. Do you have a sense of humor about yourself? Do you have a sense of humor about others? Can you find the funny in the trials and tribulations of your everyday life?
To the left of the Acting Gene is the Funny Gene (yeah, another made-up word).  If you have the Funny Gene, no matter how developed it is, I can teach you to be a sitcom actor. It's like any other skill. You need to have a physical gift to play basketball, a good ear to play the violin, a keen mind to be a mathematician, or a green thumb to be a gardener. Like any craft, it won't be easy. But once you learn rules of comedy, and get a character that suits you best, you'll have fun and get many well-deserved laughs in reruns!
---
Whether you're auditioning for a co-star or a series regular on a half hour comedy, sitcom guru and acting coach Scott Sedita will teach you The Sedita Method of sitcom acting, which comes with it's own terminology, coined phrases and unique glossary.
Scott's internationally best-selling book, "The Eight Characters of Comedy. A Guide to Sitcom Acting & Writing, 2nd Edition" has sold over 100,000 copies and has become a "bible" to Hollywood comedy writers, directors, producers, and actors; and is used as a textbook in over 100 colleges and universities. Find Scott and his staff of professional actors, teachers and coaches at ScottSeditaActing.com.

There is a phrase that I love… "The Precision of Pain, the Blurriness of Joy." This phrase hits on a universal truth. When we are joyous (our natural state), all seems well and flowing.
The flow stops with the awareness of pain. It is often challenging to do anything without healing what is causing the pain. School is in session.
As actors, we can use this as our gateway drug into the character. Our actor's instrument, if sensitive enough and trained correctly, responds to a false moment as if it were pain. We are out of the flow of truth. This is our unconscious letting us know that we have encountered a locked door to the mansion of the character, that when opened – will reveal a whole other wing that we may not have even knew existed. Using a different intention, a different tactic, playing opposites, or building in a stronger backstory are various ways to go through the problem without skirting the opportunity.
As in all areas of our life, if a problem presents itself and we choose to ignore it, the lesson will continue getting louder and louder, more and more painful. We might as well deal with the problem in it's infancy (and before it buys a gun!).
A brilliant performance is simply the accumulation of many small brilliant moments. If one moment is false or faked, the audience loses trust in us. As one of my Gurus, Judge Judy, always says "if you lie to me once, I can't believe anything that you say."
The truth isn't casual or easy, but it is interesting. We don't get truth from our journalists, politicians or religions. The actor's job is to bring the truth to the table. We make the imaginary true, which is not the same as lying. Not the same at all. Lying is just saying words, acting is living truthfully in imaginary circumstances as if it were happening to you for the first time in the given moment (and that is much easier said than done).
My truth is different than your truth. I believe in God and find evidence of his existence everywhere. Someone else is an Atheist and finds evidence of his non-existence everywhere. Who has a stronger grip on the truth? The reason that we love certain actors is that their sense of truth aligns with ours and we REALLY believe them. Actors stock-in-trade is truth, it is our everything.
The world needs truth now, more than ever. Please share yours.
---
Jeffery Marcus has worked as an actor on television series', in features films, on Broadway and regional theaters. He has taught acting classes and coached in Los Angeles for over 25 years, and also does media coaching for celebrities and executives. Visit him at JeffreyMarcus.com.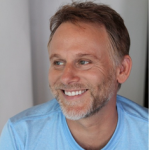 The obsession with body image never lets up. Princess Kate and Jessica Simpson are among the latest public figures who are being scrutinized–this time about their post-delivery figures. And, as usual, sparks are flying in the blogosphere in support of or critiquing their appearances.
With body image playing such a large factor in the entertainment industry, and actors constantly needing to monitor their look, it's wise to remain aware of how healthy your body image registers at any given time. Feeling temporarily preoccupied about having eaten too much at a dinner party or comparing your skin to a magazine model's is pretty common for most women, and increasingly so for men as well. But when do you know if you've crossed the line, and are now officially in the unhealthy-thinking-habits mode?
You can assess the health of your body image by questioning:
How often you make negative comments about your appearance, even if it's one particular feature.
How often you ask others about your appearance; for example, telling others "how fat" you feel.
How often you worry about your weight.
If you find yourself not liking people you perceive to be more attractive than yourself.
If you feel unreasonably guilty upon skipping a workout.
If what you eat affects how attractive you feel.
If you're self-conscious when it comes to eating in front of others.
In a nutshell, is your perception of your body interfering with a healthy, happy, and successful life?
Click here to take a more in-depth quiz about the health of your body image.
Does your body image have anything to do with Barbie?
Some argue that Barbie is just a toy, and say that her body proportions are insignificant in relation to the health and wellbeing of young girls. But artist Nickolay Lamm researched body image statistics about the pressure girls feel to achieve a certain look and how it subsequently leads to heightened body dissatisfaction, and unhealthy eating behaviors. As a result, Lamm created a version of Barbie that was modeled from the CDC's measurements of an average 19-year-old American woman. Again, the blogosphere lit up with some commenters saying how fat this doll looked whereas others were so pleased with the doll, they prefer it over the standard Barbie and want to purchase one.
The bottom line is, if you don't look like Barbie–which none of us do because it's anatomically impossible–you still need to radiate confidence! Whether you're considered tall, lanky, robust, short, elegant, plain, or if your teeth are crooked … just remember, you are perfect! If you want to succeed in this business, you have to rock your look–whatever that might be. Translation: Be confident! Why? Consider the alternative: you can be tentative, insecure, shy, and burdened with fear. Seems like a pretty obvious choice at this point, huh? The wonderful thing about acting is it takes all kinds–it truly does. Now, go out there and book, you beautiful creature!
"He who knows best knows how little he knows." –Thomas Jefferson
Imagine your were given an acting-skill performance test with a group of other actors, but you were not given the opportunity to observe the performances of the other actors participating in the test. If you were asked to estimate where your acting abilities ranked among others in the study with 100% representing those with the most talent, at what percentile would you rank your skills? If you're like the vast majority of people who are asked to rate themselves in a wide variety of abilities, virtually no one reading this article would rank him or herself below average in abilities, even though it would be statistically impossible for everyone to rate in the top 50%.
Scientists have discovered overconfidence is indeed common. Dr. David A. Dunning, professor of psychology at Cornell University concluded after a series of studies that people who do things poorly are often supremely confident of their competence level and are, in fact, more confident than those who actually are competent.
Click here to see a line up of overly confident American Idol contestants.
Those who "grossly overestimated" their abilities in Dunning's studies were blind to their own lack of skills largely because the self-monitoring abilities required to achieve a competent skill level are likewise required to recognize competence.
"I began to think that there were probably lots of things that I was bad at, and I didn't know it," Dunning said.
On the other hand, those in the studies displaying high-level skills were likely to underestimate how well they performed, as they often assumed others taking the test would be doing as well as they were.
With all the mix ups in perceived and actual skill levels, Dunning set out to discover if training confident-but-incapable subjects would help their ability to properly assess their own skill levels. Thankfully, yes, it did!
So what can an aspiring actor conclude from these studies? Don't be so confident? Wrong! In no way, shape, or form should you allow anything to mitigate your confidence level! In acting, confidence in your abilities ranks supreme and allows you to show your best no matter what your skill level at any given time. But, this study can serve as an inspiration to likewise be humble, and energize your training efforts. Never assume you now know it all. There is always room for improvement no matter what your skill level. When you remain open to learning, you can build on your communication skills, acting mastery, auditioning expertise, or on-camera technique, to name just a few examples. Following a sense of intrigue, wonder, and curiosity will serve you well over the years, and reaching out for more knowledge and skill can lead you the next level of the game and make all the difference in your acting career.
Please share what aspect of your career you're currently working on. Inquiring minds want to know!
What do Brad Pitt, Cameron Diaz, Angelina  Jolie, and Leonardo DiCaprio have in common? They're flawlessly gorgeous superstars, of course…and they've struggled with acne. Certainly, having access to make-up artists who can conceal any blemish, and being able to regularly see a dermatologist helps manage the situation. But, such stars still feel the intense social and career pressure that emphasizes one's appearance, just like anyone else.
Acne humor is prevelant in our culture, but those who struggle with the condition know it's no laughing matter. Some of the potential psychiatric and psychological complications of acne are depression, social anxieties, impaired self-image and self-esteem, and reduced quality of life. Acne triggers include heredity, changes in hormones, and–despite ongoing urban mythology–diet does not appear to play a prominent role in its cause. But, one of the biggest acne triggers is stress, which can strike anyone at any time, disrupting the hormone balance, closing down pores, and allowing bacteria to collect. This means acne will most likely strike at the worst times.
As an actor, this could mean feeling less confident going into your national commercial callback audition–or even skipping an audition altogether. So what do you do if you don't have time or can't afford the dermatologist appointments you wish you had?
This week, a very brave and beautiful teenage model named Cassandra Bankson appeared on Good Morning America sharing make-up tips she acquired after hours of research and practice. Bankson has learned to expertly hide her own extensive blemishes covering her face and neck, and demonstrates her method in a before-and-after YouTube video that's had more than 4 million views. She's a true inspiration and role model in garnering confidence, poise, and strength in the face of adversity.
Here's to never allowing a blemish to shake your confidence in an audition or in your acting career!
Floyd Mayweather, Jr., aka "Money" "Pretty Boy" is a rare breed in the boxing game: he is undefeated. Mayweather has won seven world titles, and has been honored as Fighter of the Year in 1998 and 2007. He is also rated the best pound for pound boxer in the world by many sporting publications. By any standard, Money is at the top of his game…yet he eats like a lazy teenager! Fast food, candy, soft drinks–you name it, he eats it. And every fighter that's stepped in the ring with Money has ended up on the business end of his skillful gloves. What is it that makes Pretty Boy so great he doesn't have to adhere to the nutritional strictures of a top-ranked fighter? Confidence. Anyone who's witnessed his fights or seen him interviewed knows he is one confident dude. Okay, okay, he may be a little arrogant as well. But whenever Floyd steps in the ring, he knows he's going to win. It is a state of mind he constantly reinforces with his words, deeds, and actions. He will not tolerate losing. He's eating a double whopper with cheese and a chocolate milkshake while his opponents are training on lean chicken, steamed vegetables, and a salad–but the outcome is always the same: Floyd's glove raised at the end of the contest.
Can you imagine walking into an audition and knowing you were going to nail it? Having the supreme confidence you will impress everyone in the room hands down. How empowering would that be?! Confidence is a state of mind, and so it is achievable. Now, I'm certainly not telling you to have a big, greasy burger and fries before your audition, but I am saying personal confidence is a choice. Stuff comes up in life and it can really shake us: losing your wallet, having less than perfect skills or looks, getting into an argument with a loved one, or even global fears. Don't let any of that impede your energy or your conviction. Go in there and wow them! Float like a butterfly, sting like a bee! You you have it in you, you just need the confidence to let out.