From a financial perspective, a single day of work on a commercial can be more lucrative than two weeks of work on a major motion picture with a star-studded cast. SAG-AFTRA scale on a commercial is $627.75 for an eight-hour day, and use fees are paid according to how the commercial runs. If it plays on the internet, as most spots do these days, the move-over rate is $2,511.00 for one year of use. When a commercial airs on TV, the principal actors earn residuals, which are based on many things, such as whether it is running on a network or cable and in what markets it will air. For this reason, it is impossible to calculate how much an actor will make without knowing the exact media buy, and even then, it's a complicated task better left to professional trackers and agency accounting departments. To keep things simple for our comparison, let's say an actor shoots a commercial ($627.75), which runs only once in a single cable market (a whopping $10.55) and then moves over to run on the internet for a year ($2,511.00). For a single day of work on a commercial that hardly aired broadcast, an actor could make $3,149.30. Remember this number. The caveat to this paradigm is that an actor only receives the use fees when the commercial is used. This means that all an actor is ever guaranteed on a commercial is the initial session fee of $627.75, because a client could decide to pull the plug on a spot before it ever airs, eliminating any chance of future use fees.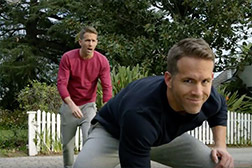 Getting back to Griffin's situation, a spot like a Louisiana Lotto commercial is quite possibly non-union, meaning it would not adhere to the above scale rates. (IMDB doesn't list whether Griffin is a SAG-AFTRA member.) We recently cast a non-union commercial for a state lottery, so it would be fair to surmise that the rates on Griffin's Louisiana Lotto commercial were similar to the spot we cast. Inclusive of a 20% agent's fee, the session fee was $600, and the use fee was $3,000, totaling $3,600 for a single day of work and one year of use on regional broadcast TV and internet.
Now let's look at what Griffin made for his work on The Big Short. The current SAG-AFTRA Theatrical scale, as of 7/1/15, is $3,145 per week for actors hired on a weekly rate. (If he shot before July, he would've made a little less, but we'll go with the current rate.) Griffin says in the article, "It went from a day to a week to two weeks." Scale for a single day of work is $906, and there are no additional use fees on top of that rate. If Griffin had been hired for a single day on the movie, and if the Lotto commercial was non-union, he would have made roughly $2,694 less on the movie than the amount he would have made for a single day on the Lotto commercial. Because he was ultimately hired for two weeks, however, the non-union rates outlined above indicate that Griffin's gamble paid off, as his two-week total would have been $6,290.00. But if the Lotto commercial was a SAG-AFTRA job, he probably would have made at least $3149.30 (see above), and would stand to make much more in residuals over the course of the spot's life on TV.
Whether or not Griffin's decision to back out of a commercial booking was the best one for his career as an actor remains to be seen. According to imdbpro.com, Griffin has worked on 16 commercials and 10 industrials, so maybe he had a close enough relationship with the casting director and producer that his good fortune and opportunity didn't earn him a permanent note in their databases. Maybe it all ended amicably, and the casting director of the Louisiana Lotto commercial wished him well on his future feature film pursuits. He's in a major motion picture with a star-studded cast, and he got to work closely with Ryan Gosling and director Adam McKay. Hopefully he forged strong relationships with each of them, as well as others he met on set, to help further his career and book bigger roles in future projects. Whether or not he has truly "won the Lotto" by taking this role, only time will tell. I'll be looking out for Griffin in the movies. I'll also be looking out for him in submissions on commercial projects. The article doesn't say whether Griffin will be moving to LA, but I'm sure he'd do well in commercials while he's striving for those bigger theatrical roles. If he's ever faced with a similar situation, I hope he considers his decision carefully.
---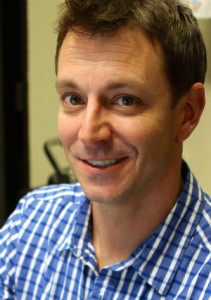 Justin Radley is a partner ASG Casting where he contributes his familiarity with both the SAG-AFTRA and non-union talent pools to find the best talent for commercials, television, and web-based content. His understanding of the SAG Commercials Contract and the CoEd (Industrial) Contract allows him to provide clients with sound advice on both bidding and talent negotiations.  Camera Left / Stage Right — a part of ASG Casting — offers a number of acting classes throughout the year.

Commercials. Some people fast-forward through them, some turn their nose up at them, but thousands of actors compete to be in them.
Everywhere you look, you see commercials. Seriously. Think about it… in the movie theater before the main feature, on your iPad interrupting a game you're playing or incessantly popping up online before you can watch your cat videos. I mean, they're even on monitors at the gas station and the grocery store checkout line. You can't avoid commercials in life, so why avoid them in your career?
There is a lot of commercial work and you should be out there getting a piece of this gigantic pie. But how does someone book a commercial, you ask?
Their look?
Are they the type the director is looking for?
Do they say all the words correctly in the script?
Did they say it all in less than 30 seconds?
Surprise! It's actually none of the above. Actors have the misconception that directors and ad agency people know exactly what they are looking for in each role. While they may have a concept or an idea, they really don't know what they want until they see it walk into the room and get brought to life.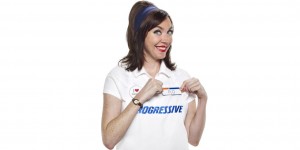 The actor who brings the spot to life with their unique perspective generally gets the part. In other words, personality is the key. Personality coupled with technique and confidence is intoxicating in an audition.
The easy part? You already have a distinctive, individual personality. The challenge? It's your job to make sure you bring your personality to every audition you go out for!
Who you are as a person is your biggest asset. Personality—the combination of your perspective, your uniqueness, your charm, your look—is what books jobs. No, it is not based on your ability to memorize lines. You will get callbacks because you committed to your choices and engaged them with your interpretation. You want to incorporate your special qualities, your competitive edge and your cast-able self into every spot when you audition.
How do you do this? One way is to pinpoint who you are as your most "cast-able self." Your cast-able self is what you look like to people at first glance. It may have very little to do with who you are as a person. This is where most people have a difficult time. An actor may project decisiveness and success like a powerful CEO type, but he's really a dropout who lives on a friend's boat. An actress may appear to be an uptight, prudish librarian, but watch out for her wild side.
This is where honest self-appraisal and the help of a great coach will serve you well.
A good commercial acting class often helps you discover your cast-able self. I always include this as part of the course for my commercial classes. It is vital to send actors out into the world of auditions armed with the knowledge of who they are and whom they will be cast as.
In my book, I Booked It, I talk about this with regards to commercial auditioning, but it rings true for every kind of project you will go out for. Directors want to know that you can make strong choices, bring the character to life, and will be easy to work with for 8-10 hours on a set.
In my classes, I teach my students practical, grounding techniques to access their personality and allow it to shine in an audition. With my new book, I'm excited to bring the lessons to a wider audience. My goal is to reach every actor who's serious about making a living in LA. I want everyone to experience the satisfaction of enjoying the audition process and living the life of their dreams in Hollywood. Nothing is more satisfying to me than the sound of a talented, hardworking, personable actor shouting, "I booked it!"
---
Judy Kain has been a full-time actress for over 35 years, appearing in over 80 television and film roles and 375 commercials. Judy teaches her successful audition technique to thousands of students at her Los Angeles studio, Keep it Real Acting. Judy has won multiple awards, including Backstage Magazine's 2015 Readers' Choice Award for "Favorite Audition Teacher."  Her latest book –  I Booked It!: The Commercial Actor's Handbook – teaches readers practical techniques for booking acting jobs.  Available now at Amazon and through her website, keepitrealacting.com.