Jason Bateman once said, "I've always loved commercials. I like working out how to organically weave a brand's message into the writing process. It's like an improv show, where comics ask the audience to throw out a word and a skit is built around it."
The commercial format is unique amongst visual mediums. Unlike a feature film or a television pilot, a commercial must connect with an audience and promote its brand in a very limited amount of time.
For an actor, this can be especially challenging. Here, a performer does not have two hours or an entire season to flesh out a character. Their persona and how it ties into a product or service must be revealed instantly.
But how can an actor maximize their chances for success during commercial casting calls?
Well, today we tackle that question. Recently, we had the opportunity to speak with Justin Radley, commercial casting director and President of The Commercial Casting Directors Association of Los Angeles. With over 20 years of casting experience, Justin shared his advice on the do's and don'ts of commercial auditions, and how he sees the process of casting talent evolving.
Alright, let's get started!
How Justin Got Started in Casting
From an early age, Justin was interested in storytelling. Enamored by the work of Steven Spielberg, he majored in English in college, with a concentration in screenwriting.
After moving to Los Angeles, he got a job as an office manager at an LA casting office. For Justin, casting talent was entirely new. But, it didn't take long before he found himself compelled by the process. Soon, he was working his way up through the casting ranks, and eventually settled into the role of commercial casting director.
To Justin's surprise, casting reminded him of writing. Like his favorite novels and screenplays, acting had the ability to bring to the surface the most unexpected elements of reality. It's a phenomenon he still cherishes.
"I've always had an interest in storytelling, and my approach to casting reflects that," Justin says. "The casting process is about finding the right actors to tell the story the way the director wants to tell it. Sometimes an actor will read for a role, and suddenly you realize a whole new way to play it. The story just opens up in a way that nobody expected. I love those moments. I have the highest respect for actors who really know their craft. As long as actors continue to surprise me with unexpected choices, I'll keep coming back to the office every day."
Commercial Auditions are About Being Prepared
As with most acting roles, preparation is key to conquering commercial auditions. Now, this may seem obvious. But, in Justin's experience, this is one of the things actors neglect most during casting calls.
For him, it's a simple yet essential component when pursuing acting jobs.
"If the script is available in advance, study it," he says. "If there is dialogue, know your lines, but don't be so locked into them you won't be able to adjust if there's a last minute script change. You aren't required to have your lines memorized in commercial auditions, but if you do memorize them, you'll stand out in a good way. It's hard to gauge someone's acting ability if it looks like you're reading lines off the cue card in the audition. It comes off like a bad SNL sketch where the host didn't have enough rehearsal time."
In Justin's view, actors need to be malleable. Part of the preparation process is the ability to adapt. If you go into casting calls with just one approach ready, then you may be hurting yourself. It's important to take time to understand the scene, and the many ways those emotions can be represented.
"Think of a couple different ways you could play the script," he continues. "If there's dialogue, practice different ways to deliver your lines (and not just changing the inflection of certain words in a sentence like the Seinfeld episode where Kramer practices his line for a movie, "These pretzels are making me THIRSTY… These PRETZELS are making me thirsty." If it's non-verbal, come up with several different reactions. When you get in the audition room, you'll most likely be given specific direction, but it's always good to have a few different ways to play it if you're allowed the freedom to show something else in a second or third take."
Along with understanding the scene, it's also important to understand the brand behind the commercial. If you're unfamiliar with the product or service the commercial is promoting, then how can you properly support its message? In all cases, make sure to familiarize yourself with the history of the product, and how your performance can act as an extension of its essence.
"Know the product the commercial is advertising," Justin says. "If you're not familiar with it, do some basic research. If you go out for a guest starring role on an episodic, you're going to watch an episode (or several) of the show to understand the tone and style. Commercials are no different. Understand how your character relates to the product in the scene."
Don't Think Like a Casting Director
One of the age old questions when it comes to acting jobs is should I or should I not think like a casting director? Is it necessary to develop the mindset of a casting director during commercial auditions?
For Justin, the answer is no. In his experience, the more important element an actor should focus on is the scene at hand.
"I don't think actors need to get into the mindset of a casting director for an audition, but it helps if they have a basic understanding of the process," he says. "They should know that there are a thousand and one reasons why they might not book a role, but if they are consistently getting callbacks, then they're doing their job. If they're not getting callbacks, then maybe they have a good headshot that gets them called in, but they need some more training. When actors walk into the audition room, I don't want them worrying about gaining advantages over the other actors. I want them focusing on the script, their role, and showing us what they can bring to the material."
Understand Your Personal Brand for Acting Jobs
In the world of acting, when we think of the word typecast, there's usually a negative connotation associated with it. But, because of a commercial's time constraints, a character must read instantly. Unfortunately, there's no time for complicated character biographies. Whether it's a heart-broken cheerleader or a disgruntled farmer, a viewer must understand the character right away.
This is why Justin believes it's essential for an actor to take time in understanding their own personal brand.
"Commercials are all about a quick-read," he says. "They're trying to tell a story in a very limited amount of time, so the more instantly recognizable someone is as a character archetype, the easier it is to tell the story quickly. For example, if someone looks more blue collar, then they should have a headshot showcasing that look. If someone is more of an "everyman," they should have a headshot that makes them look friendly and relatable. It's a good idea for actors to have a few different looks, but they should all be looks that are realistic for them to book. Actors should pay attention to commercials to figure out what kinds of roles they would book. Once they determine that, they can promote themselves in a way that makes it easier for casting directors to see where that actor fits in."
Commercial Casting Directors Face Challenges Too
Because of ever-evolving technologies, Justin sees the commercial casting industry changing not only for actors, but casting directors as well. In light of these developments, he says casting directors will have to monitor advertising trends in order to thrive in the future.
"The major obstacle commercial casting directors will face is keeping up with the evolving landscape of commercial advertising," Justin says. "With the advent of new forms of media and streaming services, advertisers are spending their money in different ways than they did a decade ago, and many casting directors have had to adapt their businesses to stay relevant. It's hard to say how technology will continue to change advertising in the next ten or twenty years."
Using Casting as a Way of Helping the Community
Since assuming the role of CCDA President, Justin has wanted to find new ways of supporting members of the commercial casting industry, while also giving back to the community. During his tenure, he has implemented a number of successful initiatives addressing both the concerns of his members, and the needs of local LA neighborhoods.
"I'm very proud of continuing the annual charity fundraiser the CCDA started last year," Justin says. "With the support of the acting community and talent agents, the CCDA/LA was able to raise significant donations for families and children in need. "
"I'm also very proud of the dialogue we've opened with SAG-AFTRA to share our knowledge on issues at the heart of some advertisers using non-union talent over professional performers," he continues. "By utilizing the relationships we've built at SAG-AFTRA, some of our members have been able to persuade their non-signatory clients to hire a third party signatory in order to put their spots on the SAG-AFTRA Commercials Contract and cast better performers. On a daily basis, commercial casting directors handle negotiations with talent agents on behalf of the ad agencies, and we understand the way to get the best available talent is to offer what both sides consider to be a fair deal. We will continue to share what we have learned in an effort to help guide each side towards a fair resolution."
Justin is also passionate about laying a foundation for the future of commercial acting. For him, it's important to prepare the next generation of talent to enter the industry.
"A few years ago we started a teaching arm of ASG Casting, Inc., called Camera Left / Stage Right," he says. "Our classes focus mainly on commercial audition technique for both adults and kids. We also have a great improv class for kids that teaches them the fundamentals of improv, as well as one of the most important skills every actor needs — how to listen. We started these classes to help actors rise above common mistakes and pitfalls we see so often in commercial auditions. My business partner and fellow casting director Arlene Schuster-Goss and I take turns attending the classes to answer questions and to give some deeper insight into the casting process."
Wrapping Up With Casting Director Justin Radley
For many people, a job is just a job. It's a means of making money, and if you're lucky, an activity you can tolerate. But for others, a job is a calling. Yes, it's something you do to survive, but it's also a pursuit you believe improves your life, and society as a whole.
Justin Radley belongs to this latter group. By assuming the role of casting director, he is concerned not only with acting roles and commercial auditions, but using art as a vehicle for change. To show how acting, and storytelling in general, helps to shape and influence the reality around us.
Legendary actor Max Von Sydow once said, "There are casting directors with lots of imagination."
Lucky for us, Justin is one of them.
Acclaimed casting director Lucy Bevan boasts a long and impressive resume which includes casting for Maleficent, Cinderella, Jungle Book, and more recently Beauty and the Beast. Based in London, she selects talent for British independent films, theater, television as well as American studio films. Her early work includes the British comedy film St Trinian's in which she cast Gemma Arterton, Paloma Faith, Russell Brand, and Lilly Cole in their first feature roles. Among her other casting treasures is Tom Hiddleston who she placed in his first feature, Unrelated; of course, Hiddleston is now known by so many as the dark trickster, Loki. "There was just a fantastic confidence about him," Bevan insists. She also cast Eddie Redmayne in his first film, Like Minds after seeing him perform in the play The Goat. When reflecting on what qualities she notices in the actors who "make it," she says: "An important thing is that there is something of themselves that shines out. Often you go to drama schools and you see people doing a version of Judy Dench or Jim Broadbent or Kenneth Branagh, but my attention is grabbed by the people who just have a really strong sense of themselves. When there's something unique about them and you can really see that coming out."
MixKnowledgy recently asked Lucy Bevan what practices actors might want to avoid when entering the audition room. She answered that while many actors exhibit acting mastery, those abilities are distinctly different from auditioning skills. "That's another set of skills that I think is as important to learn because, in order to be brilliant at your job once you've got a part, you've got to get the part in the first place." Here are a few of the audition tips she mentioned.
Come in cleanly; leave cleanly
The first basic tip is to show up on time. Now, sometimes the journey of traveling across town to the audition doesn't go as smoothly as planned. In such instances, she suggests that actors avoid making excuses. Bevan puts it this way: "If you happen to be late because something went wrong or there was a traffic nightmare or whatever, I don't want to hear about it. Leave all of that stuff out the door. So for a start, I wouldn't even know if someone was late sometimes because I didn't do the scheduling; my assistant does it. And an actor will come in and be, 'I'm so sorry,' and, 'Oh my goodness, traffic was this or that' –and I'm already bored. I don't want to hear about it. You know, I've been seeing actors all day, I'm busy, I want to work, I want to get to the point…Be disciplined. Come in cleanly; leave cleanly." Likewise, she is a firm believer in not trying to prolong the audition in any way. "When it's over, it's time to go, thank you very much, shake your hand, off you go … leave all your suitcases and your bags, and your cups of coffee, leave that all downstairs or somewhere else or outside."
The most important thing for her to know during an audition
Regarding the audition performance, Bevan says, "Be really prepared with the scene that you've got. Be prepared so that you're ready to take notes and make adjustments. So you read the scene with me and I think it's good. But what I want to know for this actor is: Can they take direction? It's the most important thing for me to know." Thus, actors need not doubt their performance if the casting director asks them to try the material in a different way. Instead, they can demonstrate the vital Thespian skill of versatility.
Keep small parts real
Bevan notices that small speaking roles, which might seem simple, can actually present an unexpected challenge for trained actors. "So often when you've put your three years of training into this one short scene, I think small parts are very difficult to audition because it's so easy to do too much with a small amount of dialogue. And just remember … when you're reading the scene, listen and respond. In other words, if I'm reading them with you, listen to the dialogue with the other person, and then respond so that you keep it real," she advises.
Bevan's career path was largely driven by her eagerness to put herself out there, roll up her sleeves, listen to the casting legends whom she assisted, and take risks. In turn, she encourages aspiring actors to likewise be proactive. "Don't wait for someone to come and give you permission," she asserts. Actors can take matters into their own hands by setting up their own theater company, making short films with friends, and getting involved with theater. "Work begets more work. Just crack on. Then opportunities will come your way."

Are you planning to produce a commercial, web series, film or TV show this year?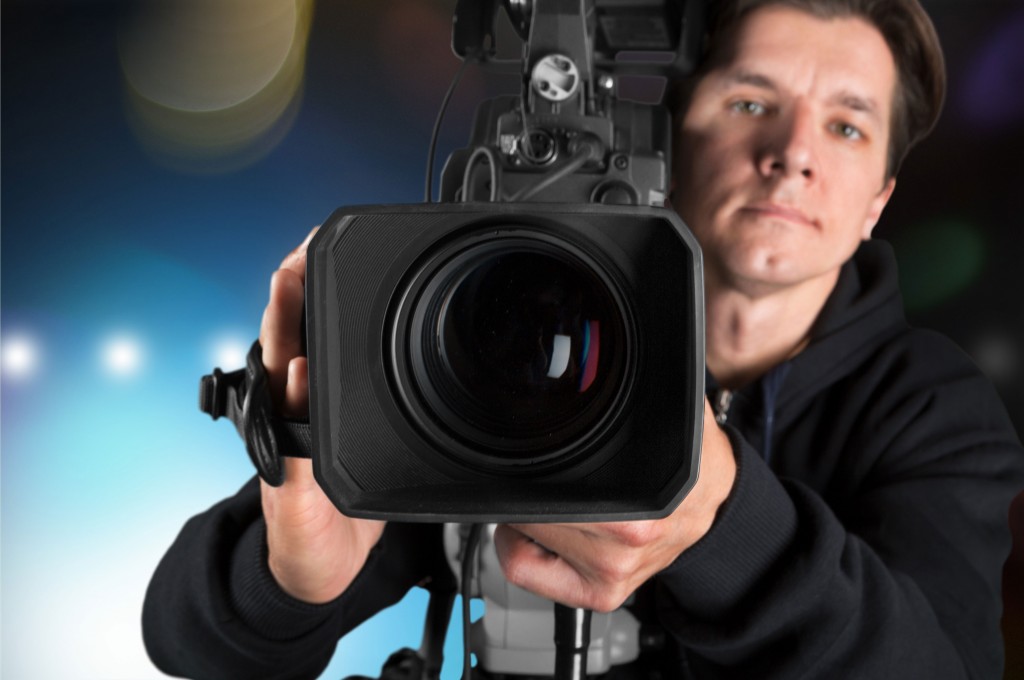 Contrary to popular belief, actors are not (always) desperate to be in your project. You want the best actors, don't you? Great actors don't struggle to find work. Work finds them.
Here are some general guidelines to assist anyone that wants the best cast they can get for their project.
Friends
You will benefit greatly by avoiding the most common error first-time producers make. Don't just give the parts to your friends. Hold auditions and let them earn the roles. They'll feel better and you'll have the best cast. You're not really a producer until you've told some of your friends that they didn't get the part. Anyone can hire his or her friends. Sometimes the hardest part of casting is not hiring your friends.
Costs
There are plenty of perks that do not cost a dime. Nice billing goes a long way; so does a serious commitment to delivering back end profit participation. Something as simple as a contractual agreement to delivering footage to an actor in a timely manner will show actors that you plan to have a long-term relationship with them. Feed them well. Doesn't have to be costly, just don't serve up fast food every day.
Casting Director
Get a casting director. You have nothing to lose by asking around for a hungry casting director as many of them will cast a commercial or short film to mentor a young filmmaker. There are also casting associates and assistants around who would love a casting director credit.
Auditions
Auditions are your first impression. Make a good one. Your goal is to make every actor want to be in your project so that you will have your choice of the top talent. Actors want to see that the people running the production know what they're doing. Be confident and think ahead about the questions that may come up about the script, the characters and the scenes.
When you call actors in to an audition, provide them with the entire script. This will help them understand tone and content. It will also show them that you understand how their process works. It is possible to audition with only sides, but if you want actors to do their best, give them all the tools. Besides, "no script" makes it seem like it's a bad script.
Choose sides wisely. Consider how much time you will want with actors and read each scene out loud to know how long they take. The more actors you see, the greater your choices. You do not want your casting sessions to run long because you didn't calculate times properly.
Only hold callbacks if you need to hold callbacks. Justify this with new sides or by pairing the actors up to check for chemistry. Don't just call actors back because you are indecisive.
Etc.
A little water goes a long way. For $3.00 you can provide water for the entire casting session. Can't afford trailers? No problem. Private rooms will suffice. You want your cast to have a quiet space so they can be at their best.
There are many ways to complicate the casting process. Use these guidelines and you can avoid most of them.
Post free casting calls for your projects anytime at Casting Frontier.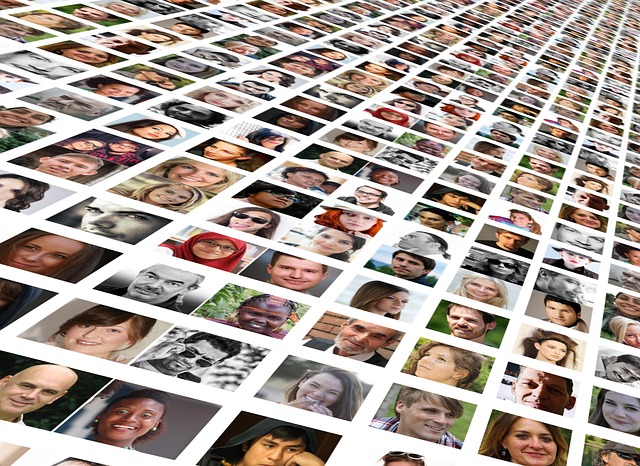 Casting Diversity
There is no denying that history has shown us the type of actors that usually get cast are beautiful, heroic people. The classic girl next door or chiseled leading man are destined for a place in most scripts. However, with today's ever changing society and force for acceptance, television and movies are now highlighting the not-so-typical- form.
The award winning casting director of Netflix's hit series, Orange Is the New Black, shares her views on the casting world. Having made her start working on Law and Order, Jennifer Euston believes that the world of TV has developed. Typically only getting to read a pilot episode before casting, she approaches her job with natural instincts and her love of everyday people.
Beauty in Every Shape and Size
Euston states that "you do your best to sort of offer alternatives, if you can" when recommending actors. When she gets the ability to work with a script that features "strong women writing about shapes and sizes and ages and color", she accepts the responsibility of finding the perfect match.
By selecting leading actors from a diverse spectrum, series gain individual characteristics. Showcasing quintessential actors is a thing of the past! Differing the cast and varying body types personalizes a show and can therefore add extreme value to a production. It is not to say that the typical cast of perfect bodies no longer has a place in the industry. It simply means that the business is evolving and is including actors that might commonly have been "small roles" as main characters. Reoccurring personalities are finding their niche in varied natures.
The Future of Casting
As shows slowly start to incorporate a broader range of characters, the industry develops and opens doors for both actors and plots. Accepting the unorthodox as a valid storyline will continue to engage viewers and discuss important societal topics. Refusing the fact that everyone longs to relate to another will deny the entertainment industry a chance to thrive. By acknowledging the sheer talent and transparency of such attributes, the pageantry behind casting calls may start to disintegrate.
The truth is evident in Euston's words, "I don't think it's a trend. It's evolutionary. It's successful." An audience wants someone to reveal what they might not be able to reveal by themselves. The expanding industry offers writers a chance to create intriguing personalities and expose new faces as they flaunt their flair.
"Playing bad guys is more fun; you can get away with more, and you can say anything." – Denzel Washington
Have you ever wanted to play the villain? You know, the Wicked Witch of the West, the Man in the Black Hat, Lizzie Borden, the Headless Horseman, or the Phantom of the Opera? Well, do it! The fall season gives you, aspiring actor, plenty of opportunities to get your spook on. There are hayrides and haunted houses and mazes and zombie walks and any number of dark, ghoulish, gothic adventures you might explore. Local theatre and community groups need volunteers every year to scare the bejeezus out of giggling children and skittish adults. How about getting your acting class buddies together to enact one of Shakespeare's scary scenes; he's got plenty of them, and you can't go wrong this time of year with Macbeth! Or wouldn't it be fun to read one of Edgar Allan Poe's spine-tingling stories at a coffee shop or your local library? The public is hoping you will transform just another typical eventless Halloween into a truly memorable, enthralling occasion!
Listen, you're an actor, and you need training; you need to act. The Halloween season gives license to explore the dark side without seeming too creepy, because everyone's doing it! You won't look so weird entering a venue in a black cape and fedora, as it's the time of the season when these things occur—and are indeed welcome.
The ancient Roman playwright Terence wrote, "I am a man, nothing human is foreign to me." So, get in touch with your dark side; we all have one, and it will come in handy when you're up against Anthony Hopkins for your next role!