At the 92nd Academy Awards last Sunday, Brad Pitt's performance as the professional stunt double Cliff Booth in Quentin Tarantino's Once Upon a Time in Hollywood was honored with an Oscar for Best Supporting Actor. The win wasn't too much of a surprise considering Pitt's had quite a run this awards-show season, with his portrayal of Booth essentially raking in trophies at the Golden Globes, Screen Actors Guild Awards, Critics' Choice Movie Awards, BAFTA, and more. 
But this means the superstar has been required to give many acceptance speeches in front of large audiences. That shouldn't be a problem; after all, he's been in the entertainment business for over 30 years, right? Heck, he even won a Best Picture Oscar in 2014 as a producer of 12 Years a Slave, and he stepped up to the mic then. It seems like Pitt would have acceptance speeches down cold by now—especially after the funny and charming speech he gave at the Globes just weeks ago. 
Well, after accepting his Oscar this time around, Brad made a striking admission backstage in the press room. One reporter asked him to comment about a rumor suggesting he'd hired a speechwriter for this awards season. "Historically, I've always been really tentative about speeches," Pitt responded. "They make me nervous. So this round I figured we're going to put some real work into it—try to get comfortable, and this is a result of that. No, I definitely write. I have some funny friends; I have some very, very funny friends that help me with some laughs, but, no,  it's got to come from the heart." 
Also, Pitt revealed the 2020 awards season has been especially memorable because "for me, it was about getting cozy in front of a mass of people. I know this sounds antithetical given the profession I've chosen, but it's not necessarily my thing."
Brad Pitt is not the only movie star who's fearful about public speaking. Like millions of other people in the world, plenty of actors become anxious, if not feel terrified, when faced with large crowds despite pursuing a career in the spotlight. Here are three actors who've likewise expressed their trepidation with public speaking. By the way, the fear has a name: Glossophobia.
Harrison Ford
When the American Film Institute was honoring Harrison Ford with a Life Achievement Award in 2000, he struggled with his acceptance speech before the vast audience. The Los Angeles Times reported that he admitted, "The greatest fear in my life is public speaking." The Star Wars actor went on to say giving speeches is "a mixed bag of terror and anxiety."
Katherine Heigl
Katherine Heigl revealed during a tribute to Shirley MacLaine at the American Film Institute how nervous she feels speaking in front of a crowd. But her deep admiration for her role-model MacLaine inspired Heigl to step up in front of the mic. "I'm kind of petrified of speaking in public," she admitted. "I know it seems ridiculous. But when they first asked me [to speak] my first thought was fear, and my second thought was, 'But it's Shirley MacLaine!'"
Julia Roberts
In the film Larry Crowne, Pretty Woman actress Julia Roberts plays a college professor of public speaking. But when it was time to shoot the teaching scenes, Roberts confessed she felt petrified. "All these faces looking up at me, thinking, 'What is she going to teach us?' I needed to find my composure. It was very hard—it was terrible, in fact," she said. The scenes reminded her of her personal struggles with stuttering as a child. 
Glossophobia need not stop actors from achieving their career goals. Fortunately, practice, preparation, relaxation techniques, and being genuine can help when facing a crowd. Do you ever experience glossophobia?
You know that audition you just did; you know, the one the producers just passed on hiring you? Well, one day that audition tape featuring you might be up on the auction blocks selling for big money.
Once upon a time all the mega stars we watch on the silver screen were unknown, aspiring actors, and going on auditions just like you. They had to find a way to take off work, they had to fight their way across town, only to be rejected time and again in the notoriously ruthless competition of the entertainment industry.
Brad Pitt, Helen Hunt, Leonardo DiCaprio, Nicole Kidman, and Robert Downey Junior are among the mega stars whose before-they-were-celebrities audition tapes went up for auction thanks to three anonymous casting directors who were sitting on the tapes for years.
Before Brad Pitt's attention-grabbing supporting role of J.D. in the road film Thelma & Louise which defined Pitt as a sex symbol, Pitt was auditioning for Director Ron Howard hoping to be cast in the movie Backdraft. Howard passed on what could be described as Brad's not-so-impressive audition performance, opting instead to give the part to William Baldwin.
The 1993 film Jurassic Park beckoned in a number of high-profile actresses in the casting process for the role of paleobotanist, Dr. Ellie Sattler. One of the actresses, however, was not well known. Her name was Gwyneth Paltrow, and she did not land the role; rather it went to Laura Dern.
In 1990 a boy named Leonardo DiCaprio tried out for the role of Ponyboy Curtis in The Outsiders TV series. He received a small part in the pilot, but Jay R. Ferguson landed the role. Still, as we all know, Leo was afforded many more opportunities to shine after he went head to head with Robert De Niro in the coming-of-age drama This Boy's Life in 1993.
It's refreshing to see unrefined footage of A-list actors before their mega fame kicked in. It serves as a reminder that we are all works in progress, and there is always room to grow, and more opportunities to blow people away as you adapt and master the craft of acting.
So, you want to be a big star of the stage and screen? Clockin' millions of dollars on ubiquitous action-packed franchises? Well, you better get to work. And I'm not talking about your acting chops; I'm talking about your pecs, and biceps, and buttocks! The Men's Journal Magazine reported this week in their Building a Bigger Action Hero article that "Acting skill – even paired with leading-man looks and undeniable charisma – is not enough to get you cast in a big-budget spy thriller or a Marvel Comics franchise." Now, you may not be interested in these kinds of films, but the world certainly is interested in these pictures.
Bradley Cooper represents but one example of an actor who didn't rely on his steel blue eyes and classic movie-star features to land him roles. Rather, he adapted to the new-age male-physique rage. To get in incredible shape for The A-Team, he started grueling daily workouts with a trainer six months before shoots began as well as during the shoot. He also cut out sugar, salt, and flour. He worked so hard on his physique that he even surpassed his own expectations, saying:
"As the movie progressed, I got in increasingly better shape. There's this one fight scene with Liam Neeson toward the end, where it's, like, the apex of the work. We finished and Joe Carnahan's like, 'Brother, come here, look at this,' and he played it back, and I swear to God, it looked like my head was digitally superimposed onto someone else's body. I was like, 'This cannot be me-that's the way I look?' It was so f— surreal, 'cause as a kid I only fantasized about looking that way. Remember Soloflex commercials? That was huge when I was a kid. It was like, 'I wanna be the Soloflex guy. Mom, can we get the Soloflex?'"
Is it any surprise then that he'd be considered to star alongside Jennifer Lawrence in Serena, American Hustle, and Silver Linings Playbook–and has been named "The Sexiest Man Alive" by People Magazine? On a similar note, actors like Ryan Gosling who is a prominent indie-actor guy has likewise adapted to the new physical requirements of the job with the understanding that it's just what it takes. 
Indeed, even for non-superhero roles, male actors need to be primed and ready to take their shirts off at some point in the storyline like never before; the MTV Movie Awards has a Best Shirtless Performance category for men, awarded most recently to Zac Efron whose shirt was ripped off when he was given his award. And consider that it's male actors' nude buns that are more commonly being shot during bedroom scenes. Men's bodies are being scrutinized as never before, and countless are the ways in which a man's physique will be weaved into the plot these days.
The most-coveted, well-defined male torso of the day is exemplified by actors like Brad Pitt's extraordinarily lean-yet-muscular physique in Fight Club. This highly sought-after build often requires highly specialized trainers, nutritionists, and chefs to pull off. Intensive training once or twice a day is one thing, but pulling it off over a six-month period of time is abnormal, and can take a serious toll on the human body. Even more intense regimens can include intentionally dehydrating an actor through reduced levels of sodium as well as carbohydrates while getting dosed with diuretics and high-sweat cardio exercises…all in the name of muscle definition to feed the global audience's voracious appetite for beautiful bodies. Maintaining such absurdly low BMI's can cause fatigue and affect mental clarity, and more importantly, can potentially damage internal organs including the heart. Sadly, the next level of the game to achieve the desired physique includes the use of  drugs: testosterone, human-growth hormone, and steroids–each of which has its own side effects.
Regardless of how superficial or foolish you think this trend is or might be, the reality is that it is a reality. Just look to your local multiplex; Marvel Comic Book movies and action films dominate the day. Considering you have to be in shape to a certain degree to even be considered for these roles, what is your level of commitment to attain them?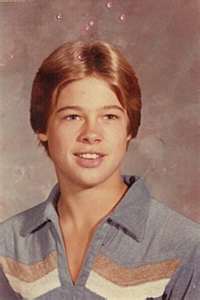 According to Screen Actors Guild, the unemployment rate for SAG members is about 85%. However, the 15% employed includes minor roles and even extra work. Indeed, many "working actors" collect unemployment a good chunk of their year.  Pursuing a career in the arts and cinema is a tenuous prospect at best. Film is a tremendously competitive medium. It's been said the chances of becoming a Hollywood superstar are about the same as winning the lottery or being struck by lightning on the 17th of November while birthing a baby calf. All right, I just made that last part up, but suffice it to say, it's a tough profession.
So, after this inspiring news, should you throw in the towel and save yourself a lifetime of grief? Well, this is where the rubber meets the road, isn't it? When you're faced with the above-mentioned odds, you have to ask yourself, "Do you feel lucky, Punk?" No, no, that's not what you have to ask yourself–sorry, film saturates my brain. You have to ask yourself if you really love to act. Because if you don't love it, it will be near impossible to get through all the work, the rejection, the heartache, the headache, the nausea, the bleeding, the tears, and the constant uncertainty.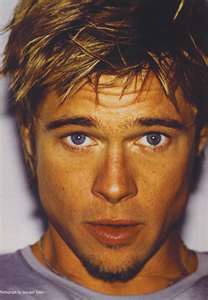 When Brad Pitt dropped out of school, moved to North Hollywood, was living in an apartment with eight other guys, sleeping in a sleeping bag, taking acting classes and auditioning, he didn't know Thelma and Louise was just up the road a ways. Richard Armitage almost gave up his dream of being an actor because he couldn't seem to get anywhere in Hollywood. "There was a time when I thought, and my agent thought, it wasn't going to happen for me. We both sat down and I actually said I don't know if I can stay in this state. The interesting roles have only come since I got into my 30s. But I didn't know that was going to happen." 
Let's face it, this is your life, and time is precious. You want to spend your time doing what makes you happy; what gives you a sense of fulfillment; what revs your engine! If acting ain't it, I say find your true passion. And if it is, I say forget the 85% and go for it. Someone's got to beat the odds–why not you? So do what you need to do. Each person's to-do list is different. Take classes, hit the gym every day, network, live your own interesting life to fuel your characters. The world needs good actors. Think of how drab life would be without movies that touch your heart and rock your world. You want to be a part of that? Do you feel lucky? Well, do ya. Punk?! All right, all right, I'll stop. Hey, sincerely, break a leg.