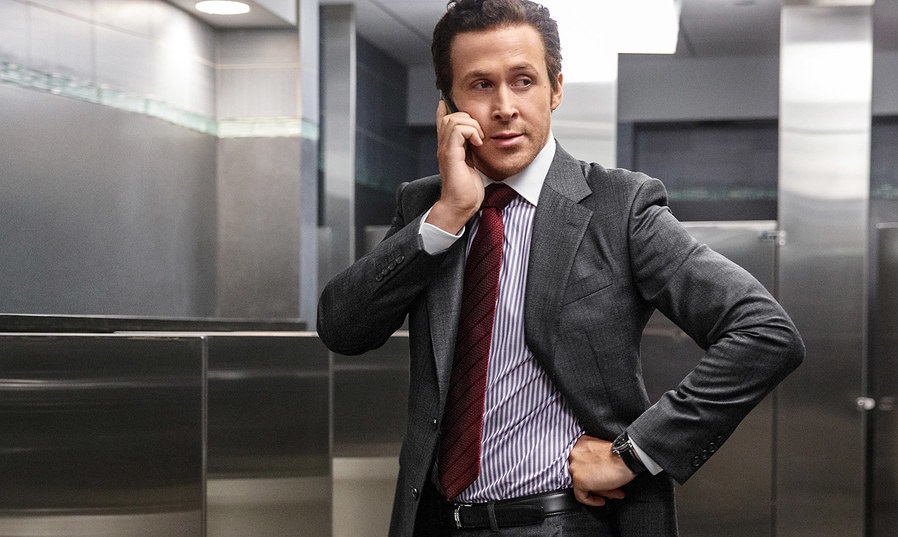 The sexiest choice isn't always the smartest choice.
The most frustrating thing for commercial casting directors is that there is very little recourse to hold an actor accountable for backing out of a booking. If we cancel an actor after he has been booked, the actor is entitled to a cancellation fee, which on SAG-AFTRA jobs is a full day's pay for the number of days the actor was booked. If an actor accepts a booking and then later decides to back out of it, however, there is no reciprocal rule that says the actor must pay something back to production for the breach of contract. In theory, the actor could be sued and held accountable financially, but in practice, it makes much more sense to hire another actor and move on. The only thing we can really do is to put a permanent note on that actor in our database. I've never been a fan of the practice of black-balling an actor, but the lack of professionalism exhibited when an actor doesn't honor a booking as a verbal contract is hard to ignore. Casting directors remember things like that. We always remember.
One time I had to tell a producer the day before a big car commercial that one of the principal actors decided she would rather do a table read for a film with Quincy Jones than work in the commercial. The producer screamed at me and threatened to sue the actress for the budget of the commercial shoot (somewhere in the mid six figures I think), which was ridiculous, because the twenty-something-year-old actress was about as likely to have that kind of money to pay for production as any other struggling artist or recent college graduate barely paying off student loans. Ultimately, we ended up hiring the backup, who turned out to be great. The director of that spot has gone on to use her in several other commercials since then. I never heard whether the first actress got the gig with Quincy Jones, but I do know one producer who made it abundantly clear that we are never, EVER supposed to call in that actress for a project she is producing… and that producer works on A LOT of commercials. I hope it was worth it. I bet Quincy's really cool.
---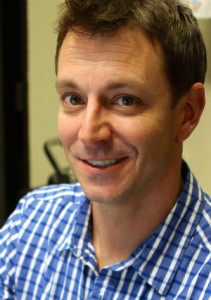 Justin Radley is a partner ASG Casting where he contributes his familiarity with both the SAG-AFTRA and non-union talent pools to find the best talent for commercials, television, and web-based content. His understanding of the SAG Commercials Contract and the CoEd (Industrial) Contract allows him to provide clients with sound advice on both bidding and talent negotiations.  Camera Left / Stage Right — a part of ASG Casting — offers a number of acting classes throughout the year.

Commercials. Some people fast-forward through them, some turn their nose up at them, but thousands of actors compete to be in them.
Everywhere you look, you see commercials. Seriously. Think about it… in the movie theater before the main feature, on your iPad interrupting a game you're playing or incessantly popping up online before you can watch your cat videos. I mean, they're even on monitors at the gas station and the grocery store checkout line. You can't avoid commercials in life, so why avoid them in your career?
There is a lot of commercial work and you should be out there getting a piece of this gigantic pie. But how does someone book a commercial, you ask?
Their look?
Are they the type the director is looking for?
Do they say all the words correctly in the script?
Did they say it all in less than 30 seconds?
Surprise! It's actually none of the above. Actors have the misconception that directors and ad agency people know exactly what they are looking for in each role. While they may have a concept or an idea, they really don't know what they want until they see it walk into the room and get brought to life.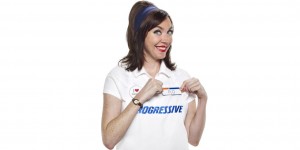 The actor who brings the spot to life with their unique perspective generally gets the part. In other words, personality is the key. Personality coupled with technique and confidence is intoxicating in an audition.
The easy part? You already have a distinctive, individual personality. The challenge? It's your job to make sure you bring your personality to every audition you go out for!
Who you are as a person is your biggest asset. Personality—the combination of your perspective, your uniqueness, your charm, your look—is what books jobs. No, it is not based on your ability to memorize lines. You will get callbacks because you committed to your choices and engaged them with your interpretation. You want to incorporate your special qualities, your competitive edge and your cast-able self into every spot when you audition.
How do you do this? One way is to pinpoint who you are as your most "cast-able self." Your cast-able self is what you look like to people at first glance. It may have very little to do with who you are as a person. This is where most people have a difficult time. An actor may project decisiveness and success like a powerful CEO type, but he's really a dropout who lives on a friend's boat. An actress may appear to be an uptight, prudish librarian, but watch out for her wild side.
This is where honest self-appraisal and the help of a great coach will serve you well.
A good commercial acting class often helps you discover your cast-able self. I always include this as part of the course for my commercial classes. It is vital to send actors out into the world of auditions armed with the knowledge of who they are and whom they will be cast as.
In my book, I Booked It, I talk about this with regards to commercial auditioning, but it rings true for every kind of project you will go out for. Directors want to know that you can make strong choices, bring the character to life, and will be easy to work with for 8-10 hours on a set.
In my classes, I teach my students practical, grounding techniques to access their personality and allow it to shine in an audition. With my new book, I'm excited to bring the lessons to a wider audience. My goal is to reach every actor who's serious about making a living in LA. I want everyone to experience the satisfaction of enjoying the audition process and living the life of their dreams in Hollywood. Nothing is more satisfying to me than the sound of a talented, hardworking, personable actor shouting, "I booked it!"
---
Judy Kain has been a full-time actress for over 35 years, appearing in over 80 television and film roles and 375 commercials. Judy teaches her successful audition technique to thousands of students at her Los Angeles studio, Keep it Real Acting. Judy has won multiple awards, including Backstage Magazine's 2015 Readers' Choice Award for "Favorite Audition Teacher."  Her latest book –  I Booked It!: The Commercial Actor's Handbook – teaches readers practical techniques for booking acting jobs.  Available now at Amazon and through her website, keepitrealacting.com.


An Actor Prepares is one of the most popular books ever written on the craft of acting. In it, Constantin Stanislavski begins to outline his approach to acting by taking readers inside a mock class. Most actors consider this book to be mandatory reading for students of the craft. Being prepared is essential for actors who want to succeed in film and television. So let's get you prepared to audition!
Here are some ideas to help you walk into casting offices every time and know that your audition preparation will set you apart from the other actors we're seeing.
Research anything in the scene if you are not 100% aware of the meaning. If you are reading for a doctor and you have medical terms in the sides, look them up on Google so you can actually speak with the authority of the character. Also, check pronunciations. It's a small detail but that is where you score highly in auditions. Attention to detail. If your character should know how to pronounce legal terms or foreign countries, then so should you.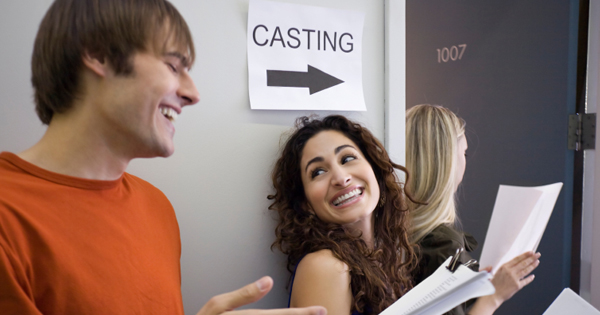 Sleep. This may sound obvious, but I hear from so many actors how they didn't do their best in the room because they didn't get proper sleep the night before. Get off work early if you have to. Treat this audition like it might be the one that will change your life.
Organize your materials the night before. You don't want to be running around your apartment twenty minutes before your audition. Have a clean copy of your sides already printed out. Make any wardrobe choices the night before. And while I am not a big fan of props, if you do decide to use one, make this call the day before as well. I've coached hundreds of actors for auditions and usually the worst ideas pop up the day of the audition when the nerves start to kick in.
Don't second guess your choices as you are sitting outside my office. You arrived at your choices carefully. There is any number of ways to do the scene so it is natural for ideas to pop into your head the morning of your audition.
Eat and drink healthy. Good idea to do this at all times but as soon as you get the audition it is a GREAT idea not to eat fast food, pizza, or anything else that will mess with your chemistry. Have a healthy breakfast so you know that you are taking care of yourself.
Print out TWO copies of your scene. You can keep one clean copy to use at the audition and one to mark up any way you want. You want to be able to make notes all over the sides but it will be beneficial to be able to change those notes as needed. This way you have one copy to mark up all you want and you will still have one you can take with you to the audition.
Some actors also like to write out a version of the sides that eliminates descriptions and extra text. You can customize this copy to any font size. You can print it out in bold text.
Physicality. Make sure you consider the physicality you might introduce into the scene. Some scenes might call for you to be very still, but try out some gestures to see if any fit the character.
Space. Not the final frontier – the spatial aspect of your audition. Many actors don't consider this when preparing their scene. How should you move in the scene? Even though the majority of auditions are taped now, you can still move around a little. You can step in. You can back away. Of course, you don't have to move. But it's something to think about every time.
Signature. It is not enough to walk in and read for a guest-star role and just do what it says on the page. I want actors to add another dimension to the bigger parts I'm casting. Many actors hit a wall and cannot book more substantial roles and this is why. Make the part your own without re-writing it. You often have to look outside the scene to find this. What is your character passionate about? What type of sense of humor do they have? What's their home life like?
Arrive at your choice via a process of elimination. You may get a great idea for the character right away, but if you want to be sure it's your best one, try on a few other options first. Do this the day before. Don't second guess your choice fifteen minutes before the audition. Consider other choices well in advance and trust your process.
Who are you auditioning for? Research the casting office and if you can look up the producers and director, do it. The more information you have, the better prepared you are. What if you and the director have friends in common? Maybe the producer has hired actors or crew members that you know. It's good to know these things in advance.
It may seem like all you have to do is enter a casting office and read your scene. Hopefully this list will make you think twice about that.
---
Mark Sikes began his casting career in 1992 for Academy Award-winning filmmaker Roger Corman. In the past 24 years, he has cast over 100 films as well as television series, commercials and web series. He has cast projects for top directors such as Tobe Hooper, Mark Jones and Luke Greenfield and many others. Domestically, he as cast films in Los Angeles as well as in Texas, Ohio, Massachusetts, Virginia and multiple projects in Colorado.
He currently teaches on-camera, audition technique classes on Sundays and Wednesdays in West Los Angeles.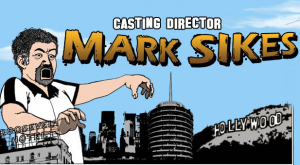 One of the biggest problems for actors are how to combat nerves. It can derail even the most prepared actor. I've had dozens of actors ask me how to quash this audition killer. The answer is manifold. When I studied in conservatory, we had relaxation classes, complete with visualization exercises, including lying on the ground pretending we were hollow and filled with liquid.  This liquid would slowly drain from our body, pulling the tension along with it. We would start at the tips of the toes, working through the ankles, the legs and so on. By the end of the 45 minute class, half of the students were either asleep or very relaxed. Which is great – IN THE CLASSROOM! But what are you going to do in an actual audition situation?
When they call your name, are you going to tell the casting director, "Oh, I'm sorry, I have to lie down for a little bit. I'll tell YOU when I'm ready … " It's just not going to work. So here are a few practical tips for battling this Nerve demon.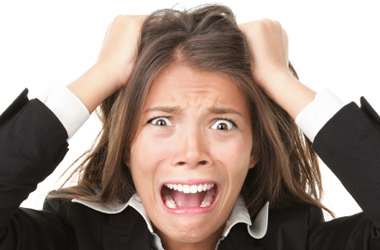 1.  PREPARATION:
Nothing is better at battle nerves than by being super prepared. If you go into that room and you know you are going to do something that no actor is going to do. If you have found profundities. If you have found a contradiction, a duality to play. In short, if you know you have a kickass performance to do, that no one else will approach in scope, there's a good chance that you will be sitting in that waiting room chomping at the bit to get in there.
2.  THE MOMENT BEFORE:
We all know about the moment before. If we are shooting a scene, where we have to kick down a door to fight ten evil ninjas, then while the assistant director is saying, "Lock it up. Very quiet, we are rolling," we are preparing outside that door, pumping ourselves up, ready to engage those ninjas. We are not standing there passively waiting for the director to call, "action!" Why then, in an audition, do we feel we have to shortchange our process? If you actually play that moment before in the room (yes, inside the room, in front of everybody) by the time the actual scene starts, they (producers, writers, casting director, etc.) will not exist to you anymore, and they will be vapor. Furthermore, playing that moment before in the room, gives you the opportunity to play something unique and profound that another actor may not.
3.  PERSPECTIVE:
I know as actors that we feel we are being judged in the audition. We are being judged as artists. We are being judged in regards to our abilities as actors. We think the casting director is sitting there thinking, "Hmm, is this guy any good? Because if he's not, I am going to call his agent and tell them they suck!" In reality, nothing could be further from the truth. The casting director is pulling for you. When you walk in, he or she is praying, "Please Dear God, Jesus, and Mohammed. Let this next actor, 'get it' and make my job that much easier. I have to find somebody to bring to the producers today and I haven't seen anyone worthy since lunch."
You see, dear actor, their butts are on the line too. They have a job to do. They brought you in because they believe that you can play this role. You are being given an opportunity and when you are given an opportunity to step up and impress, it's time to do just that.
Always remember why you started acting in the first place. Whether it was singing songs at your dear Grandma's birthday or playing all the parts from a Saturday Night Live skit at the breakfast table for your family, it was just for the love of performing. There was no pressure, no judgments, just joy. Try to get in touch with that love and that innocence once again. Try to find that young artist without guile, without pressures and say, "I'm going in there anyway. I think this time, I'm going to get out of my own way. I am going to give myself permission to win." Give yourself permission to win my brothers and sisters, then go and do it.
---
David Gray is the master instructor and co-owner of Gray Studios. A longtime student of acting, David Gray grew up on and around the stages of New York City. He is a graduate of NYC's High School of Performing Arts. He studied extensively after high school with his prime mentor Anthony Abeson. He also attended H.B. Studios where he had the pleasure of studying with such teachers (and actors) as Herbert Bergoff, Carol Rosenfeld, Bill Hickey and Uta Hagen. As an actor, David has performed on and off Broadway. Most notable was his critically acclaimed portrayal of Rodolpho in the Tony Award Winning production of Arthur Miller's A View From The Bridge. David most recently played Todd Palin in the critically acclaimed HBO movie, Game Change. Checkout out at GrayStudiosLA.com – 818-582-3943

Your agent sends you the scenes for your audition, and if you're lucky, the script too. You take the time to read the script and it gives you information about the story, the characters, and the relationships. Then you start to work on the scenes that were picked for the audition. You feel prepared as you go into the room, but your nerves take over and everything that you worked on goes right out the window. Now all you're left with is FEAR.
I am here to tell you how to fix this problem. Preparing the audition scenes and reading the script just isn't enough. It's so easy to get stuck in your head. To get out of that, you start thinking about the moment before. But then the moment before becomes just that – the moment before. It's not enough to make you believe the most important part – "I am this person living this life." The scenes, (I like to call them "slices of life") which are NOT written, are the ones that allow you to sew the pieces of the quilt together. Without those unwritten scenes, there is a whole part of the life that is missing, causing you to "act," not live the life.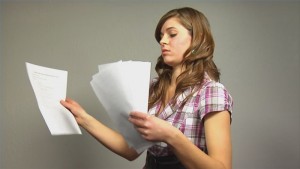 I have been fortunate enough to work with thousands of actors over the past 35 years, not only at the Haber Studio in Los Angeles, but throughout the world. Most of them have gone to many acting classes that have taught them intellectual preparation, "What is my overall objective? What is my back-story? What actions do I need for every line?" And guess where all those questions land you? In your head! The worst thing for an actor is to live in their brain, versus experiencing our lives all through our body. At my studio, we teach all of our classes on-camera and work on audition "slices." The camera works as an X-ray- allowing us to see what's working and what's not. What always works is being specific. And to create specificity, the relationship is the foundation, not the story nor the character. The journey in life and in acting is taking a dance with the other person, not shutting yourself off to play your idea. By living the slices of life that aren't written in the script, we also get to use the muscle of imagination that never fails us.
My student Rochelle Aytes has starred in ABC's "Mistresses" for three seasons now. One of the keys to her success is that she loves to live the slices that are not written. Rochelle says, "before I shoot my scene starting on page 10, I ask the actor I am working with to improv the imaginary slice that happened between pages 8 and 9. It really puts the 'gas in the car' and makes me believe I am currently in the middle of this life. I remember last year working with Margie on the slice where my daughter runs away. The next scene in the script had me at the police station screaming for help. Margie had me live the slice that wasn't in the script where I was driving to the police station, calling all my friends and praying to god she was safe. It fueled me so much that when we shot in the police station, I was already filled with the images that we created. There was no time for me to be fearful of "doing well," when I was fearful of losing my child!"
Student Emily Swallow shares another example of living what's not written. Emily worked as a series regular on "The Mentalist." She loved living the slices of life that we built from our imagination, not just the ones written in the script. Emily shares the following experience: "I was nervous being the new character on the show and I had a "slice" where I was an undercover cop seducing a suspect, so I was also nervous about putting the moves on someone I hadn't even met yet.  Margie told me, 'If you think you're nervous, can you imagine how nervous the guest star you're seducing is?!' Because we both had to whisper scandalous things in each other's ears in the scene, Margie suggested that I whisper some fun and sexy things to him before we shot the slice.  When we met on set, I suggested we get in the mood by whispering whatever the hell we wanted before the camera started rolling. He was so grateful that I broke the ice that way and we wound up laughing and having the best time. It was a lesson on how important it is to create the life that is not written."
There is an expression, "The truth will set us free." When you create the slices not written in your imagination, you start to believe the circumstances and play an idea. Your life is filled with images and senses that you have created and will not forget. You know what is the best part? You will enjoy "LIVING A LIFE" and have fun again! Isn't that really why we became actors in the first place?!
---

With 40 years of experience, Margie Haber is known as Hollywood's top audition coach. What is it that Margie teaches? The answer to that question is within title of her book:  Margie teaches actorsHow to Get the Part Without Falling Apart.  Margie takes away the "three p's"- Pain, Panic, and Performance Anxiety- from the cold-reading & audition process and gives back the "Big P" – POWER- to the actor.  She teaches actors her philosophy, "Stop Acting and Start Living the Life", using her unique 10-step approach to breakdown the slice of life physically and emotionally, rather than intellectually.  Her revolutionary Haber Phrase Technique has helped thousands of actors use to use the page without losing the life, while supporting relationship and purpose. MargieHaber.com (310) 854-0870
Ah, autumn…amber leaves, chimney smoke, pumpkin patches, college football games–and plenty of auditions! Seasons can be fickle, but the fall tends to be fat city when it comes to commercial casting. Casting facilities start to sizzle, production companies put their directors back to work, and ad agencies gear up for the holiday campaigns. Now is the time to be on your A game; now is the time to take action. I trust you used the slow summer months to update headshots, populate your resume, and upload an impressive actor's reel. Good on you; but all of that's for nil if you don't recognize the market and the opportunities that it affords. Consider the bear. Bears hibernate during winter, but when the salmon are running, they get out there in freezing cold water to grab the bounty. Take your cue from nature, and grab every audition you can get your claws on.
This means you'll need to put in the extra effort. You may have to take sick days at work, or get a colleague to cover your shift; now is the time to make those tough decisions because you gotta strike while the iron is hot. With the advent of digital technology, many calls are scheduled the same day as the audition. If you're in Sherman Oaks around 4 p.m. and receive notice of an audition on the west side at 5 p.m., well, come Hades or high water, get your back side over there! Remember, the salmon don't run all the time.
Listen, it can be a bit hectic, but it's part of the actor's job.  Live for the challenge!
"Chris Cooper once told me to never have any regrets. After Chris said that to me, I walk into every scene thinking, 'Exhaust every possibility.' Once you get to a certain place, it's like you just deliver everything you've got. Don't have any regrets. It pops up in my mind over and over and over again."–Jake Gyllenhaal
Have you ever left an audition convinced you could have done a better job? For some reason, you didn't give it your all. Maybe you felt inexplicably uncomfortable with the material; you might not have had the right chemistry with your partner; perhaps you had trouble parking and had to rush into the studio red faced and sweating. Countless are the ways an actor can get thrown off during an audition. Indeed, Thespian legend has it a successful actor blew his callback because he was distracted by the smell of hamburger. The clients were munching away while he struggled to read his lines–having skipped lunch, the poor fellow was starving.
So what to do with these kinds of regrets? Do you agonize over the lost opportunity? Do you carry the dent in your confidence around with you into future auditions? While some anesthetize their feelings with a pint of ice cream or a bottle of fine wine (or a bottle of cheap wine) you can do better! How about avoiding the slump by simply asking for another take? While you won't always be granted another try, sometimes you will be given that extra chance. But remember, if the lobby is as busy as a beehive and it appears the camera operator is about to go postal, that is not the time to ask for another take. And you certainly don't want to become a habitual give-me-a-second chancer. So pick your spots. And if you are given the green light to try again, deliver everything you've got!
It's an understatement to say male business owners are happy when a casting facility goes up next to their shops. They're ecstatic! Why wouldn't they be? Gorgeous actresses streaming in throughout the day–day after day. That may be fine for those who are convinced every beauty who walks through the door is right for the part, but how can you make yourself stand out amongst a bevy of beauties to the people who really count? Namely, the directors and producers.
According to Glamour.com, some fashion resolutions to actually follow in 2012 include taking fashion risks like bold floral pants, hot-pink suits, exaggerated sunglasses and glitsy jewelry. But when auditioning, watch out what fashion advice you follow, because doing so could cost you the part.
Specifically, disregard the fashion tip about the shiny, bright jewelry. Rather, keep your jewelry to a minimum unless you're auditioning for a wild rocker character with piercings. And avoid the floral patterns and other print designs on your clothing which the camera potentially can interpret as bouncing light every time you move; this is highly distracting and ultimately overwhelms your presence. Besides that, make sure to avoid wearing black which reads as unbecoming on camera, and white tops which frequently look blown out and overwhelmingly bright.
So what should actresses wear to commercial auditions?
Most importantly, dress according to your type. Think about the character you're trying out for. When it comes to commercial auditions, it's helpful to actually dress for the particular role –for example, an athlete or a business woman. You can keep it simple; if you're trying out for a doctor, for example, you can show up in a professional-looking shirt and high-end slacks, but feel free to leave a doctor's scrubs at home. In this case, what's most important is you appear trustworthy and convey authority. Additionally, when it comes to auditioning secrets, some people swear by wearing blue. Not a bad choice as everyone seems to look good in blue. But your priority should be to appear neat and clean, avoid too much make up, and make sure your hairstyle does not cover your eyes because it's your eyes that have the most immediate impact to draw people in. As far as fashion is concerned, learn what pieces flatter your shape the most. Take pride in who you are right now and run with it!
For a specific list of what not to wear at commercial auditions, click here.