I have been doing commercials for 40 years, and hate to sound like one of those veterans who starts every sentence with.."back in the day"…
But, back in the day…. when you went to a commercial audition, they would always have a rehearsal with you before you taped. You would get at least one out before they would record to send it off to the powers that be. You could relax and know that any kinks could be worked out with the help of the session director before you recorded one for the director.
Now, rarely is there time to do a rehearsal before taping. Session directors are backed up, the sessions are tighter and thus less time to spend with the actors.
Often they will have a group explanation which is very helpful but the actor does not have the chance to actually say the words and do the activities themselves before taping.
So MAKE SURE you are prepared for the first take.
Say it out loud prior to going in. Find a corner off to the side away from everyone so you can actually say it. Go outside and do one full volume so you can hear what it sounds like. Make solid choices. Specificity is key. I always say make sure you do your second take first. In other words be savvy and solid on take 1 so you can get great direction to do an even better take two.
Dress the part.
Even nice casual or at home casual should be given some thought. This requires that you watch TV commercials and know what the uniform is for your type and be sure to have those uniforms in your closet. Ideally you have seen your outfits on camera as well and can verify that they look good on camera and give the right first impression for you in your marketable roles. Back in the day… when I had 3-5 auditions a day, I would bring each outfit for each audition, specific to the spot or role and change in the car if necessary. Now I don't recommend changing in the car, but go in the bathroom and change your clothes and feel like the character you are auditioning for.
This always helps me, but most important, it helps the director, client and agency see you as the role. Eliminate any or all reasons for them to go to the next actor when you are the perfect choice in every way.
Button! Buttons book jobs!
In this day and age when improv is the name of the game, you have to be ready to add a little something to the spot to keep your life going and to show your unique personality through the character. Buttons have booked many a job subliminally. The client, director and agency hear it and think it is great, funny, amusing, and instantly like you. They may even add the button in to the script. And it is a way to stand out in a good way. It shows you are a smart thinking actor who is ready and willing and able to breathe fresh life into the scene.
Now that you know to prepare, dress the part and use buttons, it's time to go out and book those jobs!
Judy Kain is an author, actress, acting teacher and podcaster in Los Angeles, California. She has booked over 400 commercial roles and over 100 film and television roles. Judy is the owner of Keep It Real Acting Studios where she offers commercial, theatrical and business classes for actors of all ages and levels.
Actors need to come up with a plan for their social media marketing and networking. If you have one, we're going to test it out right here. And if you don't, well, let's enter the 21st century already One thing that the majority of working actors has in common is that they are all social media savvy. They Tweet, they share, and they post. If you want to become a working actor, isn't it obvious that you need to replicate as many of their habits as you can?
I have been doing commercials for 40 years, and hate to sound like one of those veterans who starts every sentence with.."back in the day"…
But, back in the day…. when you went to a commercial audition, they would always have a rehearsal with you before you taped. You would get at least one out before they would record to send it off to the powers that be. You could relax and know that any kinks could be worked out with the help of the session
---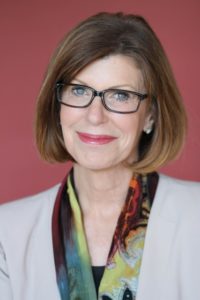 Judy Kain is an actress known for The Odd Couple. Hand Of God and Mad Men. She is the owner of Keep It Real Acting Studios, where she teaches A-Z Commercial Technique, Intermediate Commercial Intensive, and Advanced Callback Class.

A great audition requires you to be in complete command of yourself, your work, and the room. Accepting everything as it is in the present moment is key to having this kind of command.
Acceptance is non-judgmental. You may not love the piece, the people in the room, or even yourself, but acceptance of all of those things is necessary for you to be entirely present and operating at full power from beginning to end.
Here's a look at four things to accept during the audition process.
Yourself: Non-judgmental acceptance of every part of yourself is the cornerstone of great acting and great auditioning. The actor who has the most colors in his palette paints the brightest picture. If you deem certain qualities of yourself as bad, you're most likely going to try to hide them. Judgments of good and bad have no place in the creative process. You're a human being. That's all. Not good or bad—just human. You have a wide variety of qualities. You're auditioning to play another human being who also has a wide range of qualities. If you reject certain qualities in yourself, you're denying the character those parts of your life. And what you have deemed "bad" in you may be exactly where you need to bring that character to life. You need access to all four corners of your personality in order to be the exciting, expansive actor who books the role. Don't run from certain parts of yourself. Lean in to all of yourself, and give them a look at everything you have to offer.
The Material: Many times I'll hear actors say that if only their audition                     material was better, then they would be great! Well, this is film/TV—not Shakespeare—so you need to get over that and accept the material as it is. The words are the vehicle, but you're driving the car, and if you have a deep and creative way of working, you will be the one who brings those words to life in the most dynamic and compellingly personal way. Wishing that the words were better is rejecting them for what they are. When you focus on the limitations you see more limitations. But when you accept the piece for what is, you can begin to see the opportunities to expand it and make it great.
The Room. The actor who gets the job is the actor who is comfortable and in control—no matter what the environment. In other words, great actors don't need great rooms in order to be great. Accept the room just as it is. Look at the people, feel the vibe, and say to yourself, "OK, this is my stage today, and it's just fine." This attitude of acceptance opens you up and helps you become part of the room.
Judgment separates you from the room. You see the room as enemy territory, something to be conquered. This "me against them" mentality creates a defensive tension that will drain the life from both you and your work. The people auditioning you are just people trying to go a good job, just like you. Accept them for who they are in the moment. When you accept the whole situation, you gain immediate control of the audition. You need nothing to be different, and you can proceed with authority and confidence knowing that the room is now a better place because you're in it.
The Result. This last step can often be the hardest to accept! However, if you don't book the job and you can't find out why, acceptance is really your best choice. You could get angry and resentful, but that won't contribute much to the greater good. When the audition is over, go over it step by step. Be honest about what worked and what didn't. Write it all down so that it's there for you to learn from for the next time. Then put it away and move on. Don't beat yourself up if you did something wrong. Acceptance is key to change—you have to accept the problem in order to fix it. If you just yell and scream at yourself for screwing up you're resisting the problem and resistance keeps you stuck and unable to move forward. It's really not possible to hate yourself into improvement so accept the result and know it happened the way it should have for the greater good of your entire career.
When you accept yourself as who you are, you gain access to all that you are. When you accept the material for what it is, it opens up to you and presents possibilities. When you accept the circumstances of the room just as they are, you can lean into the room and be a part of it. And when you accept the results for what they are, you can have some peace, and if need be, you can go about improving yourself in a clear and kind way.
---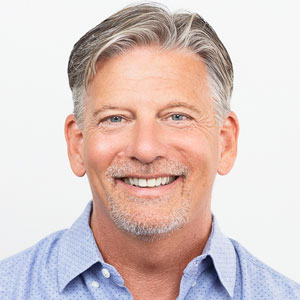 Craig Wallace's background in script development combined with his 16 years of coaching actors enables him to find the job getting moments that others miss. His expertise in breaking down text and years of coaching experience has made him "L.A.'s go to private coach." Sign up for his group or private classes at wallaceauditiontechnique.com.


I recently released a breakdown for a SAG-AFTRA feature film and I thought I would write a blog about my side of the experience as it was happening. I've always considered myself to be the person in charge of Human Resources as it pertains to the cast of any project I work on. I've hired thousands of actors over the past 25 years. If that doesn't make me a human resources expert then I don't know what will. That's what I do as a casting director. HR. And if you want to work more and book better projects, you should think of us that way, too.
What's the first thing a casting director sees when they release a breakdown? Headshots. Lots of teeny, tiny headshots on our computer screen, sometimes thousands for each role. In my latest breakdown I got over 10,000 submissions for only five roles. So how important do you think a great headshot is? It's very important. It's your calling card. It's the first thing we see. So you could easily make the argument that your headshot is the single most important element of the casting process. It can be what keeps many actors from ever seeing the inside of my office. Put "Get great headshots" on the top of any list you have made for 2018.
And just like any other HR executive, I look at what seems to be an endless amount of resumes each time I release a breakdown. Sure, I look at more headshots than resumes because many times the headshot can tell me I need look no further to know I am not bringing you in. But, I look at hundreds of resumes which makes them the second most important piece of your puzzle. If I don't see competitive credits or training why would I ever bring you in? If your format is wrong, you're done. One special skill could get you called in.
The week I release my breakdown is not the week you want to send me a Facebook "friend request." It never fails. I release a breakdown and I get a bunch of friend requests. And I never accept them. Also, if you email me directly that same week please, don't expect an answer. That's not how this works. I get emails from actors I have never met or heard of every time I am casting a project. I am too busy going through thousands of submissions and answering agents' calls and emailing reps back about appointments we are trying to coordinate. So, if you want to lessen your frustration then I would recommend submitting through normal channels and focusing your energies on things that will yield better results.
A week into the process I am still getting submissions. It tapers off but I would say that it takes at least two weeks for them to stop coming in. If I'm moving fast, you better get your materials in front of me that first few days. I've cast roles within 48 hours of releasing my breakdown. The best agents and managers make sure I have their submissions and a phone call within that first 48. On a feature, I spend a couple of days talking to my usual suspect reps, the ones I have the best relationships with, the ones I actually trust. I go through the submissions and select my actors and start setting up appointments. If it's a remote shoot I may ask for self-tapes so make sure you can have an audition in my email in a day or two.
You never know how long my process will last so it is never too late to submit and it is always a good idea to stay on my radar. Your post card or headshot may be just enough to make me think of you the next time I'm casting something.
I may not be the CEO of the project, but I am your direct supervisor and if you remember I'm also the Head of Human Resources you'll have the best shot of working for the company.
---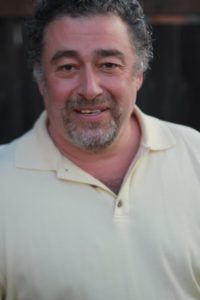 Mark Sikes began his casting career in 1992 for Academy Award-winning filmmaker Roger Corman. In the past 25 years, he has cast over 100 films as well as television series, commercials and web series. He has cast projects for Tobe Hooper and Luke Greenfield and many others. In the past few years Mark has also produced four feature films.
Based in Los Angeles, Mark has cast films for many markets including the United Kingdom, Peru, the Philippines and Russia. Domestically, he has cast films that shot all over the country in Texas, Ohio, Massachusetts, Virginia and multiple projects in Colorado.
He currently teaches three weekly on-camera, audition technique classes in West Los Angeles.  Follow Mark on Twitter @castnguy.
So what have you been up to lately?
We hear this question all the time from friends, family, agents, managers, and casting directors. Sometimes, we have a seemingly good (correct) answer: I just booked a job; I just shot a commercial; I just made $1,000 shooting a film, etc. Or maybe you don't have big news to share, and you're forced to give one of the that's-just-the-business answers that always feel like an excuse: I had a callback but didn't get it; My agent isn't working out so well; I booked a film but my friend cast me; Things are slow right now, etc. And other times we are paralyzed by this question and can only respond, "Not much."
As actors, unless you are in a Broadway show or are a regular on television series, you work from time to time, perhaps a week in a film, a day on a commercial, six weeks in a play. And then there is the time in between. Sadly, the in-between time is likely the gauge by which we judge our success and therefore, our lives. And we don't stop there. We even judge our successes. We don't count callbacks, being cast by friends, unpaid work, student films, or readings as "true" wins.
In order to change the experience of your career – and therefore your life – you must change your perspective. If you are going to auditions, marketing yourself and honing your craft, you are an actor; everything after that is gravy. So pour the gravy on thick.
When someone asks, "What have you been up to lately?" it is an opportunity, a gift. Someone has taken interest in you, your interests, successes, and life. They want to hear about you. You have a chance to commune, market yourself, and/or make a connection.
And here's the simple trick: People respond to you in kind. Meaning, if you sound positive or enthusiastic about what's going on in your life, your new friend will see it as wonderful too. If you say that, we know what you do, the type of roles you play and that you are successful…because you told us you are.
This conversation you have with your new friend is now the conversation you must have with yourself. The in-between time is a part of what it means to be an actor, and the in-between time is when you will need to answer for yourself, "What have you been up to?" You may even hear that question resounding in your head over and over between these "big" bookings. Answer your own question with: "I just shot fantastic headshots that market me perfectly"; "I booked my friend's web series where I'll be in an uber fun scene in a role I rarely get to play"; "I'm doing a reading of a screenplay"; "I booked a commercial. cha-ching!" "I got an audition for 'Modern Family' "; "I rocked my audition yesterday!"
Soon enough you'll actually experience these successes, and being an actor will be a positive journey. Oh and BTW, the journey of being an actor is your life. You've discovered the secret to happiness. So tell me… what have you been up to lately?
---
About Brian: I work in commercials (70+), hosting, voiceover, television, theatre, and print. I've worked on both coasts and around the globe, including Dublin, London, and on the Atlantic, Pacific, Caribbean, and Mediterranean Seas. I live in Los Angeles, but called Manhattan home for 11 years. I freelanced with 12 agents before choosing my current representation. I spent my first two years in New York as an advertising account executive and copywriter for Broadway shows and subsequently worked as a career coach (where I found one of my callings!). I'm proud and touched to say that I help many actors realize their dreams. If you'd like to know more, check out www.BrianPatacca.com, follow me on Twitter or learn about me at About.Me/BrianPatacca. I hope to see you at an audition soon. Give your career a kick in the AAS (Actor Accountability Salon)!
When actors prepare for an audition, they look closely at the characters they're being asked to portray, they familiarize themselves with the project and professionals involved, and they try to maximize their level of self-confidence. But chances are they are not scrutinizing their personal speech patterns while prepping for the part. Nonetheless, casting director Marci Liroff is strongly encouraging actors to examine their own speech habits and consider whether their style of articulation and intonation is hurting their chances in the audition room. Liroff is known for her prolific career in film and television over the span of 38 years. Films which she has cast include Footloose, St. Elmo's Fire, Pretty in Pink, The Spitfire Grill, Freaky Friday, Mean Girls, and Mr. Popper's Penguins. The Hollywood veteran recently wrote an article in Business Insider about a growing trend she is seeing in the audition room and has some advice to offer actors hoping to break into the industry. "If you look at an audition for a movie or television show, and compare it to a job interview in another industry, I think you'll see there are several translatable lessons," Liroff says. And first off she asserts, "[Casting directors] listen to your voice and intonation."
Liroff specifies two problematic speech trends. The first, called "vocal fry," she describes as both an "epidemic" and indeed "annoying." If you have not heard the term vocal fry before, you almost certainly have heard what it sounds like. It's a speech pattern that is characterized by distinct low, creaky vibrations that often occur at the end of sentences. It's often referred to as "creaky voice." Although males also express themselves in this lowest of registers–and it's even revered, say, when Morgan Freeman uses it in trailer voice-overs— vocal fry is especially gaining popularity among young adult women who speak American English.
There are different theories as to why this phenomenon is occurring–and some of the research is contradictory. Some studies reveal that both males and females use lower vocal registers when trying to denote authority and thus argue that this new pattern among women adds to a woman's perceived credibility. Indeed, scientists have found that people with lower voices tend to make higher salaries. For this reason, women are sometimes advised to use lower registers when going on job interviews. On the other hand, other researchers assert pretty much the opposite: that when women use the lowest registers it's associated with generally negative connotations in the workplace, that they sound less confident, and it undermines the effectiveness of their communication. Indeed, Liroff represents just one of many who insist it is a drawback during job interviews. And yet others insist that such perceptions represent an attack on women's speech.
A second speech pattern Liroff highlights is called "uptalking." Uptalking refers to speech that ends in a high note as if the speaker is asking a question even when he or she is not. Liroff says, "I tell my coaching clients and those who are auditioning for me that uptalk results in the listener not taking them or their content seriously…It communicates the very opposite of confidence or assertiveness. There's a huge difference between 'My name is Marci? This is what I believe?' and 'My name is Marci. This is what I believe.'"
In the above video, actress and vocal coach Amy Walker demonstrates vocal fry and uptalking and how they have the potential to limit an actor's pallet.
An individual's voice is a deeply personal aspect of their identity. And when it comes to being an actor, authenticity is so important. Nobody wants to feel self-conscious about something so personal to them as their voice. With this in mind, it's up to each actor to determine whether his or her speech patterns reflect an essential aspect of their identity or if such habits might be worth modifying. It's wise to chose a deliberate decision about which path to chose as Liroff says, "When meeting new clients or potential supervisors your voice is one of your most important instruments. If you're not aware and in control of it, you will be saying things you don't mean and your intent will be misunderstood."
Mistakes are an inevitable part of life. Even the most prepared and experienced actors experience blunders at the most inopportune times–namely, the audition room. In this video, Casting Director Erica Arvold and Acting Coach Richard Warner discuss beneficial ways to navigate audition-room mishaps. In a nutshell, they advise actors to "Keep going!" But more specifically, they detail two types of errors they often encounter when actors read for a part.
Technical mistakes
Common technical slip-ups can include when an actor stumbles on his or her words, omits a sentence, or mispronounces a name or word. Arvold assures actors that "Everyone does it." With this in mind, she urges talent to focus on what is most important: "It is about the character, and about the essence, and about the story much more than it is about every single word." When actors hold mistakes against themselves and ask permission to restart the reading, it draws too much attention to that mistake and is inefficient. Instead, Arvold encourages actors to demonstrate how fluidly they can recover. "When you have the thought, 'Oh no, I skipped a line,' and then you choose to keep going, I as a casting director see that, and I go, 'Oh look at them! They recovered and they kept going.'" After all, auditions give casting directors a glimpse at how talent will behave on set; actors who keep the momentum of a scene moving forward make work in the editing room easier. Indeed, blunders made during a shoot can be quickly cut out with the best lines salvaged for the final product.
Warner strongly believes that talent should never apologize when errors are made. He views auditions as an improv. "Don't see it as a mistake," he says. "Turn it into something." Challenging actors to use their mistakes as an opportunity to be creative, he states, "It's about making your thoughts fuse with the thoughts of the character." Again, let it roll off your back, refocus, and keep going.
Craft-level mistakes
Craft-level mishaps occur when actors themselves notice they are reading with too much or too little enthusiasm or volume–or they're not fully plugged into their character. Arvold and Warner encourage actors to not stop the reading, but rather to self-correct mid-audition. "It's really fun, and part of the art of casting is being able to witness someone's process and how they get back onto track. And I think that is equally as important as the character development and portraying something authentically and with solid choices. The ability to be thrown off-balance and then find your balance again is actually an important part of the craft," Arvold asserts.
Additionally, sometimes actors make impressive creative choices during a first take; but, when their efforts are met with the casting director giving direction, they sometimes infer their choice was off the mark. Arvold describes how some actors apologize in a self-deprecating manner for their artistic decisions. But she insists, "Please know, the first way you do it, if someone gives you direction to even change it on its head, that you didn't get it 'wrong.'" She urges talent to accept the direction with a playful spirit and a willing-and-ready attitude. This frame of mind showcases the actor's professionalism. And ultimately, when actors choose to keep going, it reveals how they are allowing themselves to be human and be authentic–two essential qualities in any actor.

A number of years ago, The Acting Center was interviewing students about their careers and experiences as actors. Many students had recounted stories of ranting teachers, trying to use tortured memories for scene work and being embarrassed in front of their fellow classmates in an effort to learn acting. One interview, from an experienced actor, stood out that day. "They all say they are breaking you down to build you back up," he said, "but where's the 'building back up' part? I just feel broken."
He laughed. I was floored by his comment and it still haunts me.
Acting is like any skill. Do it a lot and you get good at it. But just like riding a bike or learning to cook a soufflé, you have to get in there with the training wheels or practice making an omelet first. You certainly don't gain confidence in yourself in an environment where you're made to feel embarrassed or uncertain about your work.
Actor training is exactly that: it is training to know how to become a character and learning to identify and express each emotion as that unique person. A trained actor should also be able to layer on each part of a character and deliver the whole personality package—physical traits, attitudes about life, thoughts, rhythms, what the character has to say and more. And when an experienced performer does it well? The audience believes the character and is swept away in the story.
So what's all this about "breaking down" a performer?
A performer needs to be BUILT UP at every turn. An acting school needs to provide lots of effective exercises that drill each particular skill an actor needs to be their very best at auditions, on set and on stage.
A school needs to provide lots of time during class for an actor to practice so they gain self-confidence.
A school needs to provide lots of stage time so the actor can overcome nerves and get comfortable in front of an audience.
And a school needs a kind, caring staff that is helping each artist succeed in achieving their dreams.
So get into a class where you can gain certainty in your work, one that builds you up—not breaks you down.
At The Acting Center, we are committed to building up artists, one-by-one, in every class.
---
Written by April Biggs, Executive Director of The Acting Center

During a recent meeting with some casting and film director friends about what actors needed to do to book work, two words were repeated again and again: Embodied and personal.
It is no longer enough to play your idea of the role, you need to be a living, breathing embodiment of the role.
To achieve this high level it's essential to center your preparation in the body and heart – not the mind. The mind is a literal organ that exists primarily to keep you safe. It will tell you what the piece is about and give you a few obvious ways to play it. If you prepare from the mind – and too many actors do – you won't be showing the people in the room who you are and how you feel, only what you think.
Your brain will have an opinion about how you feel, your body will know how you feel.
Everything that we experience is taken in thorough the 3 sense doors of the mind, body and heart. The body is the least explored and also the most revealing. We have a physical reaction to everything that happens to us and that reaction is the truest one that we can have, because the body has no agenda but to show you how you feel.
Remember though, it all starts at the very beginning. How you start is how you finish and many actors start their "preparation" before they have relaxed the mind and connected with their body. You only get the first chance with the material once, so make sure that before you begin your mind is calm and focused and your body is awake and energized. This mental and physical positioning will ensure that you are operating at the full strength of your creative (not mental) powers from the very start and that you will continue to do so throughout your preparation.
Here is a way to start your process by establishing a deep connection to the body so that you have access to all of the honest, clear, compelling information that lives there.
Read the piece through out loud feeling your physical reaction to all of your character's words and all of the other characters words. Let your body tell you how you feel by where you might be tightening or relaxing. Do certain words make your stomach clench or your breath catch in your throat? Do others relax your shoulders and open your chest? Note it all – it's the most specific information you'll get about how you truly feel.
Now, note the emotions that the body sensation trigger. For instance, if someone says something that scares you and you tightened the stomach and held the breath, the associated emotions could be fear, or panic or even anger. Allow your body to instruct your heart and reveal your true feelings. These feeling will become strong, connected and honest choices – choices that the brain, by the way, probably wouldn't have allowed you access to.
Working this way you become the actor who have instills the role with all of the power and truth that results from wrapping your body and heart completely around the words on the page.
The people watching will not be able to separate you from the words and will have no choice but to hire you – they have to, you're already are the role.
Embodiment in audition is the ability to physically manifest the words on the page. If you have prepared correctly, you arrive at the audition needing to do nothing more than speak, listen and be. You are no longer an actor acting or reading the words, trying to communicate the thoughts of the brain. You are a person being.
Personal embodiment isn't just the new battle cry in casting, it should be the goal of every actor who is in this not just to book the occasional job, but to have a long, successful career. This is not a time for shortcuts and tricks. It's a time for the real actors to learn how to connect to their bodies and hearts, step up to the plate and start booking. You'll never have a better chance than right now.
---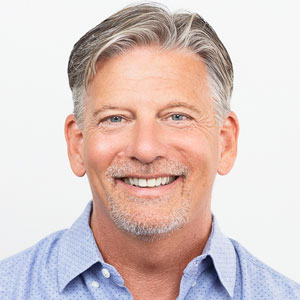 Craig Wallace's background in script development combined with his 16 years of coaching actors enables him to find the job getting moments that others miss. His expertise in breaking down text and years of coaching experience has made him "L.A.'s go to private coach." Sign up for his group or private classes at wallaceauditiontechnique.com
What do you do when you first approach a script? Think about it. What's going through your head? Are you thinking, "How should I say this?" Or maybe it's, "I have no idea what they want from me. I wish I had some direction." Do you find yourself ramping up into your performance and trying to accommodate direction you never got in the first place, then settling on a delivery that only pleased your comfort zone? Well, you're not alone.
Regardless of your experience level, most talent settle for 'good enough', especially when we're trying to turnaround 5 or more auditions a day from their home recording set ups. No wonder the failure rate is so steep for voiceovers. To add to this it's very likely you're attacking every audition with the same cadence, tempo, volume, and possibly even the same inflection, whether it was appropriate or not. Mostly out of habit more than anything else. The problem with this approach is it's no approach at all.
Proper technique training develops performance agility, expression, and, among other things, challenges your imagination. It does if you've coached with us, that is. Much like circuit training fine-tunes your physical acuity with continued use, technique training conditions your performance muscle. You can't expect to run a marathon if you don't train. And, if you consider what your conditioning has been up till the present, coaching adds value to who you are and instills stamina to go the distance in your career. This is why every skill level benefits from proper coaching.
It's always a challenge to bite the bullet and commit to training, and not just from the onset of your career. All talent need a couple of good coaching sessions no less than twice a year, especially once you've been given an approach that allows you to consistently discover the very best performance options and you're able to fluidly adapt to direction when its offered.
Granted it's commonly considered there's no single approach more effective than another. However, that line of thinking tends leave far too many talent without any effective approach whatsoever.
'Winging it' isn't professional because it's unreliable, and could explain why there are so many one-hit wonders in this profession. You need training.
Every reputable agent, producer, and director wants to be reassured you've been well trained as a talent. Natural ability is never enough. Without an effective approach, the adage 'vision without execution is hallucination' applies. Technique gives you a process that might not be immediately intuitive, but will achieve improved results in your performance when applied with some routine. It takes practice!
The fact remains that in nearly every performance scenario you're expected to offer options, rather than a single, solitary take. But, left to your own devices, if you inadvertently condition yourself to only deliver one repetitive performance option, then you will limit your delivery options and only be capable of a single solitary delivery. What makes you valuable as a talent, above all else is the simple fact that you're capable of a limitless number of remarkable deliveries. Make it your mission at the onset of every audition and every session to discover just a few of them. It's what you're paid to deliver. No one is interested in hiring a robot. You're paid to have a pulse.
Our goal, when we coach, is to man you with exceptional techniques and tools that will condition you to deliver your best while developing your ability to self-direct. Mastering these techniques will make you indispensable to every production you're involved in, regardless the medium.
---
Kate McClanaghan is a casting director, producer, and founder of both Big House Casting & Audio (Chicago and Los Angeles) and Actors' Sound Advice. She's a seasoned industry veteran and actor who has trained actors and produced demos for more than 5,000 performers over her 30 years in the business. 
McClanaghan has cast and produced thousands of national commercials, including spots for McDonald's, J.C. Penney, State Farm, Sprint, Chase, and IBM, to name a few, and has produced documentaries and assorted narratives for the likes of HGTV, Discovery Channel, and A&E.
McClanaghan's unique, custom-tailored approach to establishing, expanding, and maintaining a professional career as a working actor and voiceover performer is detailed in her book "The Sound Advice Encyclopedia of Voice-over & the Business of Being a Working Talent."
For more information, please visit: http://voiceoverinfo.com
In parts one and two of 'We All Need Affirmation!' we discussed the power of positive affirmations and a number of exercises of changing negative thoughts to positive ones combating those lingering, counter-productive thoughts.  In this final installment, are two exercises on building self-confidence and belief in oneself.
Exercise: I believe in myself.
This next Affirmation will help you believe that you are good enough to be great.
Once again, write this down in your Actor's Journal.
I believe in myself.
Then take a breath and say it out loud:
I believe in myself.
Say it again, quietly to yourself.
I believe in myself.
Feel it, own it and live by it. This should become your mantra, part of your morning ritual. Before you brush your teeth, drink your coffee, or pick up your cell phone, you need to look in the mirror and say "I believe in myself" three times.
You will immediately see a difference in yourself. You will gain a stronger desire to achieve your Want and you will be more positive about your prospects. Incorporate your mantra into your daily life. Say it to yourself three times before you go to class. Say it before you go into a meeting with an agent. Say it after a rough day before you go to sleep.
I believe in myself.
This Affirmation is especially effective before auditions. It will counteract any prior self-doubt and negative thoughts and statements about failing such as "I'm going to screw up this audition." It's equally as valuable after auditions to block any negative thoughts from re-entering your subconscious like "I just screwed up that audition."
Also, to complement this Affirmation, try the following visualization exercise at home or sitting in your car before any audition:
Once again, relax, take a deep breath and imagine the inside of the casting room. Picture yourself standing in the middle of the room performing your scene with focus, energy, passion and the Confidence that comes with being fully prepared. Picture a casting director, writer, producer and director all sitting across from you, smiling, interested, taking notes and circling your name on their call sheet. As you finish your audition, visualize them smiling, thanking you for your work and telling you with a wink that they'll be in touch. See yourself walking out of the audition with your shoulders back and your head held high, proud and satisfied with your audition, confident that you did your best.
Visualizing a positive outcome will fuel you with Confidence.
Exercise: I am a confident actor.
In this final Affirmation, I'm going to help you build upon the Confidence you already have. I'm going to help you find something you're confident about and translate that into your acting. I'm going to help you accept that you can be a confident actor.
First, let's find out where else in your life you feel the most confident. Steer it away from acting. Think of something you know you are good at, something that you believe you can do and do well. We all feel confident about something. Do you feel most confident about your relationships, at your job, playing a sport, schoolwork, giving advice, in sex?
Where are you most confident? Write it down in your Actor's Journal.
I am very confident when I …
Let's say you wrote down, "I am very confident when I am driving." That doesn't mean you have to be an expert or a professional racecar driver. It just means that driving is something you feel sure of doing.
In other words, when you drive, you are not fearful of the road or other motorists. You feel relaxed, yet in control. When driving, you are cautious even when you're talking to your passenger, singing to the radio, or talking on your headset. You feel free, at ease, your thoughts are flowing. You feel confident and the Confidence surges through your body.
Well, that's how you should ultimately feel about your acting, whether it's in classes, auditions or on the set. You should feel comfortable with the material. You should feel at ease in the room. You should feel strong about your intentions. You should feel confident. You should feel like you're a good actor.
I want you to think about that activity, the one that makes you feel confident. Picture yourself doing it in your mind and feel the Confidence rise in you. Attach that powerful feeling to the following words. Write it down and say it out loud three times:
I am a confident person!
Carry that feeling and that positive thought into the classroom, meeting or your next audition. Experience the difference it makes.
Translate those feelings of Confidence into your acting. Say it out loud:
I am a confident actor!
As you work on your Confidence in and out of acting class, this mantra will ultimately become your personal truth.
Now you have four personal Affirmations to work with in gaining Confidence and sustaining it on a daily basis. Take these Affirmations and write them on a Post It. Hang the Post It on your computer, your bathroom mirror, your dashboard or put it in your wallet to always carry with you as a reminder.
I am good enough to be great. I believe in myself. I am a confident actor.
---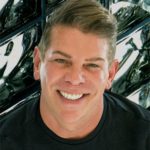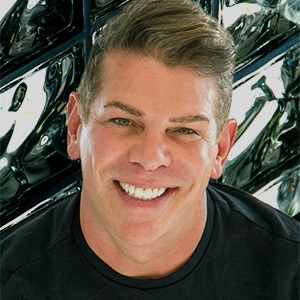 Whether you're auditioning for a co-star or a series regular on a half hour comedy, sitcom guru and acting coach Scott Sedita will teach you The Sedita Method of sitcom acting, which comes with it's own terminology, coined phrases and unique glossary.
Scott's internationally best-selling book, "The Eight Characters of Comedy. A Guide to Sitcom Acting & Writing, 2nd Edition" has sold over 100,000 copies and has become a "bible" to Hollywood comedy writers, directors, producers, and actors and is used as a textbook in over 100 colleges and universities. Find Scott and his staff of professional actors, teachers and coaches at ScottSeditaActing.com.
In the past two "what directors are looking for" articles we covered how essential the first 10 seconds of the audition are, as well as the importance of listening and reacting.
One of the other topics that the directors I work with love to talk about is how they'll only hire actors who they see as "the whole package" in the audition room. We discussed what that meant in terms of the actor's work as well as their presence in the room. Let's take a look:
THE WORK
One of the most important skills that tell directors that they're looking at the real thing is the actor's ability to create compelling moments in the scene. Directors are waiting to be "hooked" in a new and exciting way.
Most of the time, in real life, we don't speak in long complete groupings of sentences. We go from smooth, to static. We make sounds and we catch our breath if we get surprised and slowly let it out when we recover. We're really interesting!
And yet, so many times in auditions, directors complain that actors have taken the life out of the piece. I realize this is most likely in an effort to look prepared and professional, but it's not real or honest. If you're connected to yourself, we'll know that the rough edges are a choice and not a mistake.
The next time you're speaking with someone, notice the moments of the conversation that make them unique; the pauses, the breaths, the chuckles etc. And then be aware of the moments you take and how you take them.
For your next audition, take those moments! Directors won't hire someone who looks like they're reading off a teleprompter. They will hire the actor who has the ability to create a real three-dimensional human being and who expresses themselves in a singular rhythm – quirks and all.
Another element of being the whole package is taking a strong point of view on the material – not hedging bets. Actors too often prepare in a way that they feel will please the people in the room – second guessing instead of committing. Of course, look at the breakdown and don't go nuts! But at the same time, don't audition down to what you believe the expectations of the people in the room are. Lift the material up with the decisions that you make and exceed everyone's expectations. This may feel risky at first, but if you have a way of preparing that has brought out the strongest and most compelling qualities that you have to offer, you'll feel safe enough to take that risk. It's your only choice to show the people in the room, especially the director, that you have the ability to make your scene(s) come alive in way that takes the whole project to a higher level.
THE ROOM
Simply put, everything that you do in the room has to give the people watching you the confidence to hire you. They're not just hiring your work, they're hiring the person, and they need to know that the person that will be showing up on the set is strong, confident and in charge of themselves.
Actors who know how to book the job don't need the perfect environment in order to be great. They walk in, look around, see the frazzled casting director, the high-strung producer and the network person on his phone, take a breath, smile and say "this is my stage today." By not fighting the circumstances of the room, they're taking the position of power. This acceptance makes you the calm, compelling center of all of the room's activity. And this acceptance extends to all that you are as a person. No self-judgement, shame or hiding. Directors love actors who are in full acceptance and ownership of their entire being.
Now that you've accepted the room, the people in it and yourself – take charge! And you are in charge of the room in that you are the only active element in it. Everyone else is in the passive position of watching. You alone can affect the environment in a positive way. If your preparation is everything it needs to be, you can be confident in knowing that your seamless, dynamic work will be more than enough to change the room for the better.
The bar is high in auditions, isn't it? You need to explode into the piece in the first 10 seconds, have the type of listening and reacting that captivates and surprises, create moments that stand up in the room as the strong, whole person who can handle anything that the job has to offer.
With such high stakes, it's important that you have a way of working that brings pure joy and energy to your auditions. If you have a process you love, the love will also be in the work and that will make you pretty darn irresistible!
---
Craig Wallace's background in script development combined with his 16 years of coaching actors enables him to find the job getting moments that others miss. His expertise in breaking down text and years of coaching experience has made him "L.A.'s go to private coach." Sign up for his group or private classes at wallaceauditiontechnique.com
In part one of 'We All Need Affirmation!' we discussed the power of positive affirmations and the exercise of changing negative thoughts to positive ones. Next is an exercise on how to counter those negative ideas and thoughts that can linger.
Exercise: I am good enough to be great.
Of course, remnants of your negative thoughts will still linger. Let me show you how to counter those nagging negative thoughts with an even more positive thought.
This next Affirmation will be all encompassing to your life as well as your career. Once again, write this down in your Actor's Journal:
I am good enough.
Now clear your mind, close your eyes, take a breath, and say it out loud five times:
I am good enough.
As you repeat this Affirmation to yourself over and over, some flashes of a past negative event may play out in your mind like a home movie. You might become emotional as this negative experience runs through your mind. You might see someone telling you that you're not good enough, not smart enough, not good looking enough or that you're too fat, too skinny, too small, too tall. Or the event could have been much more specific, like you forgot your lines in a play, which left you feeling embarrassed or humiliated. It's something that left a deep scar.
Acknowledge this negative event, and the thought and emotions that go with it. Exhale and let the negative thought start to evaporate. Counter this negative thought with a more passionate, positive thought. Open your eyes and say:
I am good enough.
Say it as many times as you need to wash that negative thought away. Feel it and experience it slipping from your mind. You should feel relief as you allow yourself to be rid of the negative thoughts that surround that negative event. Hear the words come out of your mouth. Listen to that single voice, that single Affirmation. Say it again, say it louder and stronger:
I am good enough.
Let's take it one step further. Now, you're going to say it directly to yourself. Walk over to a mirror, look yourself in the eyes, take a deep breath and say:
I am good enough.
Keep saying it until the person staring back at you believes it. Once you feel it in your body and you truly believe that you are good enough, take another deep breath and say:
I am good enough to be great.
You should feel stronger, exhilarated and more empowered. You have triggered the positive energy that you possess. You should feel a belief building in yourself. You have embraced your potential and you are ready to move forward and be great.
---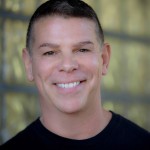 Whether you're auditioning for a co-star or a series regular on a half hour comedy, sitcom guru and acting coach Scott Sedita will teach you The Sedita Method of sitcom acting, which comes with it's own terminology, coined phrases and unique glossary.
Scott's internationally best-selling book, "The Eight Characters of Comedy. A Guide to Sitcom Acting & Writing, 2nd Edition" has sold over 100,000 copies and has become a "bible" to Hollywood comedy writers, directors, producers, and actors and is used as a textbook in over 100 colleges and universities. Find Scott and his staff of professional actors, teachers and coaches at ScottSeditaActing.com.
Be in the moment…moment to moment. Phrases familiar to almost every actor. I find that many actors give lip service to these phrases. Yeah, sure, be in the moment, got it, but they actually aren't. Most acting classes teach traditional methods handed down by Stanislavski, Strasberg, Adler, Meisner and Hagen. They want the actor to be in the moment after script analysis, notice the first half of the word "anal", working on beats, figuring out the emotional moments ahead of time, trying to determine the arc of the character which the author has already established. Hamlet dies!
Actors like to be in control of their performances. However, I find that for the most part they are watching and judging themselves while acting to see how well they are following their pre-determined emotional roadmap. If you intellectually determine beat by beat what you think your emotional roadmap should be, by definition you are not in the moment because you have figured out the moment ahead of time. It can be tempting to do this but I believe it will leave you "acting" and not in the moment. Letting go of pre-determination and trusting how you actually feel takes courage. It means giving up the security blanket of knowing exactly what you "think" each moment should be in exchange for being in the unknown. If you make one singular decision of what you "think" a given moment should be, you have taken away the infinite responses we as human beings may have at any moment. Think of it as one possible response against the infinite.
In life we are never totally certain of how something will affect us until we experience it. If we are truthful with ourselves our emotions are not in our control. If we cannot control them in life, how can we control them in performance, unless we ignore them? Emotions need to flow naturally, spontaneously. This makes for an exciting, unpredictable performance. There is a quote I like by Clint Eastwood that states "this is the method of acting where you empty your brain and everything else is spontaneous."
I think the fun of acting is in not knowing exactly what you are going to feel until the moment happens. In sports, would playing the game be as much fun if you knew the outcome ahead of time? Of course not. I believe that acting should be the same way. Then the moments aren't right or wrong, they are just truthful or not. I believe that acting should be as life like as possible. If you know who you are in the scene and what you want and commit fully to the "circumstances," your emotions will follow. Just like life, they may surprise you, making your performance deeper, richer and more exciting than anything that you may have mapped out in advance.
At my studio I truly emphasize being present. Being in the moment. Remember "it's never what you think it is, anything can happen."
---
Alan Feinstein teaches on-camera, scene study and true cold reading classes at his studio in Los Angeles and online.
About Alan: Alan has most recently starred in Traces an A.F.I.  short entered into the Berlin Film Festival and appeared in Nip Tuck, Crossing Jordan and N.Y.P.D. Blue. He has appeared in over 100 television productions, including series leads in The Runaways, Jigsaw John, Berrengers, Second Family Tree and more than 800 episodes of daytime drama.  He has co-starred opposite Peter Strauss and Peter O'Toole in Masada, Lindsay Wagner in The Two Worlds of Jenny Logan, and Vanessa Redgrave in Second Serve.  He also co-starred opposite Diane Keaton in the feature film Looking For Mr. Goodbar.
His roles on Broadway include his debut in Edward Albee's Malcolm, and was picked by Tennessee Williams to play Stanley in the 25th anniversary production  of A Streetcar Named Desire.  He won the New York Drama Desk Award as Marco in Arthur Miller's A View From the Bridge.
He has starred on stage at the Guthrie Theatre in The Price after having auditioned for playwright Arthur Miller.  He also starred in productions of Herb Gardener's Conversations With My Father at Philadelphia's Walnut Street Theatre and the Pioneer Theatre Company in Salt Lake City.  Alan has also performed at The Old Globe , The Long Wharf  Theatre, The Williamstown Summer Festival, The Alley Theatre, The Philadelphia Theatre Company, and was a member of the New York's famed Circle Repertory Company.  Los Angeles appearances include Talley's Folly at the Grove Theatre Center, David Mamet's Lakeboat, directed by Joe Montegna at the Tiffany Theatre, Tina Howe's One Shoe Off, the world premiere of The Sisters at the historic Pasadena Playhouse and Ghetto at the Mark Taper Forum.  He has also received 3 Los Angeles Drama-logue awards for  Cold Storage, Dancing in the End Zone, and for his performance as Jamie in Long Days Journey Into Night.
When I was an agent in New York, I found that many of my young clients lacked the confidence they needed to book the job. Even though they were trained actors, something inside them (some negative voice or event) made them second-guess themselves, which interfered with their acting work. As much as I told them to "believe in themselves," the seeds of self-doubt kept creeping into their conscious minds. I decided to take action. So I taught them the power of Affirmations.
Affirmations are positive thoughts you speak out loud. They are designed to alter the way you think and feel about yourself. Affirmations invigorate you, encourage you and pump you up when you feel uninspired, deflated or defeated. There's a lot of power in "thoughts"…positive ones and negative ones. Before I get to the positive ones, let me talk about those destructive, negative thoughts that attack your confidence level. Let me show you how to get rid of them.
Negative thoughts begin in your subconscious. They were planted there by past negative experiences or events. You could say your negative thoughts are a by-product of your negative experiences. These negative thoughts are formed into damaging statements that you say to yourself or speak out loud (sometimes in front of others):
"I'll never be happy."
"I look ugly."
"I feel unworthy."
"I'll never be a good actor." "I'll never succeed."
Do any of those negative thoughts or statements sound familiar? Are they part of your vocabulary? The problem is, when said often enough, your subconscious mind believes these negative thoughts or statements to be true. They become true only because you consciously believe them to be true. That's how the vicious cycle of self-doubt begins and never ends. It's these negative thoughts that prevent you from achieving your career goals.
First, you need to consciously stop planting those negative thoughts in your mind.
Second, you need to stop saying them out loud (be diligent in catching these negative thoughts). Finally, you have to reprogram those negative thoughts that have already taken up residence in your subconscious. The only way to reprogram them is to change them in your conscious mind.
Exercise: I am… 
Your first Affirmation is meant to uncover your negative thoughts and turn them into positive thoughts. Choose a negative statement you find yourself saying and change it to a positive statement. Make sure you start your positive statement with the words, "I am." Those two words are very powerful and serve as a command meant to lead you to a positive outcome. Make sure you write down your positive statement in your Actor's Journal.
For example, using the negative statements I mentioned earlier:
If you say, "I'll never be happy," change it to "I am happy."
If you say, "I look ugly," change it to "I am beautiful."
If you say, "I feel unworthy," change it to "I am worthy."
If you say, "I'll never be a good actor" change it to "I am a good actor."
If you say, "I'll never succeed," change it to "I am succeeding."
Positive affirmations need to start with a positive declaration. Look at what you wrote down and say it out loud. The more you say it, the more you'll train both your conscious and subconscious mind to believe it.
As in acting, make sure those words, and the feelings behind them, come from somewhere deep inside you. Concentrate on what you're saying and feel the negative thought leave your mind and body as you let the positive one in. Each time you say it, believe that you are truly letting go of your negative thoughts and the feelings that are attached to it. Believe in the positive words you are now saying.
---
Whether you're auditioning for a co-star or a series regular on a half hour comedy, sitcom guru and acting coach Scott Sedita will teach you The Sedita Method of sitcom acting, which comes with it's own terminology, coined phrases and unique glossary.
Scott's internationally best-selling book, "The Eight Characters of Comedy. A Guide to Sitcom Acting & Writing, 2nd Edition" has sold over 100,000 copies and has become a "bible" to Hollywood comedy writers, directors, producers, and actors and is used as a textbook in over 100 colleges and universities. Find Scott and his staff of professional actors, teachers and coaches at ScottSeditaActing.com.
When we were kids, we acted on our impulses all the time. We wanted what we wanted and we wanted it NOW! Anyone or anything that got in the way had better be ready for a temper tantrum. But the grown-ups didn't like that at all. They told us we had to behave ourselves, to sit down, don't touch, be quiet, just wait, and a litany of other clipped commands. And so we were socialized (or brainwashed) to control our impulses. We were made to think that maturity under the guise of 'being a big girl or boy' was the prize. But what the adults didn't tell us was that impulse control also came at a cost. Controlling our impulses meant becoming further removed from our emotions, our intuition, our gut, and the core part of our humanity that connects us to every other human in the world. So far removed, that as adults we must re-learn to listen to our intuition, to go with our gut and to follow our instincts. This re-education is necessary because our basic inclination to act on impulse has been suppressed by early childhood socialization. Suppressed, but not extinguished.
That's the good news. Fortunately, the diligent actor can re-connect with her or his impulses, thereby tapping into the human condition. The actor's courage to act on impulse is our gain because through that action we are reminded of what it means to feel, rather than stifle heart-wrenching sadness, crippling fear, boundless joy, and the full gamut of human emotion. It's ironic that being authentic to our own wants, urges, desires–our impulses are considered a courageous undertaking, at least for us adults. We grown-ups are supposed to be objective, rational, and responsible. We have to manage impressions and gauge the needs of others after all. Showing emotion? Acting on impulse? Why, that's taboo! Unless of course, you're an actor.
As actors, we have license to throw caution to the wind, to wear our hearts on our sleeves, to act on impulse and basically, "to go there." "There" is where the other adults cannot or will not go, at least not on purpose. And who can blame them? It's scary to be true to our impulses because doing so requires us to be vulnerable to others' judgment. But we actors know the secret. We know that when we are truly vulnerable to our impulses is when we connect most strongly to those that might otherwise seek to judge us. Instead, we disarm them with our vulnerability and with our courage to expose ourselves to their judgment, because we know that in seeing our true wants, urges, desires–our impulses on display, they will relate to a similar truth in themselves. Though we are 7 billion unique personalities in a vast multicultural world, our impulses connect us all so that we are never isolated from one another. The actor is the lens through which our infinite connections may be brought clearly into focus. So actors, be impulsive!
---
Diane Christiansen's career spans four decades as an actress, coach, director, dancer and author. Diane began coaching actors in 1992 and in 2011 and 2012, Diane's classes were voted the best acting class for kids and teens separately by Backstage The last three years, Diane was voted One of the Top 10 most effective Coaches in Hollywood by Actors Access. A graduate of the Strasberg Institute, she was mentored by Academy Award Nominee, Sally Kirkland and the late Joseph Bernard. Actively coaching "working " actors of all ages has led to 90% of her student roster booking jobs consistently.
Visit Diane at DianeChristiansen.com or call 818.523.8283 to sign up for one her classes.