How well do you know your business? You want to work in the entertainment industry, right? A career in film and television is your goal. But how well do you actually know the industry? And why is that important?
How many working directors would you recognize on sight? How many names of working directors do you know? Producers? If I was standing next to you in line at Starbucks would you recognize me? What about Steve Levitan, Ryan Murphy or Dick Wolf? And what does a Second A.D. do?
How many shows have you watched that are airing and casting right now? Some actors wait for auditions before they do any research. This means that everything they do is at the last minute. Is that really how to make yourself competitive in one of the most competitive businesses in the world?
Why should you care? Because if you're standing next to a working director at a film festival, wouldn't it be helpful to know it? You can't know everyone, but the more people in the industry you know, the more likely you are to recognize industry members when you see us. This doesn't mean that you should shove your headshot at every industry member you meet. You should, however, have things to say and the ability to talk to us comfortably.
Another reason to know the business is…because it's going to be your business! Isn't it just sensible to know the business you expect to work in for the next forty years? My radar always goes off when I speak to an actor and their knowledge of the business is almost nothing. If they did start to have any success it would be horrible for them to have to rush to learn everything while trying to focus on the acting work simultaneously.
If you are not sure you know what you need to know, here are a few ways to guarantee that you are on top of everything.
Meet a new industry member at least once a week. Go to a film festival, seminar, workshop, industry night, SAG-AFTRA event or anywhere else you can meet the industry. Best if there is a way for them to remember you, so events where you will not get face time are okay, but try to find ways to ask questions, get feedback on your materials, etc.
Get online and spend an hour researching your business. Watch videos on Youtube or social media. Share the best of what you find with friends that are actors and ask them to do the same. Do this once a week and before long you will feel more knowledgeable about how Hollywood works.
There's a ton of great information on IMDb.com and none of it is Starmeter-related! This is the best place to get reliable information about anyone's credits. You can see how many clients an agent has and how many of them are working regularly. Actors have never before been able to get all of this information at their fingerprints. Client lists used to be top secret. So take advantage of such a valuable resource.
Watch a new show at least once a week. If you want to work on television then you need to know television. What shows do you see your type on a lot and which ones don't seem to represent you as much? If you are going to target a list of producers or casting directors, shouldn't you know which ones are most likely to audition you?
And don't just watch the show. Watch the credits. Then go on our old friend IMDbpro and look up that show and see who is on it and who produces it and who casts it. The credits on TV go by so fast, the internet will be very helpful in making this information memorable.
While you are doing all of this, make sure you are also learning plenty of general information about how the business actually works. I highly recommend first-hand information because it is the most reliable. Intern at a talent agency. Intern at a casting office. Pay attention on set to what all the crew actually does.
Knowledge is power and an actor that knows every aspect of how this industry works will inevitably feel more connected to it. And that connection is crucial to a long, successful career that may have ups and downs along the way.
---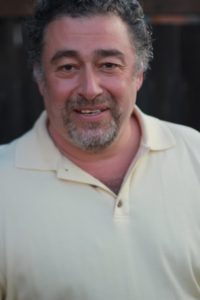 Mark Sikes began his casting career in 1992 for Academy Award-winning filmmaker Roger Corman. In the past 25 years, he has cast over 100 films as well as television series, commercials and web series. He has cast projects for Tobe Hooper and Luke Greenfield and many others. In the past few years Mark has also produced four feature films.
Based in Los Angeles, Mark has cast films for many markets including the United Kingdom, Peru, the Philippines and Russia. Domestically, he has cast films that shot all over the country in Texas, Ohio, Massachusetts, Virginia and multiple projects in Colorado.
He currently teaches three weekly on-camera, audition technique classes in West Los Angeles.  Follow Mark on Twitter @castnguy.

Episodic season is the time of year when the episodes of many TV shows are being cast. With TV pilots now sold and the leading actors hired, the casting of recurring roles, guest stars and co-stars begins.  This is when working actors have a chance to get really busy.  This is the time when you want to prepare to get into the audition room and nail it.
But how exactly does one do that?
Here are three tips that can help. Let's start with:
1) RESEARCH.  
When researching an already existing show you can watch the show to see what its style and characters are like. Sometimes, as in the case of new series, the shows haven't yet aired. Here you are tasked to figure out what the tone of the show is, what the world is, and what the style will be like just from a few script pages.  This is where you can make a huge mistake, simply because you can't get familiar with the specifics of a show that doesn't exist yet.  It's like getting an invitation to a party, without telling you what kind of party it is.
Where do you start?
Look at the Script. Gather as much information as you can from your script. You can ask your agent or manager for any additional information, or to get you a copy of the entire script so you can read it and find out how and where your scenes fit in to the overall story.  But if you can't get the whole script, work with what you have. Pretty common sense, but what else can you do?
Be a detective. One way to gather a lot of good "intel" on a role is to look up the show creator and his/her style in the present or past projects.  Watch their shows.  What is the style of portrayal– realistic, low-key, stylized, quite broad or theatrical?  What sorts of characters do they place in their worlds?
If the show is a comedy, can you get a clue as to their sense of humor?
Consider if any of the style points you have noted will translate to this project and see if you can find a way to integrate that into your audition. You will stand a better chance of fitting into this new story if you are able to operate within the same basic creative approach.
2) CREATE A UNIQUE CHARACTER
Strive to make an interesting choice.  You will have much more impact if you present a role in your own unique way, different from what anyone else might bring. Your audition will stick out from the crowd if it is unique, not a cookie cutter duplicate that others are also likely to present.
Ask yourself what about the role interests YOU and what can you bring to it that no one else would. That's what casting agents mean when they ask you to "make bold choices."
Be specific with your character. What do they like, don't like, what is their viewpoint on things? Create a real person with a life and then live that life in the script.
3) BE READY FOR ANYTHING
Take the stress out of it. Leave plenty of time to get to the audition, to park and prepare yourself to go in—so you are not feeling rushed. Often at an audition, unusual things will happen that you couldn't have predicted at home; script changes, last minute character adjustments, phones going off in the room. Be ready for what may come up.
Have confidence in what you are doing. Through research and drilling, be so ready with your choices that nothing can shake you. If you are prepared, and understand the world of the show as much as possible, even if they don't cast you for this one, you will stick out in their minds for the next project.
Present yourself as a professional, they will at the very least come away knowing that, and that's the kind of impression you want to make on casting agents in this, and every season of your career.
---
The Acting Center helps actors to gain control over their work, teaching them to rely on their own instincts, imagination and choices. Our scene study and improv classes produce confident actors who bring an original voice to every production.
In fact, the most distinctive thing about an Acting Center student is how different each one is. We train actors to speak in their own artistic voice—producing characters that are rich and layered. They become the artist they always wanted to be.
Theater, television and film are all collaborative mediums, so an actor must work well with other actors, directors, casting directors and many more. Our technique trains them to do just that! That's why directors love to work with Acting Center students.

Whether you are a professional actor, have worked a little or are just starting out, you constantly have to redefine where you are at in your acting career and have a game plan to move forward. You very much have to think of yourself of the "product" and find the best way to market yourself. That requires you to shift the lens from the artist to the businessperson.
Have a great picture
Your headshot needs to be vibrant and alive. Your eyes are key: they must tell a story and reflect a rich inner life. It must make people stop and captivate them when they flip through hundreds of pictures.
Create a show reel
You want to grip people and make them take notice. Your show reel should contain many different characters that make intense and interesting choices. Pick the strongest moments you have from the films and TV shows you have done. With today's technology you can also shoot yourself performing short scenes with high production quality that you can add to your reel.
Create a professional resume
Pay attention to every detail of your resume—check your spelling and grammar!
Find an agent and/or manager
Make a list of potential agents and managers who you think could best represent you. One way to approach them is to write a letter to them as to why you think they would be a good fit for you. Let them know every time you book a job, invite them to see you in a play, and send them updated pictures. It's all in how you follow up.
Always be working
Get into a class or a production. You should always be going to the acting gym. People respond to the energy of a working actor!
Find auditions to go to
Always audition. You keep yourself sharp that way. Say yes to student projects. Today's student directors at USC, UCLA, Chapman and Loyola Marymount are the independent directors of tomorrow, whose films will be at Sundance, SXSW and Tribeca in the next few years. If you're in front of the camera, acting, you are never wasting your time.
Connect to other professionals
Meet with other actors, directors, producers and writers. Find out what they are up to, what projects they are working on right now or what they are in pre-production for. Pick their brains, have conversations. The more you do that, the more you expand your network and your understanding of how to move your business plan forward.
When you're thinking about acting, you're thinking about art—but it's called show business, so you have to do business as well. Until you build your team (agent, manager, lawyer and publicist) you have to wear their hats yourself. When you have a great strategy you have a great chance to conquer your acting!
---
Mic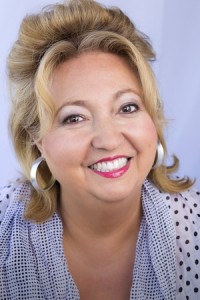 helle Danner is a renowned acting coach who works with A-List Actors privately as well as on set. Michelle trained with Stella Adler and Uta Hagen and was voted favorite acting coach by Backstage readers and featured coaching Andy Richter on The Tonight Show with Conan O'Brien.  Michelle has two books coming out in 2016, The Daily Ritual and The Golden Box.  Please find more about Michelle and her acting programs and classes at michelledanner.com.
When actors prepare for an audition, they look closely at the characters they're being asked to portray, they familiarize themselves with the project and professionals involved, and they try to maximize their level of self-confidence. But chances are they are not scrutinizing their personal speech patterns while prepping for the part. Nonetheless, casting director Marci Liroff is strongly encouraging actors to examine their own speech habits and consider whether their style of articulation and intonation is hurting their chances in the audition room. Liroff is known for her prolific career in film and television over the span of 38 years. Films which she has cast include Footloose, St. Elmo's Fire, Pretty in Pink, The Spitfire Grill, Freaky Friday, Mean Girls, and Mr. Popper's Penguins. The Hollywood veteran recently wrote an article in Business Insider about a growing trend she is seeing in the audition room and has some advice to offer actors hoping to break into the industry. "If you look at an audition for a movie or television show, and compare it to a job interview in another industry, I think you'll see there are several translatable lessons," Liroff says. And first off she asserts, "[Casting directors] listen to your voice and intonation."
Liroff specifies two problematic speech trends. The first, called "vocal fry," she describes as both an "epidemic" and indeed "annoying." If you have not heard the term vocal fry before, you almost certainly have heard what it sounds like. It's a speech pattern that is characterized by distinct low, creaky vibrations that often occur at the end of sentences. It's often referred to as "creaky voice." Although males also express themselves in this lowest of registers–and it's even revered, say, when Morgan Freeman uses it in trailer voice-overs— vocal fry is especially gaining popularity among young adult women who speak American English.
There are different theories as to why this phenomenon is occurring–and some of the research is contradictory. Some studies reveal that both males and females use lower vocal registers when trying to denote authority and thus argue that this new pattern among women adds to a woman's perceived credibility. Indeed, scientists have found that people with lower voices tend to make higher salaries. For this reason, women are sometimes advised to use lower registers when going on job interviews. On the other hand, other researchers assert pretty much the opposite: that when women use the lowest registers it's associated with generally negative connotations in the workplace, that they sound less confident, and it undermines the effectiveness of their communication. Indeed, Liroff represents just one of many who insist it is a drawback during job interviews. And yet others insist that such perceptions represent an attack on women's speech.
A second speech pattern Liroff highlights is called "uptalking." Uptalking refers to speech that ends in a high note as if the speaker is asking a question even when he or she is not. Liroff says, "I tell my coaching clients and those who are auditioning for me that uptalk results in the listener not taking them or their content seriously…It communicates the very opposite of confidence or assertiveness. There's a huge difference between 'My name is Marci? This is what I believe?' and 'My name is Marci. This is what I believe.'"
In the above video, actress and vocal coach Amy Walker demonstrates vocal fry and uptalking and how they have the potential to limit an actor's pallet.
An individual's voice is a deeply personal aspect of their identity. And when it comes to being an actor, authenticity is so important. Nobody wants to feel self-conscious about something so personal to them as their voice. With this in mind, it's up to each actor to determine whether his or her speech patterns reflect an essential aspect of their identity or if such habits might be worth modifying. It's wise to chose a deliberate decision about which path to chose as Liroff says, "When meeting new clients or potential supervisors your voice is one of your most important instruments. If you're not aware and in control of it, you will be saying things you don't mean and your intent will be misunderstood."
"We go to the movies, watch TV, and go to the theater to see not the ordinary or dull but the extraordinary people, how a person dealing with pain and trauma overcomes and wins by using that pain as a fuel. This is what I teach." –Ivana Chubbuck
Ivana Chubbuck boasts a 30-plus year career of coaching actors and many regard her technique as the leading-edge of acting in the twenty-first century. Her long list of impressive clients includes Academy Award winners and nominees Halle Berry, Jake Gyllenhaal, Jared Leto, Charlize Theron, Djimon Hounsou, Brad Pitt, and Elisabeth Shue. She's the founder and director of the Ivana Chubbuck Studio and author of the book The Power of the Actor which has been translated into 18 different languages.
Ivana considers herself a survivor and insists, "It was either that or die." Her painful childhood revolved around her mentally ill and hoarding mother who abused Ivana both physically and emotionally. Ivana uses her traumatic history to benefit actors by guiding them to explore their own pain, struggles, and fears. "I'm not just an acting coach, and I'm not a celebrity whisperer…but I bond with people by giving my truth, my stuff, my insecurities, my fears, my neurosis. I'm a screwed-up person and I probably could compete with some of the most screwed-up people on the planet…but I share that and I say, 'Let's together as a team try to overcome and evolve as human beings together. I'm not telling you what to do, I'm saying let's do this together.'" She can use tough love with actors, but she asserts, "You need to go there, but I need to go there too."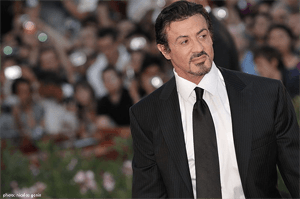 When Sylvester Stallone was to star in Creed, he approached Chubbuck saying he was terrified to take on the role of Rocky Balboa at the age of 69. He admitted that he felt his acting skills had atrophied. Also, the part presented a much more tragic storyline than the triumphant plots he was used to exploring. As Stallone once shared on NPR, "[Chubbuck] right away got into really subliminal, exploratory personal chambers that I wanted to keep closed. Like my son's death. I said, 'I really don't want to go there, I really don't want to talk about that.' She said, 'Well, that's what needs to come out. You need to express that. This is what this character is dealing with, that kind of loss, that kind of grief.'" With Chubbuck's guidance, Stallone soon came to feel safe enough to zero in on his deepest heartache. Indeed, he went on to win a Golden Globe and receive an Oscar nomination for his Creed performance. "It was very very cathartic to say the least," Stallone said of working with Chubbuck.
Ivana Chubbuck is used to being praised for her technique. She says actors across the globe approach her saying how she changed their lives, helped them feel more empowered, and even more hopeful in life. She believes when actors inform their performances with their personal sufferings, it leads to them overcoming those trials and results in a sense of joy.
Mistakes are an inevitable part of life. Even the most prepared and experienced actors experience blunders at the most inopportune times–namely, the audition room. In this video, Casting Director Erica Arvold and Acting Coach Richard Warner discuss beneficial ways to navigate audition-room mishaps. In a nutshell, they advise actors to "Keep going!" But more specifically, they detail two types of errors they often encounter when actors read for a part.
Technical mistakes
Common technical slip-ups can include when an actor stumbles on his or her words, omits a sentence, or mispronounces a name or word. Arvold assures actors that "Everyone does it." With this in mind, she urges talent to focus on what is most important: "It is about the character, and about the essence, and about the story much more than it is about every single word." When actors hold mistakes against themselves and ask permission to restart the reading, it draws too much attention to that mistake and is inefficient. Instead, Arvold encourages actors to demonstrate how fluidly they can recover. "When you have the thought, 'Oh no, I skipped a line,' and then you choose to keep going, I as a casting director see that, and I go, 'Oh look at them! They recovered and they kept going.'" After all, auditions give casting directors a glimpse at how talent will behave on set; actors who keep the momentum of a scene moving forward make work in the editing room easier. Indeed, blunders made during a shoot can be quickly cut out with the best lines salvaged for the final product.
Warner strongly believes that talent should never apologize when errors are made. He views auditions as an improv. "Don't see it as a mistake," he says. "Turn it into something." Challenging actors to use their mistakes as an opportunity to be creative, he states, "It's about making your thoughts fuse with the thoughts of the character." Again, let it roll off your back, refocus, and keep going.
Craft-level mistakes
Craft-level mishaps occur when actors themselves notice they are reading with too much or too little enthusiasm or volume–or they're not fully plugged into their character. Arvold and Warner encourage actors to not stop the reading, but rather to self-correct mid-audition. "It's really fun, and part of the art of casting is being able to witness someone's process and how they get back onto track. And I think that is equally as important as the character development and portraying something authentically and with solid choices. The ability to be thrown off-balance and then find your balance again is actually an important part of the craft," Arvold asserts.
Additionally, sometimes actors make impressive creative choices during a first take; but, when their efforts are met with the casting director giving direction, they sometimes infer their choice was off the mark. Arvold describes how some actors apologize in a self-deprecating manner for their artistic decisions. But she insists, "Please know, the first way you do it, if someone gives you direction to even change it on its head, that you didn't get it 'wrong.'" She urges talent to accept the direction with a playful spirit and a willing-and-ready attitude. This frame of mind showcases the actor's professionalism. And ultimately, when actors choose to keep going, it reveals how they are allowing themselves to be human and be authentic–two essential qualities in any actor.
I have been teaching commercial acting for 20 years and auditioning for 38 and have never figured out a way to teach actors how to work on set. I have found numerous techniques to hone their skills in the audition room. I have created techniques on how to stand out and be noticed for good solid work. I have even found ways to recreate a callback setting so actors can deal with the nerves when a job is at stake.
But being on set is its own beast. I am going to give my sage advice on things to do and things to avoid once you have booked the elusive job.
Let's start with the fitting, which is usually the first time you will interact with the director and clients if it is a commercial. I strongly suggest you come dressed in an option for the role. If they ask you to bring some wardrobe choices to the fitting, bring a few. You don't need to bring your entire closet, just one or two strong choices and wear one of them to the fitting. Make sure your hair is washed and you wear makeup or come as if you were going to the callback. I have seen people lose the job after being cast because they are so casual or unkempt and that is not how the CLIENT sees the character. You should always present your most cast-able self anytime you are around those hiring you.
Often what I wear to the fitting is selected for the job. Make sure you wear nude underwear or things that will not detract from the outfits you will be trying on. I suggest pantyhose for women because they may have you change behind the clothes rack or some other makeshift dressing area.
Great! On to the shoot day
First: Get to the set at least a half hour early. Walk around and say hello to people. Introduce yourself. Have a bite to eat and relax into the setting. Find a place to drop your things in your room.
Note that often nowadays there are rarely separate trailers for actors especially on commercials. Budget cuts and the like have impacted this. So find a spot that you can put your stuff down and travel light. Bring a phone, a book and maybe some comfy shoes… that is it.
Second, Get to know the names of the AD (assistant director) or second AD who will be signing you in and monitoring your whereabouts. Let them know where you are, so they can find you. Nothing irritates them more than looking for you when they need you in makeup or on set. The more you can know names of the folks working on the shoot the better and the more comfortable you will be
In all likelihood, one of the first things you will do is sign your contract. ALWAYS SNAP A PHOTO OF IT and send a copy to your agent even if you think it is fine. You want the agent to deal with discrepancies, not you. You are there to act, to create, and to be of service. Let the agents negotiate on your behalf.
Be kind, respectful and professional. Have your photo ID, passport or social security card handy for them and any other paperwork you need. Know the address of your agency. Uou can always download contracts on line and practice filling them out so you look like a pro.
SIT AROUND AND WAIT
Yes they called you at 6:00 am but don't get around to shooting you till 3:00 in the afternoon. It does happen. This is where your patience and professionalism must come into play. You CANNOT complain. They are paying you for the day and you are to be ready and energetic when they call you to the set. Do whatever you have to do. Walk, exercise, nap, eat, read to amuse yourself and stay focused.
SHOOTING—when the 2nd AD calls you to the set, be ready to go. First, they will do a rehearsal with the director and the DP (Director of Photography) to see how they are going to shoot the scene. Give your all in the rehearsal. This is where they can see what will work and what won't. Don't hold it back for the actual shoot as they may not know how to cover it. Drop the ego and listen to what all of the moving parts are. They may need to make changes because of lighting, or cast, or angles, nothing to do with you, but it will affect what you do in the scene.
LISTEN. Then they may ask you to step away while they light or set up the scene. Stay close by and make sure they know where you are. Keep your energy up and pleasant and be respectful of the others doing their equally important work.
They usually start with a wide shot, covering the whole scene. Still give it your all in every take. Be open and available for notes from the director. Be open to listening to the assistant director as well because the director will frequently tell the AD what they want from you in the shot.
After they have THE WIDE… Then they will come in closer, for perhaps a two shot or just another angle. Things may adjust. They might pullout the table that you had in the scene because they need to get in closer with the equipment. People are all around sticking things in your face, light meters, make-up people with powder puffs or maybe you are sweating and the makeup person is nowhere to be found. Don't be afraid to quietly ask the AD if the makeup person is close by because you feel shiny.
Be open to the notes and when and if they do several or many takes, it is often other factors, lighting, camera, focus that is causing them to do so many takes to achieve the desired effect. You want to keep it fresh and new as if it was the first time you said it, but unless they suggest it, keep doing what they asked for. If the director seems to be reaching for something in your performance, try it. Repeat what the director said in a playable action. If the director says, let's speed it up. You can ask "so more urgency?" Or if the director says take more time, you can ask, "so languish in the moment?" This way, you are collaborating with the director and giving yourself something playable to do.
Often the producer or clients will have a way they want to try and it doesn't mean what you were doing was wrong; they just want to have options to look at in order to pick the right one for the spot, film or episode.
I AM READY FOR MY CLOSEUP – this is where most actors fall apart. Something about the camera being up close and personal gets them all shook up. Remember who you are talking to and what you want and try to anchor yourself with something or someone.
You might be looking at a blue piece of tape, when before in the wide shot you had an actual person or something real to look at. Now you have to have the same reaction with a piece of tape. Use your memory or emotional recall to capture the picture in your mind's eye and make it as believable as you can..
---

About the author: Judy Kain is an actress who has been in over 400 commercials. Her television credits include recurring roles in The Odd Couple, Hand Of God and The Fosters. Judy owns Keep It Real Acting Studios in North Hollywood.
Learning what it takes for you to always be at your best and ready to deliver is one of the most important lessons for an actor to learn.
You never know when and where you're going to get your shot, so your time needs to be spent preparing, not waiting. If you ask 100 working actors how they got where they are, you'll get a wide variety of answers. For most, it started with an audition, but no matter how their opportunities presented themselves, they were READY.
Here are 3 things you can do to make sure you're ready to audition and ready to work:
TAKE A CLASS
I'm a teacher, so, yes I think this is an important way to stay sharp! But, I'm also a student and take many classes myself. I see how powerfully they guide me and how I count on them to keep me focused and at my best.
A good class should remind you of why you wanted to act in the first place. It should encourage and uplift you and leave you better than when you started it.
Acting is a heart and body centered art form and an open heart and acute body awareness is essential to your success in connecting to your work and to the audience. A good acting class should care about your heart and enliven the body.
Class is also a great way connect with your peers. It's easy to feel alone on this path and being with others who are striving to be the best they can be is a wonderfully supportive thing to do.
Also ask around and be sure the teacher of the class isn't someone who thinks they have the answer and loves nothing better than hearing their own voice tell you the truth. There is no one answer on how to act or audition, a good teacher knows this and will have the skill, through whatever technique they teach, to guide you to your answers and help you find your truth.
EXERCISE YOUR IMAGINATION
It's easy to get stuck in the habit of putting your head down and bull dozing through the tasks of your days, with little recognition of what is going on around you. This is death to the artist. Here's a fun exercise to try to keep the tools of awareness and imagination sharp, so that you're always alive and energized.
Get out of your house. Go to a park, café, or anywhere you can sit and observe. Now, choose a person and really watch them – notice the details of what they're wearing, their hair, the pitch of their voice, their laugh. Imagine where they would live. House or apartment? How is it furnished? Do they have a lot of dishes or just one or two? Are there pictures of people in the living room? If so, who are they? Pets? What job does this person have? Do they like it? What kind of money do they make? Are they comfortable or do they need more? Are they lonely or do they want more time alone? What do they long for? Ask as many questions as you can think of to make that person come alive for you in a specific, real and heart-felt way.
Repeat this exercise until your eyes and ears are razor sharp from observing, and your body and heart are fully awake and engaged.
Use this exercise to re-connect with your internal and external world. You will vibrate with an awareness and energy that will brighten your work and lift it to a higher level.
PRACTICE TIME
No matter what is happening in your life or how hectic your survival job, every actor should set aside at least one hour a day to feed their creative souls. The activity is up to you and should be based on what you need that particular day: rehearse a scene, prepare a set of sides as if you had an audition that afternoon, watch an interview with an actor you love, read. Life is busy and sometimes it's hard to find time, I know because I do this as well. I am a teacher and even on days that I teach and coach, I take my hour or so and hone the exercises I teach, create new ones, meditate, talk to casting directors or whatever wakes me up to the joy of my profession on that day. I never miss a day and you shouldn't either – this is your creative life we're talking about here!
Ultimately, you want to gain control of your life to the extent that you are living as an artist 24/7, so there's a lot more to it than just these three steps, but they're a good start. I actually teach an entire course on living as an artist because I've seen again and again how intertwined the life and the work of the actor are.
So take good care of the now, after all, the present moment is the only moment you can control. But, if you spend it waking up to your life and your work in a truly committed way, you'll be more than ready when your time comes.
---
Craig Wallace's background in script development combined with his 16 years of coaching actors enables him to find the job getting moments that others miss. His expertise in breaking down text and years of coaching experience has made him "L.A.'s go to private coach." Sign up for his group or private classes at wallaceauditiontechnique.com

A number of years ago, The Acting Center was interviewing students about their careers and experiences as actors. Many students had recounted stories of ranting teachers, trying to use tortured memories for scene work and being embarrassed in front of their fellow classmates in an effort to learn acting. One interview, from an experienced actor, stood out that day. "They all say they are breaking you down to build you back up," he said, "but where's the 'building back up' part? I just feel broken."
He laughed. I was floored by his comment and it still haunts me.
Acting is like any skill. Do it a lot and you get good at it. But just like riding a bike or learning to cook a soufflé, you have to get in there with the training wheels or practice making an omelet first. You certainly don't gain confidence in yourself in an environment where you're made to feel embarrassed or uncertain about your work.
Actor training is exactly that: it is training to know how to become a character and learning to identify and express each emotion as that unique person. A trained actor should also be able to layer on each part of a character and deliver the whole personality package—physical traits, attitudes about life, thoughts, rhythms, what the character has to say and more. And when an experienced performer does it well? The audience believes the character and is swept away in the story.
So what's all this about "breaking down" a performer?
A performer needs to be BUILT UP at every turn. An acting school needs to provide lots of effective exercises that drill each particular skill an actor needs to be their very best at auditions, on set and on stage.
A school needs to provide lots of time during class for an actor to practice so they gain self-confidence.
A school needs to provide lots of stage time so the actor can overcome nerves and get comfortable in front of an audience.
And a school needs a kind, caring staff that is helping each artist succeed in achieving their dreams.
So get into a class where you can gain certainty in your work, one that builds you up—not breaks you down.
At The Acting Center, we are committed to building up artists, one-by-one, in every class.
---
Written by April Biggs, Executive Director of The Acting Center

During a recent meeting with some casting and film director friends about what actors needed to do to book work, two words were repeated again and again: Embodied and personal.
It is no longer enough to play your idea of the role, you need to be a living, breathing embodiment of the role.
To achieve this high level it's essential to center your preparation in the body and heart – not the mind. The mind is a literal organ that exists primarily to keep you safe. It will tell you what the piece is about and give you a few obvious ways to play it. If you prepare from the mind – and too many actors do – you won't be showing the people in the room who you are and how you feel, only what you think.
Your brain will have an opinion about how you feel, your body will know how you feel.
Everything that we experience is taken in thorough the 3 sense doors of the mind, body and heart. The body is the least explored and also the most revealing. We have a physical reaction to everything that happens to us and that reaction is the truest one that we can have, because the body has no agenda but to show you how you feel.
Remember though, it all starts at the very beginning. How you start is how you finish and many actors start their "preparation" before they have relaxed the mind and connected with their body. You only get the first chance with the material once, so make sure that before you begin your mind is calm and focused and your body is awake and energized. This mental and physical positioning will ensure that you are operating at the full strength of your creative (not mental) powers from the very start and that you will continue to do so throughout your preparation.
Here is a way to start your process by establishing a deep connection to the body so that you have access to all of the honest, clear, compelling information that lives there.
Read the piece through out loud feeling your physical reaction to all of your character's words and all of the other characters words. Let your body tell you how you feel by where you might be tightening or relaxing. Do certain words make your stomach clench or your breath catch in your throat? Do others relax your shoulders and open your chest? Note it all – it's the most specific information you'll get about how you truly feel.
Now, note the emotions that the body sensation trigger. For instance, if someone says something that scares you and you tightened the stomach and held the breath, the associated emotions could be fear, or panic or even anger. Allow your body to instruct your heart and reveal your true feelings. These feeling will become strong, connected and honest choices – choices that the brain, by the way, probably wouldn't have allowed you access to.
Working this way you become the actor who have instills the role with all of the power and truth that results from wrapping your body and heart completely around the words on the page.
The people watching will not be able to separate you from the words and will have no choice but to hire you – they have to, you're already are the role.
Embodiment in audition is the ability to physically manifest the words on the page. If you have prepared correctly, you arrive at the audition needing to do nothing more than speak, listen and be. You are no longer an actor acting or reading the words, trying to communicate the thoughts of the brain. You are a person being.
Personal embodiment isn't just the new battle cry in casting, it should be the goal of every actor who is in this not just to book the occasional job, but to have a long, successful career. This is not a time for shortcuts and tricks. It's a time for the real actors to learn how to connect to their bodies and hearts, step up to the plate and start booking. You'll never have a better chance than right now.
---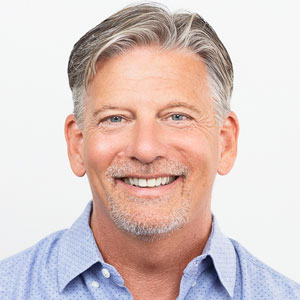 Craig Wallace's background in script development combined with his 16 years of coaching actors enables him to find the job getting moments that others miss. His expertise in breaking down text and years of coaching experience has made him "L.A.'s go to private coach." Sign up for his group or private classes at wallaceauditiontechnique.com
What do you do when you first approach a script? Think about it. What's going through your head? Are you thinking, "How should I say this?" Or maybe it's, "I have no idea what they want from me. I wish I had some direction." Do you find yourself ramping up into your performance and trying to accommodate direction you never got in the first place, then settling on a delivery that only pleased your comfort zone? Well, you're not alone.
Regardless of your experience level, most talent settle for 'good enough', especially when we're trying to turnaround 5 or more auditions a day from their home recording set ups. No wonder the failure rate is so steep for voiceovers. To add to this it's very likely you're attacking every audition with the same cadence, tempo, volume, and possibly even the same inflection, whether it was appropriate or not. Mostly out of habit more than anything else. The problem with this approach is it's no approach at all.
Proper technique training develops performance agility, expression, and, among other things, challenges your imagination. It does if you've coached with us, that is. Much like circuit training fine-tunes your physical acuity with continued use, technique training conditions your performance muscle. You can't expect to run a marathon if you don't train. And, if you consider what your conditioning has been up till the present, coaching adds value to who you are and instills stamina to go the distance in your career. This is why every skill level benefits from proper coaching.
It's always a challenge to bite the bullet and commit to training, and not just from the onset of your career. All talent need a couple of good coaching sessions no less than twice a year, especially once you've been given an approach that allows you to consistently discover the very best performance options and you're able to fluidly adapt to direction when its offered.
Granted it's commonly considered there's no single approach more effective than another. However, that line of thinking tends leave far too many talent without any effective approach whatsoever.
'Winging it' isn't professional because it's unreliable, and could explain why there are so many one-hit wonders in this profession. You need training.
Every reputable agent, producer, and director wants to be reassured you've been well trained as a talent. Natural ability is never enough. Without an effective approach, the adage 'vision without execution is hallucination' applies. Technique gives you a process that might not be immediately intuitive, but will achieve improved results in your performance when applied with some routine. It takes practice!
The fact remains that in nearly every performance scenario you're expected to offer options, rather than a single, solitary take. But, left to your own devices, if you inadvertently condition yourself to only deliver one repetitive performance option, then you will limit your delivery options and only be capable of a single solitary delivery. What makes you valuable as a talent, above all else is the simple fact that you're capable of a limitless number of remarkable deliveries. Make it your mission at the onset of every audition and every session to discover just a few of them. It's what you're paid to deliver. No one is interested in hiring a robot. You're paid to have a pulse.
Our goal, when we coach, is to man you with exceptional techniques and tools that will condition you to deliver your best while developing your ability to self-direct. Mastering these techniques will make you indispensable to every production you're involved in, regardless the medium.
---
Kate McClanaghan is a casting director, producer, and founder of both Big House Casting & Audio (Chicago and Los Angeles) and Actors' Sound Advice. She's a seasoned industry veteran and actor who has trained actors and produced demos for more than 5,000 performers over her 30 years in the business. 
McClanaghan has cast and produced thousands of national commercials, including spots for McDonald's, J.C. Penney, State Farm, Sprint, Chase, and IBM, to name a few, and has produced documentaries and assorted narratives for the likes of HGTV, Discovery Channel, and A&E.
McClanaghan's unique, custom-tailored approach to establishing, expanding, and maintaining a professional career as a working actor and voiceover performer is detailed in her book "The Sound Advice Encyclopedia of Voice-over & the Business of Being a Working Talent."
For more information, please visit: http://voiceoverinfo.com
TV Commercials are the fastest way to get on national television, make great residual income and begin building a recognizable brand in the TV/Film casting community.
The Actors Search! When you do a National Commercial, due to the hundreds of times it runs on television, the exposure can lead to a TV/Film Casting Director that is casting a project calling you in to audition because you fit the type they are looking for in one of the roles they are casting.
Commercial Casting Directors that also cast films. Some Commercial Casting Directors also cast Independent and major Films. When you work well with commercial casting offices you can also get called in to audition for Films.
Commercial Directors that also direct television shows. The Russo Brothers, Ridley Scott, Joe Pytka etc…are Television and Film Directors that also direct TV Commercials. When you work well on-set on a TV Commercial, you will be remembered and favored in casting offices, by Commercial Directors that also direct TV and Film.
Commercials to put on your Theatrical Demo Reel! The "Slice of Life" TV commercial (the 30 second scene in a sitcom type of commercials) can be put on your Theatrical Demo Reel. Some Theatrical Agents even request it as it can help the Agent pitch you for certain TV/Film roles, especially when you don't have a reel.
On-Camera Audition Skill Building. Some of your TV/Film auditions will be recorded in the Casting Directors office and sent to the Director. Most Scene Study and Improv classes are not on-camera so the actor does not develop the skills needed to audition well at TV/Film castings when being recorded on-camera. All work in our 4 Week Course is done on-camera. Helping the actor build great audition technique skills that are necessary and helpful in TV/Film Casting Offices.
The fastest way to become SAG/AFTRA and make all or most of the money back quickly to regain the dues you had to spend to join the Union (Guild). Moreover, most major TV/Film Casting Directors will not audition you for television shows and films if you are not SAG/AFTRA. Your major TV/Film career trajectory will accelerate when you become SAG/AFTRA. Commercials can help you get there faster!
---
Booking Coach Mike Pointer of Hey, I Saw Your Commercial! Has helped thousands of actors over the last 17 years book hundreds of national television commercials as well as television and film work. Coach Mike, a successful commercial actor for over 28 years himself, teaches outstanding, cutting edge strategies that has helped hundreds of actors quit their day jobs, and build a successful career in TV commercials. Coach Mike's powerful on-camera techniques and outstanding business strategies has set a new standard and cutting edge approach in the on-camera commercial training industry. These classes are highly recommended by top commercial agencies as well as top Managers, and Casting Directors that also teach classes!
Hundreds of years ago (well maybe it just seems that long ago) I moved to Los Angeles to be an actress and a singer. Like most people, I was told the way to become an actress and get a TV/film career was to start out in commercials. Well, in those years I did fit the qualifications for a young mom, a girl who loved pizza and someone who loved to be traveling on an airline. So I immediately went out and found a commercial agent who agreed that I had the perfect look. They even gave me a commercial copy to read – I don't think I was very good at it but they traded my lack of knowledge for my bubbly personality.
I was a speech therapist during my early 20's so after I taught I would go on these auditions where I would get to know all of the commercial actress's in my category. In the beginning, it was intimidating as I recognized many of them from actual television commercials. The process was the same. I would get a call from my agent telling me to show up at a certain casting office. I would sign in and then be given the copy of the commercial. I was very nervous because all I did was read it over a few times and hope that I wouldn't bomb in the audition! That did happen a lot but eventually I began to understand what they were looking for and started to book them. I did so well that I bought a house with the money that I had earned. It was a fun game. Run home to open the mailbox and guess how much money I made that month on a national commercial.
Looking back, the only thing I liked about commercials was the money. I didn't have "Margie Haber" to teach me that a commercial is a small slice of life. The creation of one line, 2 lines, 2 paragraphs or 2 pages is the same for a commercial, a co-star or guest star, a series regular or a film. It is all about creating the life. All of the commercials I did would have been so much more awarding if I understood that premise. Pizza Hut, American Airlines, Formula 409 and Tang were opportunities to experience the life – to use my imagination and live it.   One commercial was Tang with Florence Henderson. In that commercial I had a child and went to visit my neighbor (Florence Henderson) and we sat on her patio drinking her Tang loving the taste of it. I didn't know that I could actually create a life for my "character" rather than worry about my lines. I could have said," I am this person living this life" – what was it like to have a child?  Did I watch her play sports or listen to her playing the piano? What was our ritual before I tucked her in bed? Create my relationship with my neighbor. How often did we come over on a hot summer and sit on the porch drinking Tang and sharing stories of our day – not trying to sell the drink Tang. If you want to see my commercials in the 70s and 80s they are on my "Stop acting" app that you can find on your iphone/ipad or vimeo on demand.
My advice – don't be technical – create any life and enjoy the process!
---

With 40 years of experience, Margie Haber is known as Hollywood's top audition coach. What is it that Margie teaches? The answer to that question is within title of her book:  Margie teaches actorsHow to Get the Part Without Falling Apart.  Margie takes away the "three p's"- Pain, Panic, and Performance Anxiety- from the cold-reading & audition process and gives back the "Big P" – POWER- to the actor.  She teaches actors her philosophy, "Stop Acting and Start Living the Life", using her unique 10-step approach to breakdown the slice of life physically and emotionally, rather than intellectually.  Her revolutionary Haber Phrase Technique has helped thousands of actors use to use the page without losing the life, while supporting relationship and purpose. MargieHaber.com (310) 854-0870
I'll never forget the eye-opening moment when I was asked by an agent whether or not I wanted to be an actor. I was crushed. After all, this was years in to my 'career' (or what I thought was my career). As difficult as it was to have that question asked, it changed my perspective. It made me realize that there is an industry standard and that – maybe – I wasn't playing my cards right.
Now, I look at things differently. I learned to judge my work from the viewpoint of someone who would want to hire me.
Becoming a professional actor is all about a series of step-by-step accomplishments, much like in a college program. It will take hundreds or thousands of hours of studying, preparation, application, and practice to get to a professional level. The actor hobbyist and the professional are vastly different. Curious which category you fall under? In this blog post, I'm going to provide some qualities that all professionals share in order to move themselves forward and ultimately… to make money.
Getting paid for your work
I would say that the first time you get booked for a paid project through an agent is a pretty good indication that you are on your way to being, or already are, a professional actor! Having said that, don't' skip out on your acting training just because you are booking work. Continuing your education feeds your momentum. If you've been working but haven't taken a class in a while, consider taking something that is new to you or something that will strengthen a big weakness of yours.
You have a professional headshot
A portrait session with a reputable photographer (recommended by your agent or manager, most likely) that produces at least one theatrical headshot and one commercial headshot is essential. A simple black border with your name at the bottom (legibly- i.e. not in cursive!) will suffice. A snap shot or Instagram photo will instantly make you less of a professional. It could be seriously damaging your getting a booking.
You have an Agent and/or 'Team'
A top requirement to become a professional working actor, right after your training, is having a quality agent. Although the majority of your work should come through them, you may also find
work yourself, and most actors are constantly looking. Try a range of agents until you meet one that really jives with you and understands your goals. Not all agents are created equal! One agent may not be enough, however and you may require a manager, publicist, lawyer, PR agent or more in order to be adequately represented. You may also choose to have different agents representing you in different areas (one for voice, one for theatrical, one for commercial, one for print, one for stunts, etc). The more helping hands you have, the greater the chance for success.
You invest in yourself
Acting is an investment. Headshots, acting web sites (such as CastingFrontier.com or IMDB.com), classes, etc. all take a significant chunk of change to maintain. However, those who take their careers seriously do not skimp on ways to further their careers. Of course some things you can do on your own, such as social media updates, and maybe even writing and producing your own productions (Ben Affleck or Matt Damon often do this). Use your own voice to create what you want to see in the industry.
You put acting first
This comes off as a simple one, however it is far from it. Auditions happen fast, with little notice and often with high expectations. An actor who is constantly missing auditions, requesting a change of time slots or is available with limitations such as: only on weekends, only on nights or only during the day, may not be cut out for a position in the film industry. Give yourself the best shot possible, and that means putting acting first.
You've found your 'sweet spot'
Many people struggle for years with good acting talent, or having a 'look' that is not in demand. You may find that your hair color or length is not catching the attention of professionals. For example, commercial spots love a good hair cut, shoulder length and above. If you are not getting in the door, something may be off with your look or may not be on trend. Actors do not always get the perk of looking exactly how they want, and I'll never forget hearing Jennifer Garner mention how she just wanted to gain some weight without the scrutiny of everyone in the world. Professionals learn to find their best 'looks' and stick to it.
You know how to fake it 'til you make it
That's your golden ticket and your secret weapon. When you walk into the audition room, every casting director expects a professional regardless of experience level. A professional actor knows the rules of the casting room, is courteous and polite. He or she keeps their nerves in check, studies the scene before arriving and is familiar with the script. If you're a pro, you know how to slate well and have possibly seen the director's previous work. These little things will make big impacts on the individuals you need to impress.
Whether or not you are a professional, aspiring, or acting as a hobby – remember to keep pushing forward, keep studying and keep showing up. Work on your positivity, support your industry peers, embrace your competition… and always, always be fearless!
---
Taylor Tunes (too-ness) is an actor located in Portland, Oregon. Look for her in an upcoming Netflix original film (still to be titled), starring Elijah Wood and Melanie Lynskey.
In parts one and two of 'We All Need Affirmation!' we discussed the power of positive affirmations and a number of exercises of changing negative thoughts to positive ones combating those lingering, counter-productive thoughts.  In this final installment, are two exercises on building self-confidence and belief in oneself.
Exercise: I believe in myself.
This next Affirmation will help you believe that you are good enough to be great.
Once again, write this down in your Actor's Journal.
I believe in myself.
Then take a breath and say it out loud:
I believe in myself.
Say it again, quietly to yourself.
I believe in myself.
Feel it, own it and live by it. This should become your mantra, part of your morning ritual. Before you brush your teeth, drink your coffee, or pick up your cell phone, you need to look in the mirror and say "I believe in myself" three times.
You will immediately see a difference in yourself. You will gain a stronger desire to achieve your Want and you will be more positive about your prospects. Incorporate your mantra into your daily life. Say it to yourself three times before you go to class. Say it before you go into a meeting with an agent. Say it after a rough day before you go to sleep.
I believe in myself.
This Affirmation is especially effective before auditions. It will counteract any prior self-doubt and negative thoughts and statements about failing such as "I'm going to screw up this audition." It's equally as valuable after auditions to block any negative thoughts from re-entering your subconscious like "I just screwed up that audition."
Also, to complement this Affirmation, try the following visualization exercise at home or sitting in your car before any audition:
Once again, relax, take a deep breath and imagine the inside of the casting room. Picture yourself standing in the middle of the room performing your scene with focus, energy, passion and the Confidence that comes with being fully prepared. Picture a casting director, writer, producer and director all sitting across from you, smiling, interested, taking notes and circling your name on their call sheet. As you finish your audition, visualize them smiling, thanking you for your work and telling you with a wink that they'll be in touch. See yourself walking out of the audition with your shoulders back and your head held high, proud and satisfied with your audition, confident that you did your best.
Visualizing a positive outcome will fuel you with Confidence.
Exercise: I am a confident actor.
In this final Affirmation, I'm going to help you build upon the Confidence you already have. I'm going to help you find something you're confident about and translate that into your acting. I'm going to help you accept that you can be a confident actor.
First, let's find out where else in your life you feel the most confident. Steer it away from acting. Think of something you know you are good at, something that you believe you can do and do well. We all feel confident about something. Do you feel most confident about your relationships, at your job, playing a sport, schoolwork, giving advice, in sex?
Where are you most confident? Write it down in your Actor's Journal.
I am very confident when I …
Let's say you wrote down, "I am very confident when I am driving." That doesn't mean you have to be an expert or a professional racecar driver. It just means that driving is something you feel sure of doing.
In other words, when you drive, you are not fearful of the road or other motorists. You feel relaxed, yet in control. When driving, you are cautious even when you're talking to your passenger, singing to the radio, or talking on your headset. You feel free, at ease, your thoughts are flowing. You feel confident and the Confidence surges through your body.
Well, that's how you should ultimately feel about your acting, whether it's in classes, auditions or on the set. You should feel comfortable with the material. You should feel at ease in the room. You should feel strong about your intentions. You should feel confident. You should feel like you're a good actor.
I want you to think about that activity, the one that makes you feel confident. Picture yourself doing it in your mind and feel the Confidence rise in you. Attach that powerful feeling to the following words. Write it down and say it out loud three times:
I am a confident person!
Carry that feeling and that positive thought into the classroom, meeting or your next audition. Experience the difference it makes.
Translate those feelings of Confidence into your acting. Say it out loud:
I am a confident actor!
As you work on your Confidence in and out of acting class, this mantra will ultimately become your personal truth.
Now you have four personal Affirmations to work with in gaining Confidence and sustaining it on a daily basis. Take these Affirmations and write them on a Post It. Hang the Post It on your computer, your bathroom mirror, your dashboard or put it in your wallet to always carry with you as a reminder.
I am good enough to be great. I believe in myself. I am a confident actor.
---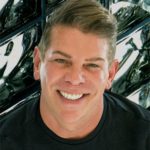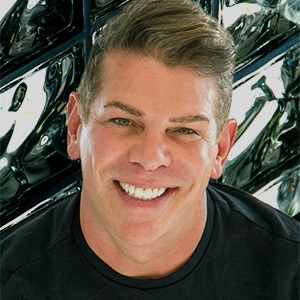 Whether you're auditioning for a co-star or a series regular on a half hour comedy, sitcom guru and acting coach Scott Sedita will teach you The Sedita Method of sitcom acting, which comes with it's own terminology, coined phrases and unique glossary.
Scott's internationally best-selling book, "The Eight Characters of Comedy. A Guide to Sitcom Acting & Writing, 2nd Edition" has sold over 100,000 copies and has become a "bible" to Hollywood comedy writers, directors, producers, and actors and is used as a textbook in over 100 colleges and universities. Find Scott and his staff of professional actors, teachers and coaches at ScottSeditaActing.com.