In many ways, the time from the moment you walk into the audition room, through introductions, questions, etc. before you audition can be as critical to you getting the part as your audition itself. Your powers of observation, your ability to read between the lines are critical auditioning skills. They are your links to the hearts and minds, the very souls of those judging your work. Because your ability to understand others, what they want, what they don't, their motivations, their pain points, builds trust. And trust is fundamental to getting what you want— the part. Additionally, keenly-honed powers of observation are the key to understanding your effect on others— you must constantly assess how other people are responding to you. For some, these skills are easy, almost intuitive. For many though, they are a challenge. Fortunately they are skills that can be learned. Here are some places to start.
Connect with the Scene and Actors
Start by quickly scanning the room to take stock of how many are in the room. More importantly, who's standing. Who's sitting. Who's sitting next to whom. How much space is between people. Who's smiling, who isn't. And of course, body language— like posture, crossed arms (signaling defensiveness), tapping or drumming fingers (signaling impatience) and steepling of the fingers (signaling control) Picking up on these virtually invisible clues about how those in the room are feeling before you start your audition can give you a real advantage.
For Actors, Listening is more important than Talking.

You can't observe if you're doing all talking. You've got to listen, really concentrate on what the other person is saying.. or asking. Much like your performance to follow, work to be present. Be engaged. Make eye contact. React in the moment— this might well be your most important performance— coming across likeable, directable and confident.
Learn to Interpret Your Observations On the Fly
Now that you're tuned in to the emotions and energy in the room you've got to analyze, try and make sense of the little you think you know. While you may not know much about anyone in the room, can still come up with reasonable guesses for what's motivating them. More importantly, don't project your feelings onto the group. Though it takes tremendous self-control and skill, you must keep your emotions under control For instance, if the room is pulsing with tension, don't allow yourself "be sucked into the negative energy flow, don't let your natural tendency toward being frightened or angry overwhelm you. Because, never forget that the emotional energy you perceive is in all probability not personal. Having nothing to do with you.
To Test Your Observations, Just Ask
As you develop a few ideas about for what's going on in the room, a few focused questions are the secret to checking your understanding. Again, you'll have to learn to do this on the fly, in the moment, while continuing to gather further information, staying open to what you're seeing and sensing so that you don't fall prey to what's known as confirmation bias.
Put Your Perceptions into Action
In most cases, it should be easy to determine who in the room with the most hierarchical capital— the director, the agency creative director, the client. Watch positive signals, lie the agency account executive grinning in the corner, and concentrate on them. Even more critical, keep attuned to what isn't being said, the body language of the room. And apply those perceptions to maximum effect.
Keep Emotions in Check When Receiving Feedback
Of course everything we've talked about applies to the audition itself— and this is extremely difficult to do as you are trying to be in the moment acting and reacting to your reading partner, remain vigilant for changes in facial expressions and quick micro-expressions, like the fleeting smile, the raised eyebrow, the tiny frown. These are your real-time clues to how things are going.
Above All, Never Let Them See You Sweat.
It is critical that you project absolute confidence at all times in front of this group that holds your fate in their hands. Your body language is extremely key. People pay attention, at least subliminally, to how you walk and talk during an audition. Displaying confidence at all times is a must. People pick up on whether you really believe in the performance you are giving, and they pick up on how much it seems you've prepared.

I have been doing commercials for 40 years, and hate to sound like one of those veterans who starts every sentence with.."back in the day"…
But, back in the day…. when you went to a commercial audition, they would always have a rehearsal with you before you taped. You would get at least one out before they would record to send it off to the powers that be. You could relax and know that any kinks could be worked out with the help of the session director before you recorded one for the director.
Now, rarely is there time to do a rehearsal before taping. Session directors are backed up, the sessions are tighter and thus less time to spend with the actors.
Often they will have a group explanation which is very helpful but the actor does not have the chance to actually say the words and do the activities themselves before taping.
So MAKE SURE you are prepared for the first take.
Say it out loud prior to going in. Find a corner off to the side away from everyone so you can actually say it. Go outside and do one full volume so you can hear what it sounds like. Make solid choices. Specificity is key. I always say make sure you do your second take first. In other words be savvy and solid on take 1 so you can get great direction to do an even better take two.
Dress the part.
Even nice casual or at home casual should be given some thought. This requires that you watch TV commercials and know what the uniform is for your type and be sure to have those uniforms in your closet. Ideally you have seen your outfits on camera as well and can verify that they look good on camera and give the right first impression for you in your marketable roles. Back in the day… when I had 3-5 auditions a day, I would bring each outfit for each audition, specific to the spot or role and change in the car if necessary. Now I don't recommend changing in the car, but go in the bathroom and change your clothes and feel like the character you are auditioning for.
This always helps me, but most important, it helps the director, client and agency see you as the role. Eliminate any or all reasons for them to go to the next actor when you are the perfect choice in every way.
Button! Buttons book jobs!
In this day and age when improv is the name of the game, you have to be ready to add a little something to the spot to keep your life going and to show your unique personality through the character. Buttons have booked many a job subliminally. The client, director and agency hear it and think it is great, funny, amusing, and instantly like you. They may even add the button in to the script. And it is a way to stand out in a good way. It shows you are a smart thinking actor who is ready and willing and able to breathe fresh life into the scene.
Now that you know to prepare, dress the part and use buttons, it's time to go out and book those jobs!
Judy Kain is an author, actress, acting teacher and podcaster in Los Angeles, California. She has booked over 400 commercial roles and over 100 film and television roles. Judy is the owner of Keep It Real Acting Studios where she offers commercial, theatrical and business classes for actors of all ages and levels.
Actors need to come up with a plan for their social media marketing and networking. If you have one, we're going to test it out right here. And if you don't, well, let's enter the 21st century already One thing that the majority of working actors has in common is that they are all social media savvy. They Tweet, they share, and they post. If you want to become a working actor, isn't it obvious that you need to replicate as many of their habits as you can?
I have been doing commercials for 40 years, and hate to sound like one of those veterans who starts every sentence with.."back in the day"…
But, back in the day…. when you went to a commercial audition, they would always have a rehearsal with you before you taped. You would get at least one out before they would record to send it off to the powers that be. You could relax and know that any kinks could be worked out with the help of the session
---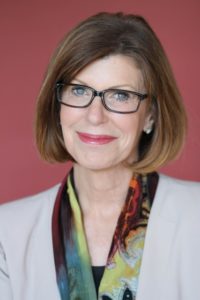 Judy Kain is an actress known for The Odd Couple. Hand Of God and Mad Men. She is the owner of Keep It Real Acting Studios, where she teaches A-Z Commercial Technique, Intermediate Commercial Intensive, and Advanced Callback Class.

A great audition requires you to be in complete command of yourself, your work, and the room. Accepting everything as it is in the present moment is key to having this kind of command.
Acceptance is non-judgmental. You may not love the piece, the people in the room, or even yourself, but acceptance of all of those things is necessary for you to be entirely present and operating at full power from beginning to end.
Here's a look at four things to accept during the audition process.
Yourself: Non-judgmental acceptance of every part of yourself is the cornerstone of great acting and great auditioning. The actor who has the most colors in his palette paints the brightest picture. If you deem certain qualities of yourself as bad, you're most likely going to try to hide them. Judgments of good and bad have no place in the creative process. You're a human being. That's all. Not good or bad—just human. You have a wide variety of qualities. You're auditioning to play another human being who also has a wide range of qualities. If you reject certain qualities in yourself, you're denying the character those parts of your life. And what you have deemed "bad" in you may be exactly where you need to bring that character to life. You need access to all four corners of your personality in order to be the exciting, expansive actor who books the role. Don't run from certain parts of yourself. Lean in to all of yourself, and give them a look at everything you have to offer.
The Material: Many times I'll hear actors say that if only their audition                     material was better, then they would be great! Well, this is film/TV—not Shakespeare—so you need to get over that and accept the material as it is. The words are the vehicle, but you're driving the car, and if you have a deep and creative way of working, you will be the one who brings those words to life in the most dynamic and compellingly personal way. Wishing that the words were better is rejecting them for what they are. When you focus on the limitations you see more limitations. But when you accept the piece for what is, you can begin to see the opportunities to expand it and make it great.
The Room. The actor who gets the job is the actor who is comfortable and in control—no matter what the environment. In other words, great actors don't need great rooms in order to be great. Accept the room just as it is. Look at the people, feel the vibe, and say to yourself, "OK, this is my stage today, and it's just fine." This attitude of acceptance opens you up and helps you become part of the room.
Judgment separates you from the room. You see the room as enemy territory, something to be conquered. This "me against them" mentality creates a defensive tension that will drain the life from both you and your work. The people auditioning you are just people trying to go a good job, just like you. Accept them for who they are in the moment. When you accept the whole situation, you gain immediate control of the audition. You need nothing to be different, and you can proceed with authority and confidence knowing that the room is now a better place because you're in it.
The Result. This last step can often be the hardest to accept! However, if you don't book the job and you can't find out why, acceptance is really your best choice. You could get angry and resentful, but that won't contribute much to the greater good. When the audition is over, go over it step by step. Be honest about what worked and what didn't. Write it all down so that it's there for you to learn from for the next time. Then put it away and move on. Don't beat yourself up if you did something wrong. Acceptance is key to change—you have to accept the problem in order to fix it. If you just yell and scream at yourself for screwing up you're resisting the problem and resistance keeps you stuck and unable to move forward. It's really not possible to hate yourself into improvement so accept the result and know it happened the way it should have for the greater good of your entire career.
When you accept yourself as who you are, you gain access to all that you are. When you accept the material for what it is, it opens up to you and presents possibilities. When you accept the circumstances of the room just as they are, you can lean into the room and be a part of it. And when you accept the results for what they are, you can have some peace, and if need be, you can go about improving yourself in a clear and kind way.
---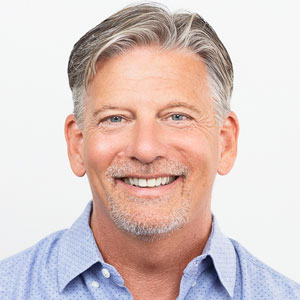 Craig Wallace's background in script development combined with his 16 years of coaching actors enables him to find the job getting moments that others miss. His expertise in breaking down text and years of coaching experience has made him "L.A.'s go to private coach." Sign up for his group or private classes at wallaceauditiontechnique.com.

One of the first things any actor does when he get a script is to look at the lines. What do I have to say? How will I memorize all this? The attention is all on the words and not messing up! Going up on your lines at a casting session, on stage or on set– it's the actor's nightmare.
This is a far cry from what an actor should be concentrating on.
What is an actor's real job? It is to BE another person and live the life of that character in the script. It is not just going up on stage or in front of a camera and spitting out the dialogue to perfection. Sure, one needs to know the lines, which are the thoughts of the character, but first one has to BE the person who has those thoughts.
Some of the greatest moments of a performance can happen "between the lines". Those moments of thinking the thoughts of the character, reacting or responding, without speaking any lines, living the life of the character as it is happening.
A vital part of bringing a character to life is knowing how you think about things as the character and letting it affect the next thought that they have.
It's what an audience wants to see, a real person having a real experience. A person who listens, processes information given by other characters, thinks and then says what they think. Living between the lines as a real person would.
Knowing who you are as the character, how they think and allowing yourself to live "between the lines" will help make the dialogue and the character come alive!

Last week, I saw a former student of mine on a morning talk show. He studied and coached with me for a few years. I got him an agent and he began to audition. After many auditions, he booked a few co-star and guest star roles and then finally he booked a series regular role on TV show, which made him famous. On the talk show, he was asked the pat question, "How did you get the role?" He responded, "I don't know. Guess I was just lucky." I wanted to yell at the TV (okay, I did yell at the TV!). "Why don't you tell them about the four years you spent working your ass off?"
For him to simply brush off all his hard work by saying it was "just luck," does not tell the whole story; the many hours spent in acting class, the millions of auditions he went on, the rejection and disappointment he had to work through and that "survival job" he hated.
It also sends a message to the aspiring actors out there watching that all they need is "luck" to be successful. Leaving out the key to success; hard work, commitment, passion and courage.
The word "luck" is thrown out there a lot, especially in Hollywood.
You hear it time and time again: "Oh, he was just lucky…to get that call, that meeting, that audition, that role." Or worse yet, when the actors themselves say, "I guess I was just lucky!"
In fact, many would suggest that all you need to make it in Hollywood is luck; that it's strictly a numbers game and a matter of being in the right place at the right time.
Actually, there is something to luck. I do believe in the idea of luck when it comes to our individual lives. We experience luck every day. Luck is when you win the lottery or when you avoid injury in a serious accident. Luck is when you're speeding and you zoom by a cop… just as he looks away. Luck is a cosmic blend of fate, karma and forces beyond your control leading you to (or helping you avoid) certain life paths, choices and events that will ultimately propel you to your destiny.
When it comes to your acting career, however, luck is very different. In your career, luck is something that you can help shape. You can bring luck on to yourself by putting out positive intentions. Positive intentions bring positive outcomes.
For an actor pursuing an acting career:
Luck is when preparation meets opportunity!
Write that down in your Actor's Journal. Read it again. In fact, say it out loud. This is a mantra I use and truly believe in. I've seen proof of it through the years. I've seen so many actors create their own luck simply by working hard, by being ready, by persevering.
If you work hard, luck will come your way. So you better be prepared. At some point, you will get an opportunity to meet the right people, audition for the perfect role, and book the job that will launch your career. You owe it to yourself and all the hard work you've done to be ready for the occasion.
Let me give you a concrete example of what I mean. An actor in my class told a story about a producer who came into his restaurant, where he was waiting tables. This actor had been working hard at his career for a few years. He was devoted to his training and he was always auditioning. He was talking with the producer about his acting career. The producer liked him and thought he was perfect for a role on his show. He called him in to audition the next day. The actor went home, got his sides, worked on his material, coached with me early the next morning, and went to the audition completely prepared. He booked the role.
As my student told this story in class, another student said, "Boy, were you lucky!
That's not luck! That actor was prepared for when the opportunity presented itself and that preparation paid off.
Luck starts with you putting it out there, stating exactly what you Want, what your goal is. You declare it to yourself, your friends, your family, your acting coach, the universe. It can be anything from your overall goal of being a successful actor to more individual goals like getting an agent or landing a good audition. You tell everyone, you make that goal your top priority, and you put yourself in the mindset that you WILL accomplish that goal.
Once you accept the notion that you can create and orchestrate your own luck, it puts your destiny back into your own hands.
---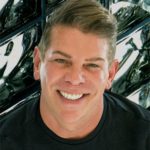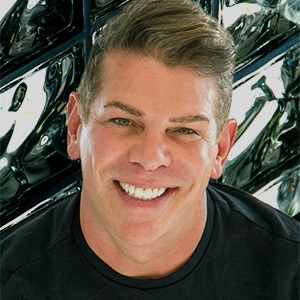 About Scott Sedita – Whether you're auditioning for a co-star or a series regular on a half hour comedy, sitcom guru and acting coach Scott Sedita will teach you The Sedita Method of sitcom acting, which comes with it's own terminology, coined phrases and unique glossary.
Scott's internationally best-selling book, "The Eight Characters of Comedy. A Guide to Sitcom Acting & Writing, 2nd Edition" has sold over 100,000 copies and has become a "bible" to Hollywood comedy writers, directors, producers, and actors and is used as a textbook in over 100 colleges and universities. Find Scott and his staff of professional actors, teachers and coaches at ScottSeditaActing.com.

Two Questions:
If you were given the instruction manual for a new product but the manual was meant for a completely different product, do you think you'd have much success properly operating that product?
If you landed in a foreign city and were given the map to a completely different city, would you be able to navigate the streets of that city very well?
Answer:
Not likely!
Holding a script that you haven't correctly analyzed is like holding the wrong instruction manual or trying to navigate with the wrong map. Imagine being handed a script for one scene in an audition but after reading it you then deliver a read that's completely different from the scene as it is written. Now, would you purposely do that? Of course not. However, it happens all the time. Right now, just as you're reading this article, there are actors all over this city, and beyond, misreading their copy, and as a result… blowing their reads as well as their chances of winning their auditions (let alone the room). Not a very good situation to be in.
Resolve:
Continue reading this article for a deeper insight into the prevention of this chronic actor ailment.
WRITER'S INTENT – THE BLUEPRINT
We're going to cut to the core of script analysis in order for this teaching to empower you with the tools necessary to understand copy as the writer had intended it; we call this Writer's Intent or Given Set of Circumstances.
Writer's intent is similar to the blueprint for a building project. If you don't follow the blueprint during construction, the end result will not turn out to be exactly what the designer had initially envisioned. In telling a story on film, it's the writer's job to provide the roadmap or blueprint, and it's the actor's job to stick to that blueprint. That is if your intention is to bring the story to life as the writer originally envisioned it.
Of course, actors are always looking for ways to make strong and interesting choices in order to stand out. In and of itself, the bold act of making interesting choices is not a bad thing. However, it's important to remember that interesting choices can't directly conflict with the given circumstances and must line up with the story's original intent or there's going to be issues. What kind of issues? The kind of issues that will prevent you from getting called back.
Remember: It's not the job of the actor to change the blueprint… even if you think you have come up with something better. You must first understand what's on the page before you can nuance what's on the page.
AUDITION TIP
Never criticise or insult the writing during an audition. The writer could be in the room! If you honestly feel the writing is subpar and you're still willing to audition for the project, then prepare something nice to say about the script ahead of time, such as "I am excited to be working on this material right now."
I often remind actors in my studio to consider the writer as the smartest person on the project. Remember, more often than not, writers have worked very hard and labored long hours over word choice, syntax, grammar and placement of punctuations. It's out of this general respect for all the hard work committed by the writer that the actor should seek to honor writer's intent.
If you feel judgemental over the quality of the writing you're only building up obstacles that can prevent you from really analyzing the script and digging out all the nuggets. Sometimes the simple act of believing that the writer is the smartest person on the project will open your eyes to things in the script that you hadn't seen before and you'll end up elevating the writing through your performance. Just as bringing the character to life is your performance art, the writer's art are the words on the page. Honor them!
SCRIPT ANALYSIS
Now that we've established that the script is the blueprint for an actor's performance we can set about the daunting task of reading this blueprint. Because, after all, a blueprint is completely useless if you don't know how to read it. In other words, we know that it's the job of the actor to understand writer's intent, but how exactly do we know what the intent is? The process of figuring out writer's intent is called script analysis.
As actors, we need to be able to read a script and understand all of its ins and outs, its literal and suggested content, its text and subtext and all of its detail. Basically, it's our job as actors to be able to properly decipher and then communicate to the audience what the writer wants to communicate through the story. This is a tall order, and for some actors, decoding and analyzing story is incredibly intimidating. If this applies to you, don't worry… we'll take it step by step so by the time you've finished with this article you should have a lot more of the tools necessary to become a better interpreter of copy, script, and, story and as a result you'll become a better actor!
ANALYSIS BEGINS WITH STORY
It's true. Everything is all about story! Any actor who's studied with me for even a little while knows that I fervently reinforce that everything, everywhere, all the time, has always been — always is — and will always be — about STORY! Think about how we communicate in everyday life: What's your story? Would you like to hear a story? What's the latest news story? Let me tell you what happened. Look at this picture. Check me out on Facebook and Instagram. Look at all of my photos, videos, blogs, and status updates. It's all story!
And, that's exactly how we've all been constructed. We're built to respond to story. So, keeping all of this in mind, can you see how having a better understanding of story will empower you in your ability as an actor to tell stories? It should.
So let's talk story.
Without turning this into a writing intensive I'd like to point out that there's a general agreement amongst writers that there are really only a small handful of basic story plot structures that simply get reinvented over and over again. Some believe that there are only seven basic stories, some think that it tops off at twelve. Director Ron Howard makes the statement that there might only be one! Regardless of the number you come to, the bottom line is that there aren't that many. As an actor it would greatly benefit you to learn these stories and become proficient at recognizing their patterns and identifying their structures. Doing so will definitely help you when it comes time to analyzing a script. If you're serious about diving deeper into this topic, here's a great blog-post I came across by Neil Perkin. Neil's post is a good jumping off point in your study of basic plot and story because he presents an argument for seven core story structures as well as a couple opposing views. He also provides links to further resources that you can reference for a deeper understanding.
This particular post is titled How Many Stories
If after reading How Many Stories you still want to learn more, or confuse yourself a little further… then read Damien Walter's post titled Two. Four. Seven. More. How Many Stories Are There? Damien also provides resources for the monomyth theory (the argument that there may only be one type of story).
The more you dive into the research the more you'll find there is contention over the number of different stories there may be. But remember, as actors, knowing the number doesn't matter… being educated in story structure is what matters. So take some time, do the research, learn the difference between a story that's about overcoming a monster, and a story about a journey. Having this knowledge will greatly benefit you as you journey through the analysis of scripts.
There's so much more to properly understanding story for effective auditioning. However we'll pick this up in Part 2 of this teaching. But for now, the first step is to raise your awareness of script analysis and writer's intent. Don't miss this because you want to focus on memorizing your lines. Instead, develop proper cold reading skills you can count on and spend the little time you don't usually have prior to your audition on the understanding of scene-story as well as the character's story. Doing so will take you so much further than simply giving a memorized read. Take your time, put in the work and you won't be that actor who doesn't know what they're talking about.
---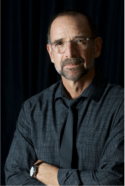 Clay Banks is a former Fortune 500 Business & Life Empowerment Coach, a Motivational Speaker and Consultant. After a successful eighteen year acting career, he founded Clay Banks Productions & Studio International (CBSI) where he's the Head Coach offering ongoing on-camera acting classes. He's presently a recurring Master Coach at SAG-AFTRA Headquarters as well as a regular-guest Master Class Auditioning Coach with the American Academy of Dramatic Arts, Hollywood.


I recently released a breakdown for a SAG-AFTRA feature film and I thought I would write a blog about my side of the experience as it was happening. I've always considered myself to be the person in charge of Human Resources as it pertains to the cast of any project I work on. I've hired thousands of actors over the past 25 years. If that doesn't make me a human resources expert then I don't know what will. That's what I do as a casting director. HR. And if you want to work more and book better projects, you should think of us that way, too.
What's the first thing a casting director sees when they release a breakdown? Headshots. Lots of teeny, tiny headshots on our computer screen, sometimes thousands for each role. In my latest breakdown I got over 10,000 submissions for only five roles. So how important do you think a great headshot is? It's very important. It's your calling card. It's the first thing we see. So you could easily make the argument that your headshot is the single most important element of the casting process. It can be what keeps many actors from ever seeing the inside of my office. Put "Get great headshots" on the top of any list you have made for 2018.
And just like any other HR executive, I look at what seems to be an endless amount of resumes each time I release a breakdown. Sure, I look at more headshots than resumes because many times the headshot can tell me I need look no further to know I am not bringing you in. But, I look at hundreds of resumes which makes them the second most important piece of your puzzle. If I don't see competitive credits or training why would I ever bring you in? If your format is wrong, you're done. One special skill could get you called in.
The week I release my breakdown is not the week you want to send me a Facebook "friend request." It never fails. I release a breakdown and I get a bunch of friend requests. And I never accept them. Also, if you email me directly that same week please, don't expect an answer. That's not how this works. I get emails from actors I have never met or heard of every time I am casting a project. I am too busy going through thousands of submissions and answering agents' calls and emailing reps back about appointments we are trying to coordinate. So, if you want to lessen your frustration then I would recommend submitting through normal channels and focusing your energies on things that will yield better results.
A week into the process I am still getting submissions. It tapers off but I would say that it takes at least two weeks for them to stop coming in. If I'm moving fast, you better get your materials in front of me that first few days. I've cast roles within 48 hours of releasing my breakdown. The best agents and managers make sure I have their submissions and a phone call within that first 48. On a feature, I spend a couple of days talking to my usual suspect reps, the ones I have the best relationships with, the ones I actually trust. I go through the submissions and select my actors and start setting up appointments. If it's a remote shoot I may ask for self-tapes so make sure you can have an audition in my email in a day or two.
You never know how long my process will last so it is never too late to submit and it is always a good idea to stay on my radar. Your post card or headshot may be just enough to make me think of you the next time I'm casting something.
I may not be the CEO of the project, but I am your direct supervisor and if you remember I'm also the Head of Human Resources you'll have the best shot of working for the company.
---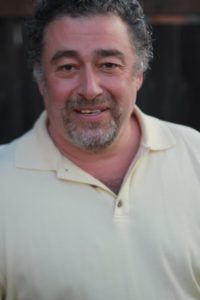 Mark Sikes began his casting career in 1992 for Academy Award-winning filmmaker Roger Corman. In the past 25 years, he has cast over 100 films as well as television series, commercials and web series. He has cast projects for Tobe Hooper and Luke Greenfield and many others. In the past few years Mark has also produced four feature films.
Based in Los Angeles, Mark has cast films for many markets including the United Kingdom, Peru, the Philippines and Russia. Domestically, he has cast films that shot all over the country in Texas, Ohio, Massachusetts, Virginia and multiple projects in Colorado.
He currently teaches three weekly on-camera, audition technique classes in West Los Angeles.  Follow Mark on Twitter @castnguy.
When we hear the word meditation, certain images come to mind. For some, it's that annoying neighbor chanting om at the top of their lungs. Sure, it's easy to joke about these eccentrics. But there's a reason the practice has endured for thousands of years.
Director David Lynch says, "Meditation is to dive all the way within. To go beyond thought, and to the source of pure consciousness. When you come out, you come out refreshed, filled with energy and enthusiasm for life."
We spend so much time focusing on the health of our bodies, that we often neglect the health of the mind. Of course, meditation has long been a symbol of calm and concentration. But can this technique be useful in the complex world of acting jobs and auditions? Can meditation be a type of acting coach?
In this post, we want to show how meditation benefits an actor at all stages of their career. Through scientific research, we see that the activity does a lot more than simply keeping a person at ease.
So, as David Lynch would say, let's dive in!
The Science Behind Meditation
Under meditation, activity within the human nervous system slows down. As the processing of information decreases, the production of gray matter increases. Gray matter is neural tissue that aids in the distribution of information. The more gray matter you have, the more powerful your brain is.
Recent studies have shown that during meditation gray matter accumulates in the frontal lobe area of the brain. The frontal lobe is responsible for strategy and problem solving. By strengthening this area a number of cognitive functions benefit. In fact, with meditation, the entire structure of the brain changes. This is known as neuroplasticity.
Meditation Reduces Fear
Of all the emotions affecting an actor, fear is the most common. Whether attending casting calls or preparing for acting jobs , thoughts of making a mistake hinder a performance.
Fear begins in the almond-shaped area of the brain known as the amygdala. Once an emotional stimulus is detected, the amygdala signals whether a person should stay or flee. This tug of war between fight or flight is all too common for actors.
Well, meditation may prove a helpful solution. In a Harvard University study, researchers conducted an eight-week meditation trial. In it, participants were asked to meditate for 30 to 40 minutes a day. At the end of the trial, researchers discovered a reduction in brain volume. Specifically, the amygdala area had grown smaller. Participants felt more at ease, and less fearful of upcoming responsibilities.
For actors, it's important to balance preparation with spontaneity. If you're constantly afraid of making an error, you can't concentrate on acting roles or casting calls.
Improve Memory With Meditation
Ah yes, memorization. That vital task every actor must master. But with so much to process during auditions and acting jobs, it's easy to draw a blank during these important moments.
This is where meditation comes in handy. Researchers at UCSB had 48 undergraduate students take a meditation class four times a week. The results showed that the cortical walls of the brain grew thicker. Cortical thickness is associated with decreased aging, and improved memory. Students confirmed that their memorization abilities seemingly improved. In fact, during a span of two weeks, their GRE scores went from 460 to 520.
In an industry where memorization is key, meditation can keep the mind of an actor healthy.
Meditation Eases Stress
Okay, it's the night before an audition. You have to research the casting director, decide on an outfit and find someone to watch your cat. Understandably, it's going to be stressful.
The culprit behind stress is cortisol. Cortisol is often called the stress hormone, and is released from the adrenal glands during times of conflict. When released, the hormone causes increased heart rate, blood pressure and respiration. Three things a performer doesn't need when pursuing acting jobs.
Here, meditation again comes to the rescue. A study in the journal Health Psychology shows that increased meditation slows down the production of cortisol. During the trial, 57 people spent three months at a meditation retreat. At the end of the study, researchers measured a clear reduction in cortisol levels. Participants reported feeling less anxious and more energetic.
Stress can be crippling. In the world of performance, it's something that needs to be managed.
Learn To Focus For Acting Jobs
Be it casting calls or an acting workshop, actors need to focus. This of course is no easy task. With everything to remember and accomplish, it's easy to get distracted.
Meditation has long been associated with focusing one's thoughts. Through breathing exercises, the practice helps to regulate emotion and attention. But recent research shows it's more than breathwork that helps meditators focus.
A study by the Journal of Neuroscience examined twelve zen meditators who had been practicing for at least three years. Researchers compared the meditators to a control group of twelve individuals who had never meditated. An MRI showed the meditators had more stability in their ventral postermedial cortex (VPMC). Yeah, that's a mouthful. Basically, the VPMC region of the brain is linked to spontaneous thoughts and mind-wandering.
As researchers tested the subjects with logic games, they found the mental focus of the meditators to be stronger and more reliable. Getting distracted can sabotage acting roles. With its ability to stabilize wandering thoughts, meditation again proves to be a valuable resource for actors.
Sleep Better With Meditation
For some actors, sleep is a luxury. With auditions, acting jobs and a day gig, it's easy to neglect this important function. As we know, sleep deprivation causes major health problems. If not attended to, the personal and professional consequences can be dire.
Perhaps it's no surprise that meditation is a powerful tool in promoting healthy sleep. In a Harvard Medical School study, researchers examined 49 individuals suffering from sleeplessness. After practicing mindfulness meditation for six weeks, the subjects experienced less fatigue, insomnia and depression.
Sleep influences every aspect of our being. With the physical and emotional demands of casting calls and acting roles, regular, healthy sleep is essential.
Meditation Combats Pain
Actors are used to conjuring emotional pain. But, a performance can be physically taxing as well. Long days with repetitive tasks can take their toll on a body.
Medications have traditionally been the mainstay for treating pain. However, the often-addictive quality of such products have made some people hesitant to use them. Now, researchers at Wake Forest University are suggesting meditation may be helpful.
The study found that mindfulness meditation reduced pain intensity in their subjects by more than 40 percent. This is impressive considering most pain-relieving medications, including morphine, typically reduce discomfort by only 25 percent.
Of course, meditation is not going to cure diseases. But, its abilities in reducing pain can help actors tolerate demanding situations.
Wrapping Up Meditation For Acting
It's often said that frustration makes you more creative. Sure, that's easy to say. But it's another thing when you're standing nervous in front of a casting director or acting workshop. Although meditation may not work for everything, science has shown that it can have a significant impact on the human mind and body.
As we said, think of meditation as another type of acting coach. A tool that can ease your fears, and help you to find balance in uncertain situations.

I learned this equation as a kid, and it is still the most valuable math lesson I have ever been taught. Success is not a fluke. It is the result of countless hours spent in preparation for the opportunity of a lifetime. We must prepare for success in order to seize it. A big part of preparing to succeed is putting in place the people and the infrastructure to keep your enterprise afloat. Even before your career is fully off the ground, you need to assemble the team that is best-suited to take you to the top. Some people make the mistake of waiting for opportunity to arrive before seeking out support. Surely you've heard the horror stories of successful individuals who somehow lost it all and later discovered the people they called friends were taking them for everything they had. Support is easy to obtain after the fact, that is, after you have attained success. Just ask MC Hammer. But the people you want to have on your team are those who truly believe in you, so much so that they are willing to accompany you on your journey to greatness, starting at the ground floor. In essence, they are investing in your future. They give their time and energy to help you fulfill your potential, and only when you succeed with their support will they get a return on their investment.
So let's talk about who you need on your team.
Devil's Advocate – The much-needed opposite of a "Yes Man," this is the person who you can always count on to give it to you straight. Since straight-talk can hurt feelings, this person needs to be someone you trust implicitly and who has weathered a few storms with you. When everyone else is telling you to go right, your devil's advocate will help you consider the possibility of going left. Ultimately, the decision is yours, but at least it will be an informed one.
Cheerleader – Whether you didn't land the role you wanted or you don't like your new headshots, this is the person who will always help you find the silver lining in a bad situation. Your cheerleader is not there to enable delusion, but rather to help you maintain perspective. Especially in this industry, you're going to need a reality check to keep you grounded in what matters and to avoid losing yourself in what casting thinks of you.
An Agent – Obviously, right? But not just any agent will do. You and your agent need to be on the same page about the direction of your career. If you see yourself as an ingénue and your agent is submitting you for villains, then there's a mismatch. Of course, one school of thought might encourage you to take whatever you can get. But how committed will you be to landing roles you don't see yourself playing? Remember that you and your agent are in a partnership. Therefore, it's best to find an agent that understands your brand and can find you the roles that allow you to shine.
Mentor – You need to have a person on your team who has walked the path you're traveling and can alert you to potential pitfalls ahead. A good mentor will be a sounding board for the ideas you have about your career, never telling you what to do, but serving as a fountain of knowledge and experience to help you make the best decision for you. Whether by directly advising you with tips to improve your odds of success, or indirectly by connecting you to others in the industry with a good referral, your mentor can be an invaluable resource.
Hollywood Outsider – We've all heard of those folks who "go Hollywood," and it never seems to be a good a thing. Having someone in your circle who could care less about who's who in Hollywood will remind you that there is life outside of acting. So whenever you need to get away for a minute, your Hollywood Outsider can give you the balance you need to refill your tank from the depletion of Hollywood.
---
Diane Christiansen's career spans four decades as an actress, coach, director, dancer and author. Diane began coaching actors in 1992 and in 2011 and 2012, Diane's classes were voted the best acting class for kids and teens separately by Backstage The last three years, Diane was voted One of the Top 10 most effective Coaches in Hollywood by Actors Access. A graduate of the Strasberg Institute, she was mentored by Academy Award Nominee, Sally Kirkland and the late Joseph Bernard. Actively coaching "working " actors of all ages has led to 90% of her student roster booking jobs consistently.
Visit Diane at DianeChristiansen.com or call 818.523.8283 to sign up for one her classes.

There is never enough time to be ready for an audition, especially when it's the one you've been waiting for… the one you really want. When an audition comes, you usually have at most one day with the sides to be ready to prove you're the right pick for the role.
There is a tangible reality, the more you do something the better you get at it.
The more you audition, the better you get at it. The reason being, you are practicing your preparation and discovering what connects and disconnects you to living in the moment. Some characters will be easier and some will be harder.
It's important to work many kinds of scenes that challenge you. This way you stretch your skill set so you can grasp a range of abilities that support mastering your auditions. The more roles you feel you have rehearsed and worked, the more resources you have to pull from. Your preparation time will shorten the more you practice.
But the fact remains: You must be working on your acting skill prior to actually getting any audition. Being great is allowing yourself to be free to become the choice that will bring the character to life. And it's up to you to discover it.
Knowing how to prepare for the audition is half the battle. Here are some steps for your preparation.
1) First breathe. Don't overthink the sides when you first get them. First breathe, relax, and be.
2) Simply read the scene for what is on the page. Find out everything you can about the script. You'll want to answer these simple questions:
What genre is it: sitcom, film drama, procedural, etc.?
Who are you?
What's the backstory, what just happened?
Who are you talking to and what is the relationship?
Where are you, what's the environment?
These simple questions are important and will give you an understanding of the scene. If one or two aren't evident it is up to you to take clues from the material to decipher its code. This is why being able to analyze a script is so important.
3) Get up and play with a moment before. Experience where the character is emotionally and look for any changes in the feelings of the character. Are they winning or losing their scene objective?
4) Remember to listen and never plan your reactions. Respond organically from listening and hearing in the moment to what they are saying and what it means to you in the scene.
5) Explore and play. Try different choices. Pick the strongest choice that reflects what is most meaningful within the truth of the script.
6) Eliminate any negative thinking, any doubt that you may have in yourself. Run with the love of the process of discovery.
7) See each audition as a learning experience and give yourself plenty of room in your heart to enjoy them. Know that growing as an artist comes with the journey of booking sometimes and not booking sometimes. It's fun to act. Remember, every time you audition, you get to act!
Ultimately you book your dream role, as an actor, by preparing your whole life for it. You never know when it's coming. It could be next year, in two years, many years down the line or even tomorrow.
Stay focused on what you want and don't let the disappointments get the best of you. Oftentimes, auditions are opportunities to practice on the way to becoming the actor that makes an impact on the world.
For more on how to book the role and build your skill to achieve your artistic and career goals, get Kimberly's book, Acting with Impact: Power Tools to Ignite the Actor's Performance. Available at Samuel French Bookshop and at actingwithimpact.com.
---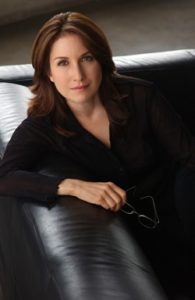 Kimberly Jentzen is a multiple winner of Back Stage Reader's Choice Awards: "Favorite Acting Coach," "Favorite Acting Teacher" and "Best of: Acting Coach". She has directed and/or developed over a dozen plays, including Yolanda King's critically acclaimed homage to her father, Dr. Martin Luther King Jr., Achieving The Dream. Kimberly won a Best Direction award from the Actors Film Festival for Reign. Reign went on to win nine awards including Best Short and Audience Favorite from the Louisville International Film Festival and New York Independent Film Festival. She also garnered awards for her film, Of Earth & Sky. She is the author of Acting with Impact and Life Emotion Cards, available at Samuel French Bookstore and at Amazon.com.

As actors, we audition, but we don't always get the role. This is part of the job. Sometimes we may not even be in the running, and other times we get so close we can smell craft services.
The director, casting director, or producer may respond positively; they may seem to love you. You're moving forward in the process. You perform for more members of their team in callbacks. They laugh, cry, are moved as you audition for them again.
Your agent calls: you're "pinned", or you're the "top choice", or "it's down to you and just a couple of others, but they love you!"
You think to yourself, "This is it! I got this role!"
Alas, your agent calls and breaks the news that they "went another way."
After hearing this, it can be hard to accept the compliments your agent relays about how much they "love your work."  All that resonates in your mind is that you didn't get it.
This can sometimes lead one to look inward– wondering, "what did I do wrong?  Why aren't I as good as that other actor?  What am I missing? Is it my look?  Are my dreams of playing roles like that just delusions?"  Etc., etc., etc.
This trip down "Self-Doubt Lane" is crippling to an artist.
So what can one do about it?
The Artistic Facts
Let's break this down into facts:
FACT 1
If you don't feel confident about how to consistently create a character and perform it in a compelling way, then you need to learn workable, reliable facts (not opinions) about the process of acting. 
These facts are exactly what we teach at The Acting Center.
In the above scenario, understanding what acting is wasn't the problem. You did great. They legitimately loved you!  They actually do admire your work.
Throw any question of "am I good enough?" out the window. That was not the problem.
Hold on to the fact that you performed a character that was  admired, and was engaging, exciting or moving.
This is the reason why you continued to be in the running.  You did your job well.
FACT 2.
Final casting decisions are made in relationship to many things that have nothing to do with the actor's skills or performance. 
Behind the scenes of a casting process there are many "cooks in the kitchen". The director, producer, studio or network all have their own ideas about the way the meal should come together. This relates to every aspect of the show – the style, lighting, shooting style, how the characters look or sound together, how they contrast with or complement each other, and on and on.
There are also financial considerations; how much money this or that actor will require, based on their popularity.
All these things, of course, are outside of your control.
The aspects that one can control are in preparing and researching the character, and in doing a great audition.
Again, in the scenario above, you already made it through many hoops. They called you in because you were the look and type of person they wanted. You survived the process as long as you did because you performed well, and they liked your take on the role.
Whatever behind-the-scenes factors played a part in another actor being considering a better choice is something you could not have predicted or controlled, and has nothing to do, really, with your "rightness" or "wrongness" for this particular part.
So skip the self-doubt! You did great work; they know it, you know it. You may not have booked the job, but you very likely made some new fans that will think of you for other roles in the future.
FACT 3.
The freedom to make personal choices as to how something should look, feel or come together is necessary to achieving effective art. 
This is a key point in letting go of any concerns about "the role that got away."
Let's say you had a show that you were casting. Wouldn't you want to have full artistic control on who was cast in each role, so it would come together the way you envisioned it?
This is one of the realities of the casting process: the creators get to choose the cast that works best for their vision, or for the vision of the creative team as a whole.
It is also one of the rules of making any art: one is free to choose what is made and how.
The freedom to make choices is part of the joy of artistic creation.
Your individual choices and ideas are actually what make your work desired and admired.
If one allows that freedom to exist in one's own work, one must allow for others to have that same freedom in theirs.
Focus On What's Next
Now that the "almost booked" audition is behind you, it's time to focus on the future.
If you feel you could be more confident or consistent in creating characters and performing them, don't wait–get into class!
If that role you lost is still something you would like to tackle, work on that type of role in class. You could find or get someone to write a short scene with that type of character and work on it in class.  You can even shoot it for your reel so that others can you envision you in this kind of role.
Lastly, realize that there are no lack of characters as alive and interesting as that one that "got away." New scripts and roles are written every day, and if you are actively honing your craft, you will be ready for them when you get the call.
Opportunities arise again and again in the course of a actor's career. Follow your interests. Create and perform all kinds of different characters at every opportunity, and the future will be filled with many roles for you to book and play!
---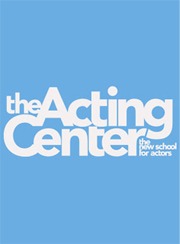 The Acting Center helps actors to gain control over their work, teaching them to rely on their own instincts, imagination and choices. Our scene study and improv classes produce confident actors who bring an original voice to every production.
In fact, the most distinctive thing about an Acting Center student is how different each one is. We train actors to speak in their own artistic voice—producing characters that are rich and layered. They become the artist they always wanted to be.
Theater, television and film are all collaborative mediums, so an actor must work well with other actors, directors, casting directors and many more. Our technique trains them to do just that! That's why directors love to work with Acting Center students.

Auditioning is a solitary process. You receive your sides and read them alone. You do the work of exploring the material as well as your own emotional mapping to find the most interesting intersection between you and the character alone. You sit in the waiting room alone. And finally you walk alone into the room to audition. With no one guiding you, it's easy to get off track.
Let's take a look at how you can stay conscious every step of the way.
Conscious in Preparation
As an auditioning actor, you need a technique that leads you consciously through the preparation process so that each moment you spend on the piece enriches the character and brings the words on the page to life. This technique should act as a benevolent yet strict director, keeping you focused and on track and keeping you away from the second-guessing and neurotic repetition that can suck the life out the final read. Every time you pick up the sides it must be because you are improving the piece and your connection to it. And when you feel this connection, you need to be conscious enough to stop. A good technique, like a good director, tells you how to begin preparing, how to connect fully with the material, and lets you know when you're finished. This is conscious preparation.
Conscious in the Waiting Room
The waiting room presents many potential challenges: a potentially long and draining wait; a comparing mind that may be seeing everyone else as better for the role; loud, insecure actors trying to psyche out the competition; and on and on. It can overwhelm you to the point of numbness.
As well as you may have prepared, if you're not conscious of your needs through this part of the process, it can all fall apart. A good way to keep that from happening is simply asking yourself, "What do I need in this moment?" And then really listen to the answer from your body, mind, and/or heart. Maybe you need to breathe more deeply, maybe you need to get up and walk around, maybe it's water or some food if you're there a long time. How about a really calming playlist?
If you continuously ask yourself "What do I need in this moment?" you'll stay conscious from the moment you arrive to the moment you walk into the room to audition.
Your experience in the waiting room is make or break. Don't just try to get though it—let it nurture you and help you to be your very best in the room.
---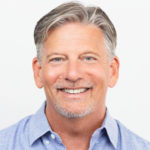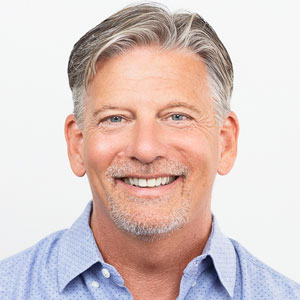 Craig Wallace's background in script development combined with his 16 years of coaching actors enables him to find the job getting moments that others miss. His expertise in breaking down text and years of coaching experience has made him "L.A.'s go to private coach." Sign up for his group or private classes at wallaceauditiontechnique.com

Whether you are auditioning for a role or you have booked the job, there are many ways to get in your own way, but the bottom line is, when you strip out all the layers of self-sabotage, at the core of it is… You don't feel like you are enough. Has that thought ever entered your mind?
I don't feel like I'm enough.
This is how that feeling of unworthiness gets reinforced over and over again. You are putting yourself out there. You don't feel safe, you're scared, and the stakes are high. The "not good enough" button gets pushed, and unfortunately you sabotage yourself.
The possibility of hearing no, triggers failure, disappointment, and intensifies the feeling of insufficiency. Your self-esteem is constantly taking hits. "They didn't like me. They didn't want me. I am not _____ enough." You fill in the blank. Because you care, you take it personally and your heart breaks a little every time. This only strengthens those conscious or unconscious thoughts that you don't deserve it.
That, "you are not enough," has nothing to do with other people making you feel that way. It's a feeling that has to do with you, and it comes from within—from your backstory.
The feeling of not being good enough is the tree. The branches are: "I am not talented, good-looking, slim, loving, deep enough, etc."
The branches keep growing when you give people too much power.
You give up your power in many ways:
You don't prepare enough. You get too neurotic. You don't trust yourself.
You apologize too much. You're not able to detach from the outcome of the audition.
The work that needs to be done begins with recognizing the wound that needs to be healed. You can be a proficient actor, armed with all the right tools, but until you acknowledge specifically what is stopping you, you will continue to get in your way time and time again.
You must identify what that feeling of inadequacy is tied to. The experience that you don't deserve can be deep. Every artist is insecure. It's perfectly fine to feel all of the above — we are human after all. But when you are negatively affected by it, it reduces your ability to perform. And if you don't deal with it, it can cripple you in your career.
This is how you can begin to work on it and take back control:
Recognize exactly what you feel, when you are feeling it.
Don't avoid it. Be strong and embrace it. Face what's going on head on. Resist the urge to run away.
By nature, actors are detectives, interested in investigating the truth. Every time you are brave enough to feel your feelings, you will transform the fear response into powerful choices and these choices will show up in your auditions, work, and life.
Because somewhere down the line you have told yourself you are not good enough, now is the time to de-program yourself. Whether through affirmations, prayers, writings, therapy—tell yourself the new truth.
You must trust that you are enough. Say it. "I am enough." Fake that you believe it. Even if you don't right now, eventually you'll start to. Remember, you get to create your career. You have the power to reprogram your feelings, so as to not get in the way of your dreams. You do deserve it!
---
Mic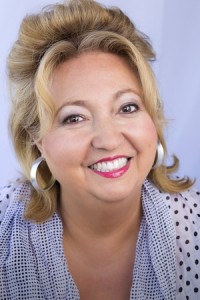 helle Danner is a renowned acting coach who works with A-List Actors privately as well as on set. Michelle trained with Stella Adler and Uta Hagen and was voted favorite acting coach by Backstage readers and featured coaching Andy Richter on The Tonight Show with Conan O'Brien.  Michelle has two books coming out in 2016, The Daily Ritual and The Golden Box.  Please find more about Michelle and her acting programs and classes at michelledanner.com.

THE UNPREDICTABLE
Storyline – The element of surprise is at the heart of any successful sitcom. In terms of storyline, the unpredictable is what keeps us laughing out loud and tuning in week after week. We know the character will want something desperately and will pursue it with comedic gusto. What we don't know is how they're going to go about getting their Want, what will stand in their way, or what will happen if and when they do get their Want. If boy wants girl, we know boy will pursue girl. What we can't predict is how he'll go about it, what obstacles he'll face and how he'll totally screw it up.
Characters – In sitcoms, there is an inherent, unpredictable nature 
to all comedic characters. What makes a good sitcom character is a funny writer with a fresh, humorous perspective on human nature, and a funny actor who brings their own life experience, essence and unique spin to the role. As you will see, each of e Eight Characters of Comedy has room for interpretation, a distinctive "take," which will naturally make them unpredictable.
That being said, there is one character who is a walking, talking personification of the unpredictable and that is the In Their Own Universe character. However, it's important to note that each character will come with its own surprises. For example, if a Logical Smart One
 is given an A or B storyline, they could take on the characteristics of another character, like The Neurotic (anxious, over-thinking, fussy) in the desperate pursuit of their Want.
It's important to note, there is also some humor to be derived from "The Predictable," especially regarding characters that we are familiar with and have grown to love. We know them and their personalities so well, and we look forward to their funny reactions or their particular style in delivering jokes. They are so well-defined in our minds that
 we know what they say or do is going to be hilarious. But where the element of the unpredictable comes into play is that we don't know exactly what it is they are going to say or do to make us laugh.
Jokes – Jokes are built upon the element of the unpredictable. One particular joke that encompasses this unpredictability, which goes back to the advent of sitcoms, is what I named a Triplet. Triplets are based on the theory that a joke starts by establishing a familiar pattern in the dialogue or action which lulls us into a sense of comfort, as we think we know what's going to happen next based on that pattern. Then, we are suddenly thrust out of that comfort zone when that pattern is broken or disrupted by something "unfamiliar" (the joke) at the end.
We might know that a joke is coming, but we can't predict when, what it's going to be, or, even more important, how clever. We also can't predict the speed, volume, intensity or intention of how the actor will deliver this joke.
As you can see, there is a lot that goes into building this sitcom house. You need to have The Three Pillars of Comedy working together to support the continued success of a good sitcom. You cannot remove any one of them from the equation. Conflict, Desperation and The Unpredictable will serve as the basis for most, if not all, of the humor in any sitcom. They all need to be present in the storylines, characters and jokes. Again, you can't neglect any of those elements either. You can't have a brilliant storyline with weak characters and jokes. The Three Pillars of Comedy will hold up your sitcom house and reinforce it episode-to-episode and season-to-season.
---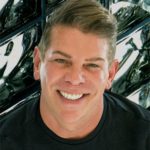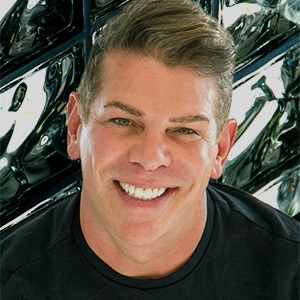 About Scott Sedita – Whether you're auditioning for a co-star or a series regular on a half hour comedy, sitcom guru and acting coach Scott Sedita will teach you The Sedita Method of sitcom acting, which comes with it's own terminology, coined phrases and unique glossary.
Scott's internationally best-selling book, "The Eight Characters of Comedy. A Guide to Sitcom Acting & Writing, 2nd Edition" has sold over 100,000 copies and has become a "bible" to Hollywood comedy writers, directors, producers, and actors and is used as a textbook in over 100 colleges and universities. Find Scott and his staff of professional actors, teachers and coaches at ScottSeditaActing.com.

How many hours a week are you acting?
I'm not talking about auditioning or workshops (they don't count). I'm talking about that rarefied and sacred space where you work on your art. The place where outcome doesn't matter, where there's no getting it right or wrong, and no one's trying to be cool. A client of mine once called this "the sandbox of the creative soul." How much time do you spend in that space, playing, getting dirty and making castles?
Vincent Van Gogh took his own life when he could no longer paint. He didn't take it when he could no longer sell his paintings (he was never financially successful while he was living). He didn't dutifully go knocking on doors trying to sell his paintings, he just painted. I believe that there is something profound to be learned from his creative rigor. He painted because that's what it meant to make art.
Most of us started acting in grade school or high school. It's an awkward age that's full of hormones, heartbreak and hidden desires to fit in. That first time you courageously stepped onto a stage, looked out past the lights, stood in front of some people knew, some people you didn't… and felt something stir inside you, something you had never felt before. Some part of you relaxed and said, "Yes. Finally. I'm home." Some deep, previously quiet part of you woke up and tickled you with that once-a-year magic that (still?) happens when you blow out the candles on your birthday cake. You were home. Your creativity and big, passionate heart was bursting to unfurl stories to the world. Just as it did for Vincent, as he found landscapes to paint, personalities to capture, and colors to enliven.
The magic you make on stage or on set has nothing to do with emailing an agent or putting together the perfect reel. These are the staples of business, the necessary tools of running your business as an actor.
We have glimpses of who we want to be, glimpses of who we can be, and tastes of what it is like to visit that land: a collaborative day on set, an audition at a fancy casting office, or a glowing review.
The actors that suddenly "make it, are the actors that are constantly working on their art. They are acting in class; acting in content of their own creation; performing in a play, improve or standup even when television was their first passion. They are acting because that is what drives them. Keeping their soul in the sandbox for a majority of the time and letting their brains wear the business suit when needed.
Now all this may sound oxymoronic, ironic or paradoxical coming from a life and career coach who helps actors move ahead in the business. But time and time again, this is the conversation I'm having with my actors (and my most fulfilled, most prolific… and yes, most successful actors do this). Your craft is the most important thing in your actor business. Maybe you know this already, maybe you take it for granted, or maybe it's the driving force behind every submission, email, and workshop. Either way, let this simple reminder reignite you to get your butt in class and keep going. Paint your paintings regardless of the sales tag or wall to hang them upon. Every play date you make with your soul will reap far greater rewards for your fulfillment and success than hours trolling the breakdowns or trying to build your twitter following. See you in the sandbox.
---
About Brian: I work in commercials (70+), hosting, voiceover, television, theatre, and print. I've worked on both coasts and around the globe, including Dublin, London, and on the Atlantic, Pacific, Caribbean, and Mediterranean Seas. I live in Los Angeles, but called Manhattan home for 11 years. I freelanced with 12 agents before choosing my current representation. I spent my first two years in New York as an advertising account executive and copywriter for Broadway shows and subsequently worked as a career coach (where I found one of my callings!). I'm proud and touched to say that I help many actors realize their dreams. If you'd like to know more, check out www.BrianPatacca.com, follow me on Twitter or learn about me at About.Me/BrianPatacca. I hope to see you at an audition soon. Give your career a kick in the AAS (Actor Accountability Salon)!