As an actor, you're constantly trying to find work. As classes, auditions and casting calls can take up a considerable amount of your time – not to mention any side hustles. In auditions and productions, you're pretty much at the mercy of the director and the production team, and your creative and artistic decisions are pretty much affected by their input. But sometimes, you want to exert more control over your work, your career, your destiny: you just want to be able to call the shots. What if, instead of always trying to book and work on projects by other people, you could just make projects on your own?
If your answer to this question is "Yes!" then you should consider creating your own content. In a nutshell, content creation is the production of online digital media such as blog posts, web sites, podcasts, and videos meant for consumption by a specific audience in specific contexts. It's one of the favorite marketing strategies used by businesses to attract new customers and engage loyal ones by providing information and articles that may be useful and interesting to them. So if businesses big and small are marketing themselves by creating their own content, then you as an actor could also use the strategy of content creation to market yourself, create a fan base, and express and showcase yourself and your talent to more people in the way that you want.
Streaming sites have made it possible for anyone to share their videos online and make them public. You can try creating an online portfolio of excerpts of your acting work. Create and use your reel to promote yourself on your social media accounts. Better yet, you can create original video content and and channels that represent you. Who knows, with enough views, you could become a partner and monetize your videos. Or you could attract enough attention from the right people if your content goes viral. You might even be able to leverage your newfound online fame to book gigs, get your own show, create your own movie, and get yourself an endorsement deal…pretty much find work. And the best part? It's not going to cost you an arm and a leg. Most streaming video sites have free registration and membership and and your smart phone has an HD camera. There are video editing apps that are free or you could spring for them because they are definitely going to be a blessing if you decide to edit your own videos and indie movies (who knows, they may eventually pay for themselves!). You could ask your friends to help you with the locations and music, or you could take care of these details yourself: a lot of top Hollywood actors also tend to get involved with the production and direction of their movie projects, so why can't you do the same? Unleash the multi-hyphenate in you!
The only other thing you need to create your own original video content is a cast. If you're an actor who needs to cast other actors for your project, Casting Frontier can help you find the talents you need to make your original productions come to life.
Content creation is probably not going to replace your daily grind of auditioning and working to get roles, but it should complement your work in other productions, helping you to further hone your skills as an actor. It's not for everyone, but it may just be the strategy you need to help you put your work out there, and eventually let YOU be the one to call the shots.

I was on a panel recently and one of the questions we were asked was: "what do you think the most important thing an actor needs to achieve success?" Someone said "passion," another panelist said "determination."
When it came to me I said, "Skills – passion and determination mean nothing if you can't deliver." When asked to explain further, I said that, as far as auditions go, the people in the room are looking to see if you have the skills make the role come life in a way that will engage the audience and enhance the project. They want to see the effortlessly connected, dynamic result of your hard work. If you go in to an audition passionately determined to blow then away, but you don't know what you're doing, all they'll see is an unfocused mess, no matter how determined and passionate you are to make it good.
As an example, I said that I had just come from my accountant that day. I didn't choose her because I admire her passion for accounting – I hired her because she knows tax law and can save me money. Same with my doctor. He may have had passion and determination to get through medical school, but all I care about is that he can read the lab results correctly and that he knows what to do when he puts the rubber gloves on.
It's about the skill. And even though our profession has a large creative and emotional component, in the end, how frequently you work will depend on how skilled you are at getting and performing the job.
While passion and determination aren't magic bullets and are far from being enough on their own, they can be helpful as part of a successful work ethic and as motivators to be the absolute best actor that you can be.
But, it's important to use these qualities in the most positively artistic way possible. With determination, for example, there is a big difference between stubborn determination and artistic determination.
When I hear some actors say that they're determined, it's many times code for bull headedness. It means that they're going to keep doing what's not working, but with even more energy.
Creativity is not linear. The answers that will most enliven your work and your life will be found through deep, open and honest exploration. So, being artistically determined means that you're aware of what you need to work on and doing that work willingly and energetically; to dive in and grow, enrich and improve.
It's not about trying to make it all happen your way – that's the stubborn kind of determination. Yes, it's about being driven, but more importantly, it's about being flexible, not fighting obstacles, but incorporating them as part of the path that life has laid out for you.
Determined to be a successful, working actor, but doing so in the rhythm of life and the spirit of creativity.
And yes, be passionate. But be passionate about the work – not the fantasy of fame and fortune. True actors are so excited about the process that they don't see it as work at all. They have a passion for knowing themselves more deeply and specifically, and a passion for connecting to other people. They're passionate about listening and learning about human nature. And they're passionately curious about acting in all of its forms and have a passionate dedication to learning and widening the scope of their art.
Having a strong sense of passion and determination and a week set of skills is a recipe for frustration and anxiety. You don't deserve something just because you're passionate about it – you deserve what you earn through doing the hard work of making yourself the most highly skilled professional you can be.
Someone saying that honing your skills and working your ass off may not seem as "inspirational" as telling you that being determined and passionate are going to be enough to succeed. But it's honest.
And to real actors, what could be more inspiring than to hear that the real key to success is getting better and better at doing what they love?
---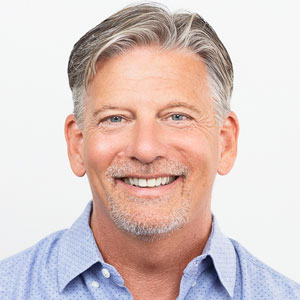 Craig Wallace's background in script development combined with his 16 years of coaching actors enables him to find the job getting moments that others miss. His expertise in breaking down text and years of coaching experience has made him "L.A.'s go to private coach." Sign up for his group or private classes at wallaceauditiontechnique.com.

Training is one of the most important decisions an actor ever faces. You have to pick the right type of class, the best teacher for you and then it helps to do it in the right order. And most of you need to accomplish all of this on a budget, right? That sounds complicated. It's not. Let's simplify it.
This blog probably should have been titled, "The Perfect Class for YOU… at this moment in time." Actors are often way too cavalier about which class they take and when.
Don't put the cart before the horse. Scene Study class is not a good idea before the basics. It's the ongoing class you take once all the heavy lifting is done. This means you get at least one major technique class out of the way first. I would also recommend doing Groundlings or UCB before Scene Study class. Scene Study is the class you are in while you are going out on auditions. Improvisation and Technique will be necessary before you enter casting offices.
The commercial world is a bit different. I like to see actors jump in a good commercial class for a month as soon as possible because you don't need intense training to sell toothpaste. And the money you earn from that national commercial can help you stay in class and allow you to work that survival job less.
When selecting any class, please do your due diligence. Do the research. Don't just jump from class to class because your friends or significant other does them. Find your own classes. It should be a personal experience that works for you.
If you do sign up for a class with a friend, because I know many actors like to do this, do not be swayed by their experience, good or bad. One man's ceiling is another man's floor. In other words, I have yet to meet a couple who successfully navigated Hollywood from beginning to end as a couple. Sure, actors meet on a series, fall in love and stay together. But they weren't together every step of the way through every class together for thirty years. There's a reason you can't name a single couple that did that. It just isn't natural for two different human beings to need exactly the same classes at exactly the same time year in and year out.
Would it kill you to be in the same class at the same time with your significant other? No. But just like dating someone at work, what happens if the relationship goes sour? And you both love the class? And you have to watch the girl you still have feelings for do a love scene in class with some other guy? Fun.
And keep things fresh. Even a great class requires a little break now and then. Studying with one teacher for ten years when you're not working as an actor might be an indicator that some fresh tutelage is needed. Many actors find that by mixing it up a bit they sometimes cause a breakthrough in the work. It's not that your current teacher isn't a good fit, but just the act of mixing it up can create an energy that forces you out of your comfort zone. That should mean growth.
Another important thing to remember about classes is that the most expensive classes are rarely the best. Some teachers know that by creating a higher rate, they present the illusion that their class is one of the best ones. But do you really want to study with a teacher that is all about the money? There are so many great classes that won't break the bank. I urge you to shop around to find those teachers who put their students first.
Most importantly, create a group of classes that will tell us by looking at your resume that you are a well-rounded, well-trained actor. I like to see a bunch of classes beyond college. Nothing you did in college was more than three months concentration so that isn't going to stand up to someone who had a two-year Meisner or Stanislavski on their resume. Add to that a nice array of different classes and I might give you a chance. Then, you can show me in the office what you have to bring to the set.
---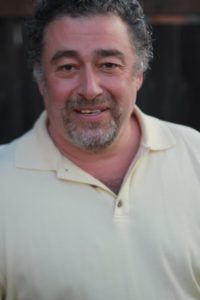 Mark Sikes began his casting career in 1992 for Academy Award-winning filmmaker Roger Corman. In the past 25 years, he has cast over 100 films as well as television series, commercials and web series. He has cast projects for Tobe Hooper and Luke Greenfield and many others. In the past few years Mark has also produced four feature films.
Based in Los Angeles, Mark has cast films for many markets including the United Kingdom, Peru, the Philippines and Russia. Domestically, he has cast films that shot all over the country in Texas, Ohio, Massachusetts, Virginia and multiple projects in Colorado.
He currently teaches three weekly on-camera, audition technique classes in West Los Angeles.  Follow Mark on Twitter @castnguy.

One of the first things any actor does when he get a script is to look at the lines. What do I have to say? How will I memorize all this? The attention is all on the words and not messing up! Going up on your lines at a casting session, on stage or on set– it's the actor's nightmare.
This is a far cry from what an actor should be concentrating on.
What is an actor's real job? It is to BE another person and live the life of that character in the script. It is not just going up on stage or in front of a camera and spitting out the dialogue to perfection. Sure, one needs to know the lines, which are the thoughts of the character, but first one has to BE the person who has those thoughts.
Some of the greatest moments of a performance can happen "between the lines". Those moments of thinking the thoughts of the character, reacting or responding, without speaking any lines, living the life of the character as it is happening.
A vital part of bringing a character to life is knowing how you think about things as the character and letting it affect the next thought that they have.
It's what an audience wants to see, a real person having a real experience. A person who listens, processes information given by other characters, thinks and then says what they think. Living between the lines as a real person would.
Knowing who you are as the character, how they think and allowing yourself to live "between the lines" will help make the dialogue and the character come alive!

Last week, I saw a former student of mine on a morning talk show. He studied and coached with me for a few years. I got him an agent and he began to audition. After many auditions, he booked a few co-star and guest star roles and then finally he booked a series regular role on TV show, which made him famous. On the talk show, he was asked the pat question, "How did you get the role?" He responded, "I don't know. Guess I was just lucky." I wanted to yell at the TV (okay, I did yell at the TV!). "Why don't you tell them about the four years you spent working your ass off?"
For him to simply brush off all his hard work by saying it was "just luck," does not tell the whole story; the many hours spent in acting class, the millions of auditions he went on, the rejection and disappointment he had to work through and that "survival job" he hated.
It also sends a message to the aspiring actors out there watching that all they need is "luck" to be successful. Leaving out the key to success; hard work, commitment, passion and courage.
The word "luck" is thrown out there a lot, especially in Hollywood.
You hear it time and time again: "Oh, he was just lucky…to get that call, that meeting, that audition, that role." Or worse yet, when the actors themselves say, "I guess I was just lucky!"
In fact, many would suggest that all you need to make it in Hollywood is luck; that it's strictly a numbers game and a matter of being in the right place at the right time.
Actually, there is something to luck. I do believe in the idea of luck when it comes to our individual lives. We experience luck every day. Luck is when you win the lottery or when you avoid injury in a serious accident. Luck is when you're speeding and you zoom by a cop… just as he looks away. Luck is a cosmic blend of fate, karma and forces beyond your control leading you to (or helping you avoid) certain life paths, choices and events that will ultimately propel you to your destiny.
When it comes to your acting career, however, luck is very different. In your career, luck is something that you can help shape. You can bring luck on to yourself by putting out positive intentions. Positive intentions bring positive outcomes.
For an actor pursuing an acting career:
Luck is when preparation meets opportunity!
Write that down in your Actor's Journal. Read it again. In fact, say it out loud. This is a mantra I use and truly believe in. I've seen proof of it through the years. I've seen so many actors create their own luck simply by working hard, by being ready, by persevering.
If you work hard, luck will come your way. So you better be prepared. At some point, you will get an opportunity to meet the right people, audition for the perfect role, and book the job that will launch your career. You owe it to yourself and all the hard work you've done to be ready for the occasion.
Let me give you a concrete example of what I mean. An actor in my class told a story about a producer who came into his restaurant, where he was waiting tables. This actor had been working hard at his career for a few years. He was devoted to his training and he was always auditioning. He was talking with the producer about his acting career. The producer liked him and thought he was perfect for a role on his show. He called him in to audition the next day. The actor went home, got his sides, worked on his material, coached with me early the next morning, and went to the audition completely prepared. He booked the role.
As my student told this story in class, another student said, "Boy, were you lucky!
That's not luck! That actor was prepared for when the opportunity presented itself and that preparation paid off.
Luck starts with you putting it out there, stating exactly what you Want, what your goal is. You declare it to yourself, your friends, your family, your acting coach, the universe. It can be anything from your overall goal of being a successful actor to more individual goals like getting an agent or landing a good audition. You tell everyone, you make that goal your top priority, and you put yourself in the mindset that you WILL accomplish that goal.
Once you accept the notion that you can create and orchestrate your own luck, it puts your destiny back into your own hands.
---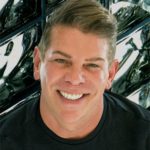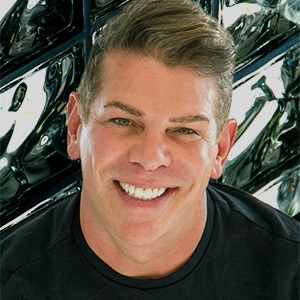 About Scott Sedita – Whether you're auditioning for a co-star or a series regular on a half hour comedy, sitcom guru and acting coach Scott Sedita will teach you The Sedita Method of sitcom acting, which comes with it's own terminology, coined phrases and unique glossary.
Scott's internationally best-selling book, "The Eight Characters of Comedy. A Guide to Sitcom Acting & Writing, 2nd Edition" has sold over 100,000 copies and has become a "bible" to Hollywood comedy writers, directors, producers, and actors and is used as a textbook in over 100 colleges and universities. Find Scott and his staff of professional actors, teachers and coaches at ScottSeditaActing.com.

YouTube has revolutionized the way content is created and distributed. According to Wikipedia, YouTube is the second most popular website on the internet. With 300 hours of content uploaded every minute, the platform is also the second largest search engine.
Because of this, creatives and brands have used YouTube channels as promotional tools. But, success on the site entails more than just an attractive video. Your YouTube channel page, which includes the channel name, icon, art and trailer are all vital to a channel's longevity.
However, with approximately 50 million channels on the site, what's the best way of starting and maintaining your own? Well, today we answer that question. We're going to review the basics of developing and sustaining your channel for the long run.
Alright, let's get started!
Define Your Target Audience
As we've mentioned, YouTube is a crowded, competitive place. This is why defining your audience is vital. When it comes to channel positioning, specificity is key.
The first, and perhaps most import question you should ask is, "Who is this channel for?" With 50 million other channels floating around, you need to devise how to make your channel unique. The more specific your target audience, the better. Creating a generic auditions channel or an acting coach vlog will not help you to stand out.
Instead of casting a wide net, define who specifically is going to be interested in your topic. That way, you have a better chance of having your videos watched, liked and shared.
Determine Your Channel's Value Proposition
Along with defining your audience, the next important question is, "What type of value am I going to provide?" Do my videos show how acting jobs help vegan moms? Do they reveal how casting calls are the best way to learn new acting skills? As with an audience, a targeted message is the most effective. You have to give your audience a reason why they should subscribe to your YouTube channel. Why is your content and message different than all the rest? Determining a specific value will help in the creation of your content.
What Types of Videos Should You Make?
So, you've narrowed down your target audience and chosen a value proposition. Now, it's time to decide what types of videos you will produce. Is this going to be a How-to? A vlog? Of course you don't have to limit yourself to one type of video. But, like all things having to do with content creation, it's important to remain focused. Starting out with 1 or 2 types of videos is the best route to go. Then, as your YouTube channel grows, you can experiment with different formats. What you don't want to do, is proceed with a format that doesn't support your value proposition.
For example, let's say your value proposition is, "Online casting techniques that lead to better acting roles." Well, interviews and inspirational videos may not be your best format. However, a how-to would be of great interest to your viewers.
Ultimately, select the format that best addresses the values of your target audience.
Devise a Publishing Schedule
Along with what types of videos you will produce, you also need to determine how often you will upload videos to your YouTube channel. Viewers and subscribers want to know you publish content on a regular basis. Now, there's no one size fits all when it comes to scheduling. Some people publish every day, while others only once a month. Regardless, it's important to construct a schedule that gives you enough time to produce compelling, original content.
Organization and Visual Style of Your YouTube Channel
It's no surprise that the visual style of your YouTube channel is instrumental to its success. As we've said, the goal is to stand out amongst all the competition. Because of this, each visual element needs to be crafted to support your brand. This includes animated logos, on-screen graphics, wardrobe, video thumbnails and channel art.
Take time to define the style that will represent your channel. The important thing is to keep the style distinct and consistent. Try to use the same font, colors and design elements throughout the entirety of the channel.
Along with the visual style, organization is essential. This is where channel sections come into play. Channel sections tell viewers and potential subscribers here's what this channel is about. It also helps current subscribers discover more content. Organizing videos into specific sections makes finding content much easier.
Choose The Right YouTube Channel Name
As the title suggests, the channel name is the name for all the content you upload to YouTube. It can be a person's first and last name, or a phrase to describe the channel's overall topic. Examples would be "Mastering Wizard Acting Roles," or "Think Like A Casting Director." A channel name is important because it appears on your videos, channel page and in YouTube's search results. It's a powerful tool, and an integral part of how viewers define your brand.
When it comes to YouTube channel naming though, brevity is key. Yes, you want a name that's unique. But, it's also important to have a name or phrase that's easy to remember. It should be easy to pronounce and spell, and typically unfolds in 2-3 word phrases. "Acting Coach Psychology," or "Canine Acting Jobs."  If you're having difficulty, try a free service like Shopify Business Name Generator. The site generates business name options and checks for domain availability.   
Pick An Effective Channel Icon
When a person searches for your channel on YouTube and Google, the channel icon is what appears. A YouTube channel icon is a small, visual representation of your channel. This icon is important because it appears in more places on YouTube than any other component of your channel.
For most people, the icon will be the first image they see from you. Because of this, a channel icon that accurately represents you is essential. If the channel revolves around a single individual, then a headshot is most appropriate. If you'd prefer not to include a headshot, then create a channel logo for your brand instead. But remember, the channel icon is small. You want to select an image that displays clearly no matter which section it is in. As far as dimensions go, the icon should be an 800 x 800px image. Once it's uploaded, review and crop if necessary.
YouTube Channel Art   
Channel art is the large banner running across the top of your channel page. It is used to convey key information such as a channel's upload schedule, tagline and social media accounts.
Now, when it comes to your channel art, you typically have three options. First, there is the creator shot. This works well for personal brands and vlogs, and features a professional-looking headshot. Next, there is the representative shot. This is simply an image that represents the topic your channel will be covering. Examples would be scenes of actor preparation or casting calls. And finally there is the logo.
Along with your channel art, come up with a tagline you can feature in the banner. Your tagline should be a short description of your channel's value proposition. An example would be "Squire Auditions Made Easy."
To get started with channel art, use a tool called Fotor. This free application has a feature specifically designed for creating YouTube Channel art. For more complex designs, try using graphic design tools such as Canva or Snappa.
Creating Your Channel Description
YouTube channel description is a succinct outline of what type of content you are publishing. It shows up on your channel page as well as in YouTube search results.
Now, the first 100-150 words are the most important. This is because YouTube displays a 100-150 word description snippet next to your channel in the search results. Because of this, you want to convey your channel's goals and values immediately.
When coming up with your description, always keep the viewer in mind. A lot of YouTubers focus the channel description on themselves. Sure, this is fine for larger brands. But, the best strategy is to answer the question of what is the benefit subscribers will receive? How can they learn from my advice?
The Importance of The Channel Trailer
A channel trailer is a video designed to help viewers quickly learn about the content you publish. When enabled, the trailer appears at the top of your YouTube channel page.
In terms of duration, aim for 30-90 seconds. Of course there's no perfect length. But remember, when it comes to YouTube elements, brevity is key. Keep it short, but make sure to give yourself enough time to get your message across.
A popular format for the trailer is known as the T.O.P. formula. This stands for Target Audience (casting directors, acting coaches, etc.), Origin Story and Pitch (asking viewers to subscribe). It's also advantageous to include a highlight reel of your best clips within the trailer. This acts as ideal b-roll while you're describing your mission and value proposition.
Respond To Channel Subscribers
Because a subscriber is notified when you publish new content, they are more inclined to view a video than a non-subscriber. This is why staying engaged with subscribers can increase watch times for your videos.
To do this, reply to comments. The best way of sustaining subscribers is to create a community atmosphere. A sense of community enables a deeper connection with your viewers, and promotes long-term growth for the channel. Often, it's a powerful feeling to receive a message directly from the content's creator. When people see you responding, they're more inclined to comment and subscribe themselves.
Promote Your Videos In Forums and Q&A Sites
Besides the standard social media promotion, forums and Q&A sites such as Reddit and Quora are ideal places to promote your videos. People visit these sites to get answers and view new content. Your videos can accomplish both of these desires. Let's say you just published a video on using the psychology of a casting director to master casting calls. Now, find places where actors go to get their questions answered about auditions and acting jobs. Once there, share your video with the group. But remember, don't just drop in a link to the video. Make sure to compose a full post detailing why this information and content is useful to the online casting community.   
Wrapping Up YouTube Channels
Advertising guru Leo Burnett once said, "What helps people, helps business." This is at the heart of what a successful YouTube channel is about.
You may want to discuss the benefits of online casting and actor websites. Or, important yet neglected acting roles. Whatever the topic may be, a YouTube channel can help explore that. Now of course, these are just the basics of a complex platform. But hopefully you have a stronger foundation for pursuing your own content creation.
Over the years, there's been much debate about acting workshops. Are they worth your time and money? What makes one school of acting better than another?  Why should I listen to an acting coach who isn't a celebrity?
More than anything, an acting workshop is supposed to bring out the most powerful emotions a performer has to offer. It's supposed to train an actor to reveal themselves during casting calls and auditions. As Jesse Eisenberg once said, "In acting class, you're trained to express yourself as much as you can."
However, this often becomes a difficult task. With the unique biases of an acting coach, a performer strives to fit the sensibilities of another. As a result, they neglect or suppress the innate emotions that are begging to be released.
This struggle is something Eric Methany and Tamra Meskimen are well aware of. As founders of The Acting Center in Los Angeles, the two have made it their mission to alter the perception of what an acting workshop can be.
Through scene studies, improv and private coaching, the pair have taken the focus away from criticism. Instead, the center teaches performers to rely on their own instincts and imagination.  
This past July, Casting Frontier partnered with The Acting Center for a day-long seminar. There, Eric and Tamra discussed and demonstrated The Acting Center's unique approach to acting roles. In case you missed the class, here are 4 important lessons from the day.
Acting Jobs Come From Acting More
Both Eric and Tamra have been acting since they were teenagers. As the years went on, and they attended a variety of acting workshops, they kept coming across a common denominator. Acting classes tended to have more talking than acting.  It was a trend they wanted to avoid when starting their own studio space.
"Actors get better at acting when they act," Eric says. "We spent three years researching everything we could about acting and acting jobs. In the end, we knew that learning by doing was the best approach."
The pair like to tell the story of their very first acting workshop 15 years ago. In a dingy, cramped space above a 7-Eleven, Eric and Tamra took 17 actors through a six-week course. By avoiding the excessive analysis that often bogs down a performer, they watched as nearly every actor booked a role before the end of the six weeks.
For them, this was a strong sign for action over analysis. It's an approach they practice and encourage to this day.
Acting Roles Require Being Another Person
A question that both an acting coach and a performer often wrestle with is what is acting? How do you define it?
For Eric and Tamra, this question was the prime obstacle they had to tackle. Like the technique itself, there are thousands of interpretations of what the responsibilities of an actor are.  
Bette Davis said, "Without wonder and insight, acting is just a trade. With it, it becomes creation." Whereas Meryl Streep remarked, "Acting is finding the similarity in what is different, then finding myself there."
Yes, these are beautiful statements. But, they are also what Eric and Tamra feel contribute to actor confusion. Eric and Tamra didn't want personal, abstract definitions. Instead, they were searching for an explanation of acting roles that was practical and actionable.
For them, the simplest, most accurate definition of acting is becoming another person. It is about changing one's identity. And for Eric and Tamra, this is already a tool people use on a daily basis.
In their view, life is about performance. In each situation, individuals take on different personas that will allow them to thrive and survive in the world. Performers should not think of acting as some mysterious element to be deciphered. Rather, they should think of scenes and auditions as everyday situations. Instead of asking what am I supposed to be, ask who am I supposed to be. From there, you can enhance character emotion, and improve dialog.
An Acting Workshop That Avoids Criticism
In the early days of The Acting Center, Eric and Tamra asked themselves can we teach acting without criticism? Traditionally, acting has been taught on a performance and critique basis. An actor performs, and someone then describes what they liked or didn't like about the performance.
For Eric and Tamra though, criticism, at least as it pertains to acting, has often caused more harm than good. "The only thing you learn from a critique, is what the person critiquing you is like," Tamra says.
Objectivity, especially when it comes to the arts, is nonexistent. With each unique perspective comes its own unique biases. According to Eric and Tamra, from a critique you learn much about the likes, dislikes and overall sensibilities of the critic. However, you learn very little about yourself. How are you supposed to learn new skills if you're always shaping your performance to the narrow worldview of one particular audience?
Now, Eric and Tamra know this can be a difficult pill to swallow. After all, if you don't tell actors what they're doing wrong they won't improve. More likely than not, casting calls will not be a walk in the park for them.
Often, people present them with the analogy of math and building a bridge. If you use the wrong math, then the bridge will collapse. For Eric and Tamra though, acting jobs are not math.
Art is all about opinion. And when it comes to opinion, there is no good or bad. When you visit a museum, there are some things you like and others you don't. But, all these works exist in a museum. They're still considered art.
This is why the pair feel criticism hinders an actor's innate creative spark. By eliminating criticism, a performer can work faster, better and stronger. Or, as The Acting Center dubs it, The Daft Punk method.
"We have a model that does not follow the critique system," Eric says. "Our class doesn't bow to an acting coach trying to mold a performer into their image of what an artist is. We want people to find their own road. That's what makes stars. People who know what they're doing, and have faith in their work."
Character Commitment Is The Key To Acting Jobs
Of course, Eric and Tamra know how debilitating criticism can be. Once someone's bais enters an actor's mindset, everything can be thrown off. Instead of exploring something new and unique, the actor censers themselves. In an attempt to head off any criticism, they interrupt scenes and auditions by breaking character.
Eric and Tamra feel this is a mistake. In their opinion, to overcome insecurity on set and during casting calls, one must fully commit to their character. For them, this is the best solution to combat criticism.
They give the example of playing a Boston firefighter. In this situation, the accent is the most difficult part. Instead of throwing up your hands and breaking the scene out of frustration, go with it. Don't think of the tonal differences as a flaw. Instead, use frustration to your advantage. Come up with a reason for why this accent is a bit off. What happened in this character's life that made their voice sound like that.
"A character is a living person," Eric says. "We have to convince the audience that we are this person. By committing fully to the character, you are moving past the insecurity that comes with criticism."
For Eric and Tamra, it is this commitment that increases an actor's chances for success.
Wrapping up with Eric Methany and Tamra Meskimen
Russell Crowe has said, "The important thing to me is that I'm not slowed down by people's criticism. I'm just trying to work at the highest level I can."
In the realm of art and performance, criticism is everywhere. The danger of this being its potential stranglehold on originality. More than anything, Eric and Tamra's acting workshop encourages performers to avoid relying on the biases of others. Instead, listen to your gut. Immerse yourself in the character, and and allow your emotions to guide you in the right direction.  

Two Questions:
If you were given the instruction manual for a new product but the manual was meant for a completely different product, do you think you'd have much success properly operating that product?
If you landed in a foreign city and were given the map to a completely different city, would you be able to navigate the streets of that city very well?
Answer:
Not likely!
Holding a script that you haven't correctly analyzed is like holding the wrong instruction manual or trying to navigate with the wrong map. Imagine being handed a script for one scene in an audition but after reading it you then deliver a read that's completely different from the scene as it is written. Now, would you purposely do that? Of course not. However, it happens all the time. Right now, just as you're reading this article, there are actors all over this city, and beyond, misreading their copy, and as a result… blowing their reads as well as their chances of winning their auditions (let alone the room). Not a very good situation to be in.
Resolve:
Continue reading this article for a deeper insight into the prevention of this chronic actor ailment.
WRITER'S INTENT – THE BLUEPRINT
We're going to cut to the core of script analysis in order for this teaching to empower you with the tools necessary to understand copy as the writer had intended it; we call this Writer's Intent or Given Set of Circumstances.
Writer's intent is similar to the blueprint for a building project. If you don't follow the blueprint during construction, the end result will not turn out to be exactly what the designer had initially envisioned. In telling a story on film, it's the writer's job to provide the roadmap or blueprint, and it's the actor's job to stick to that blueprint. That is if your intention is to bring the story to life as the writer originally envisioned it.
Of course, actors are always looking for ways to make strong and interesting choices in order to stand out. In and of itself, the bold act of making interesting choices is not a bad thing. However, it's important to remember that interesting choices can't directly conflict with the given circumstances and must line up with the story's original intent or there's going to be issues. What kind of issues? The kind of issues that will prevent you from getting called back.
Remember: It's not the job of the actor to change the blueprint… even if you think you have come up with something better. You must first understand what's on the page before you can nuance what's on the page.
AUDITION TIP
Never criticise or insult the writing during an audition. The writer could be in the room! If you honestly feel the writing is subpar and you're still willing to audition for the project, then prepare something nice to say about the script ahead of time, such as "I am excited to be working on this material right now."
I often remind actors in my studio to consider the writer as the smartest person on the project. Remember, more often than not, writers have worked very hard and labored long hours over word choice, syntax, grammar and placement of punctuations. It's out of this general respect for all the hard work committed by the writer that the actor should seek to honor writer's intent.
If you feel judgemental over the quality of the writing you're only building up obstacles that can prevent you from really analyzing the script and digging out all the nuggets. Sometimes the simple act of believing that the writer is the smartest person on the project will open your eyes to things in the script that you hadn't seen before and you'll end up elevating the writing through your performance. Just as bringing the character to life is your performance art, the writer's art are the words on the page. Honor them!
SCRIPT ANALYSIS
Now that we've established that the script is the blueprint for an actor's performance we can set about the daunting task of reading this blueprint. Because, after all, a blueprint is completely useless if you don't know how to read it. In other words, we know that it's the job of the actor to understand writer's intent, but how exactly do we know what the intent is? The process of figuring out writer's intent is called script analysis.
As actors, we need to be able to read a script and understand all of its ins and outs, its literal and suggested content, its text and subtext and all of its detail. Basically, it's our job as actors to be able to properly decipher and then communicate to the audience what the writer wants to communicate through the story. This is a tall order, and for some actors, decoding and analyzing story is incredibly intimidating. If this applies to you, don't worry… we'll take it step by step so by the time you've finished with this article you should have a lot more of the tools necessary to become a better interpreter of copy, script, and, story and as a result you'll become a better actor!
ANALYSIS BEGINS WITH STORY
It's true. Everything is all about story! Any actor who's studied with me for even a little while knows that I fervently reinforce that everything, everywhere, all the time, has always been — always is — and will always be — about STORY! Think about how we communicate in everyday life: What's your story? Would you like to hear a story? What's the latest news story? Let me tell you what happened. Look at this picture. Check me out on Facebook and Instagram. Look at all of my photos, videos, blogs, and status updates. It's all story!
And, that's exactly how we've all been constructed. We're built to respond to story. So, keeping all of this in mind, can you see how having a better understanding of story will empower you in your ability as an actor to tell stories? It should.
So let's talk story.
Without turning this into a writing intensive I'd like to point out that there's a general agreement amongst writers that there are really only a small handful of basic story plot structures that simply get reinvented over and over again. Some believe that there are only seven basic stories, some think that it tops off at twelve. Director Ron Howard makes the statement that there might only be one! Regardless of the number you come to, the bottom line is that there aren't that many. As an actor it would greatly benefit you to learn these stories and become proficient at recognizing their patterns and identifying their structures. Doing so will definitely help you when it comes time to analyzing a script. If you're serious about diving deeper into this topic, here's a great blog-post I came across by Neil Perkin. Neil's post is a good jumping off point in your study of basic plot and story because he presents an argument for seven core story structures as well as a couple opposing views. He also provides links to further resources that you can reference for a deeper understanding.
This particular post is titled How Many Stories
If after reading How Many Stories you still want to learn more, or confuse yourself a little further… then read Damien Walter's post titled Two. Four. Seven. More. How Many Stories Are There? Damien also provides resources for the monomyth theory (the argument that there may only be one type of story).
The more you dive into the research the more you'll find there is contention over the number of different stories there may be. But remember, as actors, knowing the number doesn't matter… being educated in story structure is what matters. So take some time, do the research, learn the difference between a story that's about overcoming a monster, and a story about a journey. Having this knowledge will greatly benefit you as you journey through the analysis of scripts.
There's so much more to properly understanding story for effective auditioning. However we'll pick this up in Part 2 of this teaching. But for now, the first step is to raise your awareness of script analysis and writer's intent. Don't miss this because you want to focus on memorizing your lines. Instead, develop proper cold reading skills you can count on and spend the little time you don't usually have prior to your audition on the understanding of scene-story as well as the character's story. Doing so will take you so much further than simply giving a memorized read. Take your time, put in the work and you won't be that actor who doesn't know what they're talking about.
---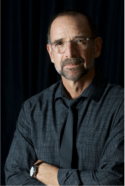 Clay Banks is a former Fortune 500 Business & Life Empowerment Coach, a Motivational Speaker and Consultant. After a successful eighteen year acting career, he founded Clay Banks Productions & Studio International (CBSI) where he's the Head Coach offering ongoing on-camera acting classes. He's presently a recurring Master Coach at SAG-AFTRA Headquarters as well as a regular-guest Master Class Auditioning Coach with the American Academy of Dramatic Arts, Hollywood.

I tell people all the time that, "If you wait for Hollywood to call you, you will die of old age." Actors can help themselves by getting involved with small episodic series' or creating one of their own. These types of projects are a great compliment to any acting class that you may be taking. Getting real world production experience is invaluable and it's a free education!
I see people who call themselves actors all the time, doing everything but acting. Then when a role comes up, they confirm they will be there, only to never show up! On the other hand, the one who does show up, is professional, and nails the audition gets the role.
First a little background in my company, Cineplex Studios. We have been producing shows for the web and TV in LA since 2009. The key to our success is the fact that we are a small company and are able to get projects done quickly. We have produced sci-fi, political thrillers, fitness shows, commercials, as well as distribute other productions on TV.
Our most recent production, Hawaiian Sovereignty, is a series that is now on Amazon Prime. The show is set in Hawaii and deals with the state's sovereignty movement and how FBI agents are torn between their loyalty to the United States, their feelings about the movement and the politics involved.
In the casting process, we found an actress who we believed could lead this cast. However this person dropped out after only 6 episodes! We quickly turned to another actress on the cast named Ruby Mercado. She had only a small role in the series but made it known to us that she had a desire to be the lead actress in the series. After giving it some thought, we granted her the leading role in the remaining episodes of Hawaiian Sovereignty.
Ruby took the ball and ran with it! I have never worked on a production that ran as smoothly as Hawaiian Sovereignty after Ruby became the lead. She set the bar for all the other actors to follow. Her professionalism was outstanding. Her attitude was always upbeat. She never had a bad thing to say about anyone. The other actors immediately noticed this and quickly followed her example. Ruby helped make Hawaiian Sovereignty a success and brought with her a high energy level that had previously not been there. Now, Ruby has gone onto several well-known Network TV shows. It all started with sticking to the one she was in and completing the season.
But how does one become successful at this like Ruby did?
You stick with a show as long as possible. Get as much camera time in as you can. Ask to continue with your character in more episodes. Talk with the director, the writer, the producer. Keep developing your character in as many episodes as you can.
If you take a look back at the older days of Hollywood TV series, you will find that most of the memorable actors were on shows that lasted for 36 episodes per season! That is a lot of screen time. Then Hollywood started changing and the number of episodes dropped to 24 and now the series of today will like last more 12 episodes.
Regardless, if you are getting paid for an acting role or not, you want (and need) to be in front of the camera as much as possible. You need to be exercising your acting muscles on a daily basis.
How does one standout to get on a series, especially as a lead actor?
Develop and build your fan base via social media. This is one of the hardest things for most actors to do, but it pays off. Using any downtime to build your audience across Instagram, Facebook and YouTube will show producers that you're a valuable addition to any commercial, episodic or film
In summary, it's key to do what you can to book an ongoing series. Work hard to build your fan base. Show your professionalism by completing the projects you signed up for. Don't drop out because you get bored, or there is no money.
You cannot do a little acting here and a little acting there with a couple of acting classes. It's too easy to drop out and give up.
This is how you can create your own success.
---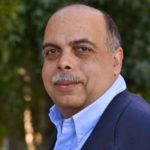 Fred Copeland is the Founder and Owner of Cineplex Studios. He has been in the entertainment business for over 35 years and is a former ABC-TV morning News Producer. Fred is also a signatory member with SAG and the WGAw.
Legendary screen actress Gene Tierney once said, "Eccentric behavior is not routinely noticed around a movie set."
As much as we like to believe that a TV and film set has just as much drama as the story being told, it's simply not true. A set abides by strict rules and a crew hierarchy, and it's an actor's responsibility to educate themselves on how to navigate this world. Sure, you've worked hard and made it through casting calls and auditions, but that's only the beginning.
In this post, we're going to review the Do's and Dont's of on set etiquette, and how to develop a strategy that will land you acting jobs for years to come.
Okay, lights, camera and action!
Understand The On Set Hierarchy
Let's face it, there are many ways an actor can sabotage themselves on set.
Whether you're a lead actor or it's your first project, understanding the cast and crew hierarchy of a TV and film set is essential. You don't want to be at a crafts services table and push over the producer just to snag the last eclair. Think of a set as a universe, and that each department is its own world with its own rules.
Take time to educate yourself about the on set chain of command, and what each role does and how it contributes to the greater production.
By understanding your business, you'll reduce chances of committing a faux pas, and set yourself up for more acting roles in the future.
Listen To The Director
Yes, we've all heard stories of difficult actors making the lives of their directors miserable.
As much fun as it is hearing these sordid tales, the reality is the practice is detrimental to both actors and on set productions.
Both digital content production and a movie set involve complex components. Because of this, an actor needs to trust their director. If you're constantly second-guessing the director, you could be compromising vital takes that will stall production. To avoid this, never stop a take because you made an error.
Of course you need to be invested in your character, but there are many factors that could be affected by the disruption. Always continue the scene until you hear "cut." And remember, unless of an emergency, only the director should call "cut." At that time, you can confer with the director and discuss the matter. After all, they may like the mistake more than the planned take. When in conference, be gracious about notes. If you still have reservations, request an additional session to discuss further. There's going to be directing styles you don't agree with, but be polite and remember that frustration fuels creativity.
Punctuality Is Key On Set
Okay yes, sometimes there are moments of crisis that lead to lateness. Your car won't start, or your hamster pet-sitter just fell through. Yeah, it happens. Punctuality though is vital for on set productions. Regarding time management for casting calls and auditions, casting director Lucy Bevan says, "Be disciplined. Come in cleanly, leave cleanly." The same holds true for acting jobs.
Always arrive early. Use the advanced time to warm up, review your lines, and prepare for any questions you have for the director.
You may think well, I'm just a background actor. Will they really notice if I'm a little late? To you, your part may seem minimal, but chances are it's integral, and your absence could have severe consequences for the production. In order to minimize this risk, avoid drinking alcohol the night before, and make sure you get a good night's sleep. If you have trouble sleeping, take author Tim Ferriss' advice and try drinking decaffeinated tea with raw honey and apple cider vinegar an hour before bed.
Ferris says the concoction induces a deep, restful sleep, and should be a part of any actor's on set arsenal. There are also online casting resources that offer helpful advice for actors to stay focused. When it comes to on set productions the classic adage is true: better to be too early than too late.
Be Mindful Of Equipment On Set
We've all seen the image of a director gazing through a camera lense. You may think oh they won't mind if I take a quick look. Well, if you want to ensure obtaining acting roles in the future, it's best to stay away. Not surprisingly, equipment on set is expensive, and requires a trained technician to operate it. Perhaps you notice a grip moving a light and decide to help them. Now, what you perceive as help, they perceive as interference. Remember, these are working professionals who are likely union members. They have specific rules of who can and cannot handle equipment on set.
Also, be conscious of "Hot Set" signs.These signs indicate that furniture and props have been positioned for an imminent scene, and moving them would compromise continuity. Last but not least, never pass in front of the camera. Always cross behind, unless you are in rehearsal or shooting. You may think a camera isn't rolling, but your ignorance could jeopardize a shot or elaborate set up. In relation to this, sometimes a camera is connected to a monitor. The monitor is only for cast and crew members who have been invited to view it.
As you can see, whether it's digital content or TV, on set productions are complex. Rather than negotiate who might or might not be receptive to your good intentions, it's best to avoid touching equipment and props altogether.
Know When To Be Quiet On Set
Although this probably goes without saying, good manners are essential for acting jobs. And let's face it, unnecessary noise is one of the things successful actors avoid.
On a TV or film set, silence is golden. It's always important to be aware of where the rehearsal or shooting takes place, so you can keep your distance.
Speaking of silence, nothing makes a cast and crew want to chase you out of a building than a cell phone going off during a shot. Make sure your phone is silenced before every take. And of course, no personal or social media photography on set.
Network During Your Free Time, Not On Set
Considering that a recent study found that 70% of all jobs come from word of mouth, networking is important for acting jobs. Although sets can be great places to make the necessary connections, there's an appropriate time for these interactions to occur.
It's important to restrict networking to meal and break times.
Now, we've talked about how vital it is to avoid disruptions on set.If you're constantly trying to schedule a drinks meeting while a costume designer fixes their Yeti outfit, chances are you're hurting yourself for future acting roles.
Of course it's fine to network, but don't allow your actions to compromise the progress of the production.
Report Any Unsafe Conditions
Typically, sets are built for temporary use. Unfortunately, sometimes this results in materials that may pose a hazard for cast and crew. If you come across something that seems dangerous, make sure you abide by on set hierarchy, and notify your direct point of contact.
Besides the risk of injury, the producer wants to avoid a liability that could cost money and delay production.
Check In And Out
Finally, always check in and out with your point person on set. Depending on the size of the production, this could be either the assistant director or the director.
If you need to leave for any reason, make sure you notify the appropriate personnel, and then confirm with the individual once you return. The last thing you want is for the crew to be scrambling to find you because of some new development.
Wrapping Up On Set Etiquette
Dakota Fanning once said, "Often on a set you're cold, hungry, tired and it's still dark out. And yet, there's no place I'd rather be. It's the happiest I am, and the most confident."
Yes, on set productions can be frustrating and intimidating. But being mindful of these Do's and Don'ts, will help you be evermore successful in your future acting jobs.
If you want to learn more about auditions and on set etiquette, read how Matthew McConaughey balances preparation and spontaneity in his work.
An audition is your time to perform for the purpose of showing how you would do a part in a film, TV show, commercial, etc. It is a chance to show a sample of your creative work.
While this is a simple definition, it is an important way to view auditions. Surprisingly, even many experienced actors we talk to don't.
Even if the actor is skilled and well trained, develops a character that fits the story and genre, has rehearsed enough to make what's on the page come to life and is excited about the audition— something happens once they arrive at the audition. That something can be the difference between booking and not.
Once in the room, if the actor veers away from "showing a sample of their creative work" and the focus becomes "Do they think I'm good enough? Will I book it? What do they think about me? Are they judging me? Will this pay the rent?", the actor dramatically weakens their ability to do what they are there to do: create a spontaneous and real living moment as this character. In other words, PERFORM.
An audition is a performance.
From an acting perspective, the only difference between an audition and other performances is the size of the audience.
An audition is a chance to show how you would create and perform the role. There isn't a "right" way to perform it. There is the way you as the artist, the actor and the creator of the character would perform it, should you get the part. It's your take on the character and their approach to life. It's a sample of your creative work.
In the audition, the more you are focused on and participating in the life of the character you created, the more you and your audience (Casting Director, Producer, Director, etc.) will have a real and rewarding experience as the performance plays out, the more they will want to see you perform it again in whatever it is they are casting and the more they will want their audience to see you perform it.
Experiencing an actor being a character who is fully living life in an authentic and engaged way is what any audience member—from a ticket buyer on Broadway to a Casting Director on the Paramount Lot—responds to.
Focusing on doing consistently strong work that contributes to a story—and doing what you love—is not only personally artistically rewarding, it will win you respect from your peers, booked jobs —and perhaps even a big, fat movie star career and paycheck.
An audition is a sample of what you do. Do it with confidence and commitment. Let casting make a choice based on what you do and how you do it, not based on you trying to "do it right."
If you need help refining what you do in auditions, reach out to The Acting Center. We're experts at isolating trouble spots and helping you deliver consistently stronger and more effective auditions that lead to more bookings.
---
---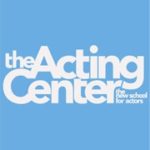 The Acting Center helps actors to gain control over their work, teaching them to rely on their own instincts, imagination and choices. Our scene study and improv classes produce confident actors who bring an original voice to every production.
In fact, the most distinctive thing about an Acting Center student is how different each one is. We train actors to speak in their own artistic voice—producing characters that are rich and layered. They become the artist they always wanted to be.
Theater, television and film are all collaborative mediums, so an actor must work well with other actors, directors, casting directors and many more. Our technique trains them to do just that! That's why directors love to work with Acting Center students.

When you think of yourself as an actor, do you think of yourself as your "brand?" Or do you think of yourself as an actor who is more interested in expanding your boundaries; someone who is committed to developing the skills and artistry to play the widest range of roles possible with equal strength and believability? The way you answer that question may tell you whether you are more committed to your acting or to your marketing.
When I worked at Halpern and Associates talent agency, actors we met would sometimes tell us their "brand." We appreciated their awareness of what they could do, but we only represented strong, versatile actors. We wouldn't send every client out for every role, of course, but we did expect every client to be great in every role we did submit them for. We never considered signing anyone who felt strongly connected to only one part of their personalities. Casting always loved our actors because they were so much more than a brand. When they would call to hire an actor they would talk about how the actor expanded the possibilities of the role, gave it dimension; they would thank us for sending them a "real actor."
Casting director Gayle Keller, (The Big Sick, Trainwreck, Louie) has this to say to actors: "You don't need to worry about your brand. Just be as prepared, interesting and true to yourself in the role as you can be. The bottom line is that you have to show that you're skilled and interesting." This is especially true in today's marketplace. With the writing and the overall quality of what we now call television being better than ever, actors are expected to bring more than they ever have to the audition and to the role. Gayle agreed with every other casting director I spoke to. They expect no less than a fully embodied human being in the audition and ultimately will hire you for the roles they think you are right for – your brand doesn't matter to them.
Brad Gilmore, known for casting such films as Girlfriend and A Bag of Hammers, prefers actors who are willing to show all of themselves and their talent, "When you audition for me, I'd rather not have you try to trick me into thinking you're this or that type. I want to see someone who has prepared extensively to bring the role to him or herself. If you're presenting a brand you're putting up a barrier between us and I can't get to know the real you. It's not acting, it's a sales pitch and I'm not buying."
The concrete nature of branding is also at odds with the constantly changing energy of life and the fluid nature of creativity. Living a life focused on putting forth a small, fixed idea of yourself can cause you to become rigid and non-adaptive, separated from the natural rhythm of human experience. You sacrifice your spirit of creativity, your artistry and your flexibility in the interest of pushing this prepackaged picture of yourself on the world. This compromises your overall power and effectiveness as an artist.
True actors spend their time not focusing on defending and selling a brand, but rather doing the work that allows them to go more deeply and more meaningfully into themselves and their acting. They are creatives who are always looking break out of the cage of branding and play with big boys, the real actors. They have an awareness of who they are and what they can play, but they never narrow themselves down to a brand because they know that a brand is far from the whole story they have to tell. They know that it's short sighted for actors to lose their focus as creative beings because they think they've discovered part of themselves that may sell.
One of my students looks like a big threatening biker. He's well over 6 feet tall, heavily muscled and tatted. He auditions for, and books, the roles that you'd expect. That said, he's never thought that that's all he could play and he never stops looking for ways to expand himself as an actor. Recently he was asked to audition for a recurring role as a lawyer on a network show! Because he never bought into the smallness of branding and seeing himself as just the "mean biker," he was able to easily tap into what he needed to audition for the role of a lawyer – and to book it.
Dale Raoul, a character actress well known for her work in True Blood, Under the Dome and now Heathers takes a similar stance. "Why put limits on yourself? Being typecast is somewhat unavoidable primarily based on what you look like. Let the outside world pigeonhole you. The job of the actor is to use imagination to explore a myriad of different personalities. This year alone I've played everything from a rich society matron to a down- and- out hoarder. What could be more fun or challenging?"
Without question, marketing is important to any actor's career. But, is it more important than the dedication it takes to be to being a skilled and compelling actor? In order to succeed as an actor, not just as a commodity, you need to be spending your time living with your eyes open, leaning into new experiences, growing and training to be that special actor who can breathe real life into any role you audition for. Before you start planning how to tell people about yourself, you need to have honed your awareness of the many facets of yourself and of your talent. If casting can see from your auditions that you are a grounded, confident, compelling and fully embodied actor– you'll become the person they have to hire. This is what actors who see this as their career aspire to and work toward. And that's the only "brand" you need to be.
---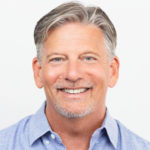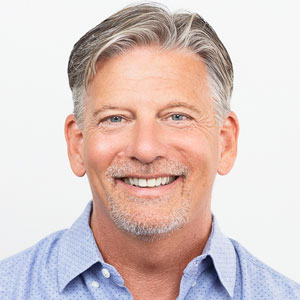 Craig Wallace's background in script development combined with his 16 years of coaching actors enables him to find the job getting moments that others miss. His expertise in breaking down text and years of coaching experience has made him "L.A.'s go to private coach." Sign up for his group or private classes at wallaceauditiontechnique.com.

There is never enough time to be ready for an audition, especially when it's the one you've been waiting for… the one you really want. When an audition comes, you usually have at most one day with the sides to be ready to prove you're the right pick for the role.
There is a tangible reality, the more you do something the better you get at it.
The more you audition, the better you get at it. The reason being, you are practicing your preparation and discovering what connects and disconnects you to living in the moment. Some characters will be easier and some will be harder.
It's important to work many kinds of scenes that challenge you. This way you stretch your skill set so you can grasp a range of abilities that support mastering your auditions. The more roles you feel you have rehearsed and worked, the more resources you have to pull from. Your preparation time will shorten the more you practice.
But the fact remains: You must be working on your acting skill prior to actually getting any audition. Being great is allowing yourself to be free to become the choice that will bring the character to life. And it's up to you to discover it.
Knowing how to prepare for the audition is half the battle. Here are some steps for your preparation.
1) First breathe. Don't overthink the sides when you first get them. First breathe, relax, and be.
2) Simply read the scene for what is on the page. Find out everything you can about the script. You'll want to answer these simple questions:
What genre is it: sitcom, film drama, procedural, etc.?
Who are you?
What's the backstory, what just happened?
Who are you talking to and what is the relationship?
Where are you, what's the environment?
These simple questions are important and will give you an understanding of the scene. If one or two aren't evident it is up to you to take clues from the material to decipher its code. This is why being able to analyze a script is so important.
3) Get up and play with a moment before. Experience where the character is emotionally and look for any changes in the feelings of the character. Are they winning or losing their scene objective?
4) Remember to listen and never plan your reactions. Respond organically from listening and hearing in the moment to what they are saying and what it means to you in the scene.
5) Explore and play. Try different choices. Pick the strongest choice that reflects what is most meaningful within the truth of the script.
6) Eliminate any negative thinking, any doubt that you may have in yourself. Run with the love of the process of discovery.
7) See each audition as a learning experience and give yourself plenty of room in your heart to enjoy them. Know that growing as an artist comes with the journey of booking sometimes and not booking sometimes. It's fun to act. Remember, every time you audition, you get to act!
Ultimately you book your dream role, as an actor, by preparing your whole life for it. You never know when it's coming. It could be next year, in two years, many years down the line or even tomorrow.
Stay focused on what you want and don't let the disappointments get the best of you. Oftentimes, auditions are opportunities to practice on the way to becoming the actor that makes an impact on the world.
For more on how to book the role and build your skill to achieve your artistic and career goals, get Kimberly's book, Acting with Impact: Power Tools to Ignite the Actor's Performance. Available at Samuel French Bookshop and at actingwithimpact.com.
---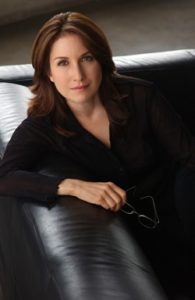 Kimberly Jentzen is a multiple winner of Back Stage Reader's Choice Awards: "Favorite Acting Coach," "Favorite Acting Teacher" and "Best of: Acting Coach". She has directed and/or developed over a dozen plays, including Yolanda King's critically acclaimed homage to her father, Dr. Martin Luther King Jr., Achieving The Dream. Kimberly won a Best Direction award from the Actors Film Festival for Reign. Reign went on to win nine awards including Best Short and Audience Favorite from the Louisville International Film Festival and New York Independent Film Festival. She also garnered awards for her film, Of Earth & Sky. She is the author of Acting with Impact and Life Emotion Cards, available at Samuel French Bookstore and at Amazon.com.

With literally thousands of competing actors out there…
What makes you stand out?
What gets you the audition?
What gets you the callback?
What gets you the avail?
What gets you the booking?
It sounds complicated, but, in fact, the answer is quite simple. All of these things occur when you do what only YOU can do. I'd like to repeat this because it is the primary factor to really being successful in this business. The above-mentioned things occur when you do what only YOU can do.
So, what does this actually mean?
It means that you MUST make what you do your own with complete confidence! This is what will set you aside from all the others. Every person is unique and when you are able to let that shine, positive things will start to happen.
The actors who come in and read with no emotions, forget their lines, try to be funny, try to be liked, rush through the scene or are so nervous that basic human functions are compromised, any chance of a fun and authentic read will be completely shattered and the chance of booking the job will be destroyed.
Now we have all been there and there is nothing worse than walking out of an audition with any of those, but on the flip side there is also no greater feeling than walking out knowing that you killed it in the room.
That's what keeps us going – that high you feel when you are 100% certain your agent is going to call with some great news. When the casting director thanks you on the way out with a big smile or when everyone in the room looks away from their laptop and laughs out loud at your read or when you shock even yourself on the way home from the improv choices you made or when you trust yourself and know that no matter what choice you make, it will be the right one.
Nobody is capable of bringing your personal uniqueness into the room because you are one of a kind. When you are able to fully embrace that fact, it will ultimately set you apart from the assembly line of standard actors who are constantly seeking approval by pretending to be someone they are not. These needy actors plague audition rooms day in and day out and casting sees right through them.
There will be so many things that will get in your way: the traffic in route to the audition, the lack of parking when you get there, waiting over an hour because they are running behind, noticing everyone around you in the waiting area that looks like a better fit for the role, the clients, writer, director, and ad agency who aren't paying attention.
All of these things must be pushed aside. You can't worry about any of these and you certainly can't take it personal because they are truly out of your hands. If the job is meant to be yours, nobody can take it away from you, and if it's not, then you won't get it. It's that simple. There is no point in beating yourself up, especially for things that are out of your control.
The minute I realized that I should not sweat the stuff beyond my control, my bookings went through the roof.
When heading into the audition room…
Be prepared Make strong choices Bring a little bit of our own personality to the role Have fun (Most importantly).  Sure, there are times we have our best audition in the car on the way home from the audition and we begin to question ourselves…
Why didn't I say this? Why didn't I think of that?
We are human and it's bound to happen again and again. But the more you do this, the more you will have those amazing auditions right there in the room where they need to be.There is something I heard years ago and I will never forget. Don't worry about the booking because that will only last a day or so, concentrate on making a new fan in that room because that will last a lifetime. How do you make a fan?
Confidence is seriously the key.
But let me preface that by saying there is a big difference between confidence and arrogance. Never trespassing into cockiness, but sheer confidence. You have to know that when you walk into that audition room, you will win it over regardless of the outcome.
You may not book this commercial, but you can bet that they will remember you and will call you in for something else. I can tell you from experience because it's happened numerous times. There will be directors who will ask for you by name from an audition you did months ago because, although you may not have been right for that particular job, you stuck with them.
You never know why you do or do not book a job, so once you leave the audition room, put it behind you and move on. It's out of your hands at that point. So before you beat yourself up for not booking the job, I can assure you there will be another one right around the corner, and chances are it will be even better.
They say this business is 33% Luck 33% timing and 33% who you know, but I think it's more like 75% who you know.
When they know they can count on you to show up, deliver with confidence, and make them look good, you can bet they will continue to call you in again and again. Despite popular perception, this is actually quite a small business and casting directors all talk and you can't keep talent a secret in this town.
The brand new book by David Banks
How To Make a Living As a Commercial Actor is available now at Amazon or Barnes & Noble
---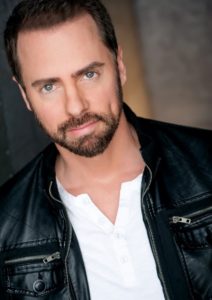 David Banks is an American actor. He is well known for his performance in several funny commercials. He has appeared in over 100 national commercials.
David studied at the Groundlings, which claims some of the funniest comedians such as John Lovitz, Will Farrell, Chris Katan, and Lisa Kudrow.
Since David's move to Southern California he has appeared in commercials with companies like Coors Light, Samsung, Eastwood, Reebok, Motorola, Best Buy, Hoover, Elephant Insurance,Little Caesars, Comcast, Red Robin, Mitsubishi, EA Games, Ditech, Milk, and Citibank to name a few. Banks recently joined Lisa Kudrow, Janeane Garofalo, and Fred Willard in the new hit cartoon Lovesick Fool. Directed by Dominic Polcino (The Simpsons, Family Guy, and King of the Hill).

Use what you know. Don't worry about what you don't know.
—Michael Shurtleff, playwright, casting director, and author
Maybe your friends tell you, "You're so attractive, you should be in commercials!" Or perhaps you've been approached at the mall by a talent agent who says your child is a natural and it'll be easy to get her into commercials.
Acting in commercials has the lure of seeming to be a simple profession. Everyone believes it's easy to get into, easy to achieve quick success, and of course you will make piles of money!
But as commercial director Kevin Emmons says about a British actor: "I was working with this actor on a shoot. He was classically trained and brilliant, and he is now suddenly in front of a teleprompter with all these lines, and he has to do this specific action while walking and talking . . . and by the third take he was overwhelmed. He said he acted his whole life and this [commercial stuff] is hard!"
Good actors make commercial acting look easy. However, saying words that are product-driven with little- to-no time to practice or rehearse, getting virtually no background explanation whatsoever, making it look like you're having an everyday conversation with a friend in front of complete strangers while the camera is rolling—it is all a lot more challenging than it looks.
A student in his late 50s took my 6-week A-Z commercial class. He was a successful ear/nose/throat surgeon, and typically impatient. After the final class he asked, "How long does it take to get a job?"
"Well, how long did it take you before you began prac- ticing surgery?" I asked with a smile.
He said, "Four years of college, two years of grad school and four years in a residency."
"Okay, and so what makes you think you can master commercial acting in six weeks?" I said with a little glint in my eye and steel in my tone. He was speechless.
Casting director Ross Lacy told me once, "I always laugh when someone says, 'Omigosh, I would like to be in commercials,' and I say, 'Sure you would! So would everybody. That's why these people are training and go to improv classes all night long because they make it look easy—and it's not! And the people who think it is are mistaken!'
Ross continues, "The one thing I know is that training is imperative if you want a lasting career in commercials. Of course there are stories of the person who walked in, booked the job, and made a pile of money off one spot. This is definitely the exception. The same odds apply to winning the lottery."
Just like my acting student /surgeon, most people wouldn't dream of trying to start a new career in any field other than acting without getting the proper training, doing whatever it takes to make themselves competitive.
---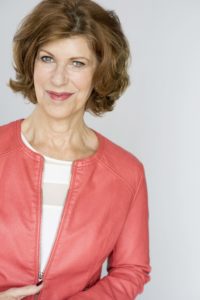 Judy Kain is an actress who has appeared in over 400 commercials. Most recently, she has had recurring roles on The Fosters, Hand Of God and The Odd Couple. Judy currently teaches acting and business of acting classes at her acting school, Keep It Real Acting Studios, in North Hollywood, California.