The holidays are over – Christmas vacation and families have come together – relationships have strengthened and the gifts of love and presents have been exchanged. It is a time to value family.
I remember years back when a parent came with her 7-year-old son who was auditioning for Les Miserables. When I said hello, he stood up straight, walked toward me like a soldier, reached out his small stiff hand and said, "It is a pleasure meeting you Ms. Haber." It felt like a well-scripted puppet giving me the proper words of etiquette, but totally removed of any sense of childhood. I pulled the child towards me, threw him on my lap and began tickling him. He laughed and started tickling me back and I thought, thank goodness, there is still a playful child left in him!
For years I was troubled with the concept of children being prepped for this business – by parents, acting teachers and agents/managers. I wanted them to have a childhood filled with playful memories – skate boarding, basketball, painting, and even hop scotch (though that might be outdated!). I realized, however, through teaching there were ways I could help children keep their childhood. My studio supports the kids and teens to prioritize creating a life though their endless imagination. Though we specialize in auditioning – by teaching them to enjoy each opportunity to live a life – they don't focus on getting the job and instead enjoy the process. The agents and managers are happy because the result will be booking more jobs even though our goal is for the kids/teens to live many lives! Even kids as young as 7 years old can learn to stop pretending through creating with sensory images. We have very small on-camera classes to give each child what they need. If parents want to send their kids to just have fun, that is great but have them go to a theater game or have fun doing school plays. If they want them to create living a life, send them to me.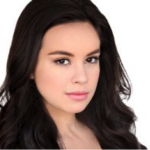 I want to share a story about Madalyn Horcher, who was one of the winners of "Big Break Hollywood," an event I arranged in Atlanta in 2008. We brought Madalyn out to Hollywood and during that time, she studied in classes at my studio and I coached her privately. It was such a life-changing journey for her that she ended up never going home! Though she loved acting, Madalyn missed her two younger sisters and older brother terribly. Additionally, she was home-schooled and felt pretty isolated. It was not an easy road. She gave up her childhood for a dream and felt the guilt that goes along with it: breaking up the family, investing a lot of money and uprooting everyone's lives. The whole family was living in a strange and expensive environment for one child's dream. I was so happy when Madalyn ended up going to a regular high school so she could have a real social life.
Parents often ask me, "how do I help my child not get upset if they are doing an 'emotional scene.'" I can remember coaching Madalyn where she was living the life of a fourteen year old that meets a child predator online and ends up getting raped by him. It was violent and horrific. Madalyn was so affected by this that at the end of the scene, with tears pouring down her face, she threw the papers on the floor crying, "I don't like feeling these emotions." I told her when the scenes are finished she needs to "turn off that channel" and put on one that makes her smile. She always remembered that she could "change the lens" whenever she needed. It is hard to believe that Madalyn is 19 now. I am proud of her for enjoying every life she lives. She was a series regular on "Gracepoint" living the life of someone whose brother was murdered. Madalyn remembered my advice to change the lens whenever she is finished with the "slice" (or scene) and come up with positive thoughts. Madalyn just finished her new movie, Jack Reacher: Never go Back with Tom Cruise. She loved it!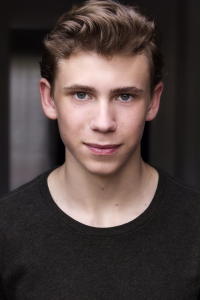 This year, I have the pleasure of working with an extraordinarily talented 16-year-old boy, Owen Teague. He came from Texas to study in my Teen Summer Camp. Once in a while, someone walks into my studio with so many layers to his own life that he could live anyone's life if he is willing to tap into his own. And he certainly is! Owen describes his first meeting with me:
"My first experience with Margie's technique was in her Teen Intensive Week, where she introduced me to a new, eye-opening way of approaching acting. She helped me create not just characters, but real people, and she is one of the most helpful, wise, and kind coaches I've ever worked with."
Owen auditioned for a new series and booked it! He lives the life as a troubled boy (series regular) on "Bloodline" starring my unbelievably talented former student, Kyle Chandler. The first week Owen and I face-timed (yes I am hip!) three huge slices to live. Because he had studied with me, Owen knew my language so my job was only to help him explore his imagination. They didn't give him any "back story" of his drug-addicted mother who had abandoned him yet she was an important part of his life. We enjoyed creating it and allowing all of these sensory images to feed him. As Owen put it
"I have been working with Margie on my series "Bloodline." It's been great "creating the life" and learning to use my imagination fully. It has also been fantastic working with her former student, Kyle Chandler.  Margie has touched so many lives and I am grateful she has touched mine!"
As your child takes this journey called acting, remember that the positive side of this adventure is the opportunity to explore their imagination and live someone else's life for an hour, a day, a week, or a month.  But in the meantime, let's let children enjoy that short window of opportunity we call childhood.  Once it is gone, you can't get it back. Madalyn and Owen have found the balance of both lives.  I hope you (and/or your children) will as well.
---

With 40 years of experience, Margie Haber is known as Hollywood's top audition coach. What is it that Margie teaches? The answer to that question is within title of her book:  How to Get the Part Without Falling Apart. Margie takes away the "three p's"- Pain, Panic, and Performance Anxiety- from the cold-reading & audition process and gives back the "Big P" – POWER- to the actor.  She teaches actors her philosophy, "Stop Acting and Start Living the Life", using her unique 10-step approach to breakdown the slice of life physically and emotionally, rather than intellectually.  Her revolutionary Haber Phrase Technique has helped thousands of actors use to use the page without losing the life, while supporting relationship and purpose. If you are interested in studying at the Margie Haber Studio, please check her website margiehaber.com or call (310) 854-0870.   The 3-month on camera program begins in January.)
Comments
comments