As actors, we audition, but we don't always get the role. This is part of the job. Sometimes we may not even be in the running, and other times we get so close we can smell craft services.
The director, casting director, or producer may respond positively; they may seem to love you. You're moving forward in the process. You perform for more members of their team in callbacks. They laugh, cry, are moved as you audition for them again.
Your agent calls: you're "pinned", or you're the "top choice", or "it's down to you and just a couple of others, but they love you!"
You think to yourself, "This is it! I got this role!"
Alas, your agent calls and breaks the news that they "went another way."
After hearing this, it can be hard to accept the compliments your agent relays about how much they "love your work."  All that resonates in your mind is that you didn't get it.
This can sometimes lead one to look inward– wondering, "what did I do wrong?  Why aren't I as good as that other actor?  What am I missing? Is it my look?  Are my dreams of playing roles like that just delusions?"  Etc., etc., etc.
This trip down "Self-Doubt Lane" is crippling to an artist.
So what can one do about it?
The Artistic Facts
Let's break this down into facts:
FACT 1
If you don't feel confident about how to consistently create a character and perform it in a compelling way, then you need to learn workable, reliable facts (not opinions) about the process of acting. 
These facts are exactly what we teach at The Acting Center.
In the above scenario, understanding what acting is wasn't the problem. You did great. They legitimately loved you!  They actually do admire your work.
Throw any question of "am I good enough?" out the window. That was not the problem.
Hold on to the fact that you performed a character that was  admired, and was engaging, exciting or moving.
This is the reason why you continued to be in the running.  You did your job well.
FACT 2.
Final casting decisions are made in relationship to many things that have nothing to do with the actor's skills or performance. 
Behind the scenes of a casting process there are many "cooks in the kitchen". The director, producer, studio or network all have their own ideas about the way the meal should come together. This relates to every aspect of the show – the style, lighting, shooting style, how the characters look or sound together, how they contrast with or complement each other, and on and on.
There are also financial considerations; how much money this or that actor will require, based on their popularity.
All these things, of course, are outside of your control.
The aspects that one can control are in preparing and researching the character, and in doing a great audition.
Again, in the scenario above, you already made it through many hoops. They called you in because you were the look and type of person they wanted. You survived the process as long as you did because you performed well, and they liked your take on the role.
Whatever behind-the-scenes factors played a part in another actor being considering a better choice is something you could not have predicted or controlled, and has nothing to do, really, with your "rightness" or "wrongness" for this particular part.
So skip the self-doubt! You did great work; they know it, you know it. You may not have booked the job, but you very likely made some new fans that will think of you for other roles in the future.
FACT 3.
The freedom to make personal choices as to how something should look, feel or come together is necessary to achieving effective art. 
This is a key point in letting go of any concerns about "the role that got away."
Let's say you had a show that you were casting. Wouldn't you want to have full artistic control on who was cast in each role, so it would come together the way you envisioned it?
This is one of the realities of the casting process: the creators get to choose the cast that works best for their vision, or for the vision of the creative team as a whole.
It is also one of the rules of making any art: one is free to choose what is made and how.
The freedom to make choices is part of the joy of artistic creation.
Your individual choices and ideas are actually what make your work desired and admired.
If one allows that freedom to exist in one's own work, one must allow for others to have that same freedom in theirs.
Focus On What's Next
Now that the "almost booked" audition is behind you, it's time to focus on the future.
If you feel you could be more confident or consistent in creating characters and performing them, don't wait–get into class!
If that role you lost is still something you would like to tackle, work on that type of role in class. You could find or get someone to write a short scene with that type of character and work on it in class.  You can even shoot it for your reel so that others can you envision you in this kind of role.
Lastly, realize that there are no lack of characters as alive and interesting as that one that "got away." New scripts and roles are written every day, and if you are actively honing your craft, you will be ready for them when you get the call.
Opportunities arise again and again in the course of a actor's career. Follow your interests. Create and perform all kinds of different characters at every opportunity, and the future will be filled with many roles for you to book and play!
---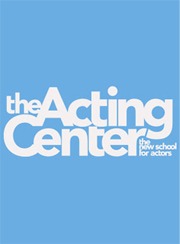 The Acting Center helps actors to gain control over their work, teaching them to rely on their own instincts, imagination and choices. Our scene study and improv classes produce confident actors who bring an original voice to every production.
In fact, the most distinctive thing about an Acting Center student is how different each one is. We train actors to speak in their own artistic voice—producing characters that are rich and layered. They become the artist they always wanted to be.
Theater, television and film are all collaborative mediums, so an actor must work well with other actors, directors, casting directors and many more. Our technique trains them to do just that! That's why directors love to work with Acting Center students.
Comments
comments
---
Written by The Acting Center