Commercials. Some people fast-forward through them, some turn their nose up at them, but thousands of actors compete to be in them.
Everywhere you look, you see commercials. Seriously. Think about it… in the movie theater before the main feature, on your iPad interrupting a game you're playing or incessantly popping up online before you can watch your cat videos. I mean, they're even on monitors at the gas station and the grocery store checkout line. You can't avoid commercials in life, so why avoid them in your career?
There is a lot of commercial work and you should be out there getting a piece of this gigantic pie. But how does someone book a commercial, you ask?
Their look?
Are they the type the director is looking for?
Do they say all the words correctly in the script?
Did they say it all in less than 30 seconds?
Surprise! It's actually none of the above. Actors have the misconception that directors and ad agency people know exactly what they are looking for in each role. While they may have a concept or an idea, they really don't know what they want until they see it walk into the room and get brought to life.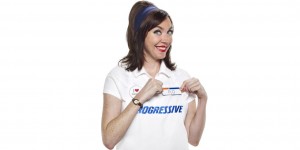 The actor who brings the spot to life with their unique perspective generally gets the part. In other words, personality is the key. Personality coupled with technique and confidence is intoxicating in an audition.
The easy part? You already have a distinctive, individual personality. The challenge? It's your job to make sure you bring your personality to every audition you go out for!
Who you are as a person is your biggest asset. Personality—the combination of your perspective, your uniqueness, your charm, your look—is what books jobs. No, it is not based on your ability to memorize lines. You will get callbacks because you committed to your choices and engaged them with your interpretation. You want to incorporate your special qualities, your competitive edge and your cast-able self into every spot when you audition.
How do you do this? One way is to pinpoint who you are as your most "cast-able self." Your cast-able self is what you look like to people at first glance. It may have very little to do with who you are as a person. This is where most people have a difficult time. An actor may project decisiveness and success like a powerful CEO type, but he's really a dropout who lives on a friend's boat. An actress may appear to be an uptight, prudish librarian, but watch out for her wild side.
This is where honest self-appraisal and the help of a great coach will serve you well.
A good commercial acting class often helps you discover your cast-able self. I always include this as part of the course for my commercial classes. It is vital to send actors out into the world of auditions armed with the knowledge of who they are and whom they will be cast as.
In my book, I Booked It, I talk about this with regards to commercial auditioning, but it rings true for every kind of project you will go out for. Directors want to know that you can make strong choices, bring the character to life, and will be easy to work with for 8-10 hours on a set.
In my classes, I teach my students practical, grounding techniques to access their personality and allow it to shine in an audition. With my new book, I'm excited to bring the lessons to a wider audience. My goal is to reach every actor who's serious about making a living in LA. I want everyone to experience the satisfaction of enjoying the audition process and living the life of their dreams in Hollywood. Nothing is more satisfying to me than the sound of a talented, hardworking, personable actor shouting, "I booked it!"
---
Judy Kain has been a full-time actress for over 35 years, appearing in over 80 television and film roles and 375 commercials. Judy teaches her successful audition technique to thousands of students at her Los Angeles studio, Keep it Real Acting. Judy has won multiple awards, including Backstage Magazine's 2015 Readers' Choice Award for "Favorite Audition Teacher."  Her latest book –  I Booked It!: The Commercial Actor's Handbook – teaches readers practical techniques for booking acting jobs.  Available now at Amazon and through her website, keepitrealacting.com.

Comments
comments