You read about it all the time: the actor who tells stories about what it took them to become an "overnight success." They talk about auditioning for years, playing summer stock, auditioning, studying, auditioning, working as a waiter, paralegal or kid's party clown, auditioning, studying and then getting the gig of a lifetime.
The moral of every one of these stories is not, "Good things come to those who wait…" The moral is, "Good things come to those who PERSIST!"
Some (very few) actors land an amazing gig that first time. Good for them. But for those of us who don't, our best chance is to keep at it, keep growing as artists and continue perfecting your craft.
That's what people in other professions do. To build their practice, doctors read the latest journals, study breakthrough techniques and continue their education. To make sure customers come back, mechanics stay up on the latest diagnostic equipment and electronics. And to keep their restaurant hopping, chefs work to improve even their best recipes.
There are plenty of ways for an actor to do the same. Take that play that only pays gas money, sign on to do that web series or watch that critically acclaimed Netflix series.
Whatever you do, stay industrious and challenge yourself to do more. If you're in class where you're not challenged enough practice and perform that monologue or scene that's outside of your comfort zone. If it's tough to get stage time in class, find a class where you can work a lot.
Acting is doing. You don't perfect your craft by thinking about doing. You gain more certainty and hone your unique artistic voice by doing. So do more.
Persist and you just might be the next "overnight success."
---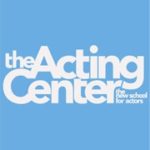 The Acting Center helps actors to gain control over their work, teaching them to rely on their own instincts, imagination and choices. Our scene study and improv classes produce confident actors who bring an original voice to every production.
In fact, the most distinctive thing about an Acting Center student is how different each one is. We train actors to speak in their own artistic voice—producing characters that are rich and layered. They become the artist they always wanted to be.
Theater, television and film are all collaborative mediums, so an actor must work well with other actors, directors, casting directors and many more. Our technique trains them to do just that! That's why directors love to work with Acting Center students.
Comments
comments