Last week, I saw a former student of mine on a morning talk show. He studied and coached with me for a few years. I got him an agent and he began to audition. After many auditions, he booked a few co-star and guest star roles and then finally he booked a series regular role on TV show, which made him famous. On the talk show, he was asked the pat question, "How did you get the role?" He responded, "I don't know. Guess I was just lucky." I wanted to yell at the TV (okay, I did yell at the TV!). "Why don't you tell them about the four years you spent working your ass off?"
For him to simply brush off all his hard work by saying it was "just luck," does not tell the whole story; the many hours spent in acting class, the millions of auditions he went on, the rejection and disappointment he had to work through and that "survival job" he hated.
It also sends a message to the aspiring actors out there watching that all they need is "luck" to be successful. Leaving out the key to success; hard work, commitment, passion and courage.
The word "luck" is thrown out there a lot, especially in Hollywood.
You hear it time and time again: "Oh, he was just lucky…to get that call, that meeting, that audition, that role." Or worse yet, when the actors themselves say, "I guess I was just lucky!"
In fact, many would suggest that all you need to make it in Hollywood is luck; that it's strictly a numbers game and a matter of being in the right place at the right time.
Actually, there is something to luck. I do believe in the idea of luck when it comes to our individual lives. We experience luck every day. Luck is when you win the lottery or when you avoid injury in a serious accident. Luck is when you're speeding and you zoom by a cop… just as he looks away. Luck is a cosmic blend of fate, karma and forces beyond your control leading you to (or helping you avoid) certain life paths, choices and events that will ultimately propel you to your destiny.
When it comes to your acting career, however, luck is very different. In your career, luck is something that you can help shape. You can bring luck on to yourself by putting out positive intentions. Positive intentions bring positive outcomes.
For an actor pursuing an acting career:
Luck is when preparation meets opportunity!
Write that down in your Actor's Journal. Read it again. In fact, say it out loud. This is a mantra I use and truly believe in. I've seen proof of it through the years. I've seen so many actors create their own luck simply by working hard, by being ready, by persevering.
If you work hard, luck will come your way. So you better be prepared. At some point, you will get an opportunity to meet the right people, audition for the perfect role, and book the job that will launch your career. You owe it to yourself and all the hard work you've done to be ready for the occasion.
Let me give you a concrete example of what I mean. An actor in my class told a story about a producer who came into his restaurant, where he was waiting tables. This actor had been working hard at his career for a few years. He was devoted to his training and he was always auditioning. He was talking with the producer about his acting career. The producer liked him and thought he was perfect for a role on his show. He called him in to audition the next day. The actor went home, got his sides, worked on his material, coached with me early the next morning, and went to the audition completely prepared. He booked the role.
As my student told this story in class, another student said, "Boy, were you lucky!
That's not luck! That actor was prepared for when the opportunity presented itself and that preparation paid off.
Luck starts with you putting it out there, stating exactly what you Want, what your goal is. You declare it to yourself, your friends, your family, your acting coach, the universe. It can be anything from your overall goal of being a successful actor to more individual goals like getting an agent or landing a good audition. You tell everyone, you make that goal your top priority, and you put yourself in the mindset that you WILL accomplish that goal.
Once you accept the notion that you can create and orchestrate your own luck, it puts your destiny back into your own hands.
---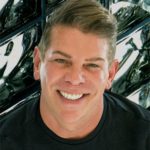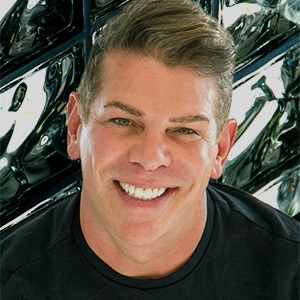 About Scott Sedita – Whether you're auditioning for a co-star or a series regular on a half hour comedy, sitcom guru and acting coach Scott Sedita will teach you The Sedita Method of sitcom acting, which comes with it's own terminology, coined phrases and unique glossary.
Scott's internationally best-selling book, "The Eight Characters of Comedy. A Guide to Sitcom Acting & Writing, 2nd Edition" has sold over 100,000 copies and has become a "bible" to Hollywood comedy writers, directors, producers, and actors and is used as a textbook in over 100 colleges and universities. Find Scott and his staff of professional actors, teachers and coaches at ScottSeditaActing.com.
Comments
comments