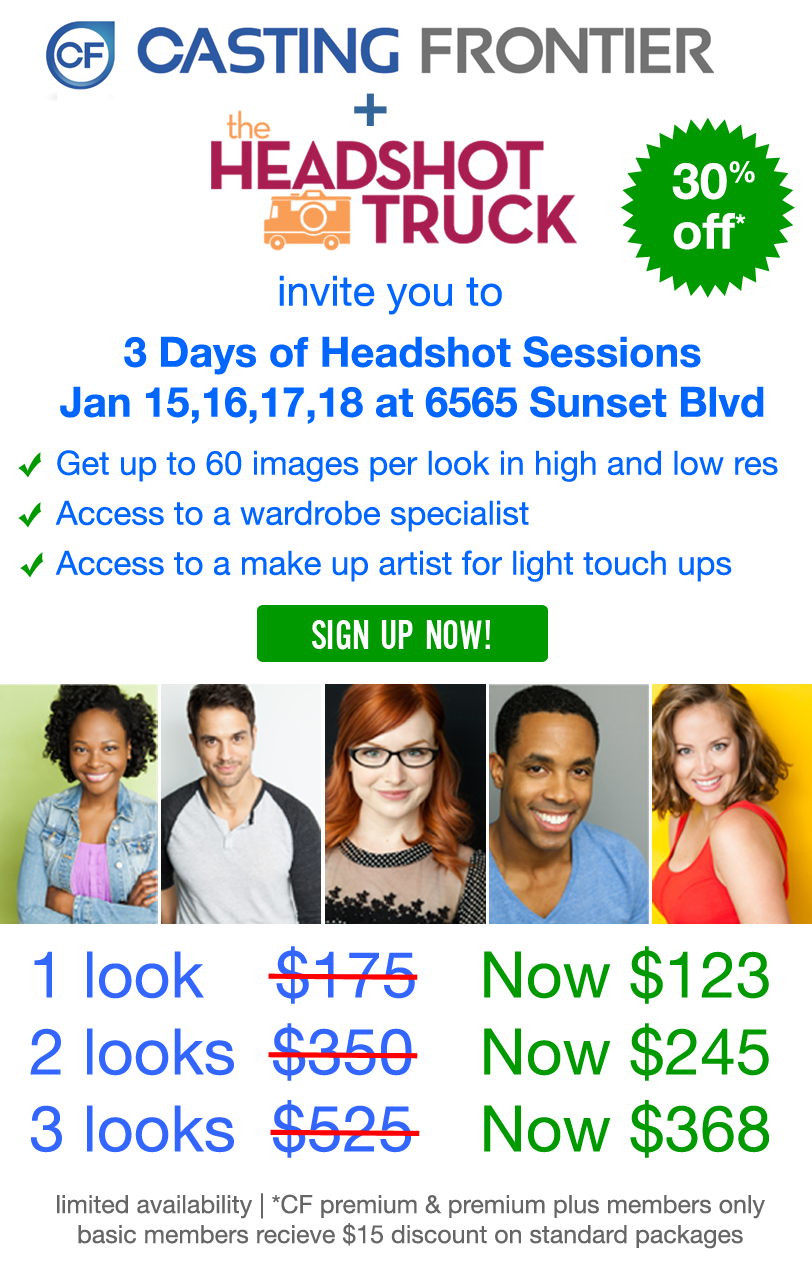 The Headshot Truck is an all-inclusive, mobile photography studio where actors can get headshots taken by a team of experts including a makeup artist, wardrobe consultant, and a photographer. If you've never heard of The Headshot Truck, you can check out their overwhelmingly positive reviews that many actors have written on yelp. Often enthusiastically mentioned are the convenient and affordable service, the supportive and knowledgable team, and most importantly, the quality headshots that are produced.
Casting Frontier Premium or Premium Plus members receive a 30% discount off the price of a photo session with The Headshot Truck for three days: January 15, 16, and 17th. Casting Frontier Basic members s receive a $15 discount on standard packages.
Keep in mind that there will be limited availability at this popular event, so sign up now!
Comments
comments