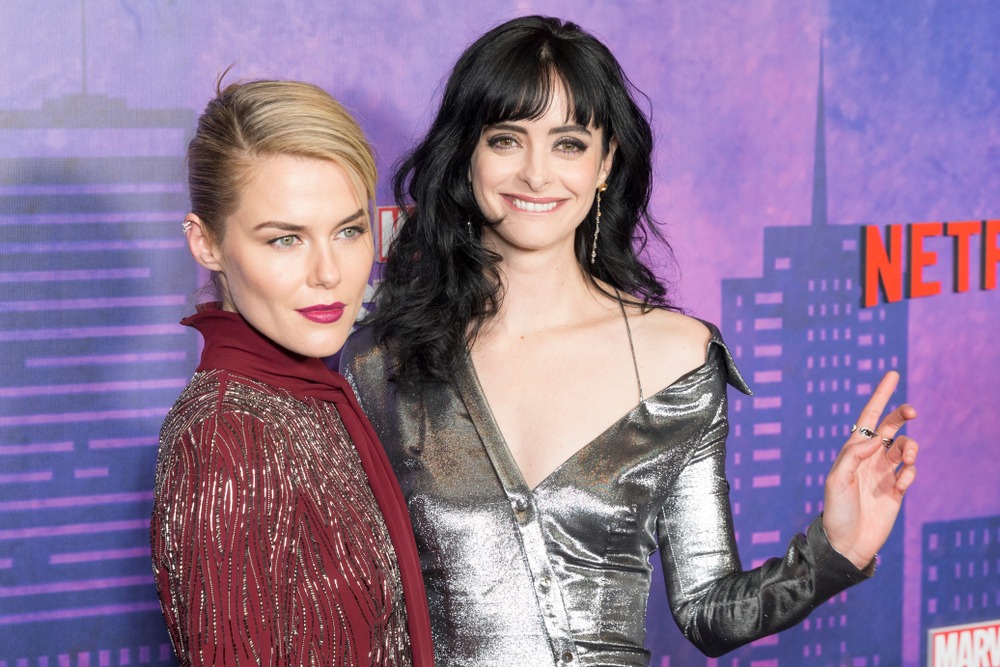 As actors dedicate themselves to studying the craft of acting, it's important to note that not all classes are the best match for everyone. What may feel like a supportive learning environment for some aspiring actors may feel like just the opposite for others.
Krysten Ritter
In the Off Camera interview above, Netflix series Jessica Jones star, Krysten Ritter recalls some New York acting instructors whose lessons she purposefully chose to ignore. First of all, she remembers sage acting advice that her fellow Breaking Bad castmate, Bryan Cranston once told her about the audition process: "'You're not going in to try and get the job. You're going in to do what you do great.'…he talks about that a lot." The model-turned-actress continued:
"That spoke to me in a really huge way, and I've kind of like hung on to that like, 'Oh yeah, you just gotta do you…I even remember when I was in acting classes in New York. I mean, I'm a spaz, and I'm super quirky, and I talk really fast. And everyone was trying to get me to stop doing all those things. And I watched that with other people too. Sometimes you come out the other end of these serious acting programs maybe without that thing that made you super cool. Without that thing that made you kind of different.""
Indeed, Ritter noticed she was landing jobs when she embraced her idiosyncrasies instead of suppressing them. For example, her "outgoing and bubbly and funny" personality was great for commercials which got her foot in the industry doors.
Gillian Jacobs
Notable alumni of the prestigious Juilliard School include talents such as Kevin Spacey, Viola Davis, Jessica Chastain, Adam Driver among so many other actors who went on to have enviable careers. Clearly, the performing arts conservatory offers a quality education. But that doesn't mean it's the right school for everyone. Take, for example, Gillian Jacobs. Years ago, the Love actress auditioned for Juilliard on a whim and, to her surprise, she was accepted into the distinguished school. But in the Off Camera interview below, the Community actress describes her painful experiences within the school's cut program that was in place at the time which cut one student from every sophomore class. To Jacob's dismay, the school notified her that she was being placed on academic probation. In turn, she felt judged for her every move. She put it this way:
"So you're in this office and you sat in a circle and each member of the faculty went around and told you how you were failing in their class. And it's essentially like, 'You're terrible at voice and speech because of this; you're bad at movement because of this; you were terrible in this play that we did; you were not good in this acting class; you were bad in your clowning class…'"
And to top it off, her credits wouldn't transfer which made the idea of leaving a lot more complicated. She said:
"So if you're cut from Juilliard, you had to start all over again…so it's essentially three wasted years and starting all over again somewhere else… And it took away my love of acting for a while."
But Jacobs managed to hang in there and she indeed graduated from Juilliard in 2004.
It's important to find a school that you feel supported in and accepted for the person that you are. Have you ever found yourself in a class or school that you knew wasn't supportive of you or your overall acting goals?
Want to get your acting career started? Sign up or login to Casting Frontier and start auditioning today!
Related articles:
Ben Affleck on How His Life Experiences Inform His Acting
Nicole Kidman and Amy Adams on the Need to Be Flexible
Naomi Ackie on Portraying Whitney Houston