How well do you know your business? You want to work in the entertainment industry, right? A career in film and television is your goal. But how well do you actually know the industry? And why is that important?
How many working directors would you recognize on sight? How many names of working directors do you know? Producers? If I was standing next to you in line at Starbucks would you recognize me? What about Steve Levitan, Ryan Murphy or Dick Wolf? And what does a Second A.D. do?
How many shows have you watched that are airing and casting right now? Some actors wait for auditions before they do any research. This means that everything they do is at the last minute. Is that really how to make yourself competitive in one of the most competitive businesses in the world?
Why should you care? Because if you're standing next to a working director at a film festival, wouldn't it be helpful to know it? You can't know everyone, but the more people in the industry you know, the more likely you are to recognize industry members when you see us. This doesn't mean that you should shove your headshot at every industry member you meet. You should, however, have things to say and the ability to talk to us comfortably.
Another reason to know the business is…because it's going to be your business! Isn't it just sensible to know the business you expect to work in for the next forty years? My radar always goes off when I speak to an actor and their knowledge of the business is almost nothing. If they did start to have any success it would be horrible for them to have to rush to learn everything while trying to focus on the acting work simultaneously.
If you are not sure you know what you need to know, here are a few ways to guarantee that you are on top of everything.
Meet a new industry member at least once a week. Go to a film festival, seminar, workshop, industry night, SAG-AFTRA event or anywhere else you can meet the industry. Best if there is a way for them to remember you, so events where you will not get face time are okay, but try to find ways to ask questions, get feedback on your materials, etc.
Get online and spend an hour researching your business. Watch videos on Youtube or social media. Share the best of what you find with friends that are actors and ask them to do the same. Do this once a week and before long you will feel more knowledgeable about how Hollywood works.
There's a ton of great information on IMDb.com and none of it is Starmeter-related! This is the best place to get reliable information about anyone's credits. You can see how many clients an agent has and how many of them are working regularly. Actors have never before been able to get all of this information at their fingerprints. Client lists used to be top secret. So take advantage of such a valuable resource.
Watch a new show at least once a week. If you want to work on television then you need to know television. What shows do you see your type on a lot and which ones don't seem to represent you as much? If you are going to target a list of producers or casting directors, shouldn't you know which ones are most likely to audition you?
And don't just watch the show. Watch the credits. Then go on our old friend IMDbpro and look up that show and see who is on it and who produces it and who casts it. The credits on TV go by so fast, the internet will be very helpful in making this information memorable.
While you are doing all of this, make sure you are also learning plenty of general information about how the business actually works. I highly recommend first-hand information because it is the most reliable. Intern at a talent agency. Intern at a casting office. Pay attention on set to what all the crew actually does.
Knowledge is power and an actor that knows every aspect of how this industry works will inevitably feel more connected to it. And that connection is crucial to a long, successful career that may have ups and downs along the way.
---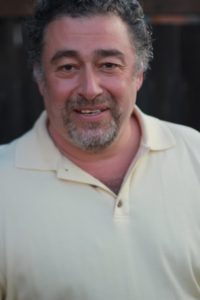 Mark Sikes began his casting career in 1992 for Academy Award-winning filmmaker Roger Corman. In the past 25 years, he has cast over 100 films as well as television series, commercials and web series. He has cast projects for Tobe Hooper and Luke Greenfield and many others. In the past few years Mark has also produced four feature films.
Based in Los Angeles, Mark has cast films for many markets including the United Kingdom, Peru, the Philippines and Russia. Domestically, he has cast films that shot all over the country in Texas, Ohio, Massachusetts, Virginia and multiple projects in Colorado.
He currently teaches three weekly on-camera, audition technique classes in West Los Angeles.  Follow Mark on Twitter @castnguy.
Comments
comments
---
Written by Mark Sikes