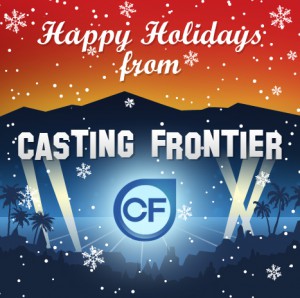 All of us at Casting Frontier would like to thank you for choosing our digital casting technologies, and extend our warmest wishes to you and your family this holiday season.
Here's to a New Year filled with an abundance of auditions, a bounty of intriguing roles to play, and consistent work!
In addition, here's a reminder of our Holiday Toy Drive which benefits Children's Hospital:
Imagine the difference your gift can make to a hospitalized child.
You can spread joy by bringing your unwrapped toys to Casting Frontier's office until 5:30 p.m. on Monday, December 22nd. We are located at 6565 Sunset Blvd., Suite 200 in Los Angeles, CA 90028. Click here for a list of items we are gathering for the children.
For questions about the Toy Drive, please call us at (323) 300-6129, or email us at [email protected]
Wishing you a safe and happy holiday!
Comments
comments