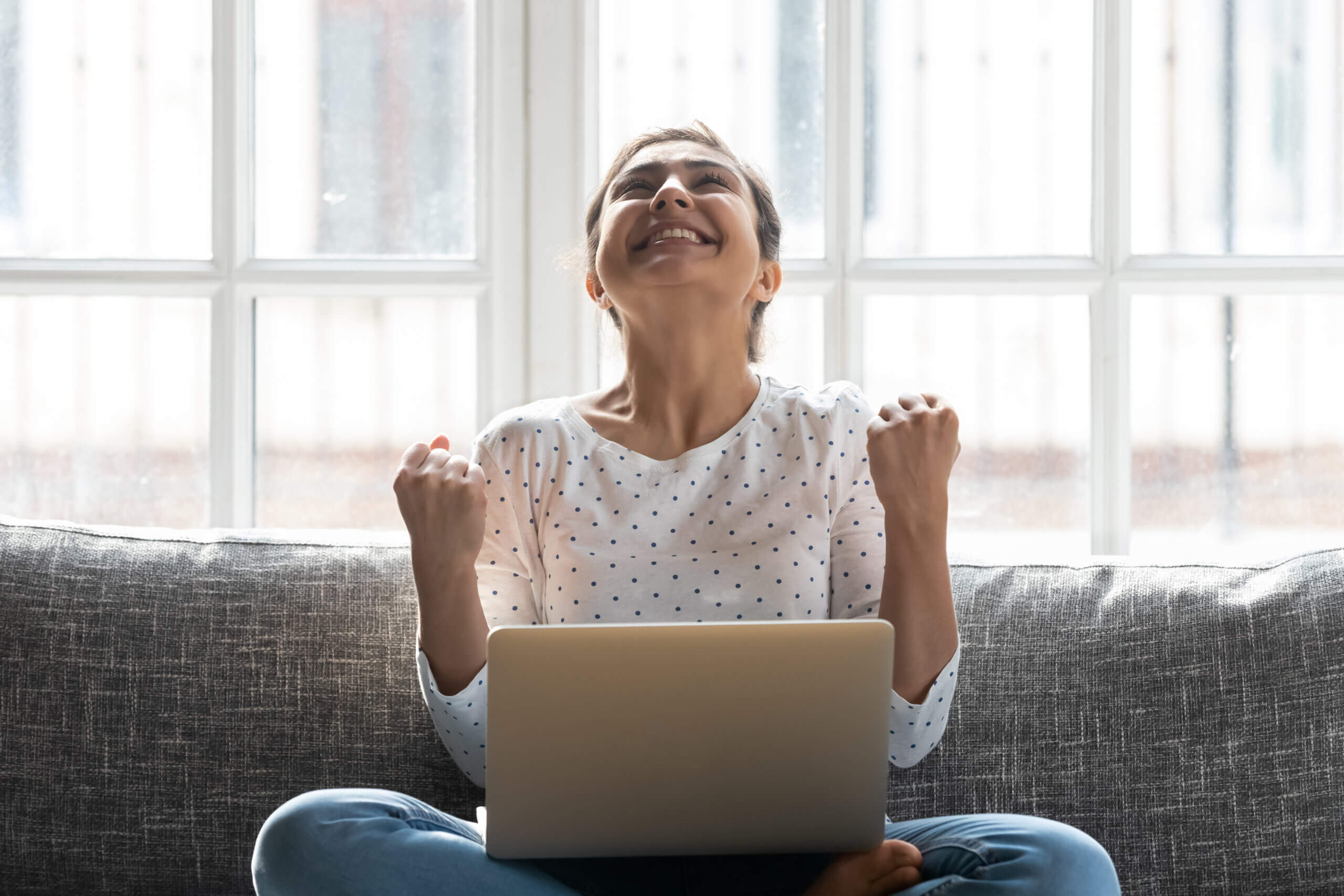 In the spirit of giving thanks, Casting Frontier is giving its members a week of free submissions and plenty of other perks! From November 14 through November 18, all members can submit to unlimited roles for free.
How can I submit for free?
To get started, all you have to do is sign up or log in to your Casting Frontier account and you'll have access to high-quality acting roles! Once you've done that, click on the "Direct Submit" button. This will take you to the Direct Submit Board, where you can start digging through projects and submit to as many as you like.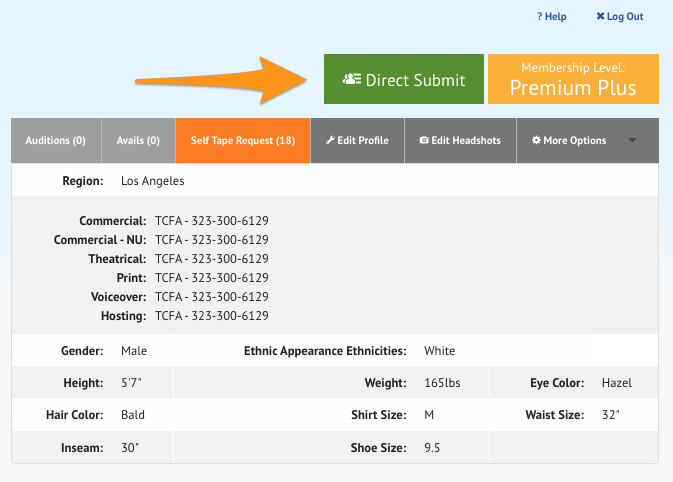 How do I submit for a role?
When you find a project you like, click on the role you would like to submit for and follow the directions the project creator has left for you.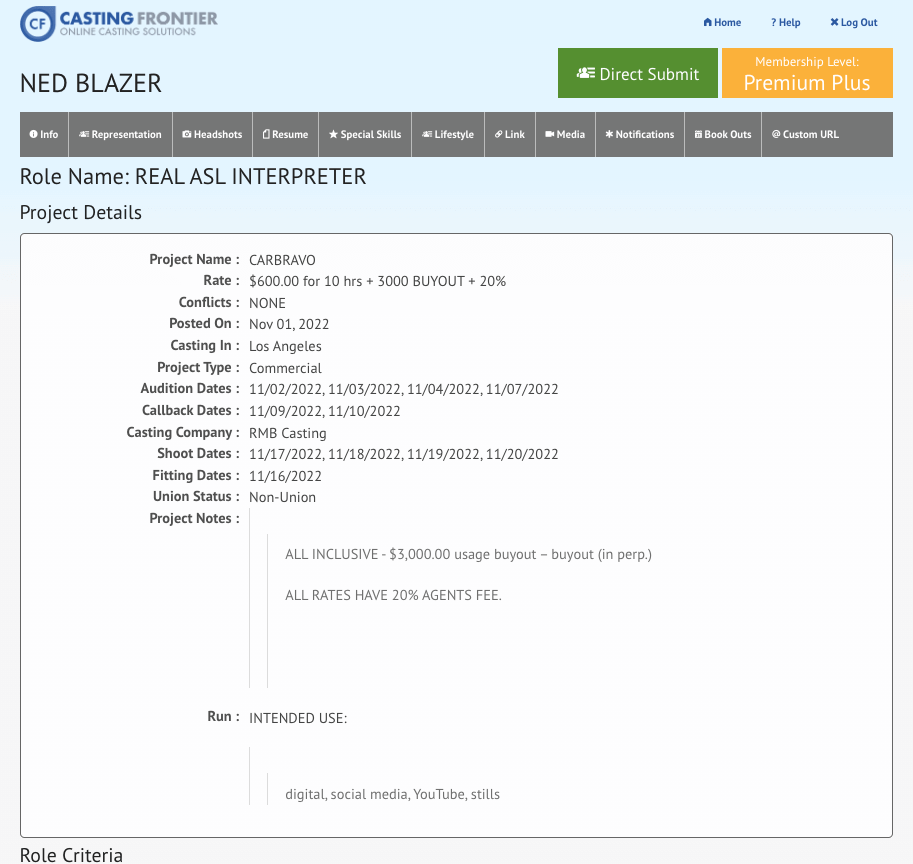 For a tutorial on how to submit for acting roles, watch the video below.
Once you've answered all the project creator's questions and have uploaded all the necessary materials (e.g., Uploading your self-tape audition, headshots and selfies or entering any special skills and experiences you may have), click the "Confirm Submission" button at the bottom of the role.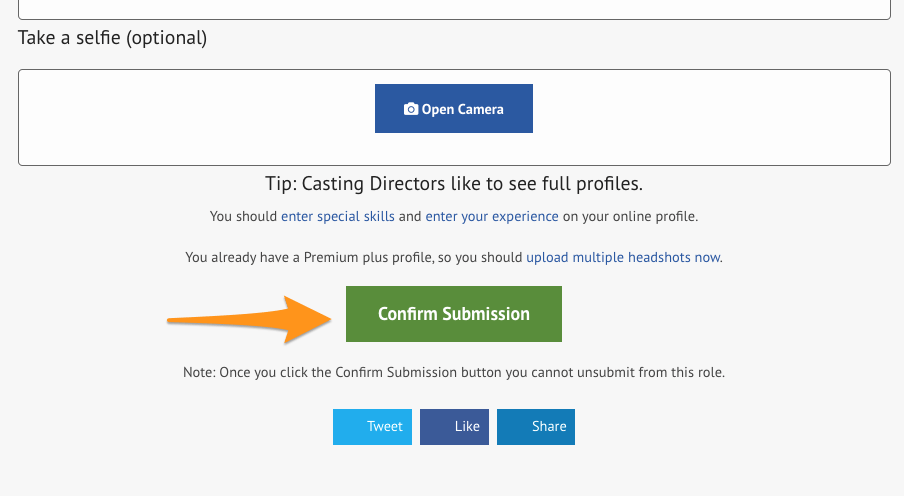 Before you submit, be sure to double check your information for accuracy and guarantee that your deliverables have been uploaded. Once you confirm your submission you will not be able to unsubmit or change anything.
Once you have submitted for a role, you will be able to receive self tape requests from casting directors. Members can also get discovered by an agent when they use Casting Frontier's Talent Finder tool.
Do I have to provide a payment method to participate?
You do not need to provide a payment method in order to experience Casting Frontier's Free Submissions week. To participate, you just need to sign up or log in to your Casting Frontier account. Although members will be prompted to upgrade at the end of the trial, upgrading is not required to take advantage of the free submissions period.
What if I hear back from an audition after Free Submissions Week?
If you submit for a project late in the week or do not hear back from a casting director until after Free Submissions Week has ended, you will still be able to continue with projects that you've submitted for during the trial without the need to upgrade your membership.
If there are any additional results from submitting for projects, such as self tape requests or contact with the casting director, members will get an email either from Casting Frontier's system or the casting director so that they can continue with these projects.
To participate in Free Submissions Week, all you need is an account with Casting Frontier. Once you sign up or log in, you'll have from November 14 through November 18 to submit to as many roles as you want. No payment method is needed during this time, and any results from submissions during the week will still be available for you to continue once the promotion ends. By participating, you might land a great role on Casting Frontier, and even an agent thanks to our Talent Finder tool!
Casting Frontier's Free Submissions Week ends Friday 11/18, so what are you waiting for? Sign up or log in to Casting Frontier and start submitting yourself to projects for free now!
Learn more:
Support Tutorials and FAQ For Talent
How to Submit a Self Tape Request
Commercial Audition Tips: What Casting Directors Want You To Know