It probably seems that you have to be careful about every little decision you make with your acting career. Take the wrong class and you can derail your training. Sign with the wrong agent and you can waste years. Accept that role with nudity and, well, you get the idea. One wrong move and it's all over, right? Wrong!
Actors that approach their careers with this brittle, inflexible ideology rarely find success because they avoid almost any risk along the way. I know so many people personally who gave up on their acting career because of so many missed opportunities and their refusal to think outside of the box. This isn't Wall Street. Inflexible just won't work here.
You are going to make mistakes. That is a given. We all make mistakes. I've made plenty. There are two things you need to do with these mistakes that will better equip you to reach your goals. First. make big mistakes. I don't mean that actors should jump into situations that are obviously bad for you. But take big risks. Do what terrifies you. If you're great at comedy, try some Stanislavski. If drama is your bag, then jump into The Groundlings. Same for jobs. Get out of your comfort zone and go after films you wouldn't usually pursue. Book a horror film. Book a faith-based film. Book a soap opera. Some will be mistakes. So what?
Mistakes can teach us a lot. They often teach us things we didn't know about ourselves. I've booked casting jobs that at first I wished I hadn't booked. Maybe I didn't like the people I was working with and would have chosen an easier path. But working with those people taught me how to be better at working with difficult personalities. I then take that with me for all future jobs.You will have regrets. But you'll almost never make a mistake that you can't come back from. And each of those mistakes will bring with it a lesson. Which brings me to my second point.
Learn from your mistakes. Or repeat them. Up to you. If you don't figure out the lesson from each mistake there is a strong likelihood that you will repeat it. For instance, if you make the mistake of staying in a class way too long, and fail to learn from this mistake, you will most likely jump into another class eventually and stay too long in that one, too. Get in, get what you need from the class and teacher, and then move on. So many actors would benefit from this one.
The same can be true for networking and marketing yourself. If workshops aren't working for you, don't spend eight years figuring it out. Try them for a few months, maybe a year, and then if there are no results, address the problem. Either go back to the drawing board and ramp up your training or simply try some other form of networking. It's often best to be networking in various ways at the same time anyway. The key is to figure out what isn't working and change it. That's how you get better results.
And then there are even some situations that we should not think of as mistakes. Try different things. Some will be mistakes. They may work for others but not you. It doesn't mean you were wrong and they were right. It just means that different things work for different people. Don't be that actor that eliminates things they didn't try because they didn't work for somebody else. Each of us must have their own trial and error experiences.
Making mistakes seems to take on a stigma for many people. We don't want to admit that we made mistakes because then we will have to feel stupid. But isn't the opposite true? We all make mistakes. So, to try to pretend that we don't and to hide our mistakes at all costs seems much worse. Admit mistakes, then you can better learn from them. You can't learn from something that you pretend doesn't exist.
---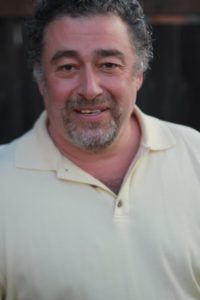 Mark Sikes began his casting career in 1992 for Academy Award-winning filmmaker Roger Corman. In the past 25 years, he has cast over 100 films as well as television series, commercials and web series. He has cast projects for Tobe Hooper and Luke Greenfield and many others. In the past few years Mark has also produced four feature films.
Based in Los Angeles, Mark has cast films for many markets including the United Kingdom, Peru, the Philippines and Russia. Domestically, he has cast films that shot all over the country in Texas, Ohio, Massachusetts, Virginia and multiple projects in Colorado.
He currently teaches three weekly on-camera, audition technique classes in West Los Angeles.  Follow Mark on Twitter @castnguy.
Comments
comments