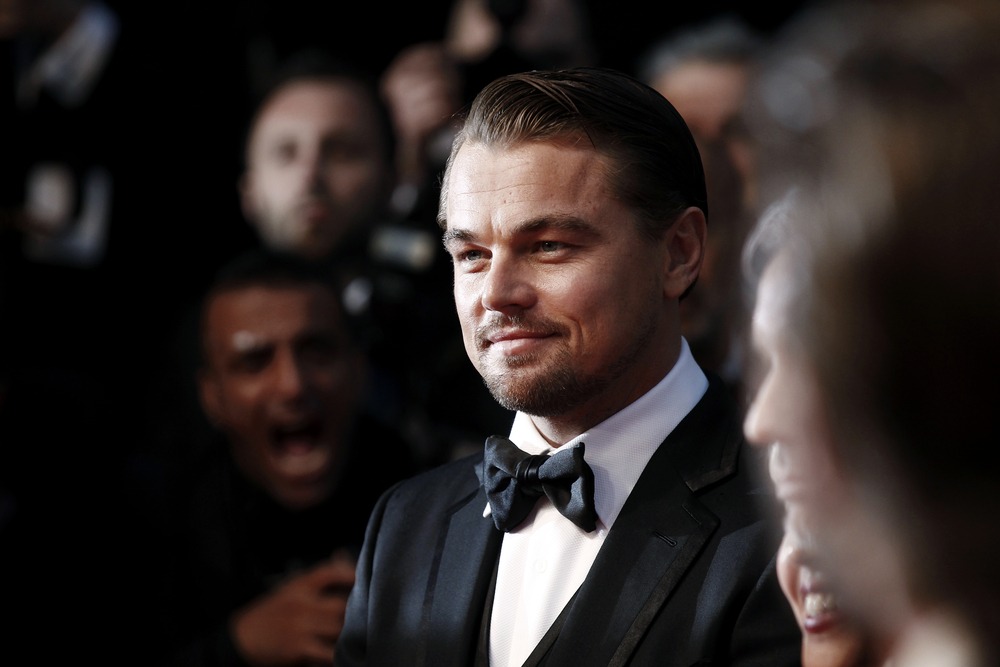 Five-time Oscar nominee Leonardo DiCaprio recently won a Best Actor Oscar for his performance in The Revenant. This honor has been bestowed on the 41-year-old star after decades worth of work in commercials, television, and film. In fact, his first gig was as a preschooler on the children's show Romper Room, and years later he landed roles in several commercials. Leonardo's early TV roles included the drama series The New Lassie, the soap opera Santa Barbara, and playing a homeless kid in the sitcom Growing Pains.
While his film debut was in a campy, direct-to-video horror film Critters 3,  just two years later DiCaprio's career took a big leap forward when he was cast as Tobias Wolff opposite Robert De Niro in This Boy's Life. In an interview with Deadline detailing his career path, DiCaprio spoke with nostalgia about this pivotal role, and the "culture shock" he felt going into the "big leagues." Leonardo revealed the film's director, Michael Caton-Jones, recently apologized to him for being "so mean to you when you were little." DiCaprio replied, "Are you crazy, you were the greatest big brother I could ever have during my first giant cinematic process. You talked me through everything. You told me all the fundamental basics. Like a little league coach, literally telling me how to run the bases because I had no idea." Leonardo explained at that point in his career, he didn't know what to do on a film set being that his previous work had been in more relaxed settings for commercials and TV. "I had no understanding when to…shut up. Like when you see Robert De Niro preparing, and I'd get a squeeze in the arm from Michael if I was telling too many jokes, or cracking up, or trying to converse with the crew members. He let me know. 'An actor prepares, Leonardo,'" DiCaprio told the magazine.
Auditioning for the part of Wolff at the age of 15, DiCaprio remembers feeling the need to "do something memorable." The audition scene was a heated interaction between him and De Niro involving a mustard jar. Leonardo recalls:
"[De Niro]'s like, 'Is it empty, is it empty?' and I just stood up and threw my chair down, or something, and screamed at him, 'No, it's not empty.' And then Bob had this smirk on his face, and just started slowly busting up, laughing in my face. And then he looked at everybody else, and the whole room started laughing."
The reaction in the room convinced DiCaprio that his risky choice was a big mistake. "I blew this. I blew this whole opportunity, " he thought. "But I guess they kind of liked it because Bob was like, 'That kid was…there's something interesting there.' And they brought me back," he continued. On set, De Niro demonstrated to young Leonardo how a serious actor approaches his work. "I remember how seriously he took everything, how focused he was, how he would play with…he'd just sit there, and you'd have to sometimes realize you were in the scene because you're just watching him do an improv riff. And you're like, 'Holy s*** I'm on camera, that's right.' You had to remember to be in the moment."
Have you ever worked with an acting ensemble that helped you set higher expectations on the way you approach your work?
Here is DiCaprio in his first job, Romper Room, from which he was fired for being disruptive.
https://www.youtube.com/watch?v=T14b4YvprYo
Want to get your acting career started? Sign up or login to Casting Frontier and start auditioning today!
Related articles:
Memorable Actor-on-Actor Advice
Juggling Self and Character
Actors Whose Childhood Dream Was to Become an Actor
Comments
comments