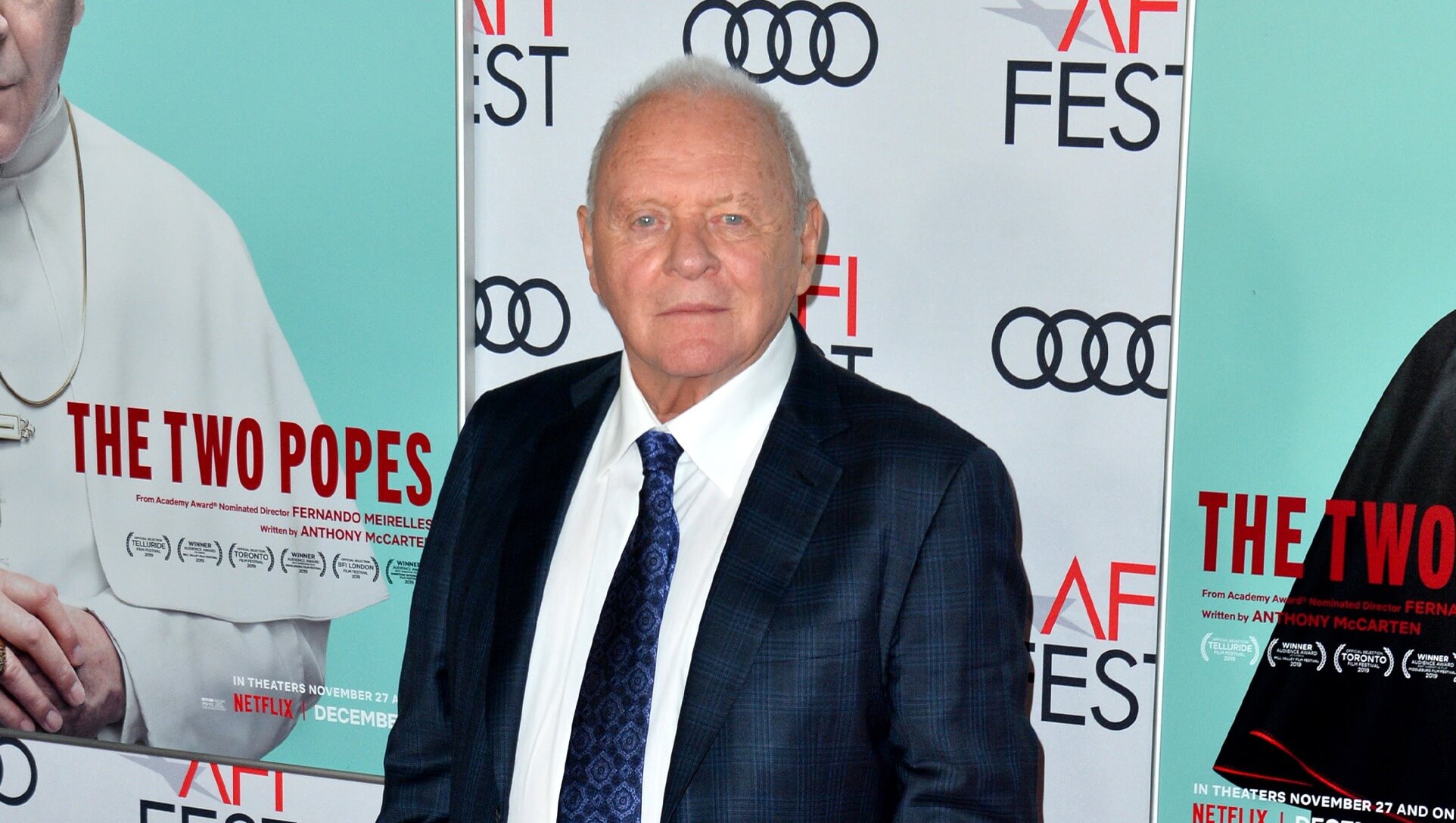 For years the Oscar-winning actor has asserted that "acting is not that difficult." In fact, his casual attitude about the topic even caused his wife to beg him to stop being so honest. Instead, she urged him to make up stories detailing all the complicated work involved in creating his most memorable characters—from the iconic villain Hannibal Lecter in The Silence of the Lambs to Pope Benedict XVI in The Two Popes. However, to this day, the Welsh actor refuses to fabricate stories about his personal experiences with the craft. He simply tells it as he sees it.
The Father
Three decades after Silence of the Lambs, Hopkins and Jodie Foster reunited for a Variety Actors on Actors conversation. The duo discussed Hopkins' stellar portrayal of an aging dad who's losing his memory in The Father, an acclaimed film that  offers a devastatingly empathic depiction of dementia. Hopkins insists co-writer and director Florian Zeller's painful and honest script was "so good, so clearly written" that he didn't need to do any research.
"I, being an old guy now, was able to easily fall into it. I've observed [dementia], seen it in other families, and it was painful for the family," the thespian explains. "I always attempt, especially if I'm getting old, to really simplify the process. I don't analyze too much. And when you have a really great script, it's like you have a road map. So I just followed the road map. It was that simple. And I didn't have to act old, because I am old—I'm 83 now. So my back aches and my knees ache.'"
The Simplicity of the Role
Hopkins again insists playing the father, Anthony, wasn't hard work. Instead, he says it was actually "easy" especially with such strong castmates as Olivia Colman, Rufus Sewell, and Imogen Poots. Now his work is being described as one of Sir Anthony Hopkins' best performances. In fact, he even earned a Golden Globe nomination for the part.
Foster responded, "You have this humble speak where you're able to say, 'It's all very simple,' and 'I don't think about it too much.' And I think I know what you're saying: mostly that you have to try to keep the distractions at bay and to try to focus on the simple things in a way so that you don't get distracted."
Hopkins responded, "When I was younger, I wanted to complicate everything. But now, working as an actor, I just learn the lines and show up and hope my instincts are okay."
Memorization is Key
When it comes to preparing for a role, the celebrated actor is known to memorize his lines by reading his scripts hundreds of times. By doing so, he not only enters the words into his mind but he notices even the smallest of details in the dialogue and the emotional states of the characters. 
"I learn the text so deeply that I think it has some chemical effect in my brain," he once said. "I believe in learning the text which is there. Once you know it so well that you can improvise and make it real, it's easy. You can't pretend to know—it's impossible to, and I couldn't do it. I've worked with actors who don't know their stuff, and they were just wasting everyone's time." His practice of learning the text so thoroughly enables him to give a relaxed, natural delivery—although always with his trademark intensity. 
When Jodi Foster continued, "It seems to me like you just keep getting better and better. Does it feel like you're accessing something now that you're older that escaped you a little when you were younger?"
In response, Hopkins affirmed the benefits of getting older. 
"But for me," he continues, "the thing is the text, the words. Once they're in there, once you've devoured those lines, then you can be free to move around and improvise within it to make it sound real. And so it is easier. And I enjoy the so-called hard work process, which is not hard. I enjoy keeping my brain active."
Want to get your acting career started? Sign up or login to Casting Frontier and start auditioning today!
Related articles:
Actors Reveal Their Vulnerable Moments
10 Podcasts Every Actor Should Subscribe to
Actor Spotlight: Jes Macallan from 'DC's Legends of Tomorrow'