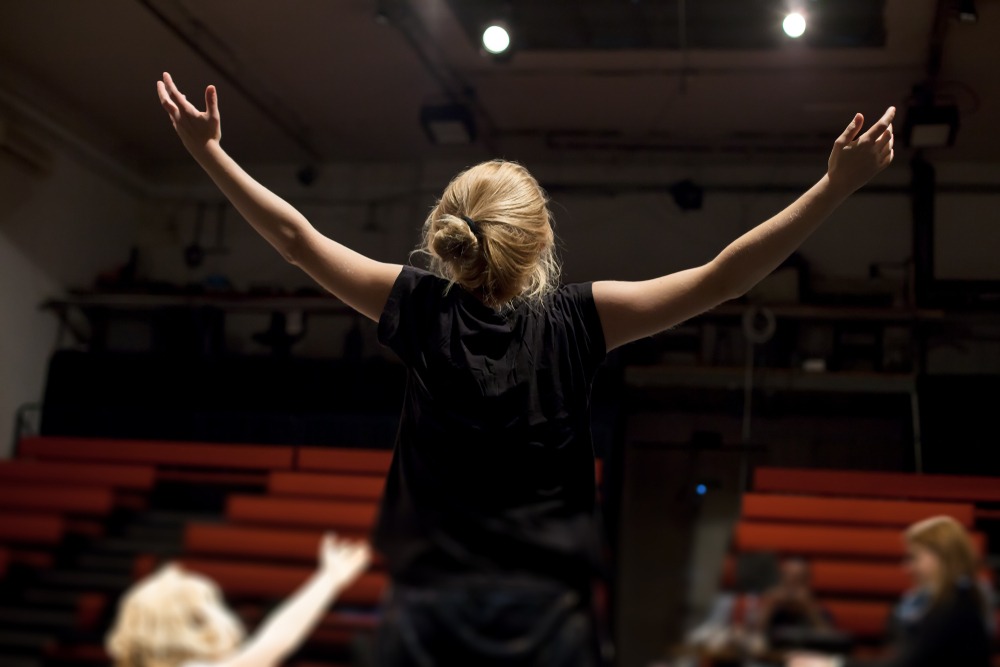 "You're not simply entitled to be an actor. You're not an actor just because you call yourself one. You earn it. You earn it by working." —Larry Moss
Legendary acting coach Larry Moss has a contagious passion for the craft of acting. He's worked with Oscar-winning actors Hillary Swank (Boys Don't Cry) and Helen Hunt (As Good as It Gets)—both of who credit Moss's guidance as instrumental to their acclaimed performances. Other students of Moss include Leonardo DiCaprio (The Aviator, The Wolf of Wall Street), Hank Azaria (Tuesdays with Morrie), and Michael Clarke Duncan (The Green Mile). Seinfeld's Jason Alexander once raved, "Larry Moss is probably the most knowledgeable, articulate, creative, compassionate teacher of acting in America today. He is solely responsible for transforming me from a talented person into an artist."
Moss' acting approach uses insights from Sanford Meisner, Stella Adler, Warren Robertson, and Uta Hagan, and he finetunes his instruction to the needs of each of his students' personal qualities and unique needs. "My heart, my teaching is in getting people to physically, vocally, intellectually, emotionally, philosophically, behaviorally come to life on a stage in front of a live audience—a lot!" he shares. 
In his 2005 book "The Intent to Live: Achieving Your True Potential as an Actor," Moss encourages actors to prepare a minimum of four monologues every three months. "Two contemporary, two classical … One's a comedy, one's a drama … And you work on it every day." With this in mind, Moss believes actors should be working diligently on their craft each day. Here are some of his priorities.
Vocal Work
Moss encourages actors to go to a vocal production coach to learn how to take command of their breathing and support the tone of their voice. Although this is a common practice in England, it's often overlooked in the United States. He likewise believes performers should work on dialects daily. "You warm up your voice, you do your monologue work—maybe work with a partner and you swap monologues," he says. 
Moss also advises actors to watch the performances of Daniel Day-Lewis and Meryl Streep with the sound muted to observe the physicality of their performances. Then watch again, this time with the sound turned on, to listen to their vocal performances. He believes the acting greats come from the theater and they "honor writers." 
Script Analysis
The job of script analysis is an education in and of itself. Moss urges thespians to spend eight to ten hours per day just as Olympic athletes do to hone their skills. "But invest yourself in the work because you love it and appreciate it," he urges. Moss is concerned, however, that performers these days tend to put their required reading on the back burner. He argues:
"So say you're doing four monologues every three months. That means that you study those plays, you study the character, and you work on the monologues in different ways every day … Imagine how many writers you have in your brain at the end of a year. What it does is it makes your imagination grow, it makes your emotional life grow, it makes your intellect grow, and it makes your compassion grow. You begin to see the awe of writers' gift to us. And I say the writer and the actor are the healthiest symbiosis I know. The writer can't function without the actor, and the actor without the writer."
Deep Dive Into the Character
Identifying and understanding the character is key. "You say, 'This is who I am. This is what I want. This is the obstacle to get what I want. And now what am I going to try to do to get it? And then you begin to choose," Moss says. But he argues against relying on spontaneity because both theater and film are "historic." That is to say, "Characters do certain things based on what the writer gives you. And there's rhythm and there's tempo, and there's physicality and behavior. It's a study; it's a craft … You keep growing, you keep working on good writers."
As for Moss' personal journey, he unabashedly insists, "I love the theater; the theater gave me my life," adding, "Acting is a gorgeous profession—if you give it its due."
Want to get your acting career started? Sign up or login to Casting Frontier and start auditioning today!
Related articles:
Daniel Kaluuya Wins the Oscar for Best Supporting Actor
Youn Yuh-jung Rocks the Oscars with her 'Minari' Acceptance Speech
Podcast Spotlight: Alyshia Ochse from 'That One Audition'