An audition is your time to perform for the purpose of showing how you would do a part in a film, TV show, commercial, etc. It is a chance to show a sample of your creative work.
While this is a simple definition, it is an important way to view auditions. Surprisingly, even many experienced actors we talk to don't.
Even if the actor is skilled and well trained, develops a character that fits the story and genre, has rehearsed enough to make what's on the page come to life and is excited about the audition— something happens once they arrive at the audition. That something can be the difference between booking and not.
Once in the room, if the actor veers away from "showing a sample of their creative work" and the focus becomes "Do they think I'm good enough? Will I book it? What do they think about me? Are they judging me? Will this pay the rent?", the actor dramatically weakens their ability to do what they are there to do: create a spontaneous and real living moment as this character. In other words, PERFORM.
An audition is a performance.
From an acting perspective, the only difference between an audition and other performances is the size of the audience.
An audition is a chance to show how you would create and perform the role. There isn't a "right" way to perform it. There is the way you as the artist, the actor and the creator of the character would perform it, should you get the part. It's your take on the character and their approach to life. It's a sample of your creative work.
In the audition, the more you are focused on and participating in the life of the character you created, the more you and your audience (Casting Director, Producer, Director, etc.) will have a real and rewarding experience as the performance plays out, the more they will want to see you perform it again in whatever it is they are casting and the more they will want their audience to see you perform it.
Experiencing an actor being a character who is fully living life in an authentic and engaged way is what any audience member—from a ticket buyer on Broadway to a Casting Director on the Paramount Lot—responds to.
Focusing on doing consistently strong work that contributes to a story—and doing what you love—is not only personally artistically rewarding, it will win you respect from your peers, booked jobs —and perhaps even a big, fat movie star career and paycheck.
An audition is a sample of what you do. Do it with confidence and commitment. Let casting make a choice based on what you do and how you do it, not based on you trying to "do it right."
If you need help refining what you do in auditions, reach out to The Acting Center. We're experts at isolating trouble spots and helping you deliver consistently stronger and more effective auditions that lead to more bookings.
---
---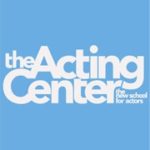 The Acting Center helps actors to gain control over their work, teaching them to rely on their own instincts, imagination and choices. Our scene study and improv classes produce confident actors who bring an original voice to every production.
In fact, the most distinctive thing about an Acting Center student is how different each one is. We train actors to speak in their own artistic voice—producing characters that are rich and layered. They become the artist they always wanted to be.
Theater, television and film are all collaborative mediums, so an actor must work well with other actors, directors, casting directors and many more. Our technique trains them to do just that! That's why directors love to work with Acting Center students.
Comments
comments