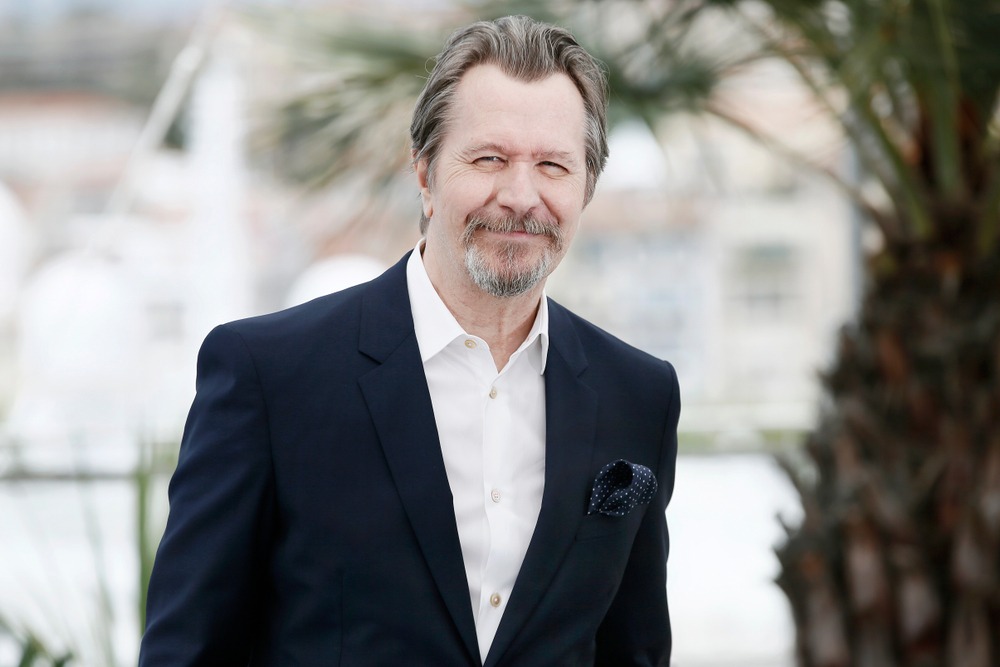 Being an exceptional actor takes a whole lot of skill level, dedication, experience, and sacrifice. Add to that, the mysterious "it" quality that great actors always seem to possess. But what do actors, from their unique perspective, say is important to cultivate what it takes to become a truly great actor? Although the required personal qualities or habits could fill countless books, here are a few examples of what actors have mentioned among their various interviews over the years.
Set a clear goal to become a great actor
Gary Oldman: "Wanting to be a good actor is not good enough. You must want to be a great actor. You just have to have that."
Pierce Brosnan: "The word 'star' doesn't mean an awful lot to me. 'Good actor' and having the respect of one's peers means more."
Tom Sizemore: "I didn't come to Hollywood to drink or get high, and I don't want to be considered a cool actor–I want to be a great actor."
Take Risks
Lena Olin: "To be a good actor, you have to be very smart. But to be a great actor, you also have to have a streak of, 'I'm an idiot, a complete lunatic.'"
Nicolas Cage: "To be a good actor you have to be something like a criminal, to be willing to break the rules to strive for something new."
Stay Open to Life
Lane Garrison: "To be a good actor you have to feel life and observe life."
Sarah Bernhardt: "He who is incapable of feeling strong passions, of being shaken by anger, of living in every sense of the word, will never be a good actor."
Peter Berg: "You know to me, being a good actor, the most important quality is you've got to love to play, and to just be open to anything."
Be on the outlook for opportunity
Denzel Washington: "Black or white good parts are hard to come by. A good actor with a good opportunity has a shot; without the opportunity it doesn't matter how good you are."
Bryan Cranston: "When you're an actor in grade school, high school, college, whatever, you start to realize what you're really good at, what you're kinda good at, what you're okay at, and you start to compartmentalize. But if you know yourself and what you're capable of, it's just a matter of opportunity."
Kristin Stewart: "I really, specifically, love acting, and I think it's a really cool thing to be really indulgent and follow that. I have a lot of ambitions in life, but for the next few years, I just want to be an actor. That's a lucky opportunity, and that drives me to want to be good at that."
Keep acting in perspective
Gary Busey: "There has got to be more to life than being a really, really, ridiculously good actor."
Katherine Heigl: "If I spread myself too thin, I'm not a good actor, I'm not a good mother, and I'm just really high-strung–and everybody hates me."
Shia LaBeouf: "If people perceive you as a good actor then they'll wish for you to be a good actor and they'll root for you when they watch you. But if you come out and you're going to clubs every night, people don't root for you anymore."
James Dean: "Being a good actor isn't easy. Being a man is even harder. I want to be both before I'm done."
Daniel Radcliffe: "There's no blueprint for where I should be. I see myself as a young, good actor who still has a lot to learn. There's nobody at any point in their career who is the finished article."
Anna Faris: "Blythe Danner is somebody whose career I admire. She's a great actress and does good work, but also has a life of her own. I love my job but, at the end of the day, I want to come home and watch a movie and drink a bottle of wine with my husband."
A Dose of Ego
Robert Redford: "I had just arrived in New York from California. I was nineteen years old and excited beyond belief. I was an art student and an acting student and behaved as most young actors did–meaning that there was no such thing as a good actor, 'cause you yourself hadn't shown up yet."
Jean Anouilh: "A good actor must never be in love with anyone but himself."
Sibel Kekilli: "Acting for me is like a ping-pong game. That's the secret of acting. When you have a really good actor, I always want to be as good as he is or she is."
What personal qualities or habits do you feel are critical for actors to have in order to become great actors?
Want to get your acting career started? Sign up or login to Casting Frontier and start auditioning today!
Related articles:
Advice Actors Would Give to Their Younger Selves
4 Actors on the Longevity of Their Careers
Actors Reveal Their Sources of Inspiration