A recent Variety article by Jenelle Riley details the fortuitous path fledgling actor Jeffry Griffin took to land on screen with Ryan Gosling in a number of scenes of the hit movie The Big Short. I love hearing success stories like this. It proves that if an actor positions himself in the right place at the right time, that ethereal dream of booking a role in a major motion picture with a star-studded cast is attainable – as long as the actor is prepared. According to the article, a PA on the film plucked Griffin "at random" from a pool of about a hundred background actors to play Gosling's assistant. Although I'm skeptical the decision was as random as it may have appeared to Griffin at the time — actors rarely realize how much thought goes into casting — Griffin proved he could rise to the challenge and went on to have a great experience shooting a scene with Gosling.
While congratulations are certainly in order for Griffin, there was one part of Griffin's success story that bugged me. It was this:
…he got a call two weeks later from Charlotte Gale in the casting department. She asked what he was doing the next day and he replied he was shooting a Louisiana Lotto commercial… "She said, 'Cancel it. You've just won the Lotto.'"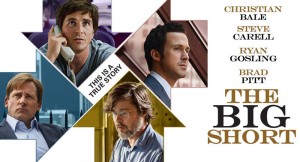 The article then goes on to explain that Gosling wanted Griffin back to play his assistant in additional scenes, and that a single day of work turned into two weeks of… Wait a second? Griffin was booked on a Lotto commercial and backed out of the booking the day before the shoot? I'd be interested to hear more about this little detail of the story that was glossed over as though backing out of a commercial booking is an acceptable practice. I certainly understand why Griffin made the decision he did. What actor in his right mind wouldn't rather be in additional scenes of The Big Short with Ryan Gosling instead of hawking lottery tickets to the bayou? In Griffin's case, his decision seems to have paid off. He ended up getting two weeks of work and, more importantly, gained notable screen time that might lead to future theatrical opportunities. Although it may have been a good move for Griffin, it could have backfired just as easily, and the ramifications of Griffin's choice still aren't fully realized. If he was booked as a principal on the Louisiana Lotto commercial, I can assure you he was not plucked at random by a PA, because that's simply not how the casting process works in commercials. How difficult was it for the producer of the Louisiana Lotto commercial to replace Griffin less than a day before the shoot? Did they have a suitable backup for him? Did they have to spend thousands of dollars pulling together a last minute casting session to recast the role? Did they have to spend tens of thousands to push the shoot because they lost their lead actor in the spot?
It's something that happens on occasion, and as someone who casts a lot of commercials, I've come to accept it as a reality of the business. It's happened in our office several times over the course of my career, and I always have to explain to the justifiably livid producers that I've never met an actor who moved to Hollywood to star in commercials. (In Griffin's case, he was in Louisiana, not LA… But I've never met an actor who moved to Louisiana to star in commercials either.)
---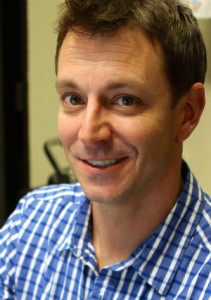 Justin Radley is a partner ASG Casting where he contributes his familiarity with both the SAG-AFTRA and non-union talent pools to find the best talent for commercials, television, and web-based content. His understanding of the SAG Commercials Contract and the CoEd (Industrial) Contract allows him to provide clients with sound advice on both bidding and talent negotiations.  Camera Left / Stage Right — a part of ASG Casting — offers a number of acting classes throughout the year.
Comments
comments