I was on a panel recently and one of the questions we were asked was: "what do you think the most important thing an actor needs to achieve success?" Someone said "passion," another panelist said "determination."
When it came to me I said, "Skills – passion and determination mean nothing if you can't deliver." When asked to explain further, I said that, as far as auditions go, the people in the room are looking to see if you have the skills make the role come life in a way that will engage the audience and enhance the project. They want to see the effortlessly connected, dynamic result of your hard work. If you go in to an audition passionately determined to blow then away, but you don't know what you're doing, all they'll see is an unfocused mess, no matter how determined and passionate you are to make it good.
As an example, I said that I had just come from my accountant that day. I didn't choose her because I admire her passion for accounting – I hired her because she knows tax law and can save me money. Same with my doctor. He may have had passion and determination to get through medical school, but all I care about is that he can read the lab results correctly and that he knows what to do when he puts the rubber gloves on.
It's about the skill. And even though our profession has a large creative and emotional component, in the end, how frequently you work will depend on how skilled you are at getting and performing the job.
While passion and determination aren't magic bullets and are far from being enough on their own, they can be helpful as part of a successful work ethic and as motivators to be the absolute best actor that you can be.
But, it's important to use these qualities in the most positively artistic way possible. With determination, for example, there is a big difference between stubborn determination and artistic determination.
When I hear some actors say that they're determined, it's many times code for bull headedness. It means that they're going to keep doing what's not working, but with even more energy.
Creativity is not linear. The answers that will most enliven your work and your life will be found through deep, open and honest exploration. So, being artistically determined means that you're aware of what you need to work on and doing that work willingly and energetically; to dive in and grow, enrich and improve.
It's not about trying to make it all happen your way – that's the stubborn kind of determination. Yes, it's about being driven, but more importantly, it's about being flexible, not fighting obstacles, but incorporating them as part of the path that life has laid out for you.
Determined to be a successful, working actor, but doing so in the rhythm of life and the spirit of creativity.
And yes, be passionate. But be passionate about the work – not the fantasy of fame and fortune. True actors are so excited about the process that they don't see it as work at all. They have a passion for knowing themselves more deeply and specifically, and a passion for connecting to other people. They're passionate about listening and learning about human nature. And they're passionately curious about acting in all of its forms and have a passionate dedication to learning and widening the scope of their art.
Having a strong sense of passion and determination and a week set of skills is a recipe for frustration and anxiety. You don't deserve something just because you're passionate about it – you deserve what you earn through doing the hard work of making yourself the most highly skilled professional you can be.
Someone saying that honing your skills and working your ass off may not seem as "inspirational" as telling you that being determined and passionate are going to be enough to succeed. But it's honest.
And to real actors, what could be more inspiring than to hear that the real key to success is getting better and better at doing what they love?
---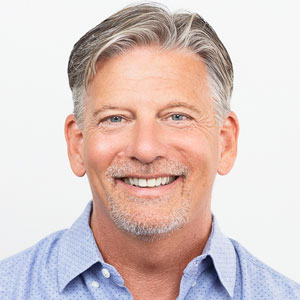 Craig Wallace's background in script development combined with his 16 years of coaching actors enables him to find the job getting moments that others miss. His expertise in breaking down text and years of coaching experience has made him "L.A.'s go to private coach." Sign up for his group or private classes at wallaceauditiontechnique.com.
Comments
comments