Use what you know. Don't worry about what you don't know.
—Michael Shurtleff, playwright, casting director, and author
Maybe your friends tell you, "You're so attractive, you should be in commercials!" Or perhaps you've been approached at the mall by a talent agent who says your child is a natural and it'll be easy to get her into commercials.
Acting in commercials has the lure of seeming to be a simple profession. Everyone believes it's easy to get into, easy to achieve quick success, and of course you will make piles of money!
But as commercial director Kevin Emmons says about a British actor: "I was working with this actor on a shoot. He was classically trained and brilliant, and he is now suddenly in front of a teleprompter with all these lines, and he has to do this specific action while walking and talking . . . and by the third take he was overwhelmed. He said he acted his whole life and this [commercial stuff] is hard!"
Good actors make commercial acting look easy. However, saying words that are product-driven with little- to-no time to practice or rehearse, getting virtually no background explanation whatsoever, making it look like you're having an everyday conversation with a friend in front of complete strangers while the camera is rolling—it is all a lot more challenging than it looks.
A student in his late 50s took my 6-week A-Z commercial class. He was a successful ear/nose/throat surgeon, and typically impatient. After the final class he asked, "How long does it take to get a job?"
"Well, how long did it take you before you began prac- ticing surgery?" I asked with a smile.
He said, "Four years of college, two years of grad school and four years in a residency."
"Okay, and so what makes you think you can master commercial acting in six weeks?" I said with a little glint in my eye and steel in my tone. He was speechless.
Casting director Ross Lacy told me once, "I always laugh when someone says, 'Omigosh, I would like to be in commercials,' and I say, 'Sure you would! So would everybody. That's why these people are training and go to improv classes all night long because they make it look easy—and it's not! And the people who think it is are mistaken!'
Ross continues, "The one thing I know is that training is imperative if you want a lasting career in commercials. Of course there are stories of the person who walked in, booked the job, and made a pile of money off one spot. This is definitely the exception. The same odds apply to winning the lottery."
Just like my acting student /surgeon, most people wouldn't dream of trying to start a new career in any field other than acting without getting the proper training, doing whatever it takes to make themselves competitive.
---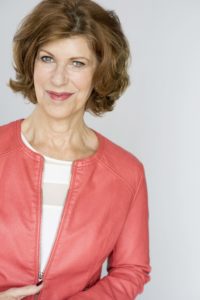 Judy Kain is an actress who has appeared in over 400 commercials. Most recently, she has had recurring roles on The Fosters, Hand Of God and The Odd Couple. Judy currently teaches acting and business of acting classes at her acting school, Keep It Real Acting Studios, in North Hollywood, California.
Comments
comments