A successful career in the arts and especially in the performing arts is difficult to think about as a product. After all, a human being is involved. The preparation necessary to become an actor is specific and requires an expenditure of dedication, time, and money.
By definition, your career is a focused application of a skill designed to provide earnings and satisfaction. Thus, no matter how personal an endeavor an acting career may be, certain principles of basic marketing can and do apply and ought to be employed even by the artist.
The proliferation of social media and the emphasis of having an online presence have created a marketplace crowded with options and information proclaiming the virtues of every product from toothpicks to artificial hearts. The focus on marketing offers has become essential.
Marketing – of any product – can be reduced to three essential principles: Product identity, packaging, and placement. When understood and effectively employed, these principles can help you navigate the overcrowded marketplace and enhance the prospect of success.
The "grandmother" of these principles is the first, product identity. Without a cleverly discerned and properly articulated statement of product identity, the second two principles, packaging and placement, aren't even possible.
It doesn't take many interviews or auditions for an actor to realize that there's more going on in a casting session than simply how proficiently a scene is read. It's obvious that there are other factors at play besides the quality of your craftsmanship. And because you are not able to see the audition from their point of view, it is impossible to understand how they perceive the work, the "product".
Product identity is pretty simple when you're marketing toothpicks or even artificial hearts. If you're trying to market one of those products, you can put it on a table in front of you, you can see it from the same angles as a potential buyer can see it. You can invite others to look at it with you. You can appreciate the item from their point of view and, thus, interpret the reactions they may have to the product. It isn't the same when you are the product.
What can you do about it? Find out what's going on in that outside point of view and integrate it with your interior point of view.
By taking these two essential actions, the two aspects of personal product identity can be a unified. From having the right photographs to having an effective website and social media presence to giving truly memorable auditions you can more effectively market your identity – your brand.
The above has been at the core of the Sam Christensen Process that I've been offering for almost thirty years. 2018 marks the final year that I'll be teaching my Process in person. I'm leaving Los Angeles and I'll be presenting an on-line version of the image and marketing work I invented. So, experience the Process as I created it – and enjoy the confidence and ease it produce as you build your career.
---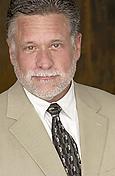 About Sam Christiansen:
Sam has had a career of well deserved lucky breaks (Public Theatre -New Talent, Arthur Laurent's assistant, Broadway Company Manager; Casting director-M*A*S*H, Clash of The Titans, The Champ; Personal Manager-Brian Stokes Mitchell, Jean Claude VanDamme, Rita Wilson) all of which lead him to create his landmark personal branding system and a lifetime of close personal work with actors. (Leslie Jones, Drew Carey, Dan Harmon, Will Wheaton, etc)
Comments
comments