How well do you share information about what is happening in your acting career? Do you play down your bookings and callbacks? Do you not mention them at all? Maybe you want to start being a little more competitive.
I frequently remind my students to utilize social media and other opportunities to promote their careers. But, just as important is how you talk about bookings and such. Call it "spin" if you want, but self-promotion is crucial to an actor's career until you have big enough news for a professional publicist to share.
Think about how to best convey information without making it sound less than it is. Don't just post or blurt things out. Think beforehand how to best share your news. And remember, just about everything can be made newsworthy.
Simply put, get comfortable bragging a little and never ever play down your accomplishments. So many actors shock me by talking about their work in a self-deprecating way. "Oh, it was only a student film." "I had a really small part." "It was just a little low-budget horror film that went straight to the internet." If you have ever said any of these things before, stop right now. If you have said all of them, you are in need of a total overhaul on how you share information. You have to learn how to do a little "spin."
The same is true for representation. If you take a bunch of meetings and no one signs you, keep it to yourself. Or say that you chose to wait before signing with anyone. Never let it seem like a negative. Listen how most celebrities speak on talk shows. That could be you someday so get used to it.
When you book a lead in a student film there is no need to advertise that it was a student film or even a short film. You booked a film. Post that you booked a film. Talk about how you booked a film. Tweet about that film you just booked. You aren't lying and yet you are now sharing the news in a better light.
Don't just share news once. It's about what you posted five seconds ago. This doesn't mean you have to post the same thing every five seconds, but you can't expect us to see it if you post it once. When I was promoting my documentary I learned first-hand how you had to pummel social media with news if you expect anyone to see it.
To keep things fresh you can post things with a slightly different slant each time. Take enough pictures and you can post different shots so that it keeps things new. An actor can work one day on a short film or web series and take 20 photos that could spread out over that many postings.
Always keep it positive, though. Social media is no place to air dirty laundry. Go through your agent if something is inappropriate or dangerous. Otherwise, stay complimentary and kind. If you're doing your social media correctly, then some of the folks on the production are now your FB and Twitter contacts so they will see anything that you post. Best if those things are nice.
And, as I mentioned, all of this also pertains to how you speak about your work in person. When you run into an industry member you haven't seen in a while, you don't want to sound like you are sorry you worked on a project. That may make them concerned about how you speak about all projects which in turn could affect whether or not you are called in for their future projects.
Most actors need to change how they present things on all platforms. A big part of it is ownership. You have to change how you think of things and then the rest of this will come easily.
Everyone can benefit from a little "spin," right? Forget the negative connotation and start using "spin" to your advantage.
---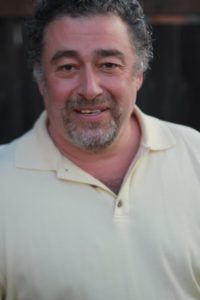 Mark Sikes began his casting career in 1992 for Academy Award-winning filmmaker Roger Corman. In the past 25 years, he has cast over 100 films as well as television series, commercials and web series. He has cast projects for Tobe Hooper and Luke Greenfield and many others. In the past few years Mark has also produced four feature films.
Based in Los Angeles, Mark has cast films for many markets including the United Kingdom, Peru, the Philippines and Russia. Domestically, he has cast films that shot all over the country in Texas, Ohio, Massachusetts, Virginia and multiple projects in Colorado.
He currently teaches three weekly on-camera, audition technique classes in West Los Angeles.  Follow Mark on Twitter @castnguy.
Comments
comments