This is part two in the three part series of The Three Pillars of Comedy (part one here)
DESPERATION
Storyline – Desperation is what drives the character's Want in an A storyline and B storyline. The storyline will revolve around a single character desperately wanting something, the obstacles they face and the clever, humorous tactics they use to try and get their Want. I call these storylines the Lovable Loser Storyline. It comes from The Lovable Loser character's defining trait of desperation. Any of The Eight Characters of Comedy who are driving the A or B storyline will step into a hopeful, desperate Lovable Loser Storyline.
The greater the desperation in a character's Want, the more conflict the character will be in, and the funnier the story. Whether the character wants to find true love, a better job, a new apartment, courtside seats for the Lakers, or just peace, they pursue their desperate attempts wholeheartedly, with great optimism.
At the end of the storyline (or episode), the character—more often than not—fails in getting their Want. Sometimes, however, 
their desperate attempts pay off and they do get their Want. If they
 do succeed, they'll find they didn't want it (or need it) after all. Either way, they learn something from it. But that doesn't stop them from trying a new approach (equally desperate) the following week. There is something inherently funny in watching somebody (like ourselves) who hopefully and desperately attempts to fulfill a Want, a wish, or even a lifelong dream.
Characters – Desperation is the adrenaline that fuels the character as they pursue their Want. That desperation is derived from various places, such as the character's history and temperament. This adrenaline energizes sitcom characters, making them slightly heightened, whether it's a single or multi-camera comedy. When a character incorporates this desperation, it is then complemented by other more positive characteristics such as endearing, hopeful and vulnerable. It is what keeps the desperation funny, thus keeping a comedy from turning into a drama.
When a character has a strong Want, high stakes and a heightened sense of urgency, this helps establish the timing, rhythm and pace of the show, bringing to life the Golden Rule of Comedy, "louder, faster, funnier."
The character that fully embodies this desperation is The Lovable Loser, a sitcom's comedic hero. If The Lovable Loser is the lead of a sitcom, they will always find themselves in a Lovable Loser Storyline.
Jokes – As desperation is found in the storyline and characters, it also manifests itself in the writing and the delivery of the jokes. Desperation is one of the underlying components in all jokes, setting the tone, as well as the rhythm and pace, of any sitcom. This is true whether it's a multi-camera comedy, which would have more of a setup/punchline format, or a single-camera comedy, where the jokes come quick and fast.
Whether the jokes are derived from a character's feelings of great insecurity, great irritability, or just from simple naïveté, desperation informs each and every joke. These jokes are written and delivered because the character needs to say them (many jokes come from a character's pain). These jokes are found in the dialogue, actions and circumstances (i.e. what the characters are saying, doing and what's happening to them as they desperately pursue their Want).
---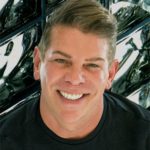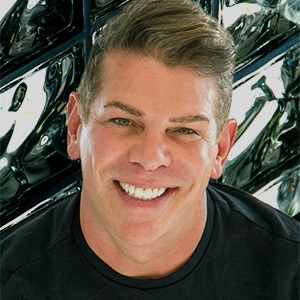 About Scott Sedita – Whether you're auditioning for a co-star or a series regular on a half hour comedy, sitcom guru and acting coach Scott Sedita will teach you The Sedita Method of sitcom acting, which comes with it's own terminology, coined phrases and unique glossary.
Scott's internationally best-selling book, "The Eight Characters of Comedy. A Guide to Sitcom Acting & Writing, 2nd Edition" has sold over 100,000 copies and has become a "bible" to Hollywood comedy writers, directors, producers, and actors and is used as a textbook in over 100 colleges and universities. Find Scott and his staff of professional actors, teachers and coaches at ScottSeditaActing.com.
Comments
comments