Whether you are a professional actor, have worked a little or are just starting out, you constantly have to redefine where you are at in your acting career and have a game plan to move forward. You very much have to think of yourself of the "product" and find the best way to market yourself. That requires you to shift the lens from the artist to the businessperson.
Have a great picture
Your headshot needs to be vibrant and alive. Your eyes are key: they must tell a story and reflect a rich inner life. It must make people stop and captivate them when they flip through hundreds of pictures.
Create a show reel
You want to grip people and make them take notice. Your show reel should contain many different characters that make intense and interesting choices. Pick the strongest moments you have from the films and TV shows you have done. With today's technology you can also shoot yourself performing short scenes with high production quality that you can add to your reel.
Create a professional resume
Pay attention to every detail of your resume—check your spelling and grammar!
Find an agent and/or manager
Make a list of potential agents and managers who you think could best represent you. One way to approach them is to write a letter to them as to why you think they would be a good fit for you. Let them know every time you book a job, invite them to see you in a play, and send them updated pictures. It's all in how you follow up.
Always be working
Get into a class or a production. You should always be going to the acting gym. People respond to the energy of a working actor!
Find auditions to go to
Always audition. You keep yourself sharp that way. Say yes to student projects. Today's student directors at USC, UCLA, Chapman and Loyola Marymount are the independent directors of tomorrow, whose films will be at Sundance, SXSW and Tribeca in the next few years. If you're in front of the camera, acting, you are never wasting your time.
Connect to other professionals
Meet with other actors, directors, producers and writers. Find out what they are up to, what projects they are working on right now or what they are in pre-production for. Pick their brains, have conversations. The more you do that, the more you expand your network and your understanding of how to move your business plan forward.
When you're thinking about acting, you're thinking about art—but it's called show business, so you have to do business as well. Until you build your team (agent, manager, lawyer and publicist) you have to wear their hats yourself. When you have a great strategy you have a great chance to conquer your acting!
---
Mic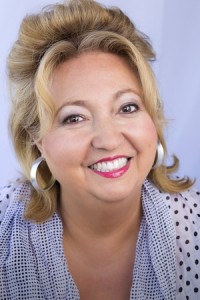 helle Danner is a renowned acting coach who works with A-List Actors privately as well as on set. Michelle trained with Stella Adler and Uta Hagen and was voted favorite acting coach by Backstage readers and featured coaching Andy Richter on The Tonight Show with Conan O'Brien.  Michelle has two books coming out in 2016, The Daily Ritual and The Golden Box.  Please find more about Michelle and her acting programs and classes at michelledanner.com.
Comments
comments