"We go to the movies, watch TV, and go to the theater to see not the ordinary or dull but the extraordinary people, how a person dealing with pain and trauma overcomes and wins by using that pain as a fuel. This is what I teach." –Ivana Chubbuck
Ivana Chubbuck boasts a 30-plus year career of coaching actors and many regard her technique as the leading-edge of acting in the twenty-first century. Her long list of impressive clients includes Academy Award winners and nominees Halle Berry, Jake Gyllenhaal, Jared Leto, Charlize Theron, Djimon Hounsou, Brad Pitt, and Elisabeth Shue. She's the founder and director of the Ivana Chubbuck Studio and author of the book The Power of the Actor which has been translated into 18 different languages.
Ivana considers herself a survivor and insists, "It was either that or die." Her painful childhood revolved around her mentally ill and hoarding mother who abused Ivana both physically and emotionally. Ivana uses her traumatic history to benefit actors by guiding them to explore their own pain, struggles, and fears. "I'm not just an acting coach, and I'm not a celebrity whisperer…but I bond with people by giving my truth, my stuff, my insecurities, my fears, my neurosis. I'm a screwed-up person and I probably could compete with some of the most screwed-up people on the planet…but I share that and I say, 'Let's together as a team try to overcome and evolve as human beings together. I'm not telling you what to do, I'm saying let's do this together.'" She can use tough love with actors, but she asserts, "You need to go there, but I need to go there too."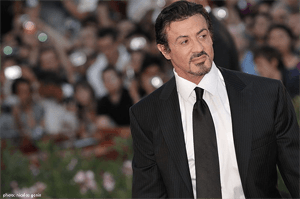 When Sylvester Stallone was to star in Creed, he approached Chubbuck saying he was terrified to take on the role of Rocky Balboa at the age of 69. He admitted that he felt his acting skills had atrophied. Also, the part presented a much more tragic storyline than the triumphant plots he was used to exploring. As Stallone once shared on NPR, "[Chubbuck] right away got into really subliminal, exploratory personal chambers that I wanted to keep closed. Like my son's death. I said, 'I really don't want to go there, I really don't want to talk about that.' She said, 'Well, that's what needs to come out. You need to express that. This is what this character is dealing with, that kind of loss, that kind of grief.'" With Chubbuck's guidance, Stallone soon came to feel safe enough to zero in on his deepest heartache. Indeed, he went on to win a Golden Globe and receive an Oscar nomination for his Creed performance. "It was very very cathartic to say the least," Stallone said of working with Chubbuck.
Ivana Chubbuck is used to being praised for her technique. She says actors across the globe approach her saying how she changed their lives, helped them feel more empowered, and even more hopeful in life. She believes when actors inform their performances with their personal sufferings, it leads to them overcoming those trials and results in a sense of joy.
Comments
comments