When you love your work, you are enthusiastic and more importantly, you are more open. You're lit up from within, and this light supports you in nurturing acting opportunities and the development of your artistry. Know that love isn't always safe; it's growth promoting. It changes us, shapes us and makes us more human because we invest ourselves and are willing to take the risks that love requires.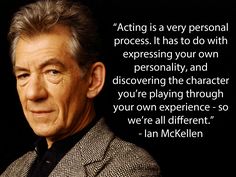 Regardless of training, skill or education, when an actor uses love, they influence the audience. By playing the love, the actor takes a stand and commits to the depth. In fact, all great performances usually have that underlying theme; the actor finds the love and plays it with all their heart.
WHAT DOES PLAYING THE LOVE MEAN?
To play the love in life, you must ignite the love within yourself that is passionate about what you do.
To play the love in acting, you must access that very passion of living in another's hopes, dreams and fears, in character.
Acting is living in another's pain and revealing it as your own.
It's also living into their pleasures and joys. But it is the identification of the pain that inspires the drive within each character to go after life. Pain is the agitator that pushes us forward to change.
When you love acting, you love characters. When you begin to dig, to really uncover, understand, digest and own the character's thoughts, feelings, actions and behavior—you are living in that passion. It begins with a relentless drive that will continuously challenge and yes, many times, trouble you. An actor doesn't settle for a superficial, surface understanding.
The actor generates a character that breathes life.
This means investment in motivations and individual histories. Every story, every world that you don't know is a new beginning. It becomes a new understanding and expansion of what it means to own the character. The character cannot see outside of themselves and it is up to you to climb into their perception and view their world through their eyes. By gaining insight into the seed of their origin, the actor goes from reading the words to possessing them.
The first step to playing the love is to release any judgment of the character. When you release judgment, you feel closer to the character and you "get them." And when you can relate to them and can love them, you bring forward a freedom that will allow you to play them effortlessly.
---
Kimberly J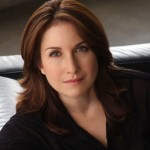 entzen is a multiple winner of Back Stage Reader's Choice Awards: "Favorite Acting Coach," "Favorite Acting Teacher" and "Best of: Acting Coach". She has directed and/or developed over a dozen plays, including Yolanda King's critically acclaimed homage to her father, Dr. Martin Luther King Jr., Achieving The Dream. Kimberly won a Best Direction award from the Actors Film Festival for Reign. Reign went on to win nine awards including Best Short and Audience Favorite from the Louisville International Film Festival and New York Independent Film Festival. She also garnered awards for her film, Of Earth & Sky. She is the author of Acting with Impact and Life Emotion Cards, available at Samuel French Bookstore and at Amazon.com.
Comments
comments