An Actor Prepares is one of the most popular books ever written on the craft of acting. In it, Constantin Stanislavski begins to outline his approach to acting by taking readers inside a mock class. Most actors consider this book to be mandatory reading for students of the craft. Being prepared is essential for actors who want to succeed in film and television. So let's get you prepared to audition!
Here are some ideas to help you walk into casting offices every time and know that your audition preparation will set you apart from the other actors we're seeing.
Research anything in the scene if you are not 100% aware of the meaning. If you are reading for a doctor and you have medical terms in the sides, look them up on Google so you can actually speak with the authority of the character. Also, check pronunciations. It's a small detail but that is where you score highly in auditions. Attention to detail. If your character should know how to pronounce legal terms or foreign countries, then so should you.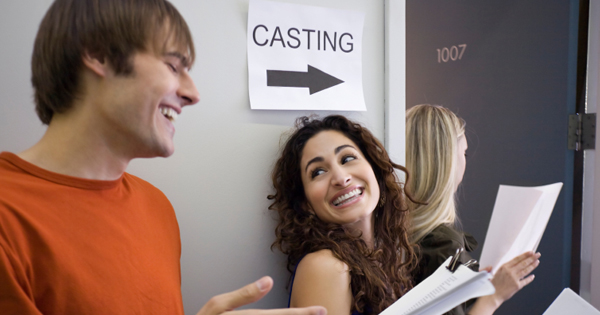 Sleep. This may sound obvious, but I hear from so many actors how they didn't do their best in the room because they didn't get proper sleep the night before. Get off work early if you have to. Treat this audition like it might be the one that will change your life.
Organize your materials the night before. You don't want to be running around your apartment twenty minutes before your audition. Have a clean copy of your sides already printed out. Make any wardrobe choices the night before. And while I am not a big fan of props, if you do decide to use one, make this call the day before as well. I've coached hundreds of actors for auditions and usually the worst ideas pop up the day of the audition when the nerves start to kick in.
Don't second guess your choices as you are sitting outside my office. You arrived at your choices carefully. There is any number of ways to do the scene so it is natural for ideas to pop into your head the morning of your audition.
Eat and drink healthy. Good idea to do this at all times but as soon as you get the audition it is a GREAT idea not to eat fast food, pizza, or anything else that will mess with your chemistry. Have a healthy breakfast so you know that you are taking care of yourself.
Print out TWO copies of your scene. You can keep one clean copy to use at the audition and one to mark up any way you want. You want to be able to make notes all over the sides but it will be beneficial to be able to change those notes as needed. This way you have one copy to mark up all you want and you will still have one you can take with you to the audition.
Some actors also like to write out a version of the sides that eliminates descriptions and extra text. You can customize this copy to any font size. You can print it out in bold text.
Physicality. Make sure you consider the physicality you might introduce into the scene. Some scenes might call for you to be very still, but try out some gestures to see if any fit the character.
Space. Not the final frontier – the spatial aspect of your audition. Many actors don't consider this when preparing their scene. How should you move in the scene? Even though the majority of auditions are taped now, you can still move around a little. You can step in. You can back away. Of course, you don't have to move. But it's something to think about every time.
Signature. It is not enough to walk in and read for a guest-star role and just do what it says on the page. I want actors to add another dimension to the bigger parts I'm casting. Many actors hit a wall and cannot book more substantial roles and this is why. Make the part your own without re-writing it. You often have to look outside the scene to find this. What is your character passionate about? What type of sense of humor do they have? What's their home life like?
Arrive at your choice via a process of elimination. You may get a great idea for the character right away, but if you want to be sure it's your best one, try on a few other options first. Do this the day before. Don't second guess your choice fifteen minutes before the audition. Consider other choices well in advance and trust your process.
Who are you auditioning for? Research the casting office and if you can look up the producers and director, do it. The more information you have, the better prepared you are. What if you and the director have friends in common? Maybe the producer has hired actors or crew members that you know. It's good to know these things in advance.
It may seem like all you have to do is enter a casting office and read your scene. Hopefully this list will make you think twice about that.
---
Mark Sikes began his casting career in 1992 for Academy Award-winning filmmaker Roger Corman. In the past 24 years, he has cast over 100 films as well as television series, commercials and web series. He has cast projects for top directors such as Tobe Hooper, Mark Jones and Luke Greenfield and many others. Domestically, he as cast films in Los Angeles as well as in Texas, Ohio, Massachusetts, Virginia and multiple projects in Colorado.
He currently teaches on-camera, audition technique classes on Sundays and Wednesdays in West Los Angeles.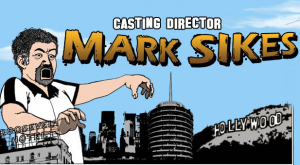 Comments
comments