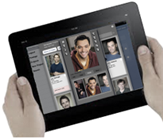 Director Mobile Pack
Our mobile casting software includes two revolutionary apps, Director On The Go and iSession Mobile.
We've streamlined the entire casting call and commercial audition process for your mobile device.  You can distribute casting calls to our database of thousands of talented actors – Anytime, Anywhere!
iSession Mobile
Download schedules, search our database for specific talent and record, edit, upload & share auditions from your iPhone or iPad.
Director On The Go
With Director On The Go, you can create and post breakdowns, prepare and schedule casting calls,
and track your workflow right from your phone.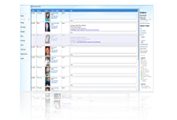 Powerful Technology to Give You the Edge
The best search tools and talent casting software for scheduling casting calls and commercial auditions in the entertainment industry.
Search for talent, post auditions, book selects, create and post breakdowns – ALL IN REAL TIME!
Schedule and track casting calls and auditions.
Chat with agents, request avails and replacements and book talent immediately.
Blaze through booking sheets, Taft-Hartley and Station 12 forms.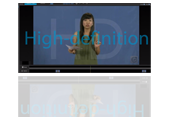 Introducing iSession Titanium™ 7.0.
iSession, our best in class casting software, allows you to record, upload & share casting calls and audition sessions immediately.
Review casting call and audition pages in high definition.
New auto-slate feature cuts editing time in half.
Cutting edge editing, titling, transition and video special effects.
Always know a talent's true look with CF Cloud™, where all your audition sessions are automatically archived
iSession supports all major video formats including HTML5, QuickTime, Flash and Windows Media Player.
Casting Frontier delivers real-time video streaming directly to your iPhone or iPad as well as integrated digital size cards.
Need to reach an agent in a hurry? Use the "Auto Call" feature to reach them.