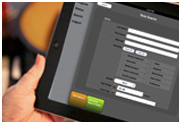 Submit Your Talent to Projects Listed Daily
Get audition details online.
Receive audition times and details via email and/or via SMS.
Forward information to your talent with one click.
Enjoy unparalleled audition tracking.
View up-to-the-minute casting calls and auditions for film, TV, commercial, digital media and industrial projects.
Use AgentOnTheGo, (Casting Frontier's mobile application), for you're entire workflow.
Manage Your Roster
Create talent profiles.
Change and manage headshots.
Upload video and voice reels.
Put profiles on hold or book-out actors.
Update special skills, resume and biographical details.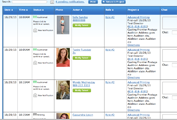 Communicate
Enjoy live messaging with Casting Directors on every schedule.
Send comments, confirm or cancel auditions, avails and bookings.
For additional information see our FAQs
Talent support is available at 323-300-6129 or by email [email protected].
Agent and Manager support is available Monday through Friday from 9:30 AM to 6:30 PM PST at (323) 300-6129 or by email at [email protected]